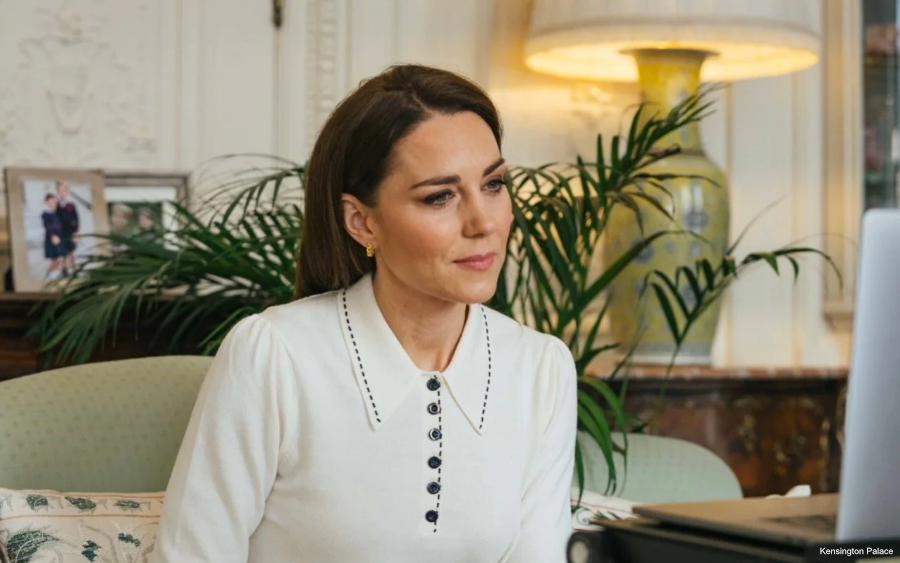 February 12th 2021—The Little Village charity shared a video to their social media channels showing the Duchess of Cambridge (Kate Middleton) "checking in" on two mums they've supported over the last few years. The charity released the video as part of their fifth-anniversary celebrations.
The London-based charity supplies clothes, toys and equipment for babies and children up to the age of five. Goods are donated by individuals and Little Village redistribute them to parents in need.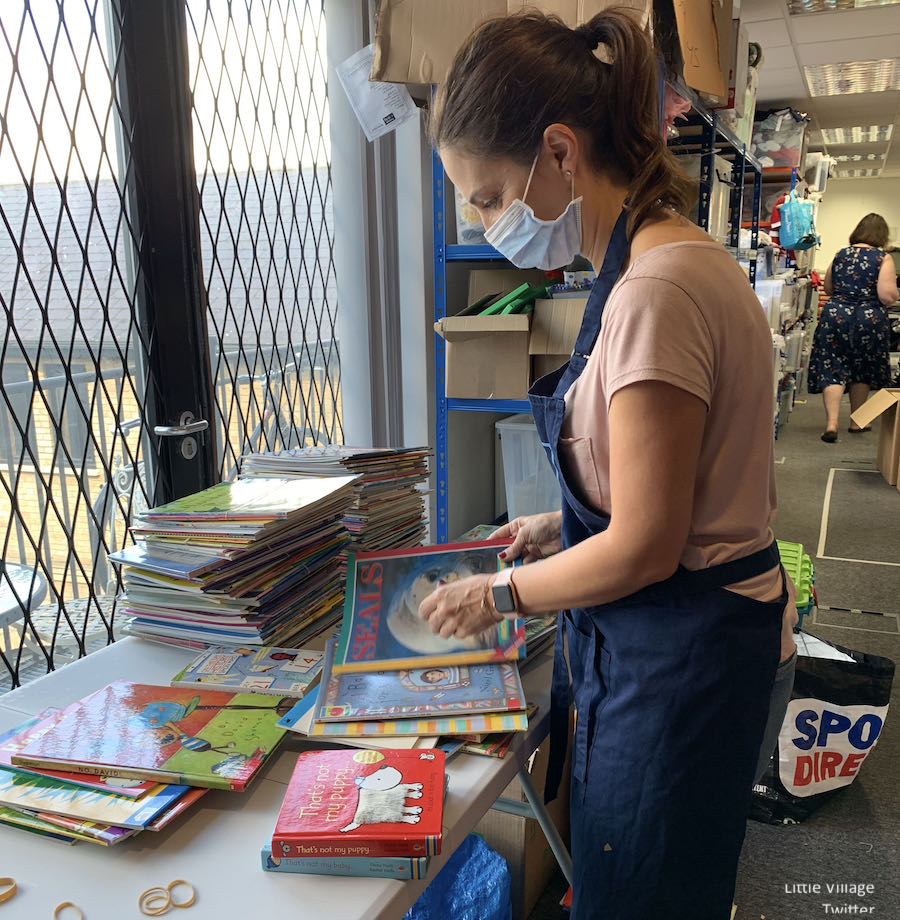 Kate spoke to mums, Vicky and Yelda about the support they've received from the charity. The mums explained how the charity did not just provide material support, but emotional too.

3-year-old Isla joined mum Vicky on her video call briefly, sharing that she was dressed as a princess—Kate tried to compliment Isla's fancy dress but the youngster quickly changed the subject to the weather. "It's snowy outside" she declared.

Kate also spoke to the charity's Founder, Sophia Parker. She told the Duchess about Little Village's work during the pandemic. In addition to delivering essential children's items over the last 12-months, volunteers called 7000 families to retain a sense of connection & community during lockdown.
A different video with a small excerpt of Kate's chats with Sophia and Yelda can be seen on this page.
Kate's outfit:
For the video chat, Kate wore a new sweater by L.K. Bennett. It's brand's Liv Collared Jumper in cream (£125). The piece features contrasting navy blue detailing on the collar, cuffs and front placket.
L.K. Bennett call their Liv sweater a "simple knit" with a "retro feel" due to its 1970s-inspired collar. It's made from a soft cotton and merino wool blend fabric. The neckline is finished with six navy blue buttons.
If you wanted to purchase this sweater from L.K. Bennett, you'd be out of luck. The piece sold out after Kate wore it. There are lots of listings for it on eBay though. Or try the brand's Liv Dress. The fit-and-flare dress features the same oversized collar and stitch detailing but in a reverse colourway.
According to the Telegraph, the Liv sweater is the first new item by L.K. Bennett that Kate has worn in two years! She has plenty from the British brand in her wardrobe:
Shown above, Kate in four L.K. Bennett frocks! From left to right: the Mortimer dress in green, the Gabrielle dress in brown, the Addison dress in purple and the Detroit dress in blue.
Kate's earrings were recently identified as the Chain Huggie Hoop style by Orelia London.
The gold-plated brass earrings retail for a very affordable £15. Again, the earrings quickly sold out after Kate wore them. However, you can preorder them for delivery in early April.