Kate Middleton was in her element on Friday as she got back to nature with children at a forest school in Hereford.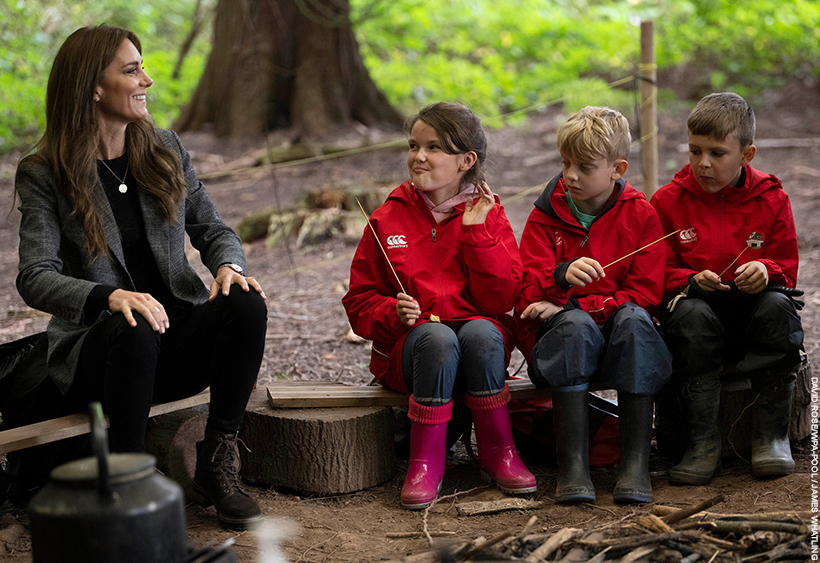 The Princess of Wales dressed in smart-casual attire for the occasion, wearing a checked blazer from Maje, a pair of black denim jeans, a simple black knit, and her See by Chloé combat boots.
Kate—who attended the surprise engagement with her husband, Prince William—wanted to shine the spotlight on the forest school and show why it's important that outdoor learning is prioritised within the day-to-day curriculum.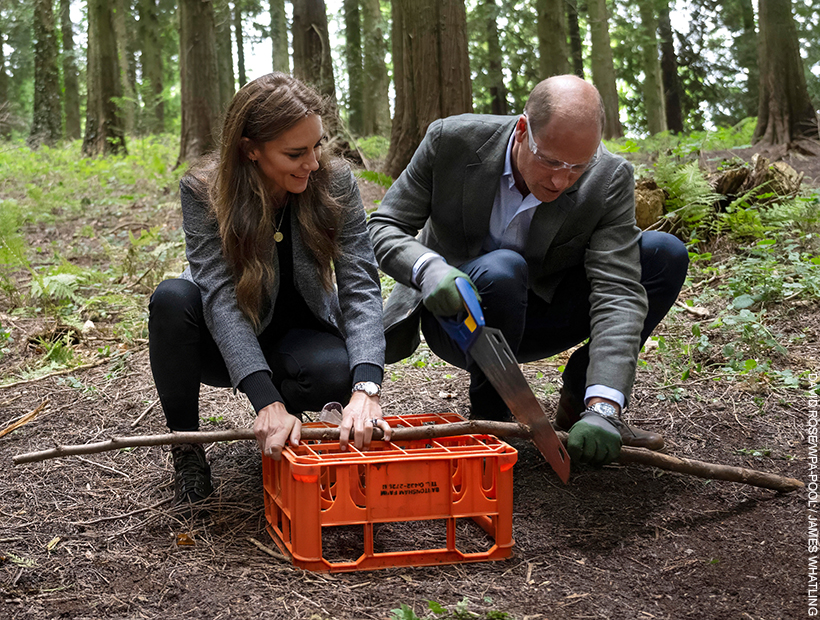 Blending outdoor learning with the curriculum enriches educational experiences by fostering critical thinking and problem-solving skills in a natural setting. It also enhances students' physical and mental well-being, offering a holistic approach to education.
The pair got stuck into a range of activities with the youngsters, including food preparation around a campfire and den building. Here's Kate testing one of the dens: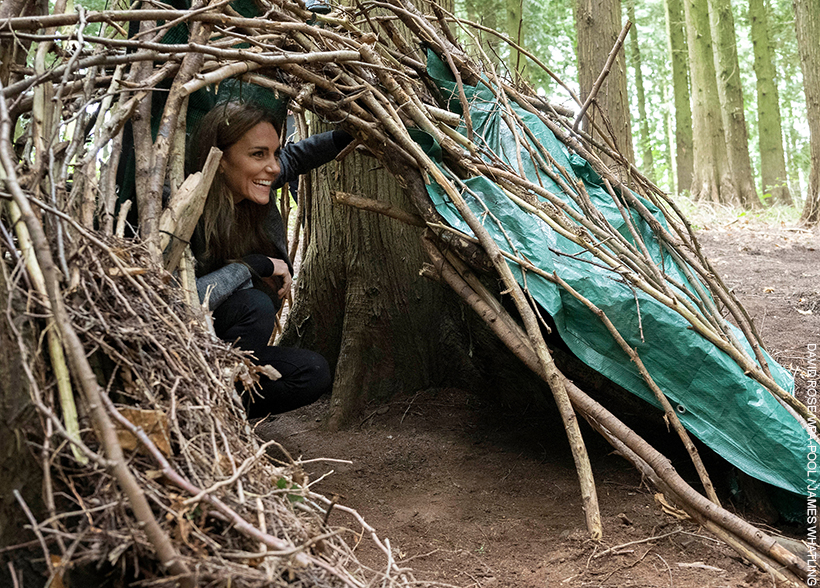 The forest school is run by Madley Primary School, who are passionate about forest school learning. Their sessions aren't just an occasional field trip; every student gets this enriching experience at least once a week:
[Forest School is not just] building dens but finding out about ecology, experiencing writing in the woods, construction from natural materials, using equipment safely, using knives correctly and enjoying a stimulating environment. Some of our older children have also led training with pupils from other schools to inspire them as they begin their outdoor learning journey.

Madley Primary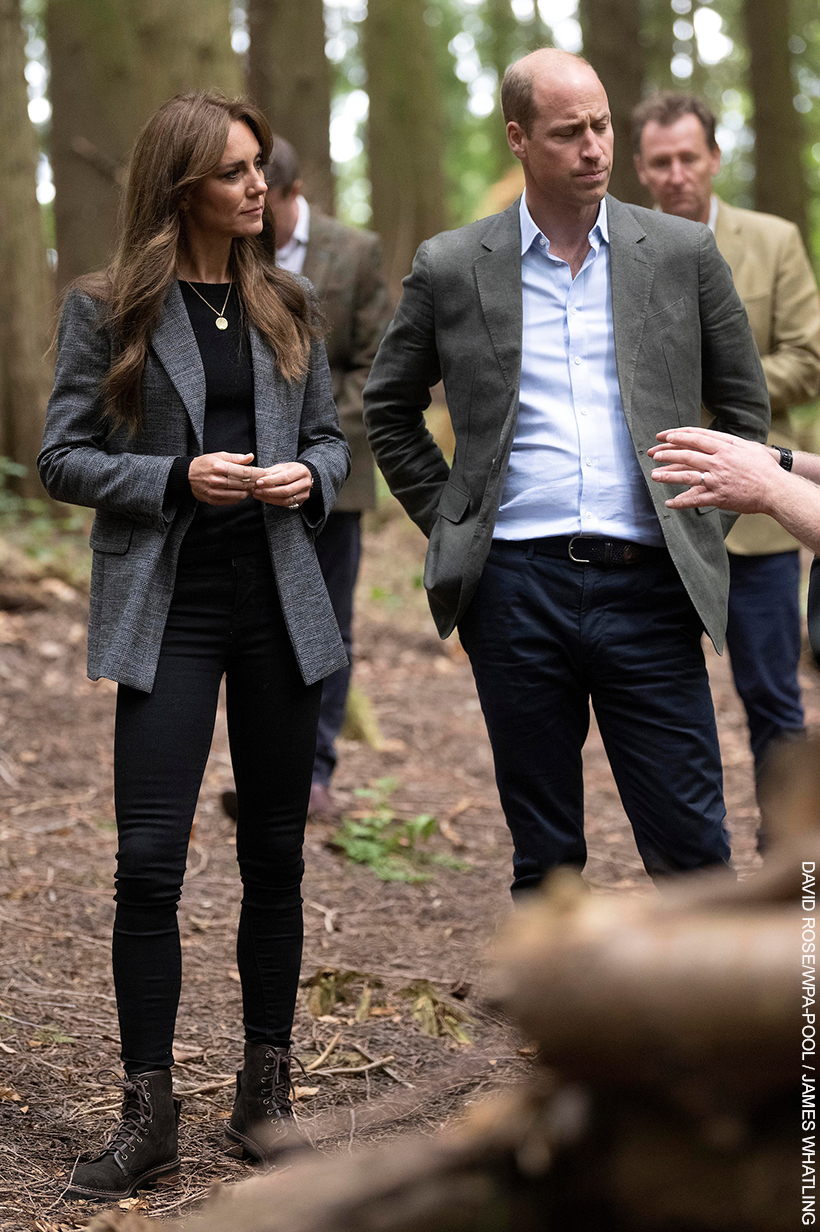 The Duchy of Cornwall provided Madley Primary with a woodland site at Brampton Hill Wood 12 years ago to use as a forest school site. It looks like the pupils and teachers put the space to good use!
Following their trip to the forest school site, William and Kate headed to Kings Pitt Farm. Here, they met with representatives from a local mental health charity called We Are Farming Minds. They're another Duchy of Cornwall partner.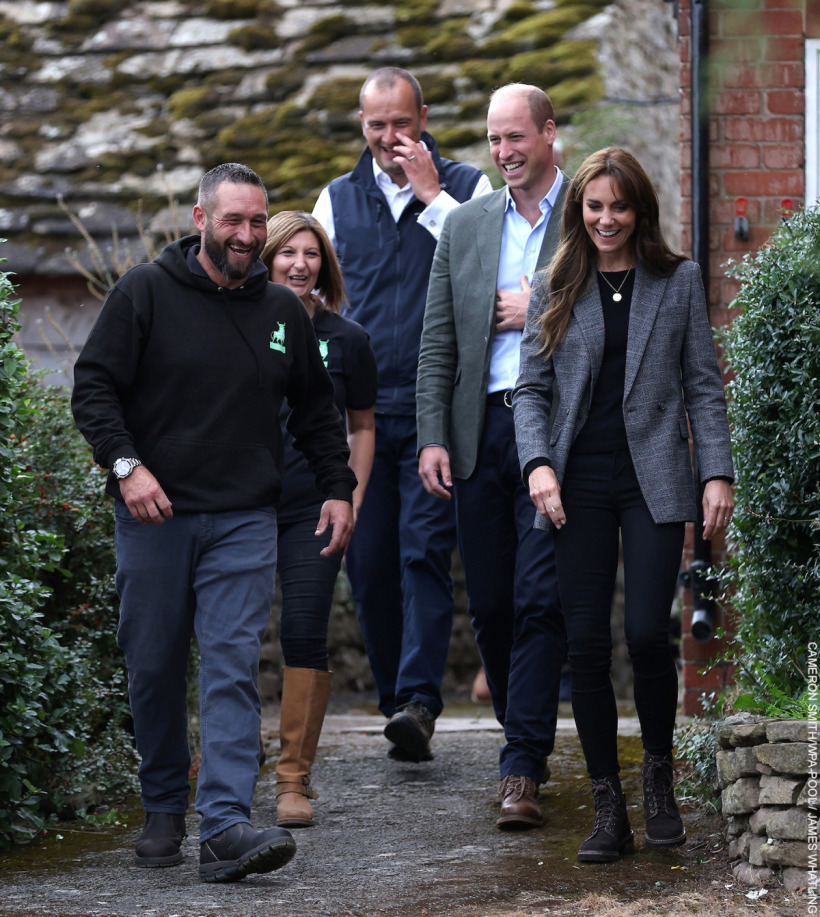 Farming Minds was founded by Sam and Emily Stables, a farming duo motivated by their personal experiences and a desire to combat the lingering stigma of mental health in the agricultural community. With a mission to "take the bull by the horns," the charity aims to reshape the mental health landscape among farmers, providing a lifeline of support and sending a clear message: 'you are not alone'.
The organisation provides training, events, information, advice and support designed to raise awareness of mental health issues.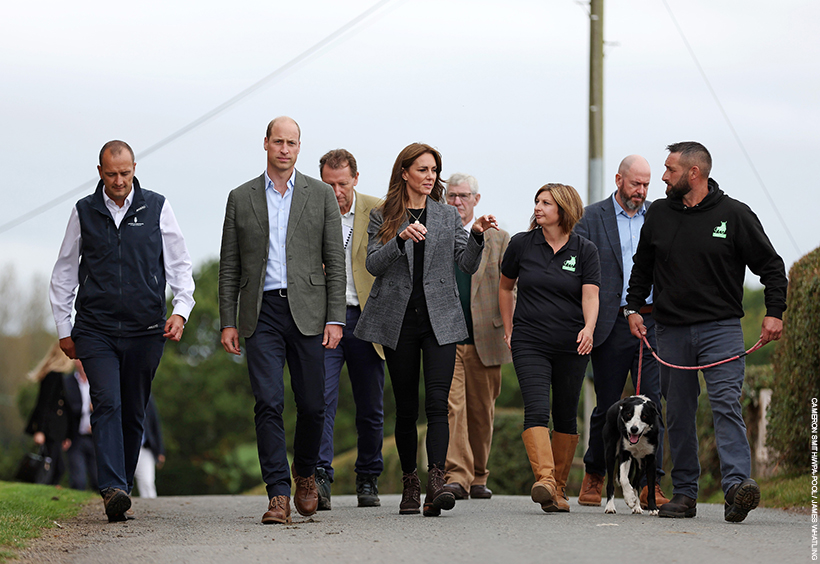 Naturally, William and Kate's involvement with projects associated with the Duchy of Cornwall aligns with their new roles. The couple took over the Duchy following King Charles's accession to the throne last year.
Duchy of Cornwall is a private estate established by Edward III in 1337 to provide independence to his son and heir, Prince Edward. A charter ruled that each future Duke of Cornwall would be the eldest surviving son of the Monarch and heir to the throne.
At the moment, William is the current Duke of Cornwall, and will nurture and improve the estate in order to pass it on to his own son, George in the future.
Of course, Charles spent 70 years at the helm of the Duchy of Cornwall prior to his accession, and was actively involved in its running. The Duchy's annual revenue is used to fund the public, charitable and private activities of The Duke and Duchess of Cornwall.
The theme of the engagement—mental health—comes as no surprise to royal fans. William and Kate have been at the forefront of mental health advocacy for the last decade, often through their Heads Together initiative.
Launched in 2016, Heads Together was a game-changing campaign that sought to tackle the stigma surrounding mental health issues. The campaign brought together eight mental health charities and organisations to change the national conversation on mental well-being.
Kate's been a dedicated advocate in the areas of mental health and early childhood development since joining the Royal Family. In 2021, she launched The Royal Foundation Centre for Early Childhood, focusing on the crucial early years—conception through to age five.
The Princess has also met countless individuals facing various life challenges, from domestic violence to addiction and homelessness, over the last twelve years. Her deep understanding of how poor mental health can underpin these issues makes her an authentic voice in the fight for better early childhood experiences.
The Princess has long championed the benefits of getting children outdoors and has visited several forest schools in recent years. (Below, Kate at a Copenhagen forest school in 2022).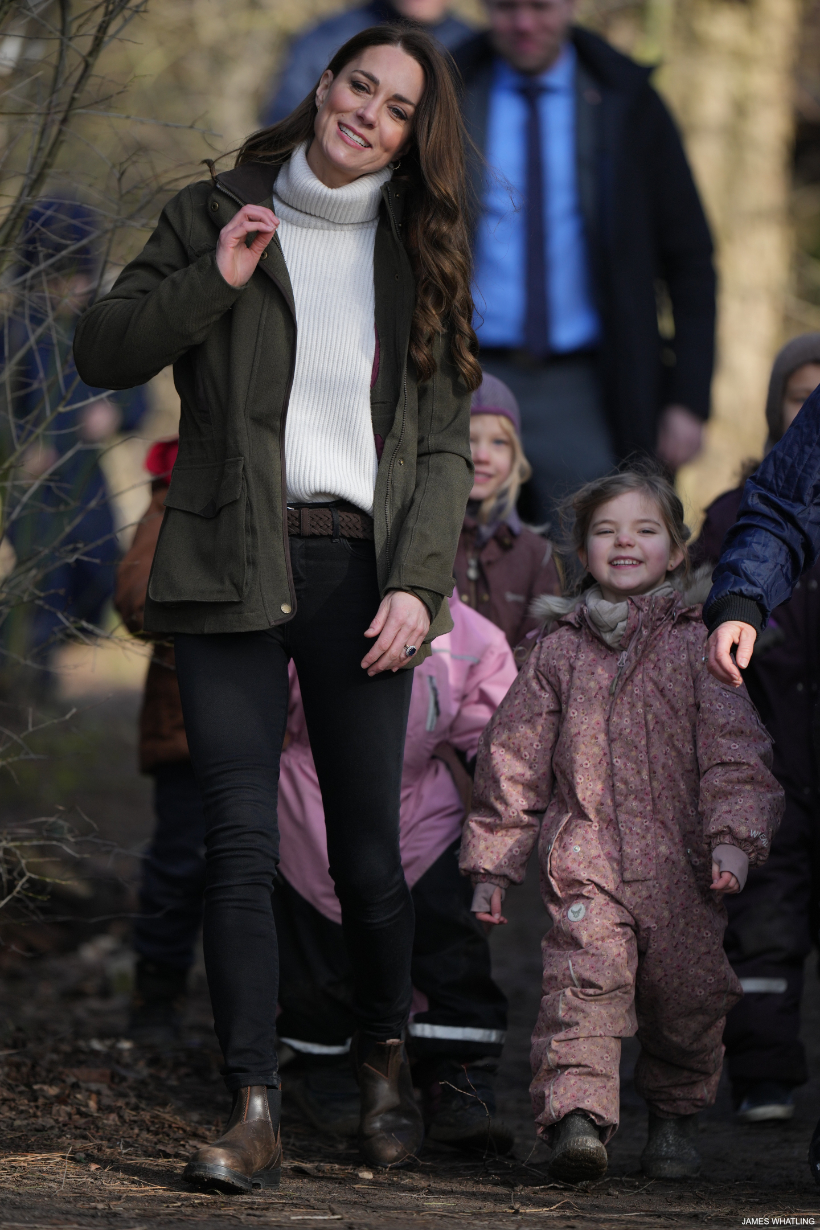 Let's move on to look at Kate's casual outfit now.
Kate's outfit
Our ever-stylish Princess of Wales opted for an effortlessly chic look for her visit to the forest school on Friday.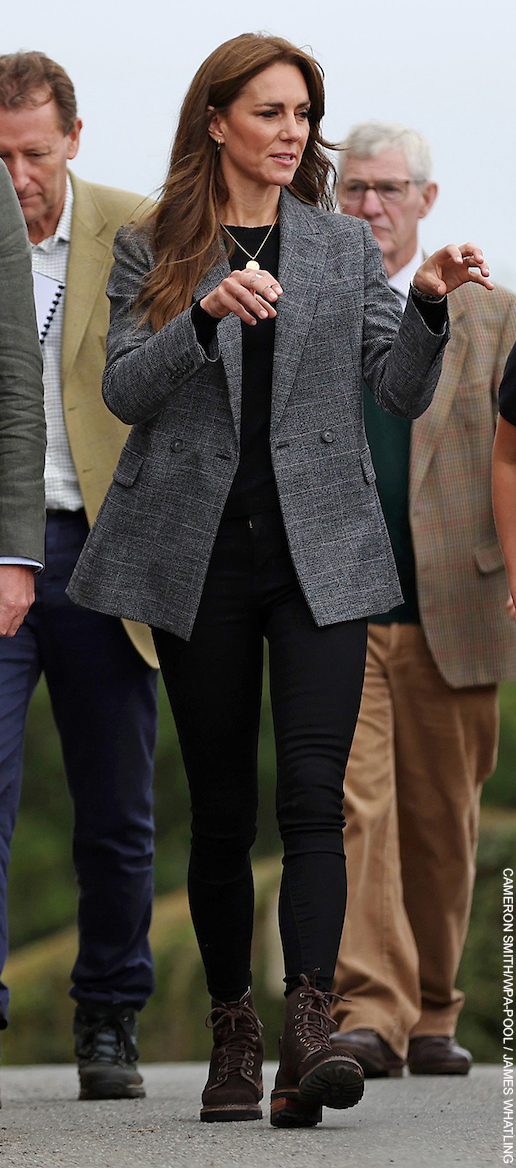 Dressed in a pair of black denim skinny jeans, a black knit, and her See by Chloé boots, and a checked blazer by French brand Maje, the look was practical yet polished, perfectly suited for a day of outdoor education and exploration.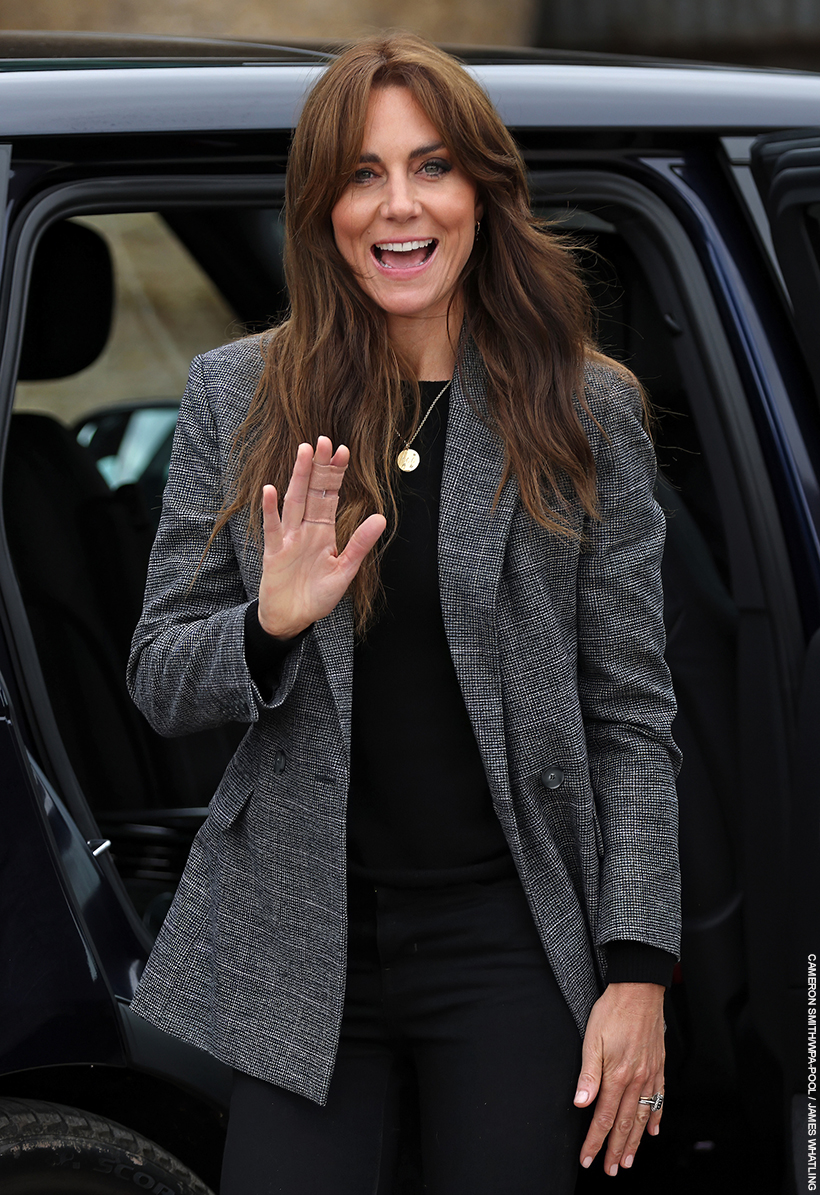 The Princess paired the outfit with simple gold jewellery, her Daniella Draper Midnight Moon necklace, and the Spells of Love Teardrop Garnet Drop Hoops.
It's no secret that I love Kate's casual looks—she knows how to dress practically and elegantly for an outdoorsy day.