Kate Middleton wears the Barbour x Alexa Chung Elfie Casual Jacket.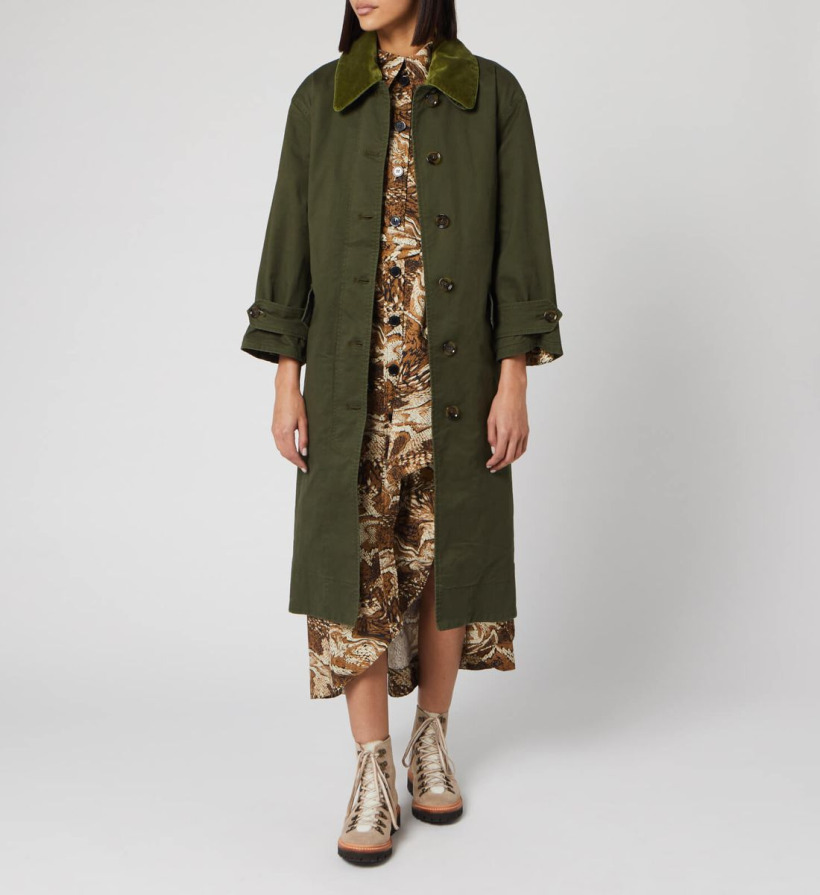 The jacket captures the essence of Barbour's classic utility and Alexa Chung's modern flair.
Spotted just once on the Princess of Wales during a private sporting event with her son, this jacket is already a hot topic in fashion circles. Though we won't be sharing photos out of respect for privacy, it's clear that this jacket has the Princess's stamp of approval.
About the Barbour Elfie Jacket:
The Elfie jacket is a collaboration between Barbour and fashion darling Alexa Chung. Crafted from garment-dyed stretch cotton fabric, it offers an oversized fit for that laid-back, chic vibe.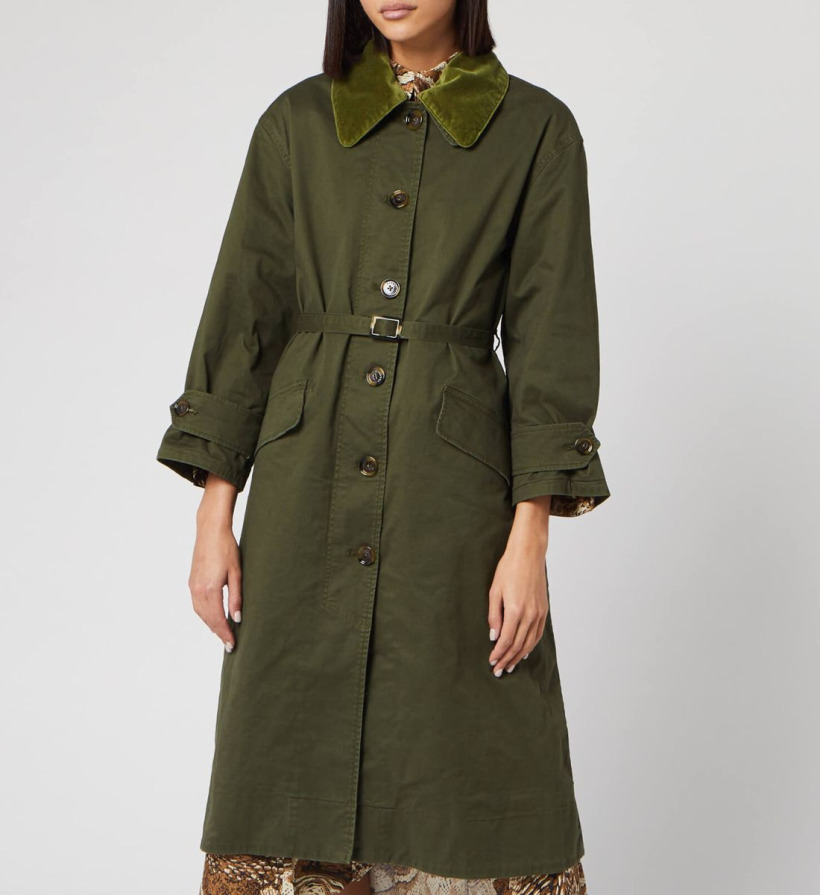 One of its standout features? A lay-flat collar with detachable trim, so you can tweak the look to suit your mood.
Add to that a narrow waist belt, and you've got a jacket that lets you control your silhouette from day to day.
The green canvas of the jacket is paired with a contrasting light green collar. Secured with a buttoned throat latch and central button fastening. The coat also features buttoned cuffs, flap patch pockets, and tonal embroidery on the upper back. A single vent at the back rounds out the Elfie's design, marrying function with fashion.
Where to Buy the Elfie Jacket:
Sadly, the jacket is from an older collection. Barbour no longer have an active collaboration with Alexa. But if you're itching to get your hands on something similar, why not check out:
Kate Middleton's Love for Barbour:
It's no secret that Kate is a Barbour aficionado. Among her collection are four distinct styles, including the Elfie listed on this page.
Kate owns one other coat from the Barbour x Alexa Chung line, the 'Edith' Jacket. We know she's also worn the British brand's Defence wax jacket since 2012 and added the blue padded Longshore style to her collection in 2019.
About Barbour:
With over a century in the game and three Royal warrants, Barbour continues to produce its iconic jackets in its North East England factory. A brand with roots as deep as its style is timeless — what's not to love?