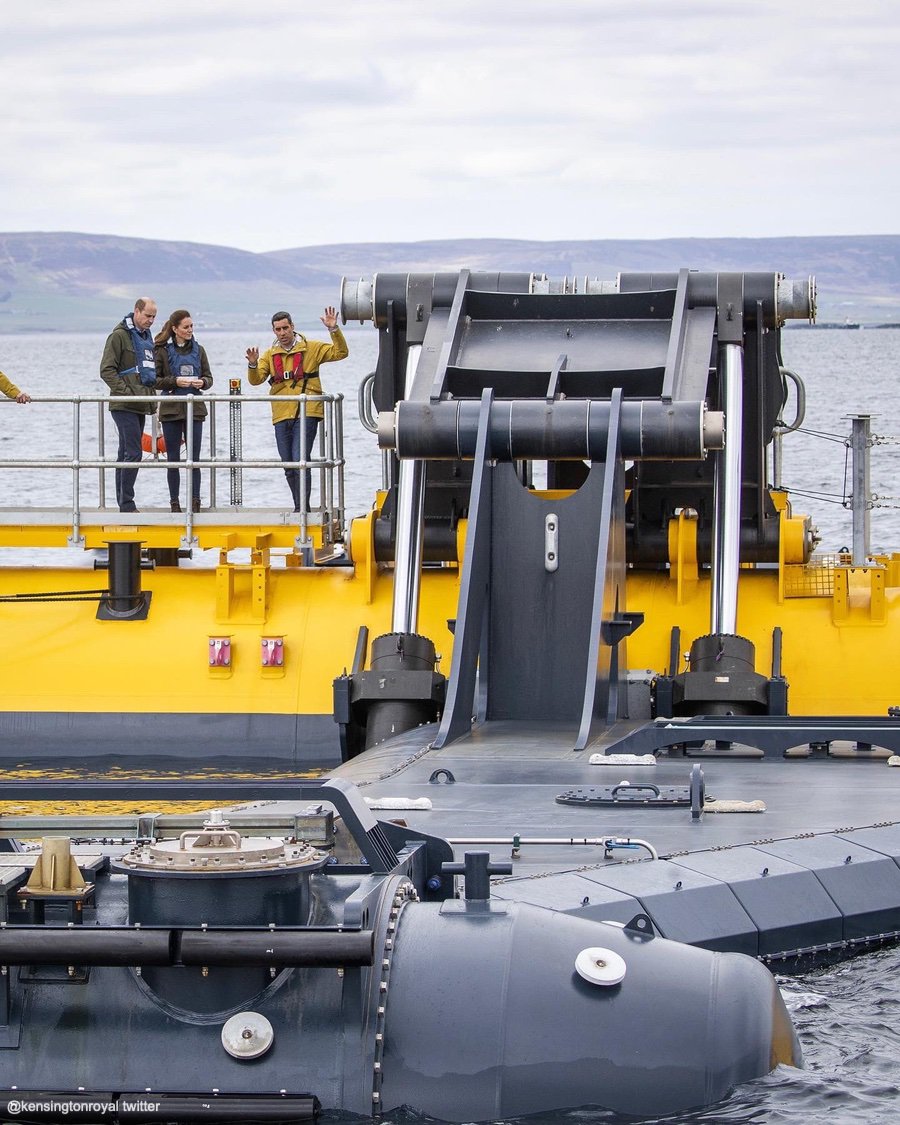 25th May 2021 — The Duke and Duchess of Cambridge visited a renewable energy turbine off the shores of Orkney. The couple traveled out to the turbine to hear how it can help turn the tide on climate change.
From William and Kate's instagram page:
This innovative form of energy generation, developed by the European Marine Energy Centre, is part of efforts to develop a clean and integrated energy system in Orkney.

This specific turbine will become the most powerful in the world, capable of meeting the electricity demand of up to 2,000 UK homes, while offsetting approximately 2,200 tonnes in CO2 emissions per year.

The work aligns with the aims of Earth Shot Prize – to repair our planet for generations to come.
Kate's outfit:
The Duchess of Cambridge wore:
Jacket: Seeland
Sweater: Holland Cooper
Blouse: Brora
Boots: See by ChloŽ
Belt: Anderson's
Earrings: Hamilton & Inches
Jeans: TBC
Facemask: Amaia