When Kate Middleton debuted her pink Jenny Packham gown at the Ark Gala in 2011, jaws collectively dropped.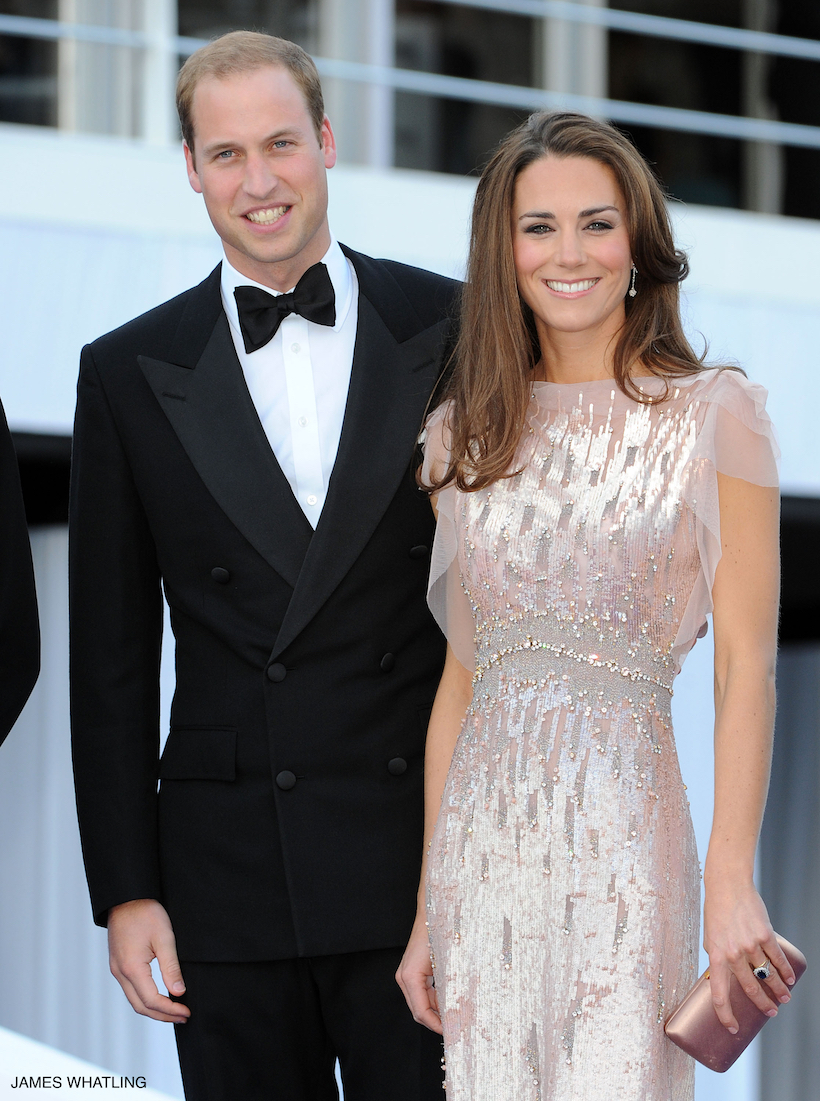 It was an iconic fashion moment for several reasons. First off, it marked Kate's first grand entrance in a gown post-royal wedding. Not to mention, the event's purple "red carpet" made it the newly-minted Duchess's first foray into royal glamour at such a level.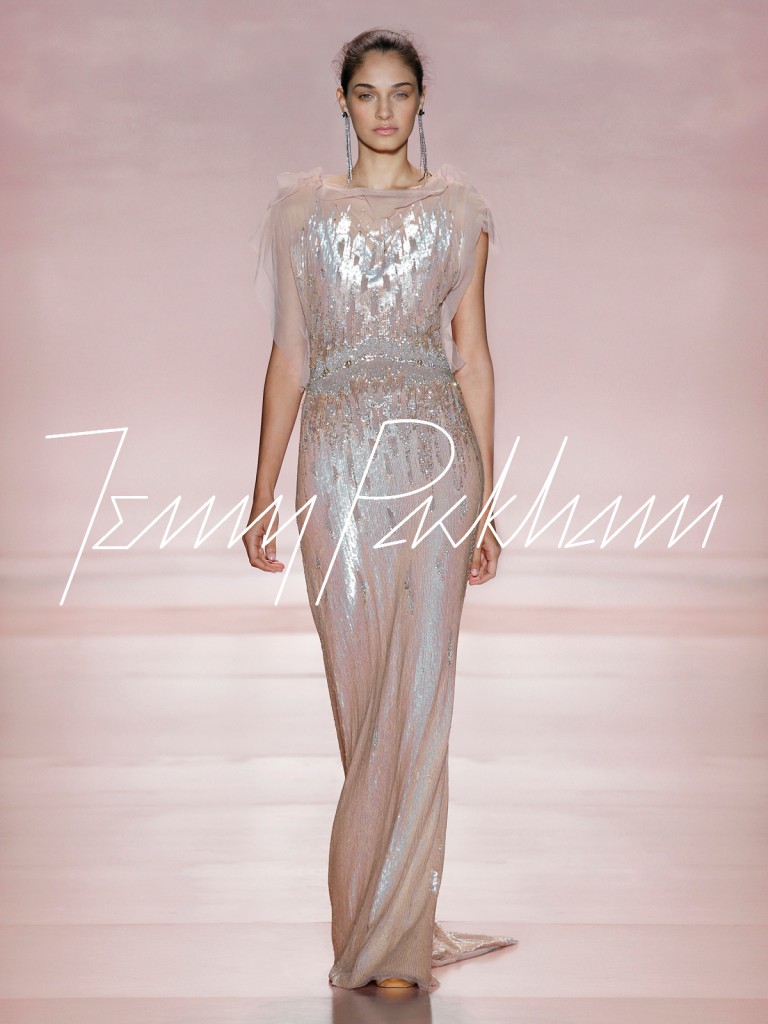 The Ark Gala wasn't just another glitzy soirée; it was the couple's first official royal engagement at Kensington Palace after returning from their honeymoon.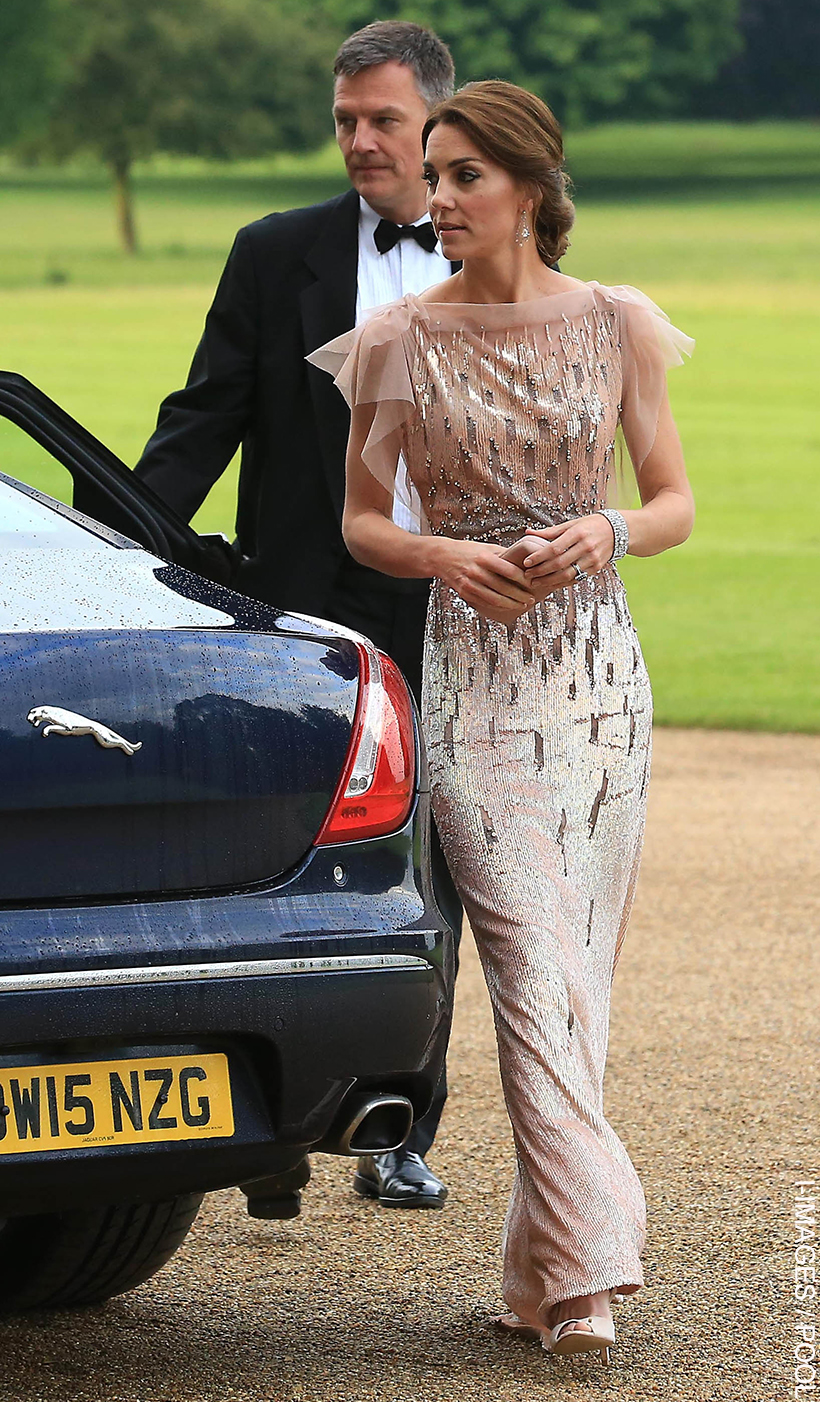 Fast forward to 2016, and the mesmerising dress made its re-debut at the East Anglia's Children's Hospices Gala in Houghton Hall, Norfolk.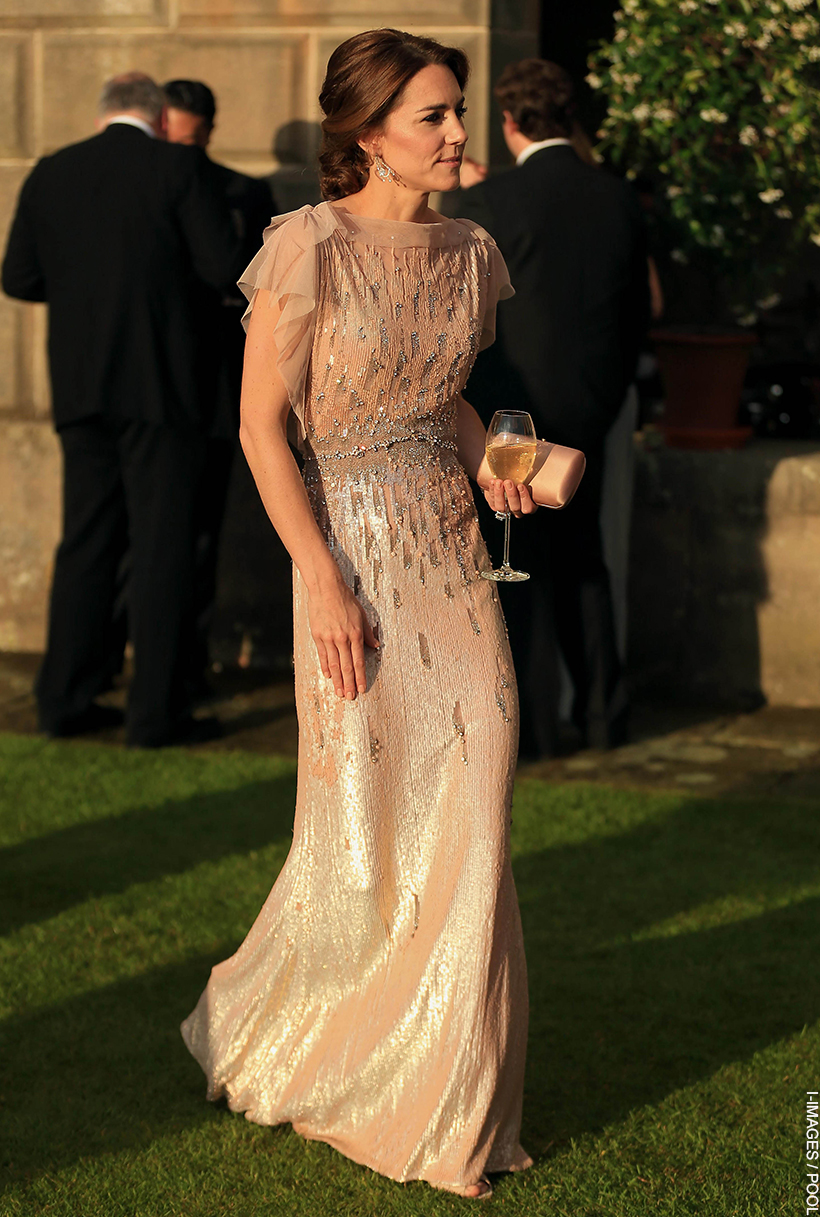 I love how the photo above captures the gown shimmering in the moonlight at the gala.
About the pink dress:
We know that the sequinned pink dress comes from Jenny Packham's SS11 catwalk collection.
The dress itself is a stunner—an embellished gown cut from ethereal tulle that's sprinkled with glistening sequins, light-catching crystals, and delicate beads.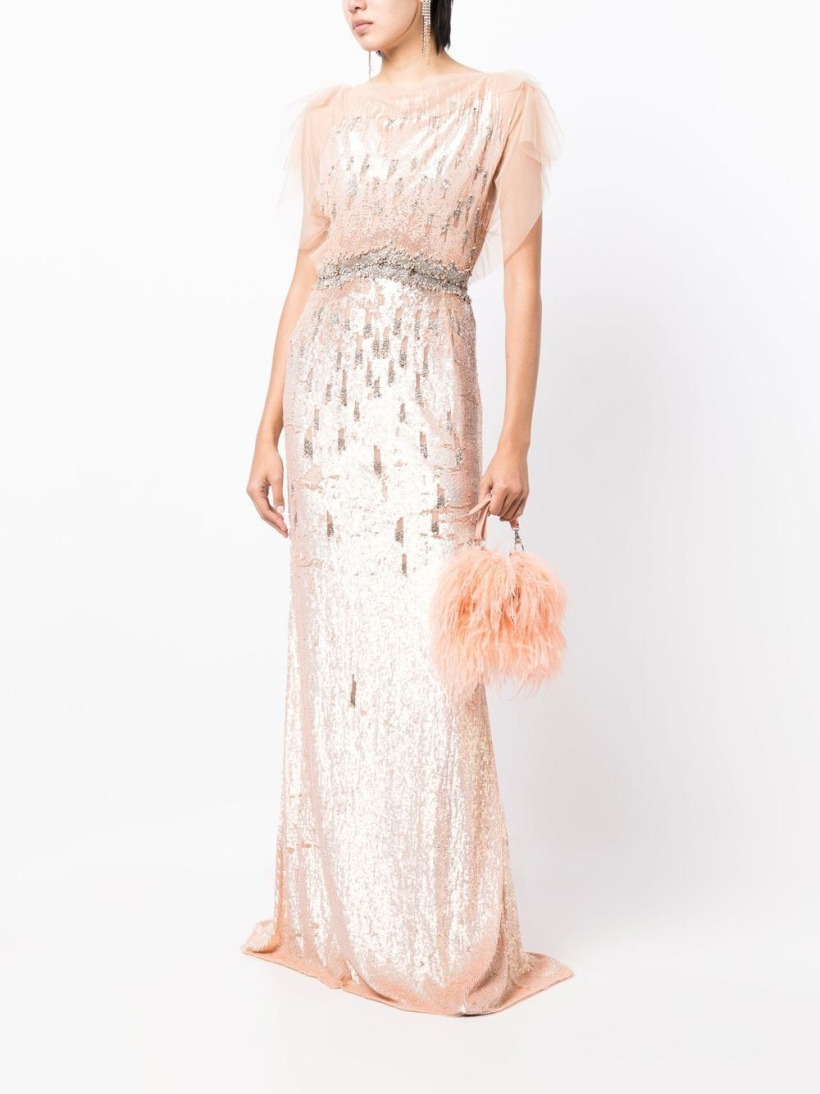 The 'powder pink' shade is a hue that perfectly walks the line between subtle and statement-making. The shade of blush is elegant, feminine and romantic. A standout choice for a royal affair, I think you'll agree.
Let's take a closer look at the pink gown's amazing waist detailing and dreamy tulle shoulders: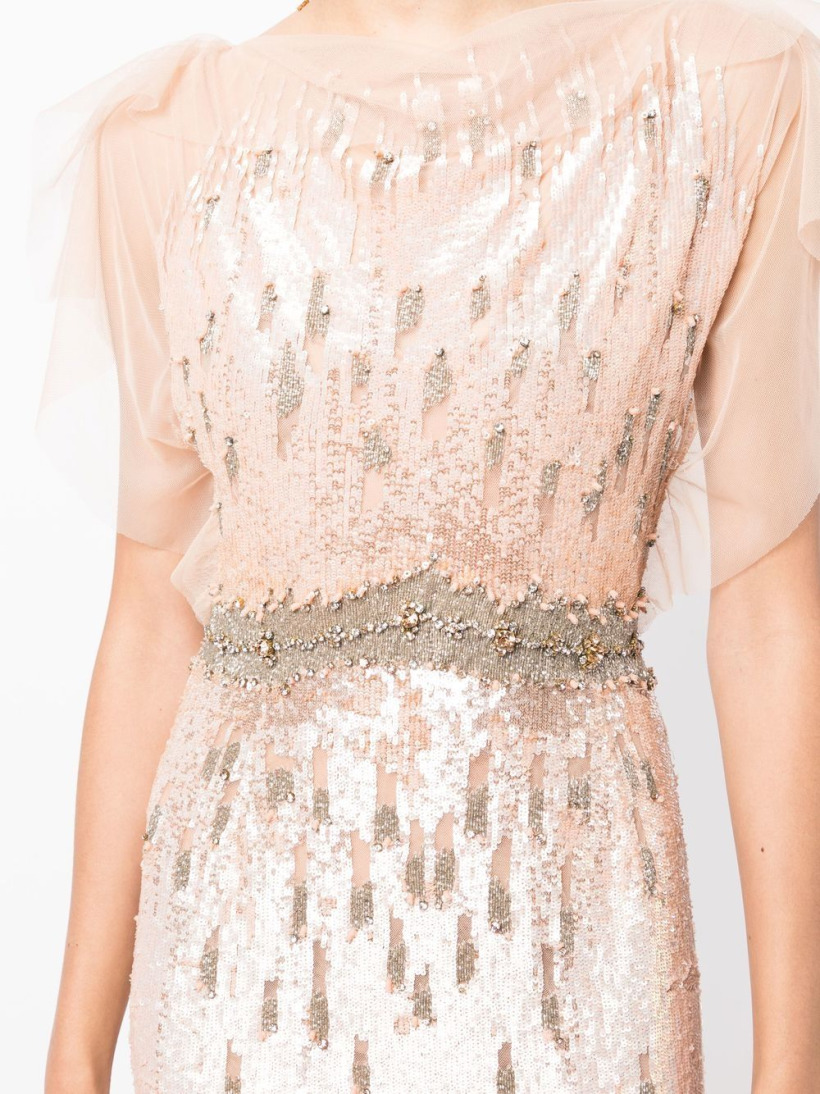 The fabric's pearlescent quality gives the pink dress a luminous glow, and adds an extra layer of sophistication.
The luxurious gown's floor-sweeping train delivers drama in all the right ways.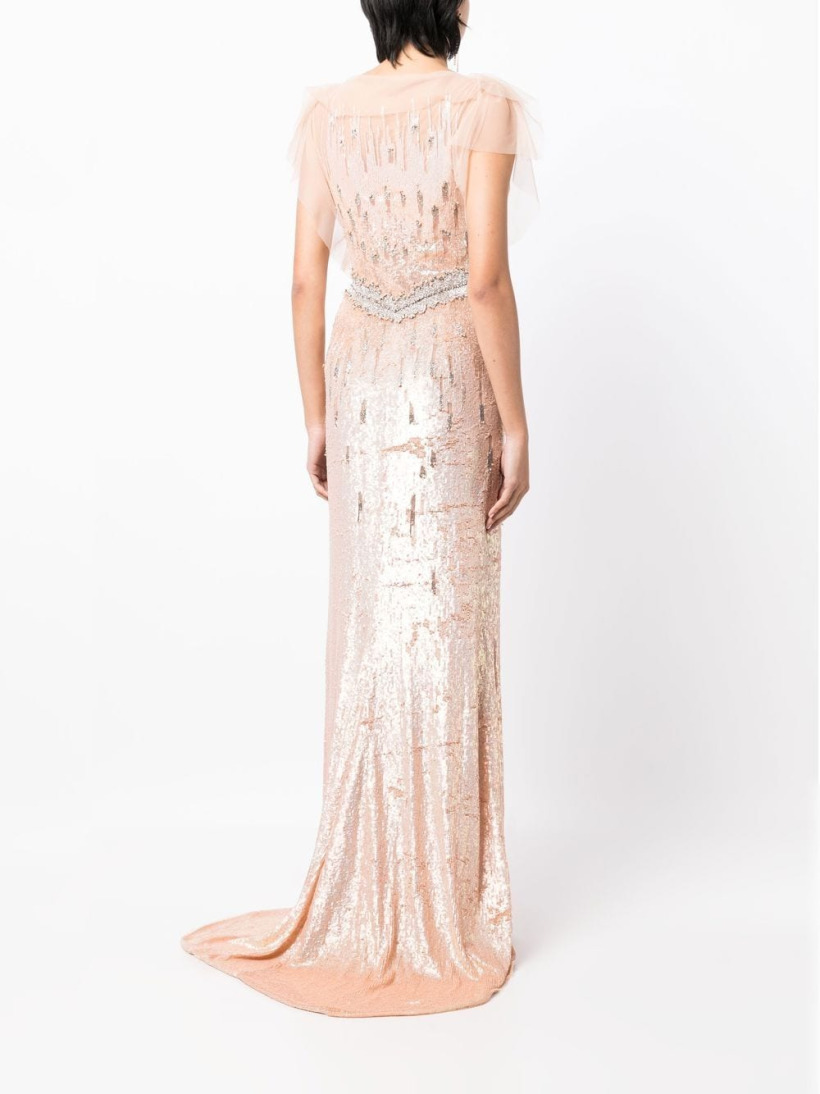 Can I still buy Kate's pink dress?
Yes, you can still buy this iconic gown (as of September 2023). Jenny Packham re-released this powder pink masterpiece more than a decade after its debut.
Ready to splurge? Head to FarFetch.com, where the pink dress is listed for £7,490 or $9,740. Investment piece? Absolutely. A slice of royal fashion history? Priceless.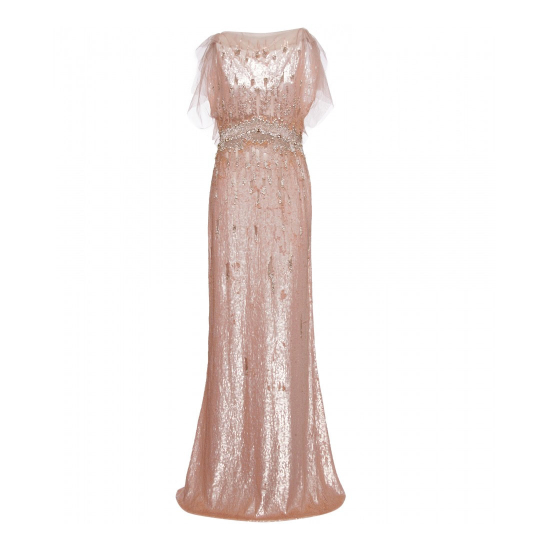 JENNY PACKHAM DRESS
Elevate your style game to royal heights! This iconic Jenny Packham gown, worn by Kate Middleton herself, can now be a part of your own wardrobe. Be the showstopper at your next gala event—because a little bit of glamour never hurt anyone, right?
Kate ♥ Jenny Packham
Jenny Packham is basically fashion royalty for actual royalty. She's Kate's number-one go-to for gowns, and trust us, the Princess of Wales has a Packham-packed closet. From ruffles and intricate lace to tulle and glitter, Kate's worn it all.
Packham's also crafted a range of cocktail dresses and daytime looks for the Princess, making it a fashion friendship that shows no signs of slowing down.
A significant number of Kate's most iconic style moments have been brought to life by Jenny Packham. It's almost as if Kate reserves Packham's designs for the times she knows all eyes will be on her, further solidifying their fashion synergy as something truly special.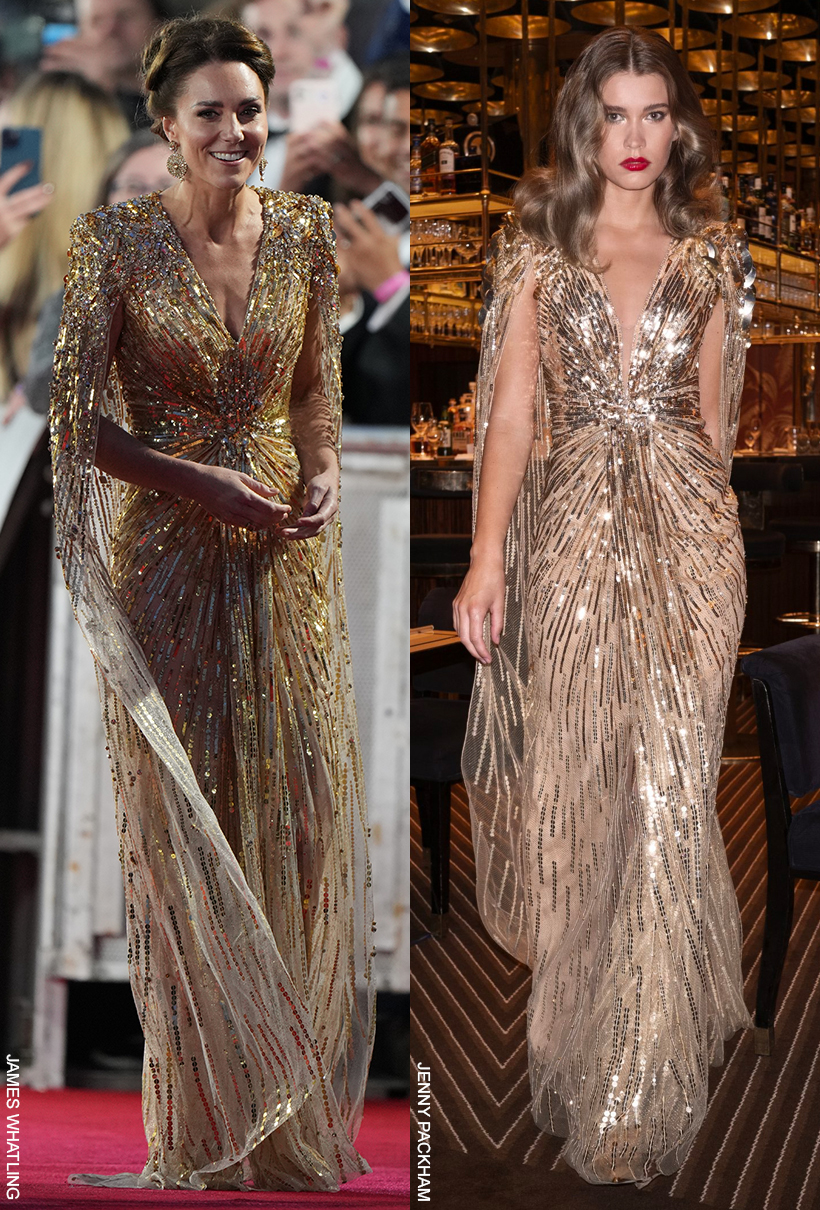 For instance, consider the awe-inspiring gold gown at the James Bond premiere in 2021. That wasn't just another stunning dress; it was a fashion statement that captivated global attention. But the magic doesn't stop at high-profile galas. Jenny Packham was also the designer of choice for the day dresses Kate wore following the births of all three of her children. These are moments captured in millions of photographs, forever cemented in royal history.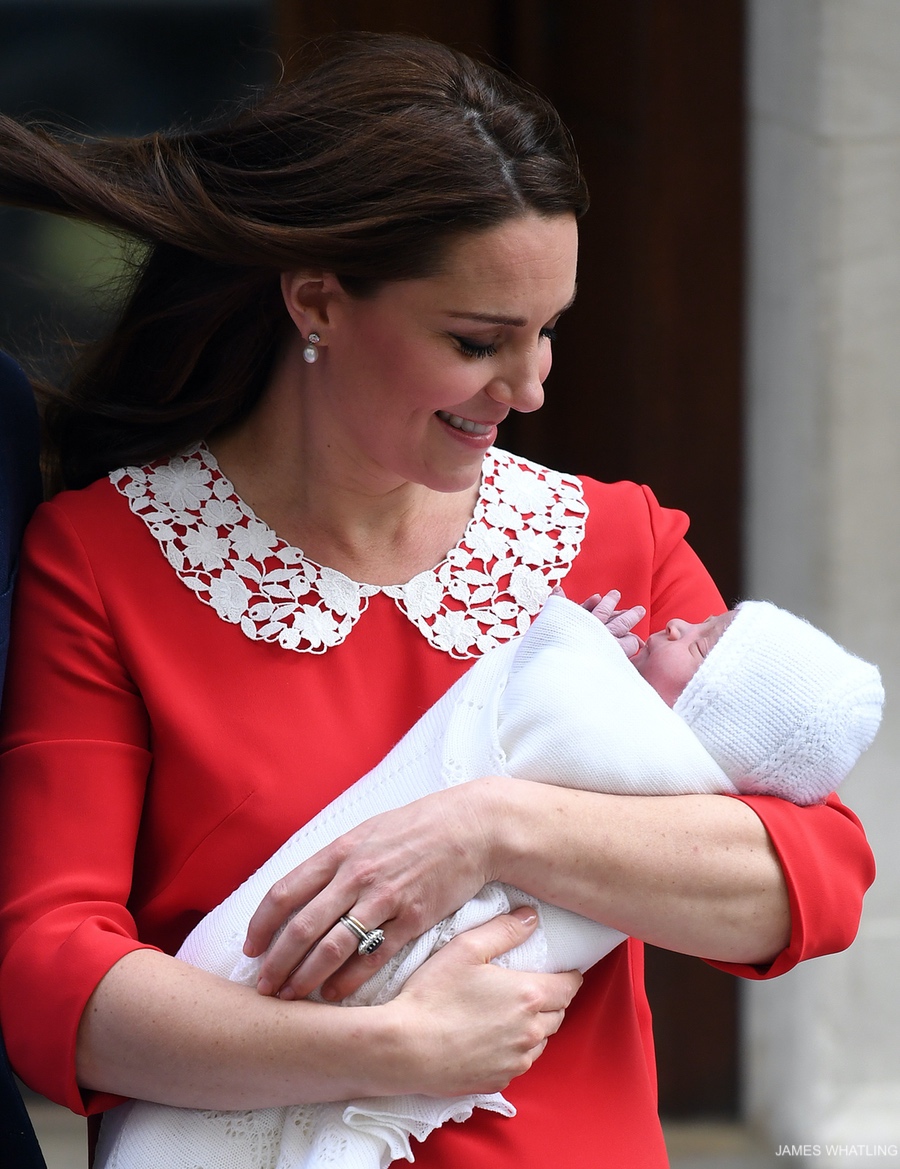 About Jenny Packham:
If you're familiar with voluminous silhouettes and twinkling embellishments, then you've crossed paths with Jenny Packham's high-octane aesthetic. The British designer knows how to make a statement.
Shop Jenny Packham at: