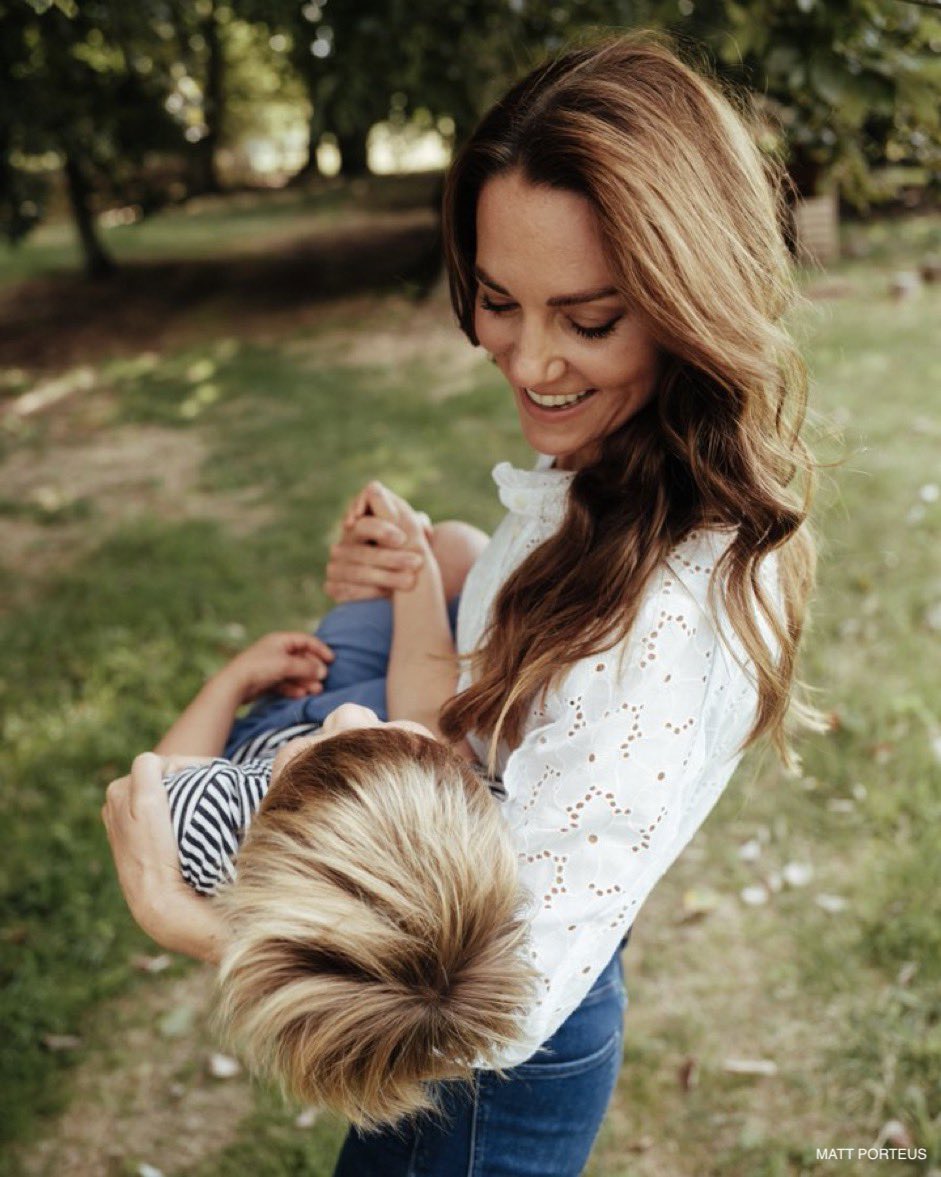 Kate Middleton looked effortlessly chic in a casual ensemble in two new photos shared by Kensington Palace on Sunday. The candid snapshots, released to mark Mother's Day, show the Princess of Wales with her three children looking happy and relaxed.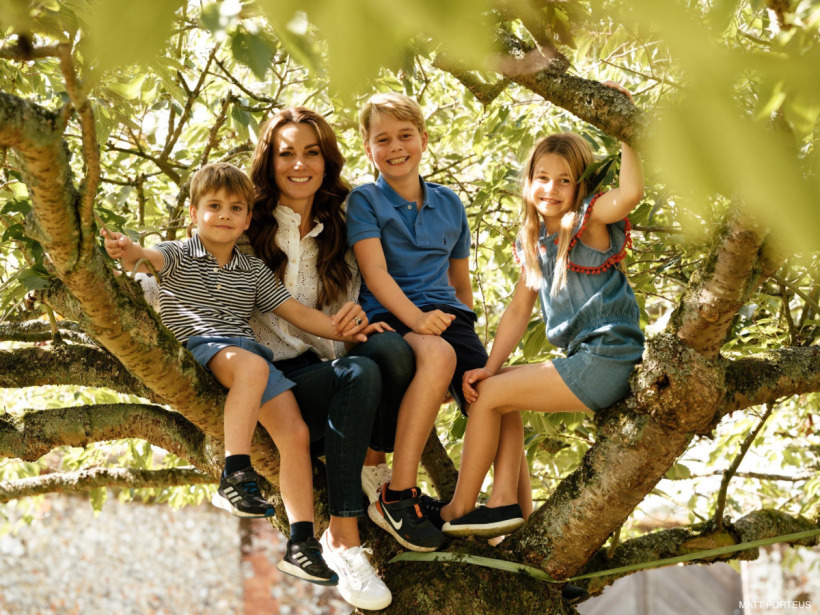 One photo shows a fun moment between Kate and Prince Louis. The pair are enjoying a playful cuddle. The other picture shows the Princess, Louis, George and Charlotte perching in a tree as the sun steams through its leaves and branches.
In the pictures, Kate's long hair is styled in relaxed waves, adding to the laid-back vibe.
The photos offer a rare glimpse into the family's personal life and highlight Kate's warm and relatable approach to motherhood.
The two snaps were taken by Matt Porteus, who has photographed the family multiple times in recent years. It was clearly taken at the same time as the following picture used on the family's 2022 Christmas card: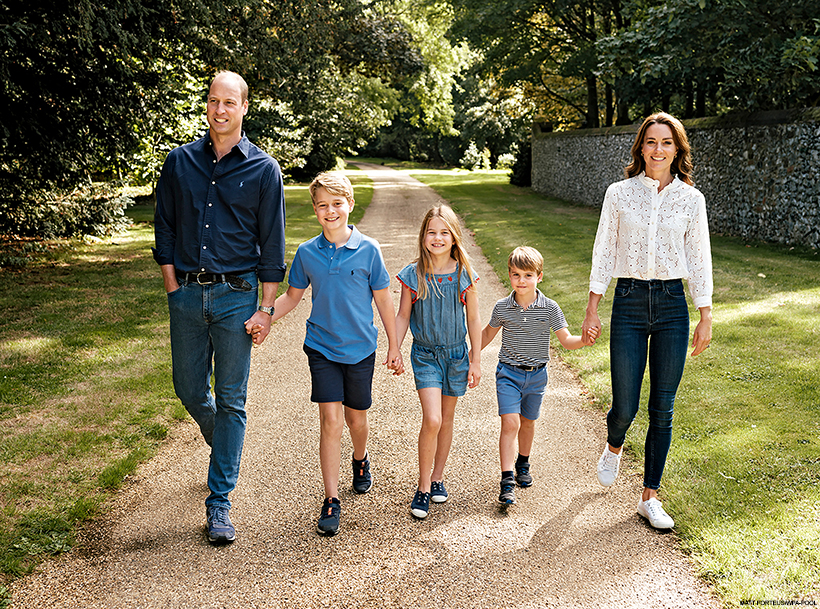 As you've likely noticed, the Princess is wearing the same outfit—skinny jeans, blouse and sneakers. If you missed my post in December, let me share the details with you again:
Kate Middleton's Casual Outfit in Mother's Day Snaps
I love it when we see the Princess dressed down in a casual 'every day' outfit.
Her pretty white blouse is by M.i.H Jeans. It's the Mabel shirt.
The garment is made from 100% cotton broderie anglaise designed with a floral print. It also features scallop trim on the neck, cuffs and hem, and is finished with slightly puffed sleeves.
We've seen Kate wear the pretty shirt before—first, in May 2019, during a visit to her Back To Nature Garden at the Chelsea Flower Show. Then, in June 2020, she wore it for a video call with volunteers around the UK to mark Volunteers' Week.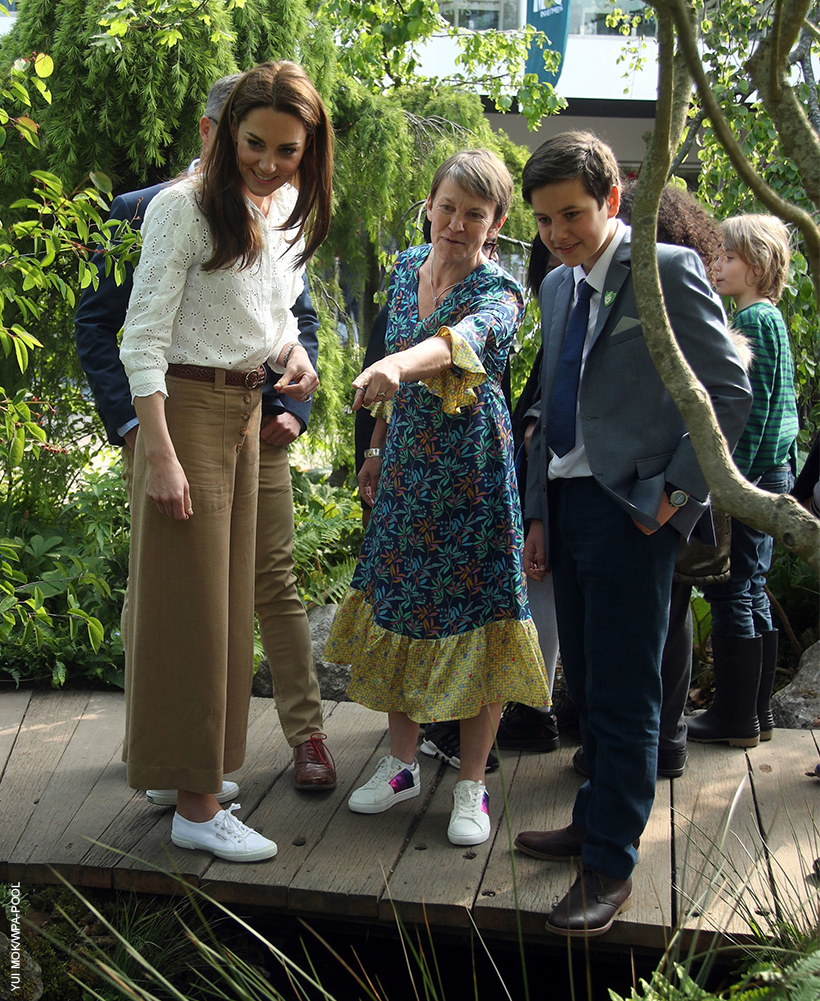 The Princess paired the white blouse with a pair of dark blue skinny jeans—I do not know which specific brand she's wearing in the pictures, sadly. If this changes, I'll update the post.
Her white canvas shoes are familiar. They're the Superga 2750 Cotu Classics (pictured below on another occasion).

They're the Princess's most-worn casual shoe. She's worn them to 12 or 13 public engagements since 2016.
The crisp white trendy trainers are made from a strong cotton canvas upper on a vulcanised gum sole. They're fully breathable and made from pure cotton.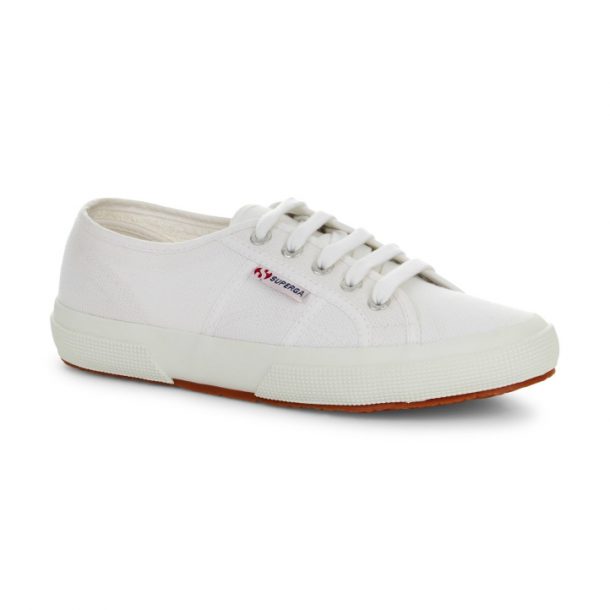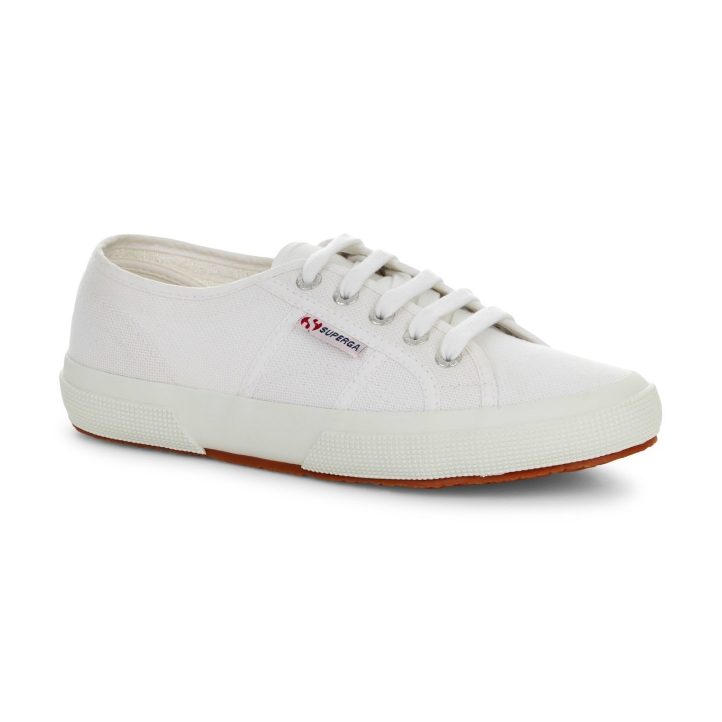 Superga Cotu 2750 Classic
EXACT MATCH! The Superga Cotu Classics are Kate's most-worn sneakers. The Princess has worn the shoes with a rainbow of colourful outfits over the last five years. In addition to skinny jeans and sportswear, Kate's used her white sneakers to give formal items like dresses and suits a casual edge.
Let's finish by looking at Kate's gold hoop earrings. They're the Chain Huggie hoops from Orelia London (pictured below on another occasion).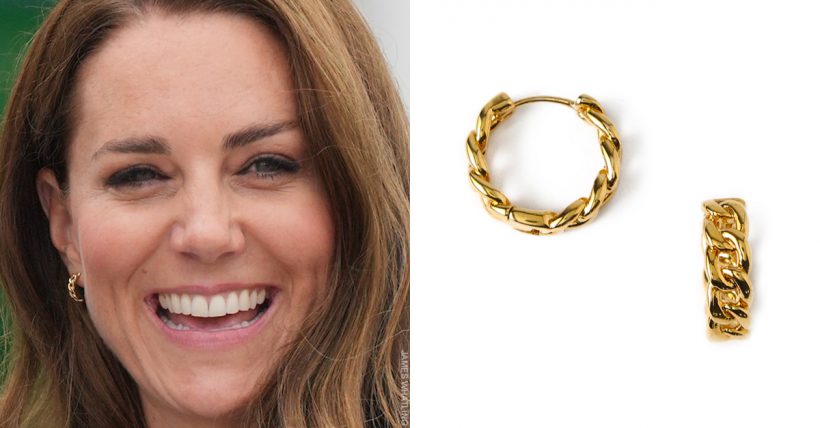 Kate debuted the earrings in February last year. They're made from gold-plated brass and retail for an affordable £18. Order from Orelia London.