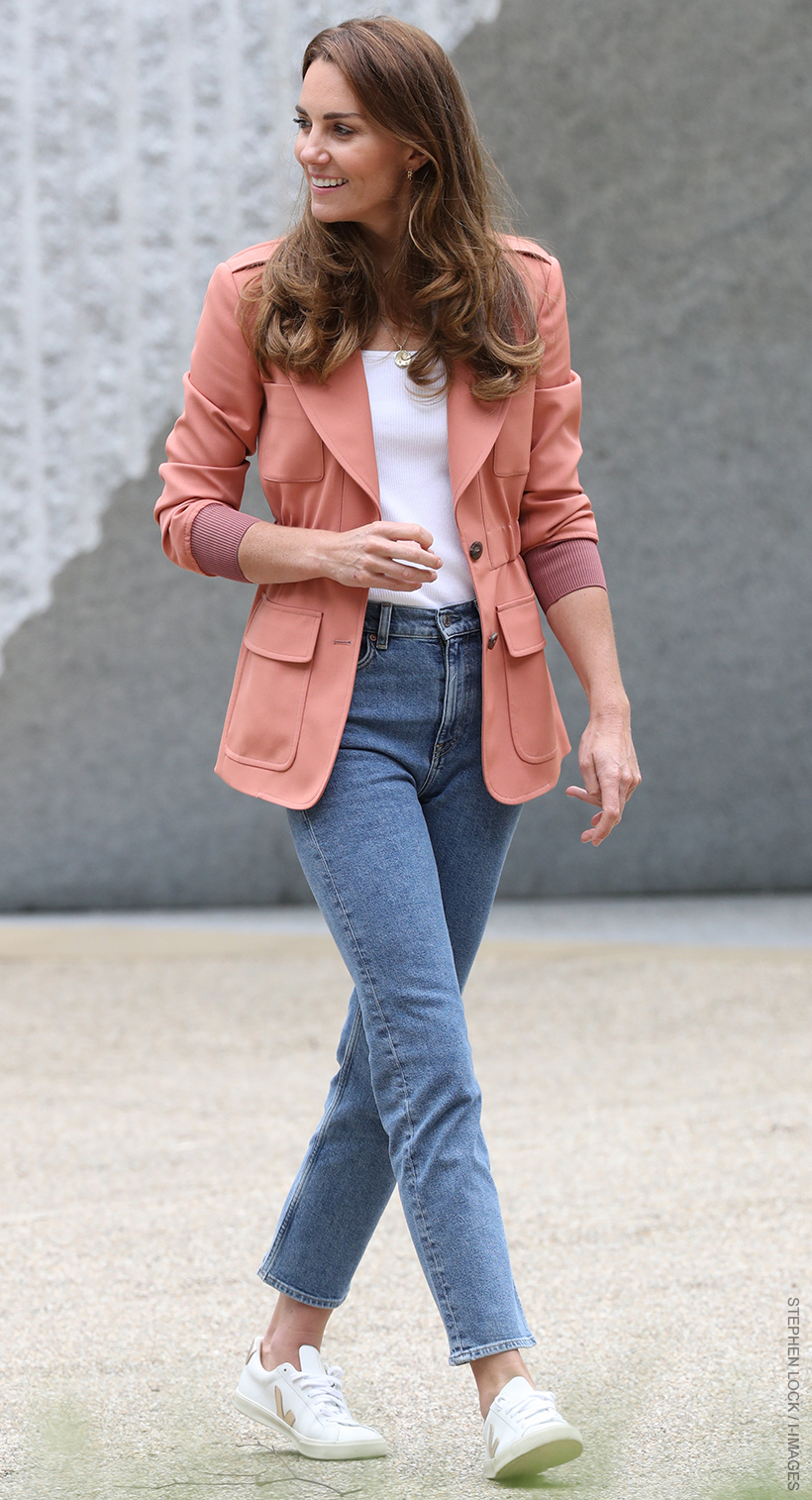 June 22nd 2021—Dressed down in jeans and wearing a smart-casual coral-coloured jacket, the Duchess of Cambridge (Kate Middleton) visited the Natural History Museum in London.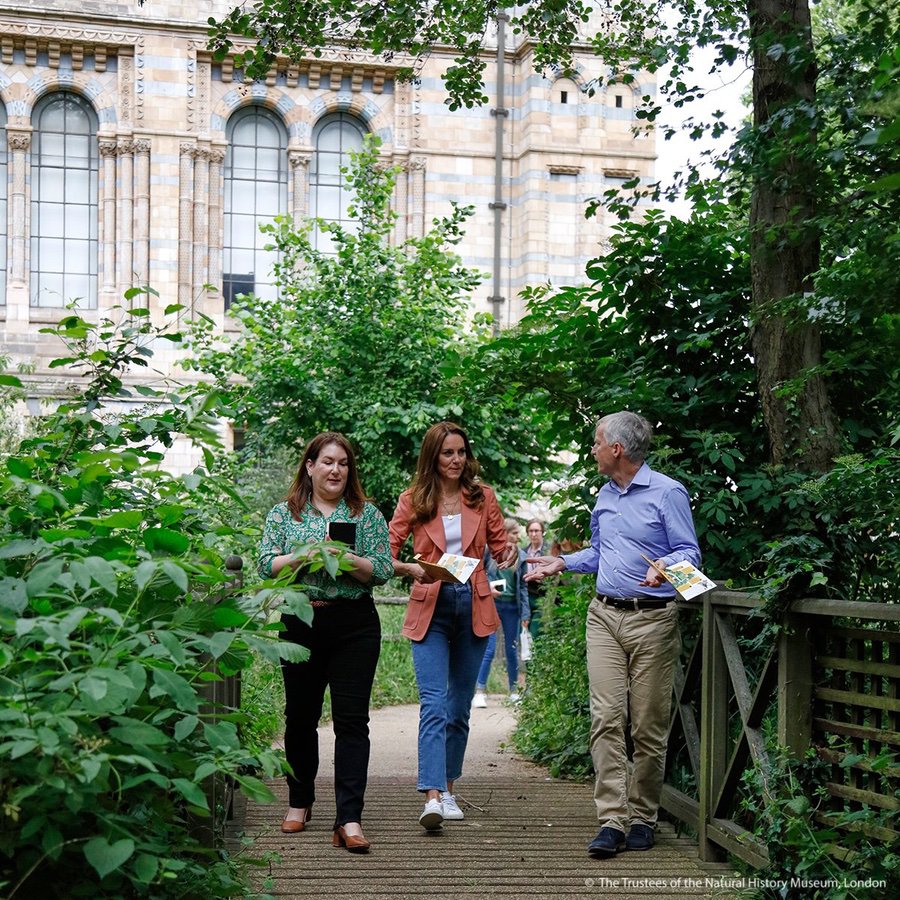 She spent time at the museum learning about its new Urban Nature Project, a national initiative designed to inspire everyone to care for the nature that surrounds them.
As part of the project, the museum plan to expand its existing five-acre outdoor grounds to create a welcoming, accessible and biologically diverse green space in the heart of the capital city. This will also provide families and scientists with the opportunity to learn more about urban nature.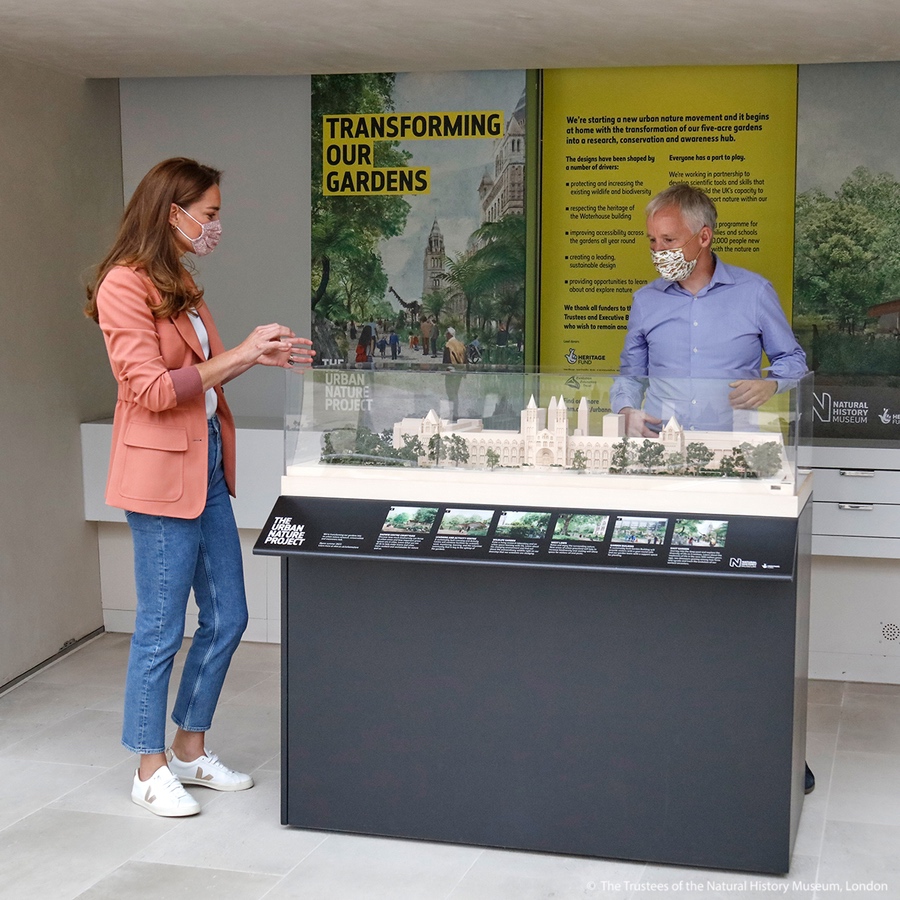 During the visit, Kate heard from staff about the expansion plans and joined in nature-focussed activities with a group of school children.
She also helped to fix an AudioMoth acoustic recording device to a nearby cherry tree. This handy gadget will help the Museum scientists to investigate patterns of bird, mammal and insect activity within the garden, including bats and pollinator communities.
Kate's outfit: