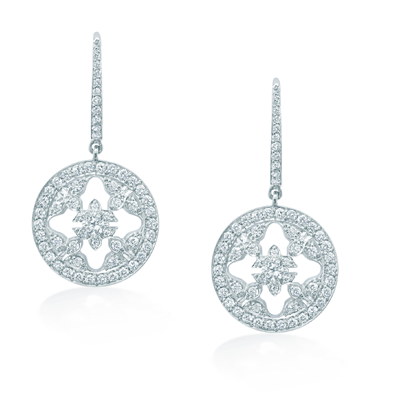 Kate Middleton wears Mappin & Webb's Empress diamond earrings in white gold.
We think the Princess added the sparkling earrings to her jewellery collection in 2014. This is when she first debuted the matching Empress necklace. She first publicly wore the earrings at Princess Charlotte's christening in 2015.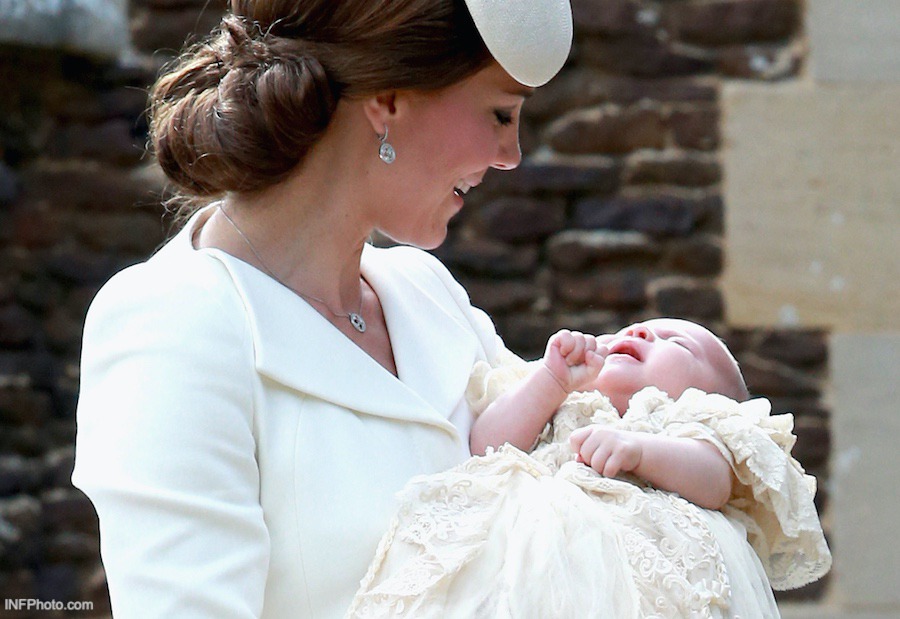 Kate regularly wears the Empress earrings to public engagements—they are one of her most-frequently re-worn styles.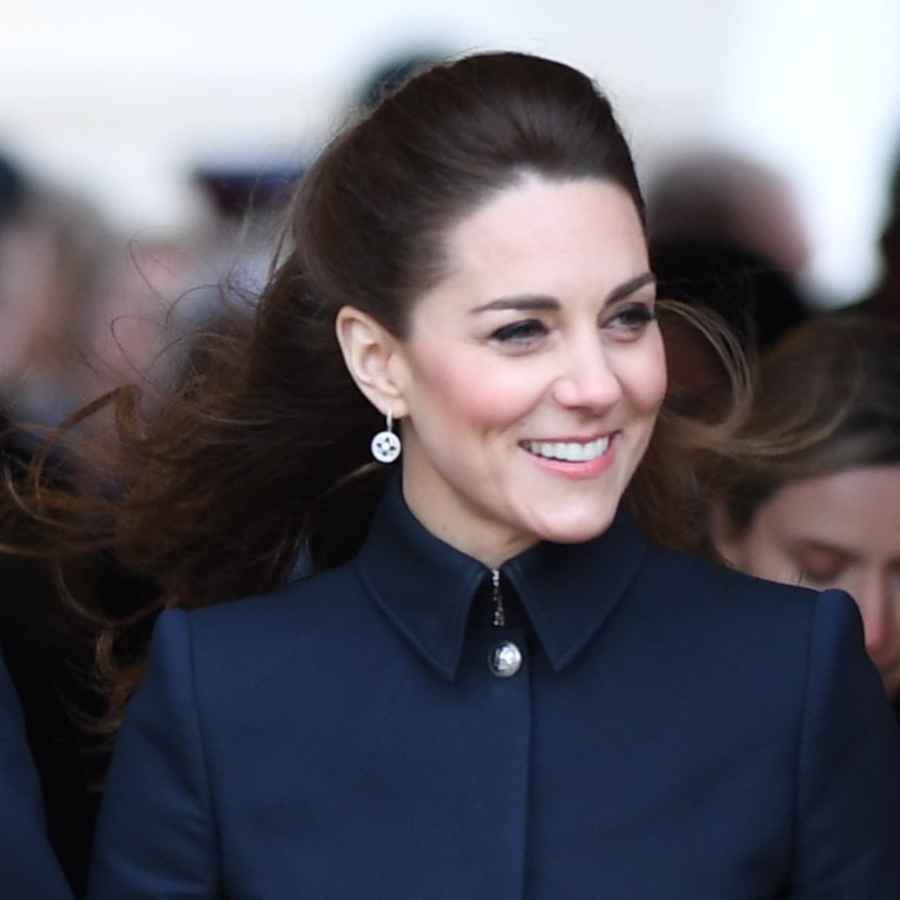 We've spotted the Princess wearing the Empress earrings on more than 25 occasions to date.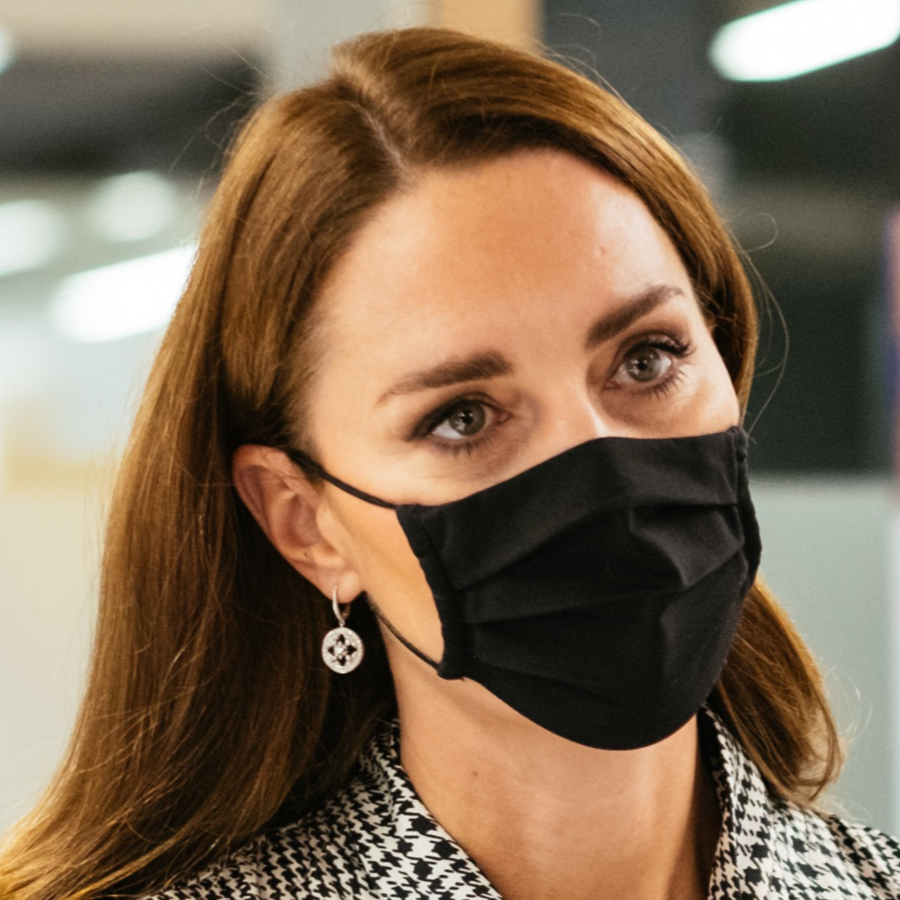 About Mappin and Webb's Empress earrings:
The earrings feature 18ct gold disc drops cut into an intricate design set with brilliant cut diamonds. According to Mappin & Webb, the Empress design is from the company's archives; they say it's "inspired by an exotic motif" they presented to the Queen of Siam:
The inspiration for [the Empress earrings] came from some pieces that the brand originally created in the 1920s for the Empress of Siam. We've re-imagined them for the 21st century and of course it's very nice that they have been worn by one of our royals.

Elizabeth Galton, Creative Director of Mappin & Webb Jewellery, via PEOPLE
Over the years, Mappin and Webb have stocked several iterations of the Empress earrings with slight differences (usually different levels of diamond adornment.)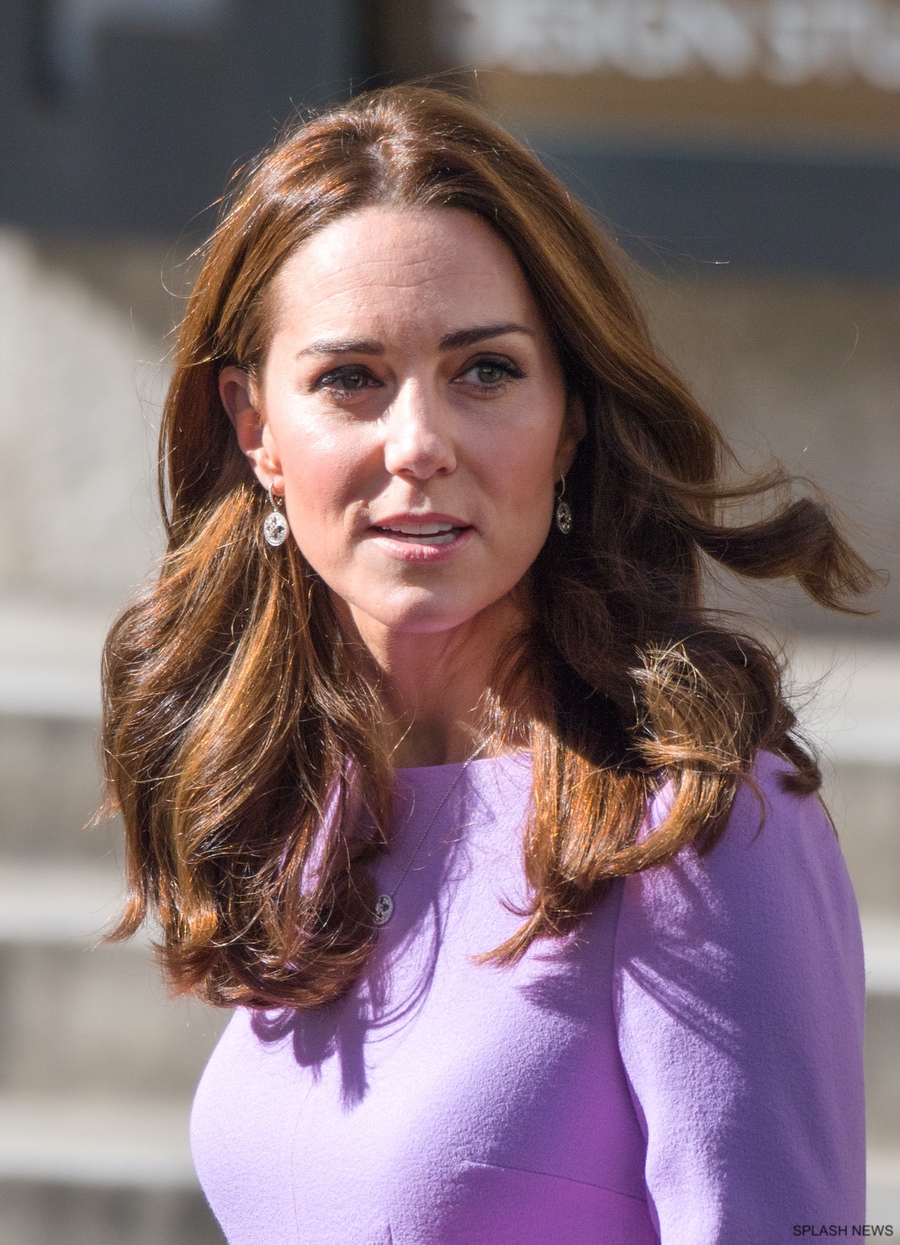 It appears Kate is wearing the pair pictured below left. Today, Mappin and Webb only sell the pair pictured on the right. As you can see, the centre of the earring is slightly different and it is adorned with fewer diamonds.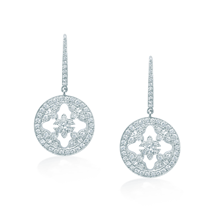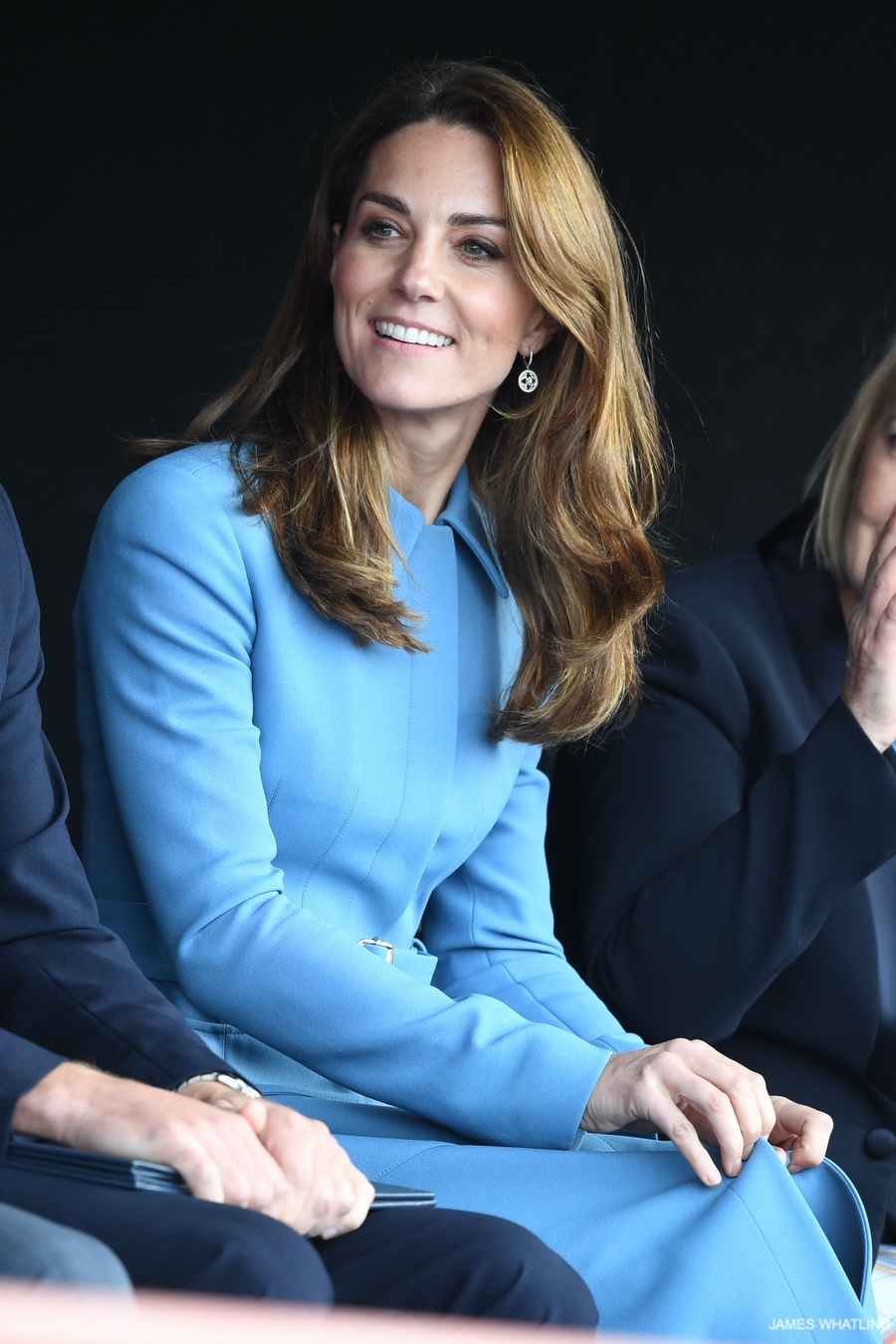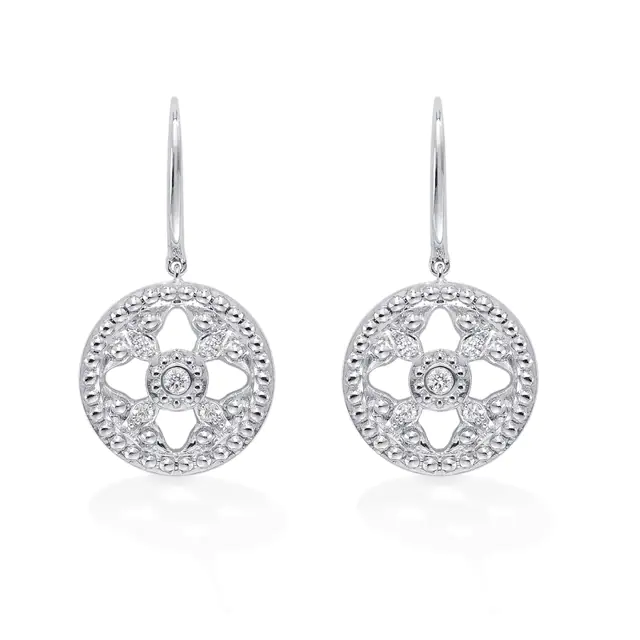 Mappin and Webb Empress Earrings
GET THE LOOK—Celebrate your next big occasion with this pair of Mappin & Webb 'Empress' earrings. They feature 0.17ct of round brilliant cut diamonds set into 18k gold. Mappin and Webb describe the earrings as "delicate and dreamy". Note: This isn't the exact pair Kate wears. This is a very similar design. The company no longer sell Kate's exact style.