Kate Middleton wears the Mappin & Webb Empress diamond earrings in white gold.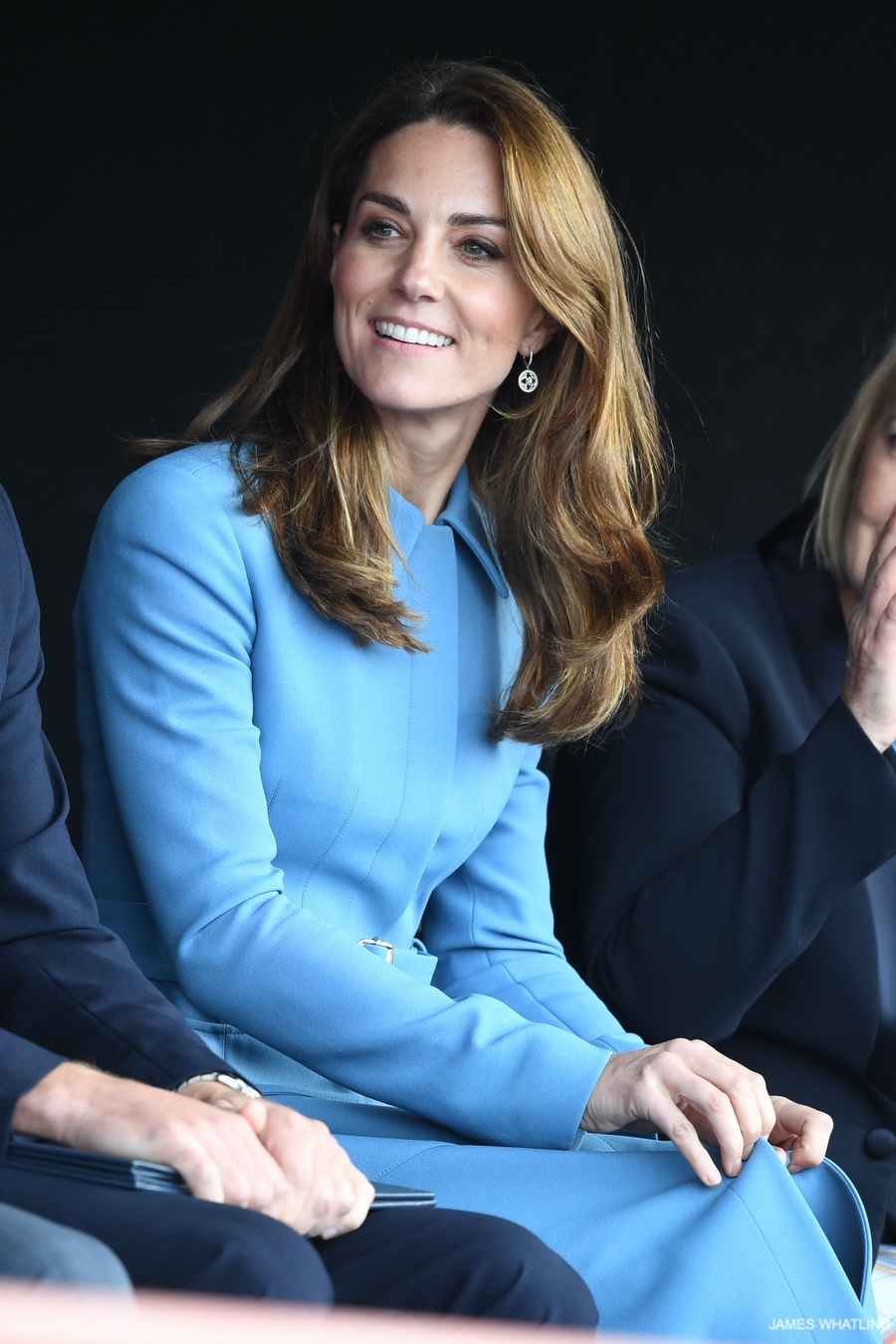 The Princess first wore the sparkling earrings to Princess Charlotte's christening in 2015. However, I think she added them to her jewellery collection in 2014. That's when she first spotted her wearing the matching Empress diamond necklace.
Kate regularly wears the Mappin & Webb Empress earrings to public engagements—they are one of her most-frequently re-worn styles.
We've spotted the Princess wearing her Empress earrings on more than 25 occasions to date.
About Mappin and Webb's Empress earrings:
The earrings feature 18ct gold disc drops cut into an intricate design set with brilliant cut diamonds. According to Mappin & Webb, the Empress design is from the company's archives; they say it's "inspired by an exotic motif" they presented to the Queen of Siam:
The inspiration for [the Empress earrings] came from some pieces that the brand originally created in the 1920s for the Empress of Siam. We've re-imagined them for the 21st century and of course it's very nice that they have been worn by one of our royals.

Elizabeth Galton, Creative Director of Mappin & Webb Jewellery, via PEOPLE
Over the years, Mappin and Webb have stocked several iterations of the Empress earrings with slight differences (usually different levels of diamond adornment.)
Where to buy Kate's Mappin & Webb earrings:
At present, Mappin & Webb stock the earrings with 0.17cttw of diamonds for £1,750. Or find them at American retailer Mayors for $1,750 USD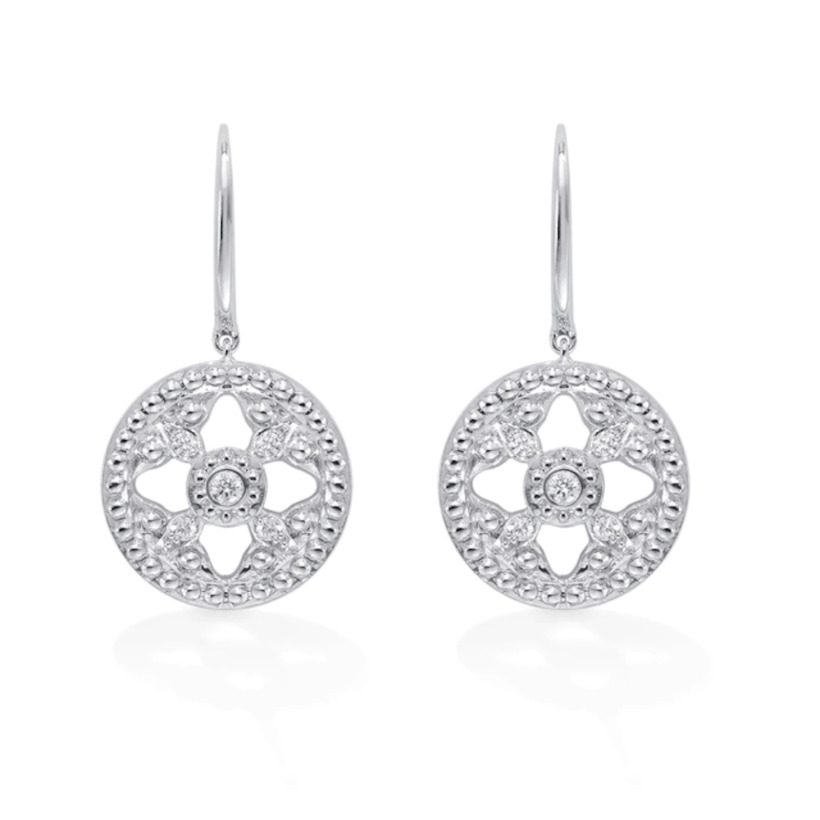 Mappin & Webb Empress Diamond Earrings
Finish your outfit with these sparkling diamond earrings.
About Mappin & Webb:
Mappin & Webb is a true British classic in the world of fine jewellery and silversmithing. Established in 1775, this iconic brand has a rich heritage that screams timeless elegance. Think royal warrants and a history of crafting trophies for prestigious events.
If you're someone who adores timeless yet modern jewellery designs, Mappin & Webb is your go-to. Their collections range from simple, delicate pieces to more ornate creations that make a statement. You'll find a blend of classic diamonds, precious stones, and contemporary metals, so there's something for every style aficionado.