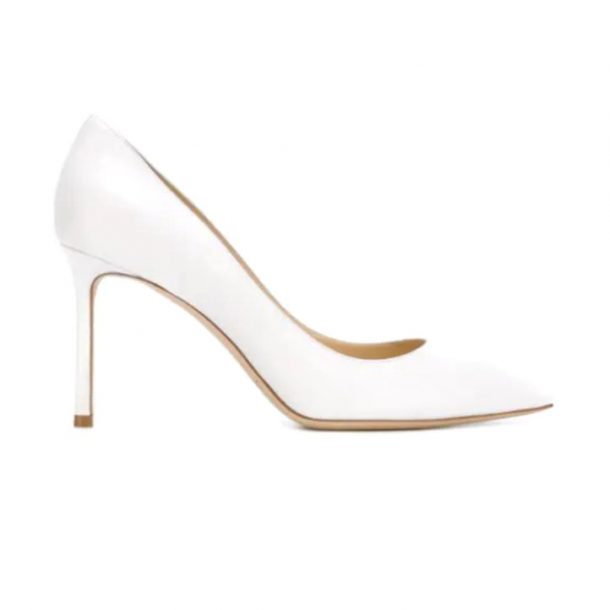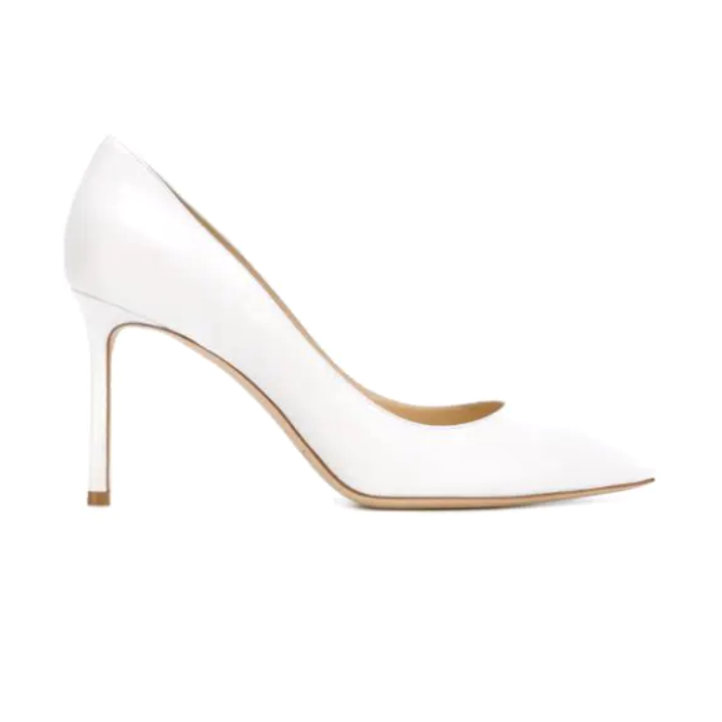 In 2021, the Duchess of Cambridge (Kate Middleton) attended Wimbledon three times. During two of the games she wore a pair of white pumps with a pointy toe and a good-sized heel. It's thought they were the Romy 85 style by Jimmy Choo.
About the Romy 85 pumps:
The Romy is a signature style for Jimmy Choo. The pointy-toed pumps come in a spectrum of heights, colour and fabrics. We think Kate's wearing the 85 mm heel, but they also come in flat, 60mm and 100mm sizes too.