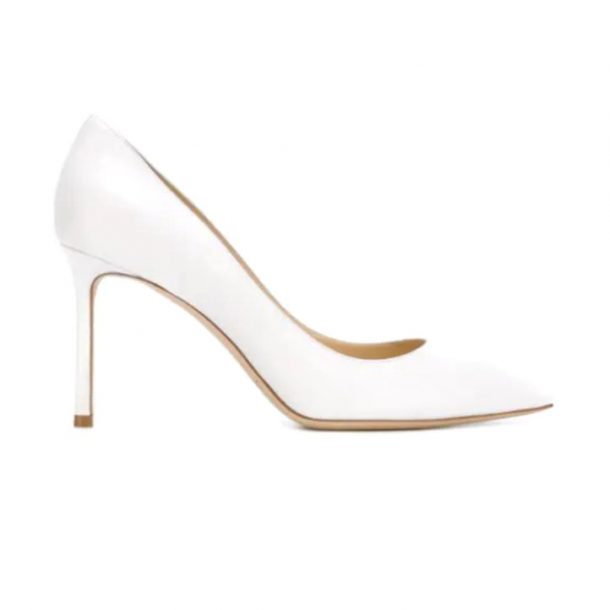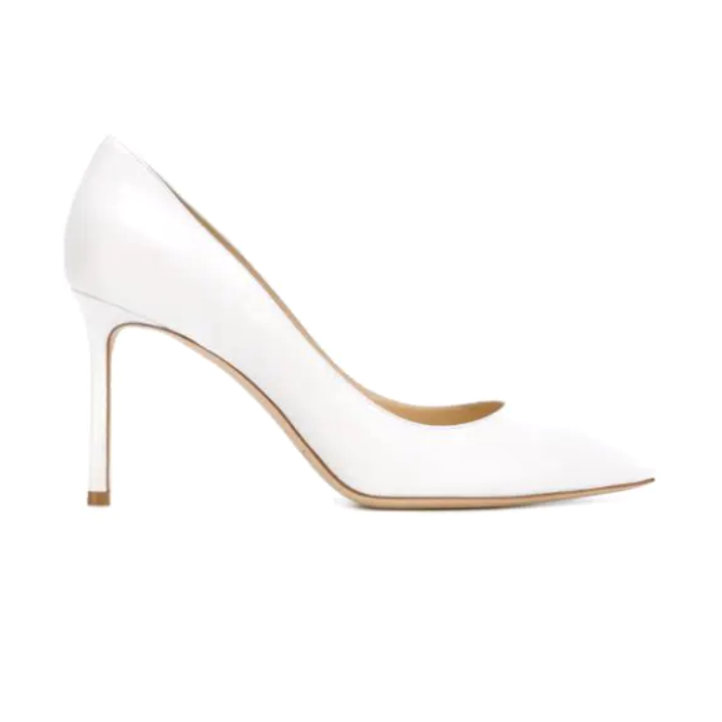 Kate Middleton wears the Jimmy Choo Romy 85 pumps in white leather.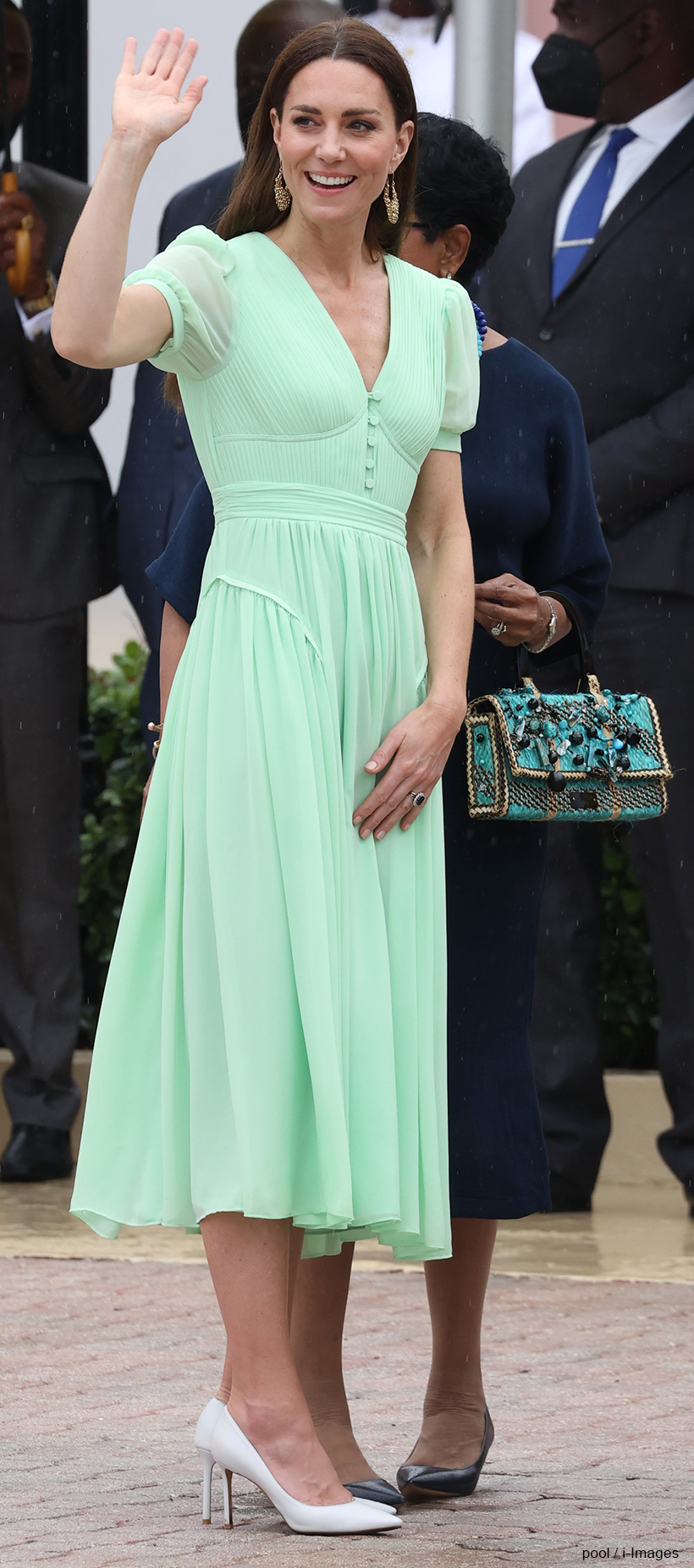 The Princess has worn the white leather heels six times in public to date.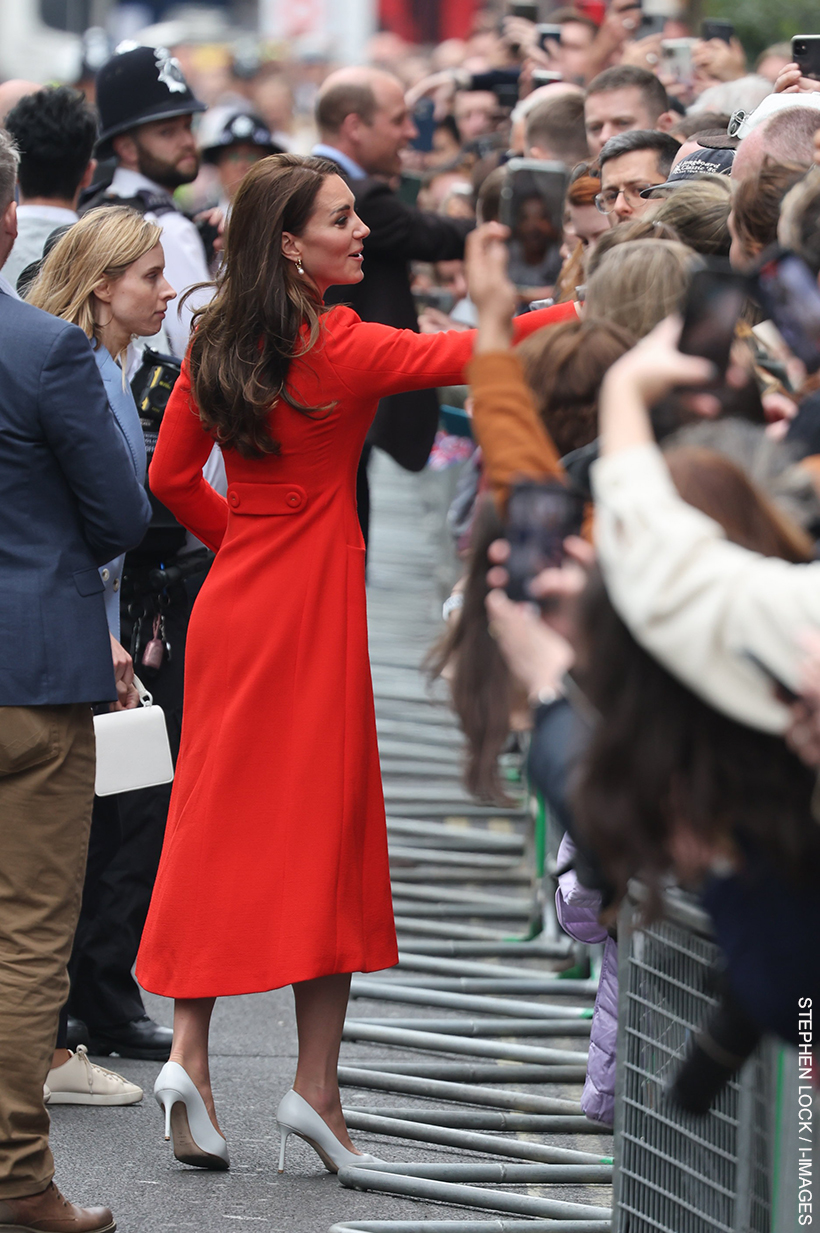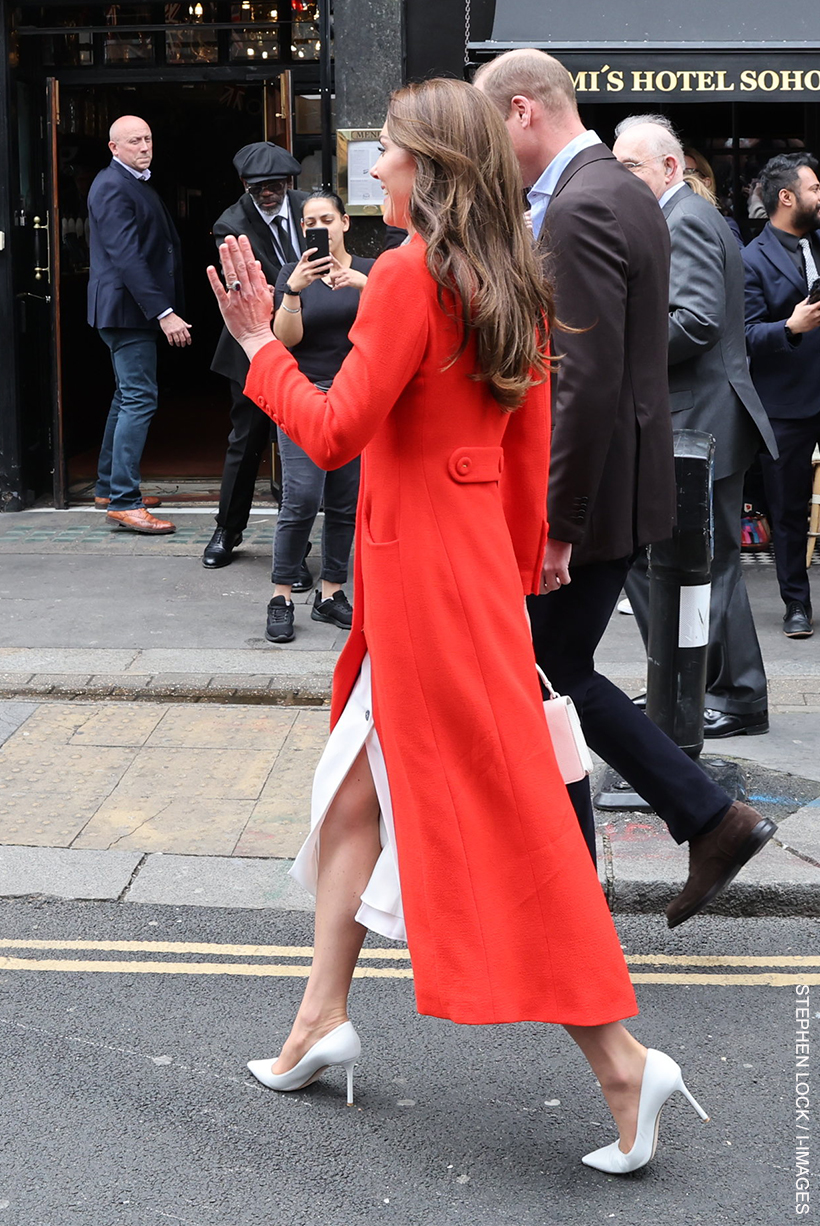 She wore the shoes twice to Wimbledon in 2021, twice during the Caribbean tour in 2022, once during the Queen's Platinum Jubilee Weekend in 2022 and once for a visit to Soho in London in 2023.
How Kate wore her white shoes:
On all six occasions, Kate paired the white pumps with strong blocks of colour. In The Bahamas, she wore them with a mint green dress, in Jamaica, she chose a white suit with a bold pop of orange as an accent colour. In Soho, she paired the pumps with bold red.
For her first appearance at Wimbledon in 2021, Kate wore the pumps with a navy skirt and matching blazer. For the Women's Finals, an emerald green dress. On the fifth occasion, Kate paired the white shoes with an azure blue spotty dress.
About the Romy 85 pumps:
The Romy pump is a signature style for Jimmy Choo. They feature a pointed toe and a slim heel.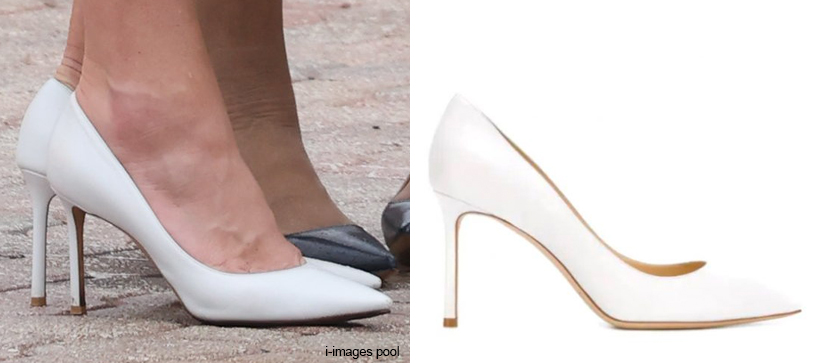 The Romy style comes in a range of heights, colours and fabrics. Kate's wearing the 85 mm heel in this photo. They also come in flat, 60mm and 100mm sizes too.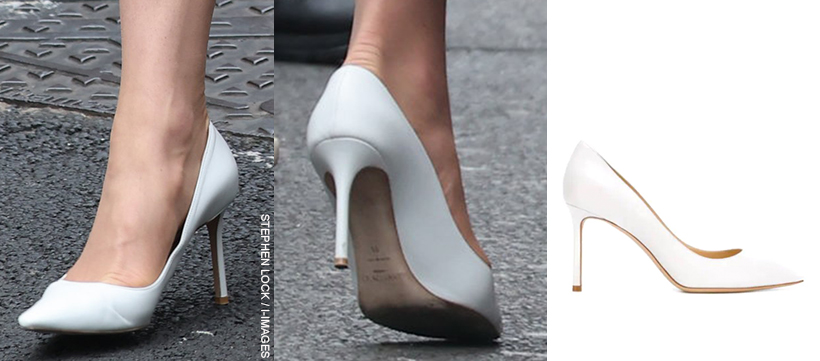 Sadly, Jimmy Choo do not currently sell the ROMY 85 in white leather.