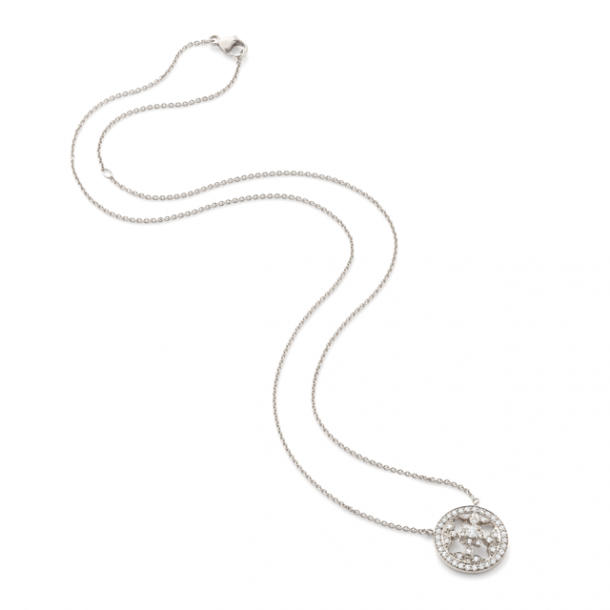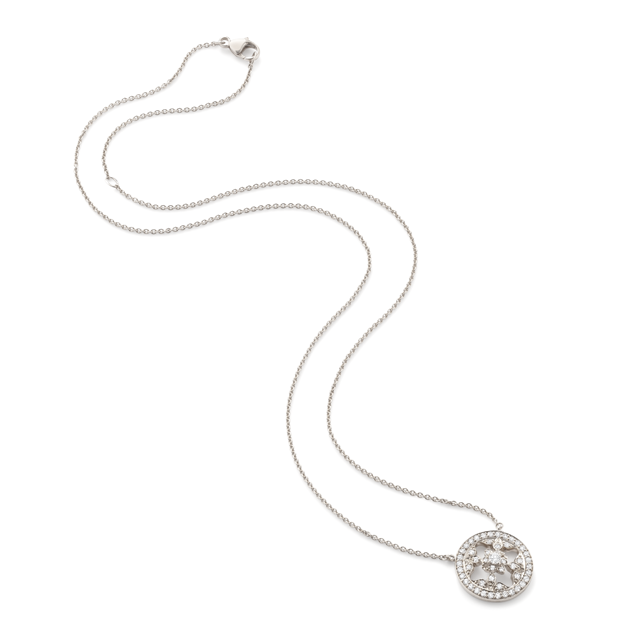 Kate Middleton wears the Mappin & Webb Empress Diamond Necklace in 18ct white gold.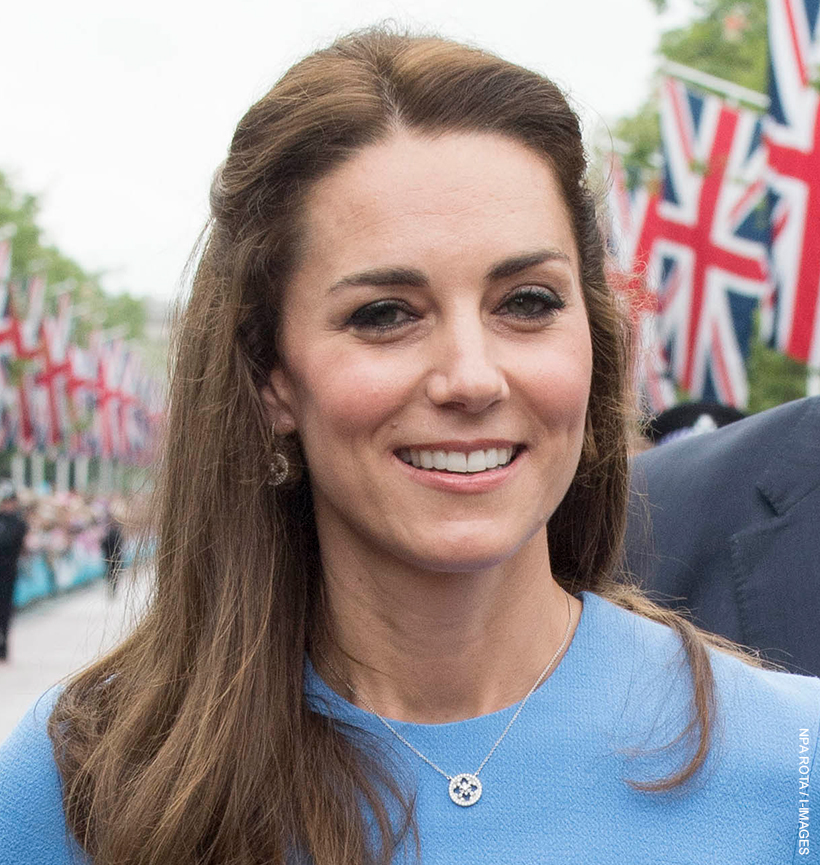 We think the Duchess added the Empress necklace to her jewellery collection in 2014. She debuted the piece during a visit to the Tower of London in the August of that year. We've seen her wear the diamond necklace at 18 public events to date.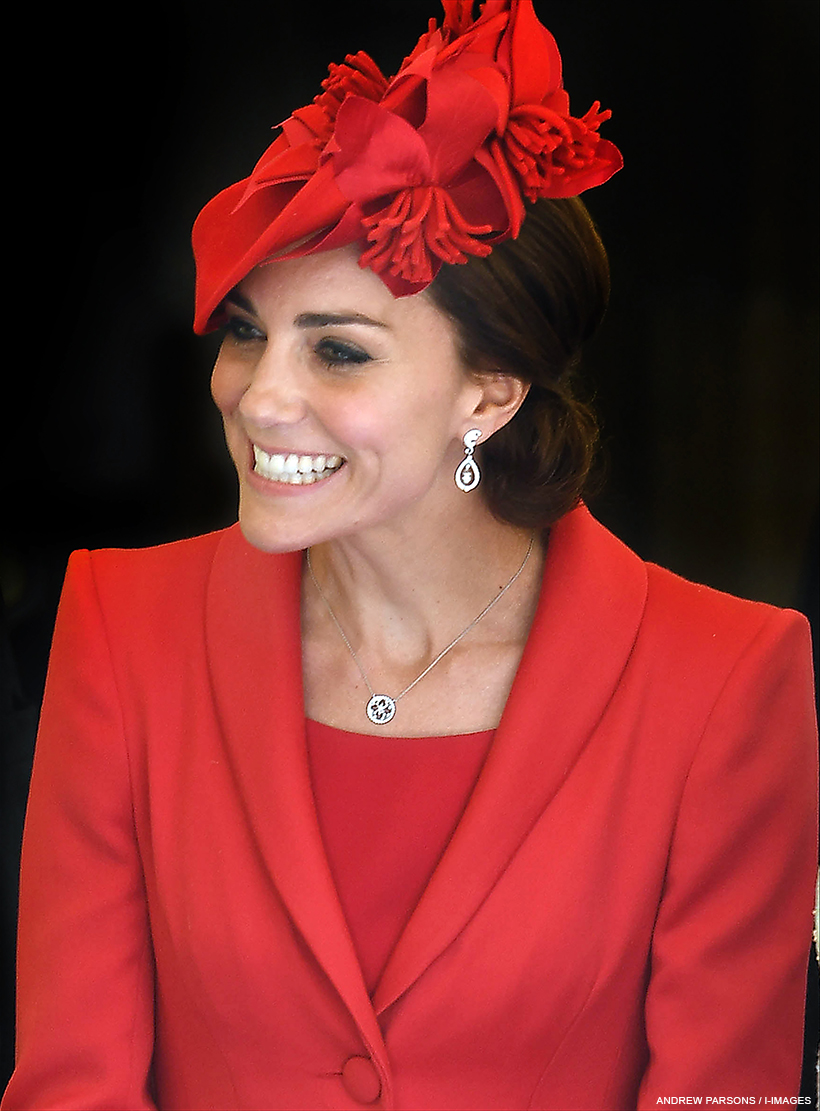 Kate owns Mappin & Webb's matching Empress earrings too.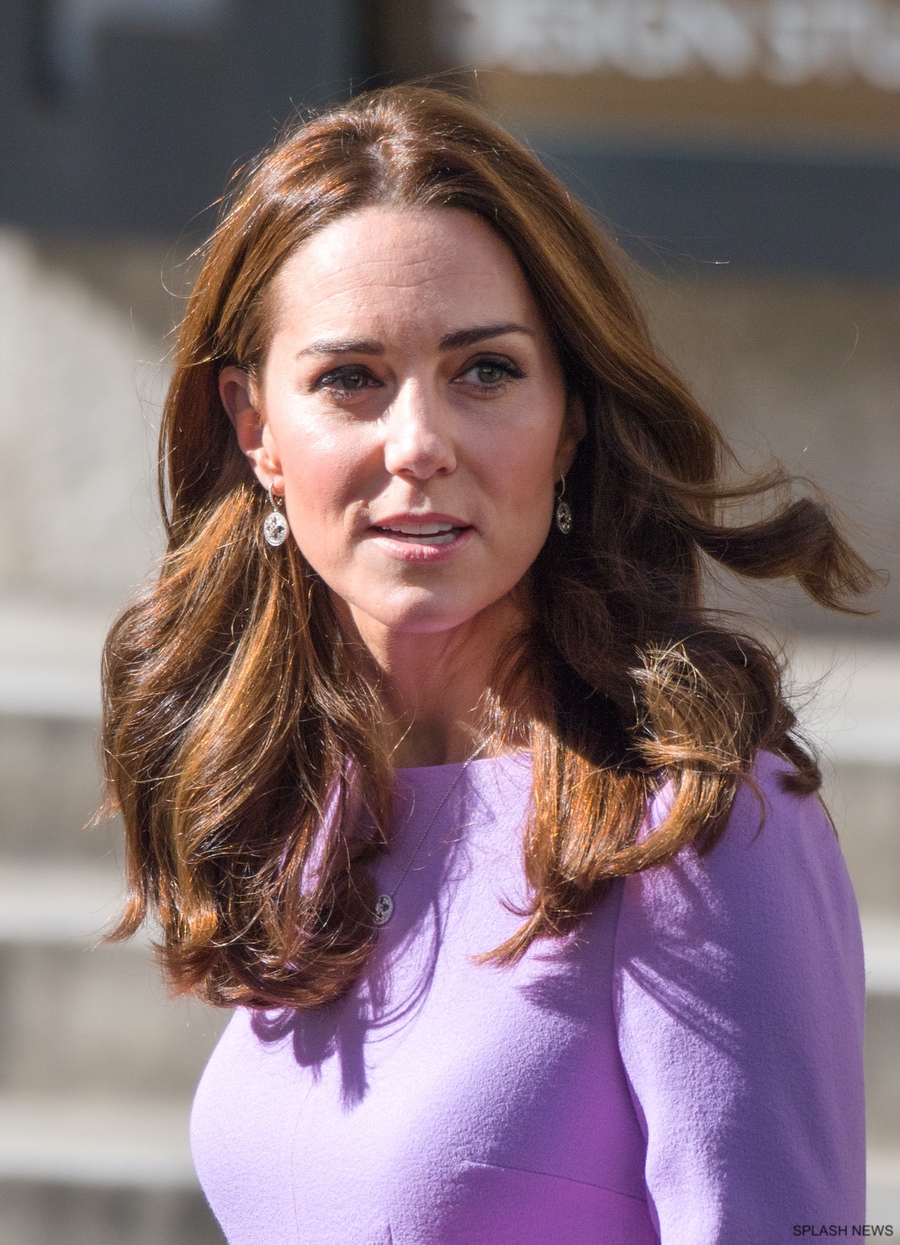 About the Mappin & Webb Empress Necklace:
The necklace features a small pendant that is encrusted with sparkling round brilliant cut diamonds suspended from an adjustable chain.
The jeweller describes the piece as "sparkling and versatile". Kate's proven this to be true. The Duchess has worn her Empress pendant with a variety of outfits—on both casual and formal occasions.
RRP: £2,000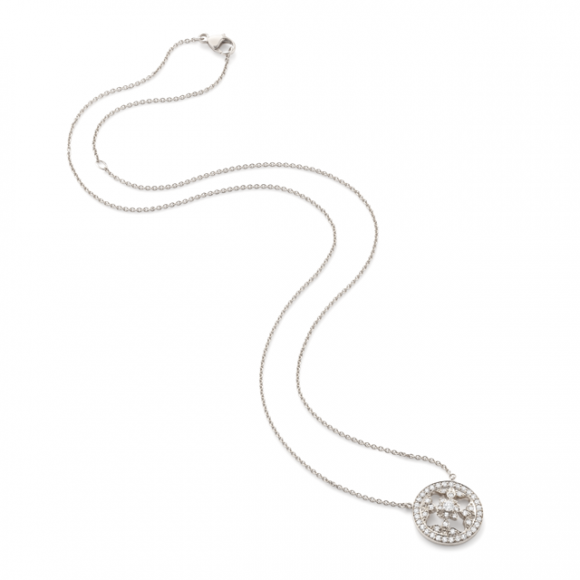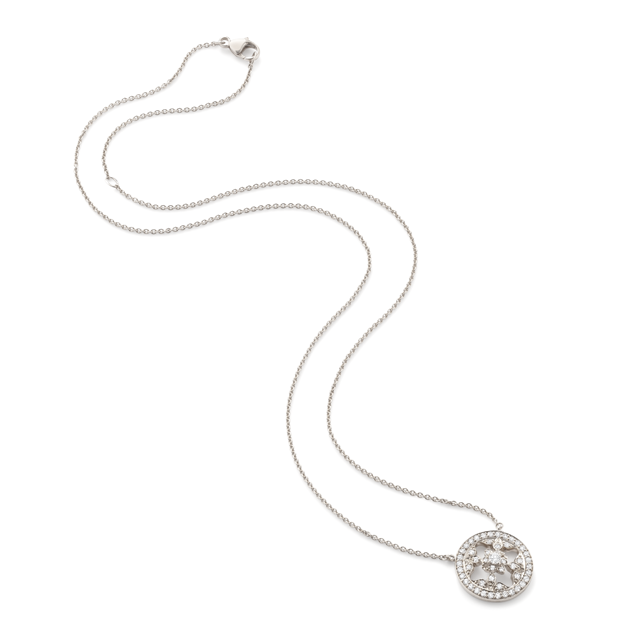 Mappin & Webb Empress Diamond Necklace
AS SEEN ON THE DUCHESS! Celebrating something special? Perhaps an anniversary or milestone birthday? Mark the occasion with this stunning diamond necklace by Mappin & Webb.
Photos of Kate Middleton Wearing The Empress Pendant: