Kate Middleton owns Boden's Hambleden Scallop Jumper in azalea pink.
She debuted the piece on the 11th of March 2021 during a visit to School21 in East London.  We saw her wear the piece again in 2023, in a video shot to shine the light on health visitors.
About the Boden Hambleden scallop jumper:
Kate wore British brand Boden's Hambleden jumper, which features a delicate scallop detail at the neckline and cuffs. It's made from a super soft merino wool and cotton mix knitted fabric. The shape is described as 'semi-fitted'.
The jumper (or sweater as it's known in other parts of the world) came in four other shades too. Sapling Green, Black, Chartreuse Yellow, Ivory and Navy.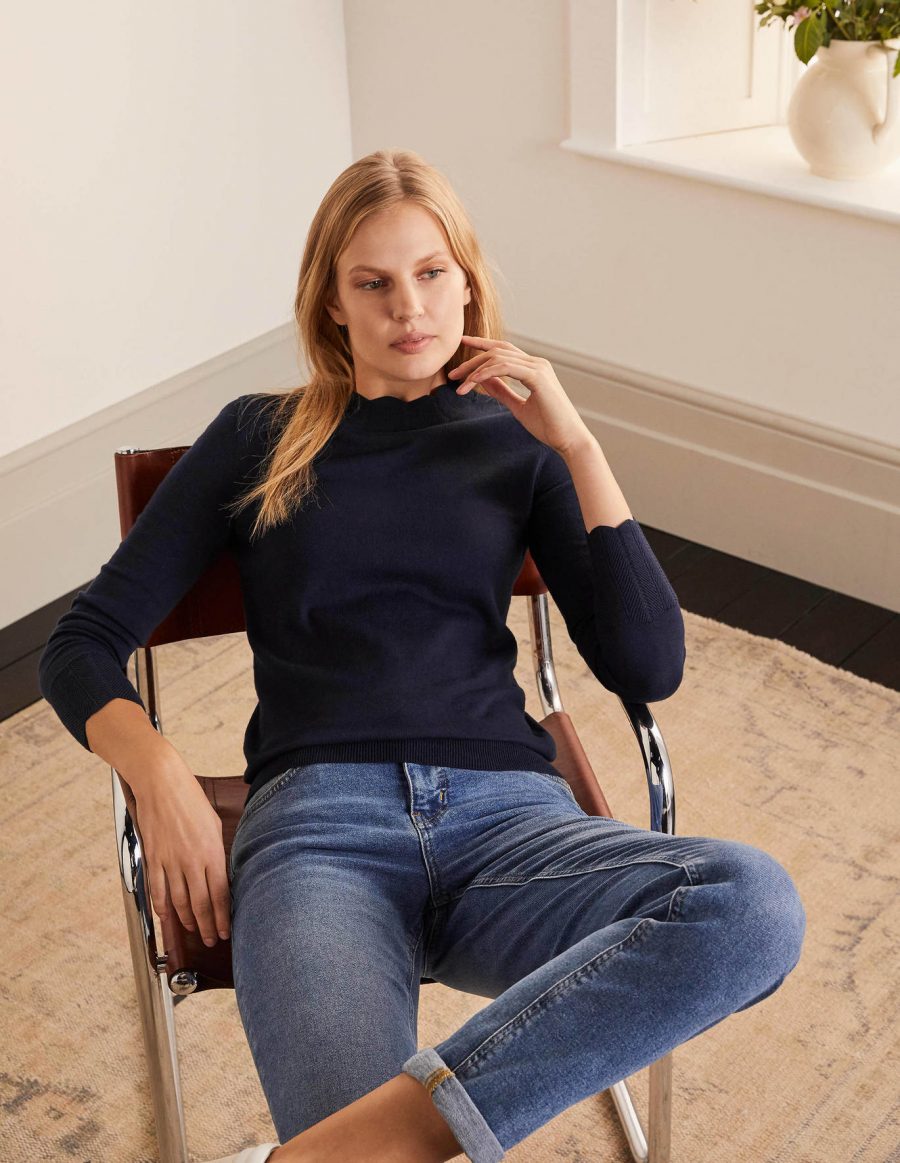 You could purchase the piece from Boden.co.uk for £65 or from Bodenusa.com for $90.
UPDATE: Now sold out. Try eBay to get your hands on the exact shade of pink Kate wears.