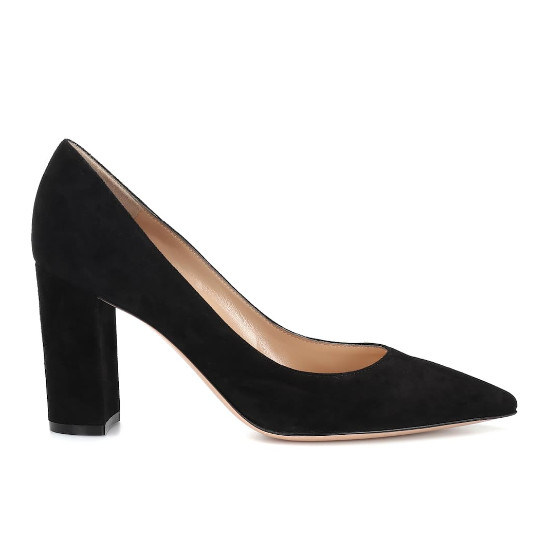 Kate Middleton owns these black suede block heel pumps by Gianvito Rossi. They're the Piper 85 style.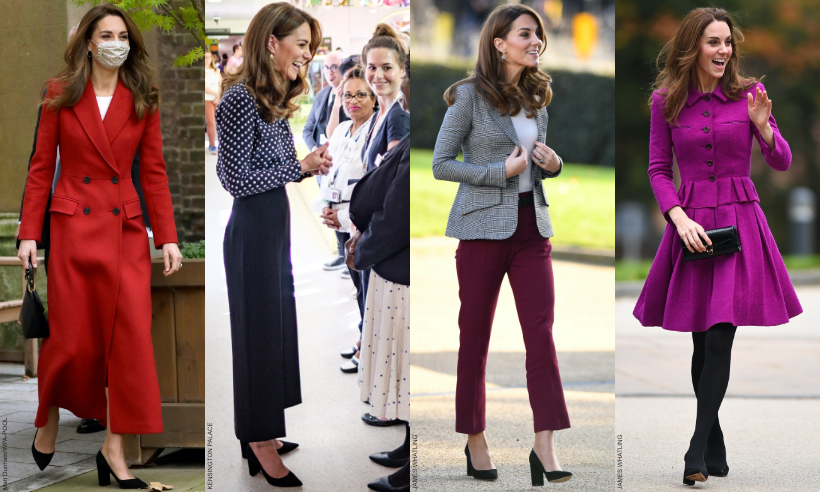 She added them to her shoe collection in 2019. She wore them seven times between March and November that year.  She wore them four times in 2020 and three times (so far) in 2022. (Of course, these are just the occasions we know about—she has probably worn them more times in private!)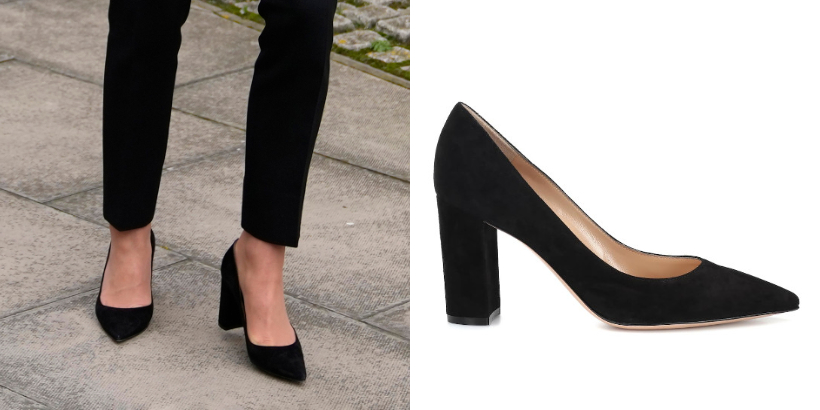 Here's Kate wearing the pumps during today's visit to Copenhagen (22nd Feb 2022)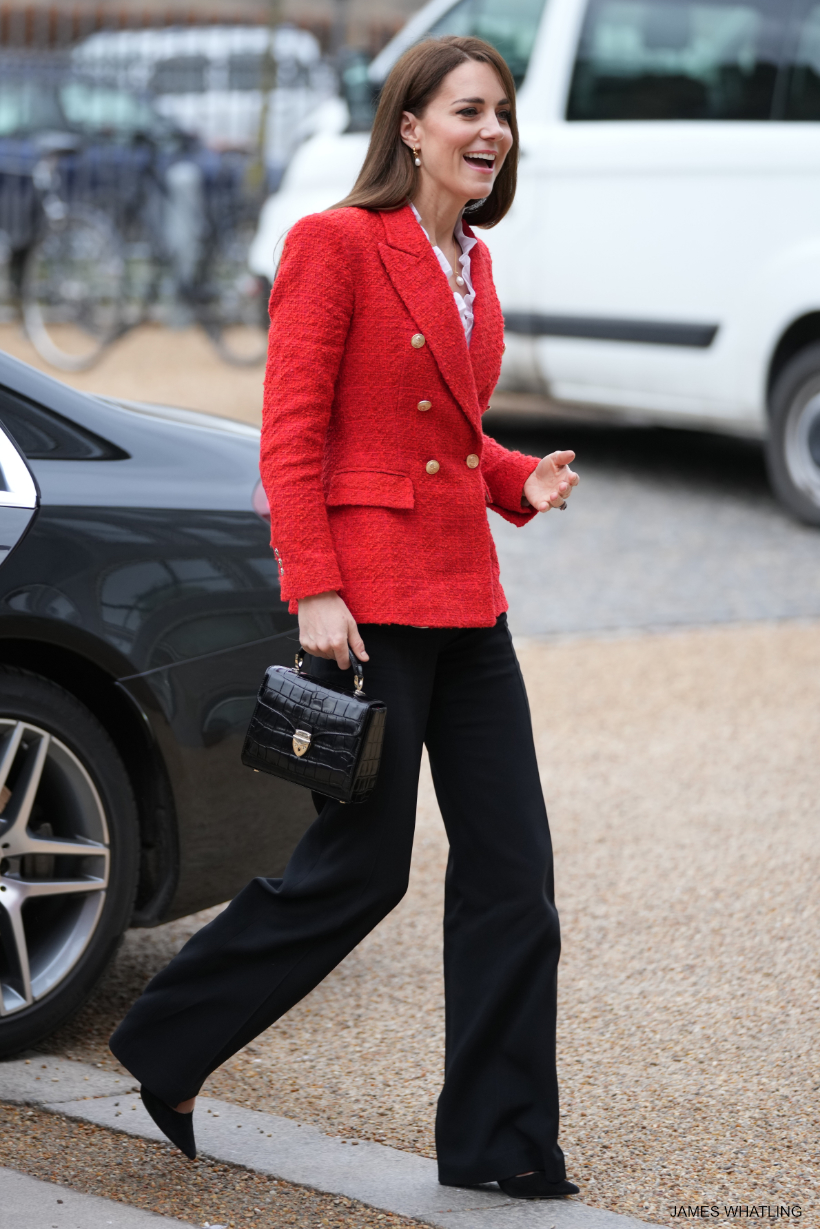 About the Gianvito Rossi Piper pumps:
The Piper pumps are made from black suede. They feature an 85mm (3.3") block heel and a severely pointed toe. Like all shoes by Gianvito Rossi, the Piper heels are made in Italy.
It's easy to see why Gianvito Rossi's 'Piper' pumps are a firm favorite of the Duchess of Cambridge. They're made from supple suede and have a sharply pointed toe and sturdy block heel. Wear yours with tonal suiting.

NET-A-PORTER
Where to buy:
At the time of writing (19th of September 2020), You can purchase the black suede pumps from Net-A-Porter for £490 GBP / $695 USD. Net-A-Porter ship worldwide.
Worth knowing: If you live in the USA and it's your first order with Net-A-Porter, you will qualify for a 10% discount. Use the code FIRST10 at checkout. (Offer code is correct at the time of writing: 19th September 2020.)
They also come in taupe suede:
The Gianvito Rossi Piper shoes also come in this lovely shade of taupe. They're also available at Net-A-Porter.com for £490 GBP / $695 USD.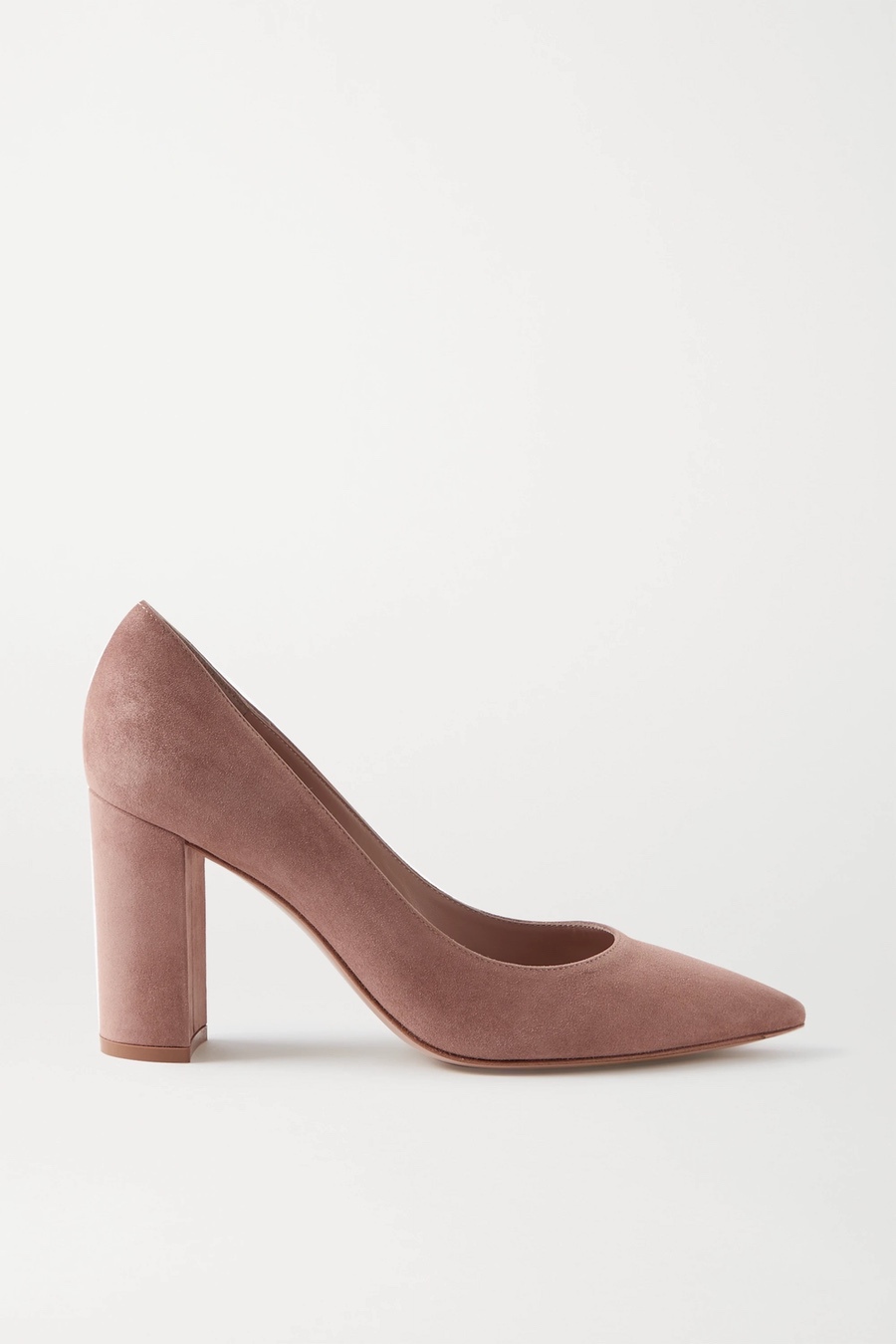 Which other Gianvito Rossi shoes does Kate Middleton wear?
It's safe to say the Duchess is a big fan of Gianvito Rossi. We've seen her wear approximately ten pairs of shoes by the Italian designer. She even owns the same style in five different colours! Below, are some of our favourite fashion moments from the Duchess (she's finished each outfit with a pair of Gianvito Rossi shoes).
Pictured above: Kate at Royal Ascot in 2019 wearing the 105 pump5 in silver metallic; Kate attending the Global Ministerial Mental Health Summit in 2018 wearing the 105 pumps in praline suede; Kate at the British Embassy Reception in Paris during the 2017 Royal Tour wearing the D'Orsay sandal in black suede.
About Gianvito Rossi
Gianvito Rossi is the son of the renowned Italian shoemaker, Sergio Rossi. Gianvito is known for his stylish, sophisticated and timeless designs.
Rossi is a stickler for quality, even though his shoes sell for the same – or sometimes less – than other equally elevated brands. Producing still from his own factory, he would rather concentrate on impeccable craftsmanship than bling.

– Telegraph Fashion.