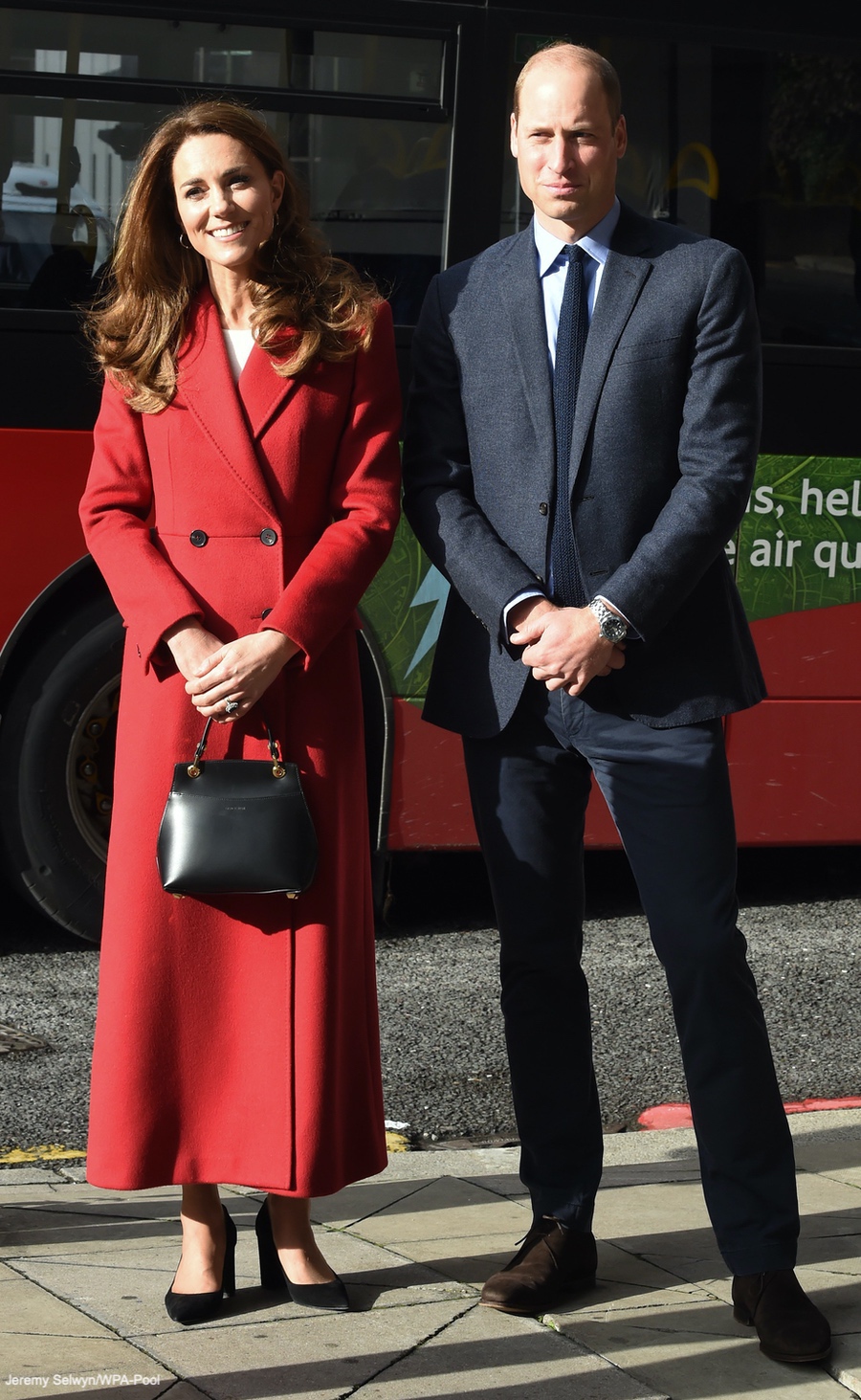 Tuesday, 20th October 2020—Looking resplendent in red, Kate launched the new community exhibition for her Hold Still photography project at Waterloo Station in London.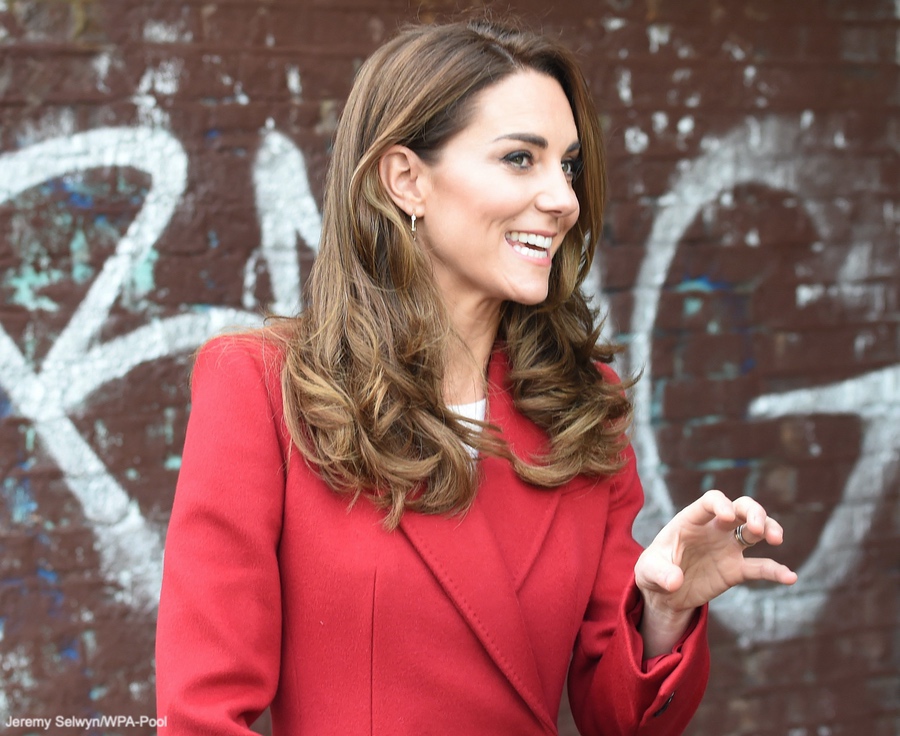 Hold Still is a project Kate spearheaded for the National Portrait Gallery. People from around the UK were asked to submit photographs that capture the spirit and feelings of the nation during the COVID-19 pandemic. In an interview given to the Sunday Times, Kate said she launched the project to "give everyone an opportunity to share their own stories so that together we could create a collective portrait of our nation that would record our experiences during lockdown".
The project received over 30,000 submissions. A judging panel whittled the entries down to 100 images, which were uploaded to the National Portrait Gallery's website as a digital exhibition.
The final 100 portraits create a snapshot of the UK over the past few months and reflect resilience and bravery, humour and sadness, creativity and kindness, and human tragedy and hope. A selection of these photographs will also be shown in cities across the UK later in the year.

National Portrait Gallery
Following the success of Hold Still and its digital exhibition, the National Portrait Gallery took the project to the streets for a community exhibition. There are 400 outdoor posters displayed at 100+ locations in 80 towns and cities across the UK. Posters can be found in high streets, at bus stops and on buildings.
One of the most powerful portraits from the Hold Still project, titled "Melanie", has been painted as a mural in Manchester's Northern Quarter.
I took this photograph of my colleague Melanie wearing PPE in clinic. We are both nurses working in south-west London. Melanie had been readying essential infection control procedures for the opening of the Covid Clinic that week.

Johannah Churchill
The couple met with some of the finalists and the subjects of the photographs, including Sami Massalami Mohammed Elmassalami Ayed, a volunteer with the Hackney Food Hub, photographed by his colleague Grey Hutton. You can see their photo below, titled "Sami".
I met Sami on his first day of volunteering at the Children With Voices Community Food Hub in Hackney, London. Originally from Sudan and raised in Brazil, Sami came to the UK for his PhD, and had just moved into an apartment overlooking the food hub. He saw what was happening below, and came down to lend a hand. I was immediately drawn to his beaming smile and positive vibe. I love the way his apron flutters in the wind, cape-like, as if revealing for a moment the superhero within. It's everyday acts of kindness and solidarity like Sami's that have brought communities together through this crisis.

This portrait is part of a larger project documenting volunteer support networks in Hackney during the pandemic. Food banks like this one, sustained by volunteers giving their time to help their neighbours, have become a lifeline for countless people in the borough and across the country. Their tireless work deserves recognition and support so they can continue to serve their communities.

Grey Hutton
Sami didn't know his picture had been submitted until he received a call from the National Portrait Gallery. He spoke to Kate about the Hackney Food Hub's work, explaining that he volunteered temporarily while visiting England to do his PhD but he is due to leave the country in October and the hub needs volunteers year-round.
Next, the couple travelled to St. Bartholomew's Hospital to meet finalist Joyce Duah who took the photograph "All in this Together."
I'm Joyce, a specialist oncology pharmacist at St Bart's hospital. My portrait is of Amelia and Dipal, 2 of my many colleagues who have been drafted-in to work on our Intensive Care Unit. They have been working hard as pharmacy technicians, delivering vital medication multiple times a day to ITU. I've watched Amelia and Dipal with such admiration for what they are doing and more importantly their positive attitudes. They spend their precious lunch breaks encouraging each other with humour and I think they are so brave. I decided I wanted to use my photography skills to document some of their journey. I asked Amelia if she would mind if I took some pictures of them donning their PPE and she happily accepted. I'm so proud of the team and all they do and it's been a privilege to capture their journey during this historic time. One of their practices is to write their names on their gowns so that colleagues are able to recognise each other under their PPE and to help the patients who are conscious to feel closer to their carers.

Joyce Duah
Joyce is a specialist oncology pharmacist. She photographed her colleagues, also pharmacists, who were drafted into work as pharmacy technicians in the Intensive Care Unit. Kate thanked Joyce for taking the image saying, "it had such an impact it captured the moment, it was a look behind the scenes. The story of what you experienced is so important."
Kate, a keen amateur photographer herself, is Patron of the National Portrait Gallery.
Kate's outfit:
Kate wore a full-length double-breasted coat in a punchy shade of red. The perfect choice for an outdoor exhibition on a cold autumn day. It's a custom piece from one of her go-to labels, Alexander McQueen. The coat features a peak lapel, black buttons and two front flap pockets.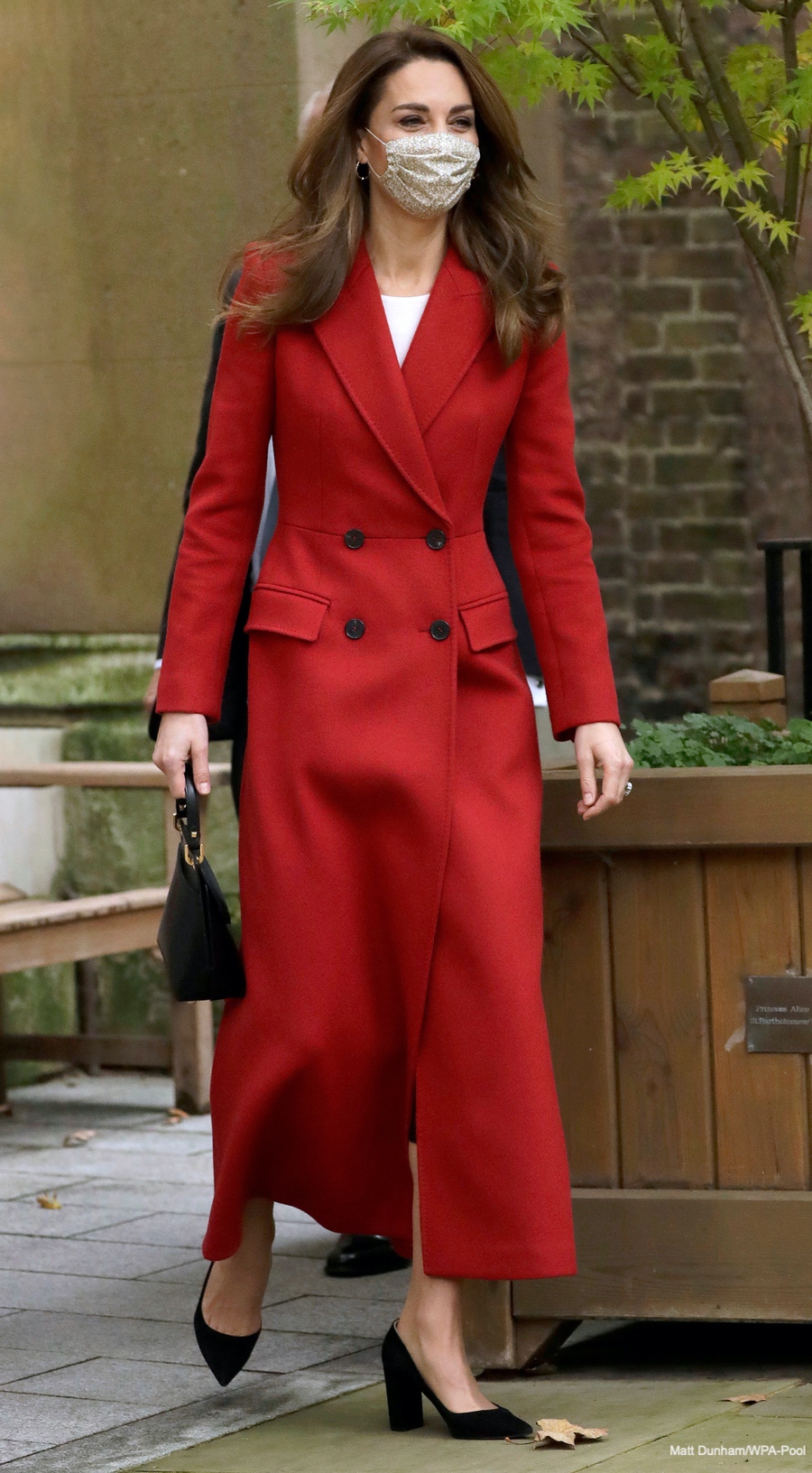 Under the red coat, Kate wore a white top and black skirt. Sadly, no further information is known about either piece. UPDATE: I have since seen on Twitter that some think she could be wearing a Massimo Dutti skirt.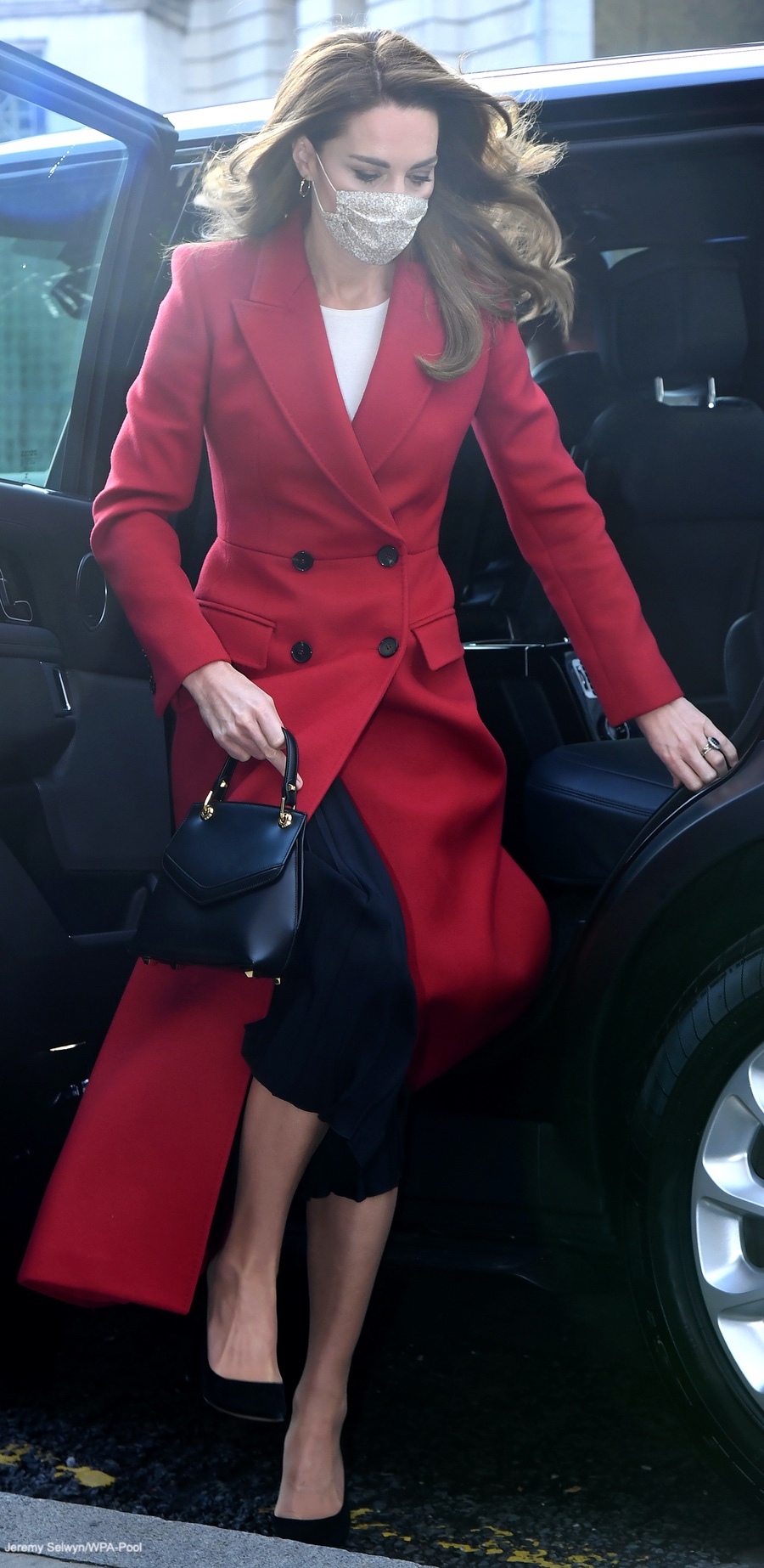 You'll notice the Duchess carried a small black handbag. It's a new piece by Grace Han. It's the brand's Love Letter bag.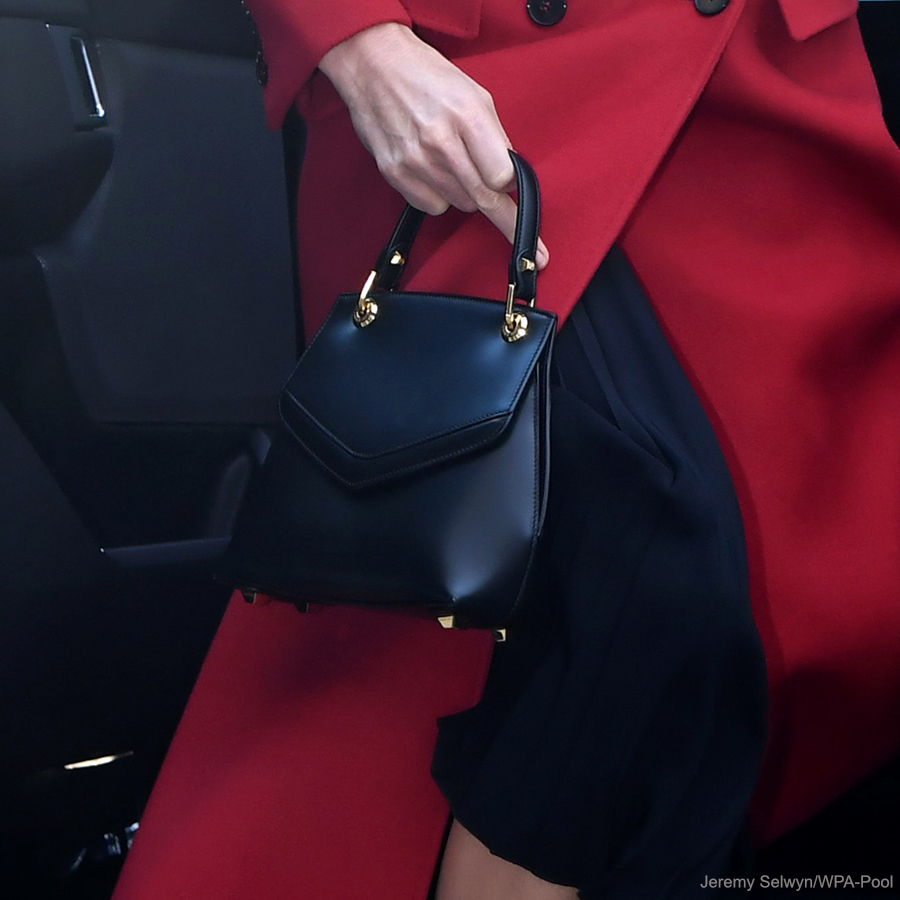 In an article about the bag, Vogue describe it as "sleek" and "compact yet capacious".
The elegant design is perfect for a modern-day duchess, whose accessories always bear significance – be it a diplomatic nod or an ode to her family's heritage.

Alice Newbold for Vogue
Grace Han is a relatively new brand, based in Knightsbridge, London. The company only launched in February 2019. The eponymous founder and designer grew up in Taiwan but has spent most of her life in London, where her parents met as students.
Grace Han is a luxury accessories and leather goods brand, defined by its focus on exceptional craftsmanship, offering the perfect balance of timeless style, uncompromising quality and purposeful design.

Grace Han
On to Kate's shoes now. We saw a return of the Gianvito Rossi Piper 85 pumps. I learned from a wonderful Twitter account called 'British Royal Fashion Data' that this is the 11th time Kate has worn the black suede pumps to a public engagement.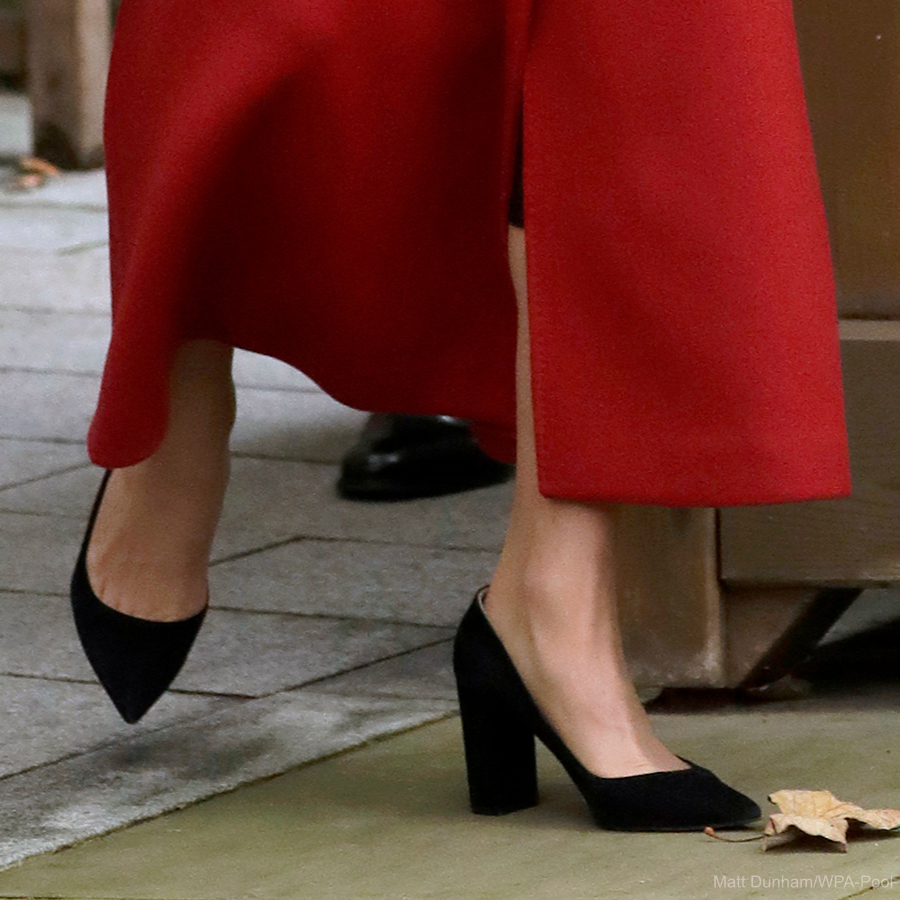 Kate first debuted the Italian-made shoe last year. They feature an 85mm block heel and a pointed toe. The shoe comes in black and taupe at Net-A-Porter.com where they retail for £490 GBP / $695 USD.
If you told me a year ago that I'd be blogging about Kate wearing a face mask, I probably wouldn't have believed you. But here we are! Regular followers will know the Duchess has been wearing cotton face masks from Amaia Kids in a range of different Liberty London fabrics. The mask she wore to the Hold Still exhibition is the Yellow Pepper design.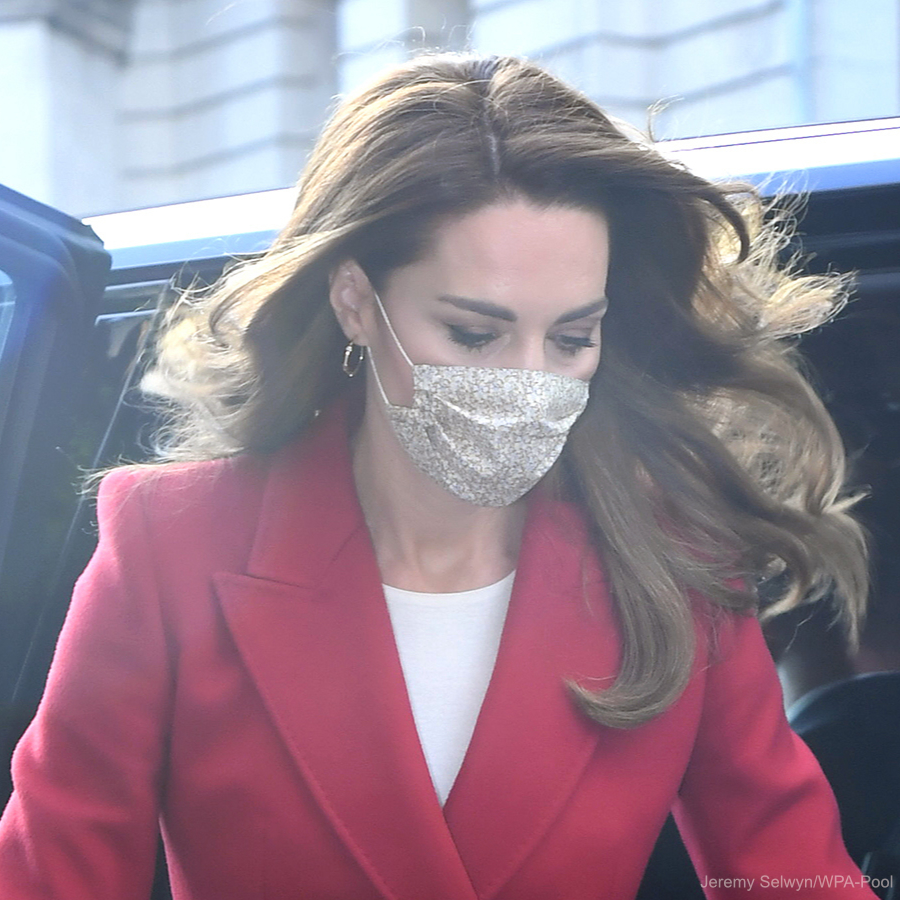 The mask is constructed from two layers of 100% cotton. There's 50gr TNT filter in the middle and an adjustable nose wire to create a closer fit. Each mask costs £15.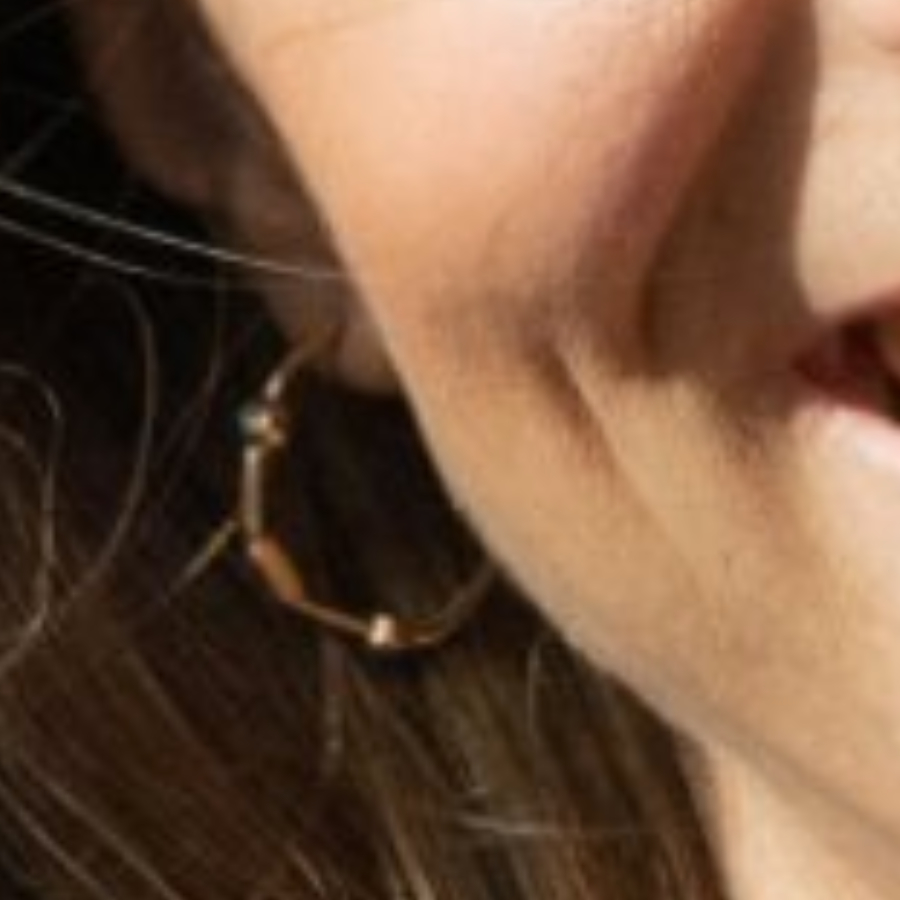 Inspired by nature, history, travel & romance, Daniella's captivating designs are classic and timeless and designed to be loved and worn everyday.

Danielle Draper
Your thoughts:
What's your take on Kate's outfit during this engagement?
I always love Kate in an eye-catching colour, and this bold red did not disappoint. The shade invoked Royal Mail postboxes and the famous London double-decker bus, perfect for a few hours in the capital city.
I know some royal style watchers did not like the length of the McQueen coat though. Let me know your thoughts in the comments section below!