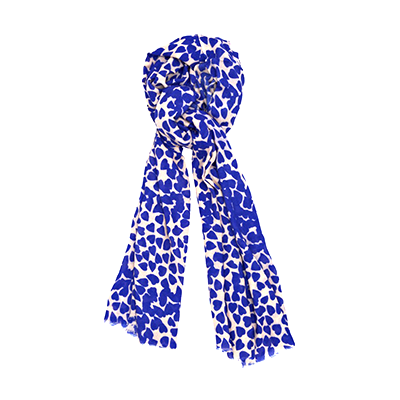 In September 2015, the Duchess of Cambridge attended the opening ceremony for the Rugby World Cup. She carried a new accessory with her to the event – a blue heart print scarf by Beulah London.
Many royal fans recognised the piece straight away – Kate's sister Pippa Middleton also owns the scarf, as do a number of celebrities including Kim Murray, Katherine Jenkins, Princess Eugenie, and Jessica Alba.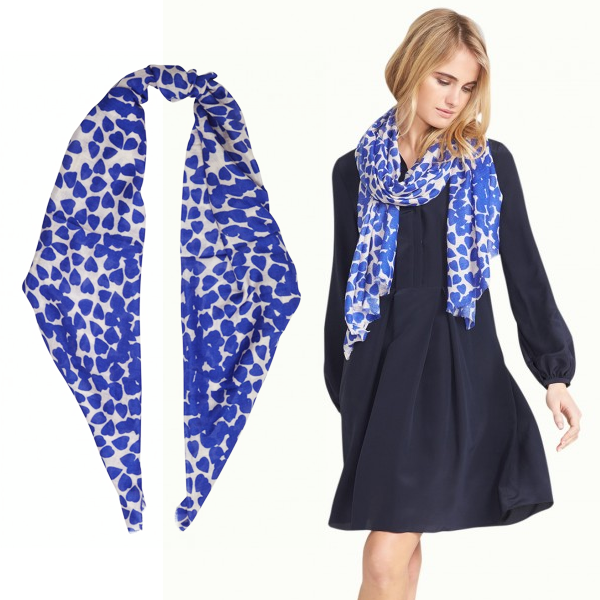 About the scarf:
The Shibani scarf features a blue heart print design. It is made from 45% silk and 55% wool. It costs £85 and 10% of profits from sales of the scarf go to the United Nations Blue Heart campaign (see below).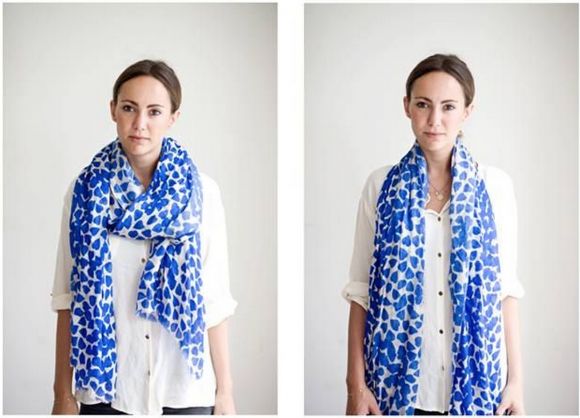 For an extra £20, you can have the scarf personalised with a personal message to "create a beautiful wardrobe piece that will be cherished forever."


Beulah London describe the scarf as follows:
"The shibani scarf is a clever way to work our recognisable print into your wardrobe. An instant outfit transformer, wear this vibrant piece against a monochrome look or create a stylish clash and team it with a patterned sweater."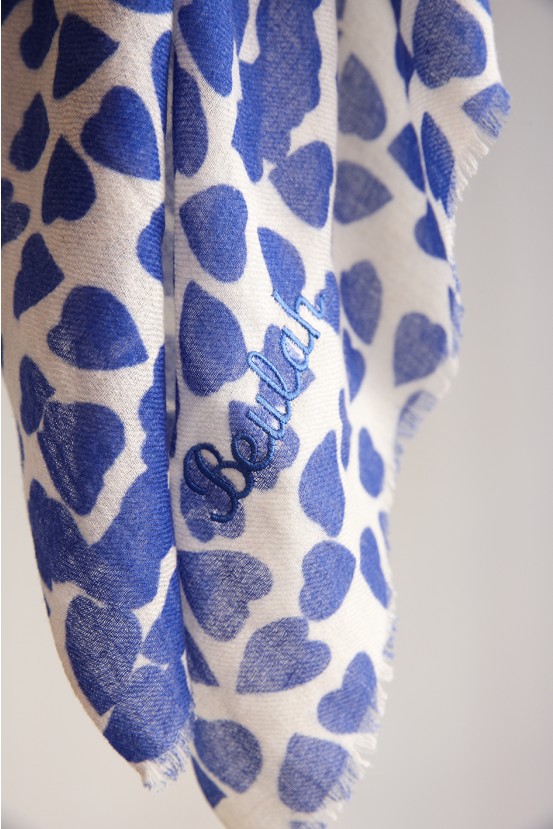 Just a quick tidbit – the scarf was previously available in a number of other colours too, including red, pink, purple and navy blue and yellow.




I am lucky enough to own the scarf in this gorgeous pinky purple and blue colourway too.  It is very luxurious – I really love it.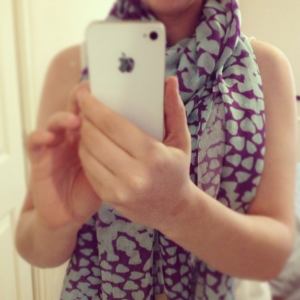 In support of a good cause:
Beulah donate 10% of their sales from the Shibani heart print scarf to the United Nations Blue Heart Campaign, which aims to raise awareness of human trafficking, helps to raise funds for its survivors to help them start new lives away from the pain and abuse and inspires those with decision-making power to effect change.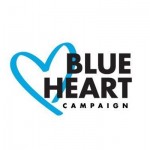 If you love the vibrant print and wish to support the Blue Heart Campaign, there are a number of other pieces available for purchase on Beulah's website. There's the Heart Canvas "Bag for Love" (£30) and the Shibani Shawl (£120).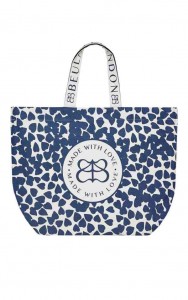 About Beulah London
Natasha Rufus Isaacs and Lavinia Brennan founded this luxury brand in 2010. If you recognise the former name, it's because Lady Natasha is an old friend of Kate's – she is married to Kate's former boyfriend Rupert Finch. Her father is the Marquess of Reading and she's also known Prince William since she was a little girl.
The British brand specialise in "effortlessly elegant" occasion wear and day-to-evening wear for "chic, cosmopolitan and spirited women." Beulah's fashion label has an ethical focus. The company aims to to provide a sustainable livelihood for those who have come out of sex trafficking.  Every purchase you make from Beulah London "helps to break the chains of poverty in some of the world's most marginalised communities."
Kate wearing Beulah London
The Duchess frequently wears Beulah London, she owns a number of pieces by the brand.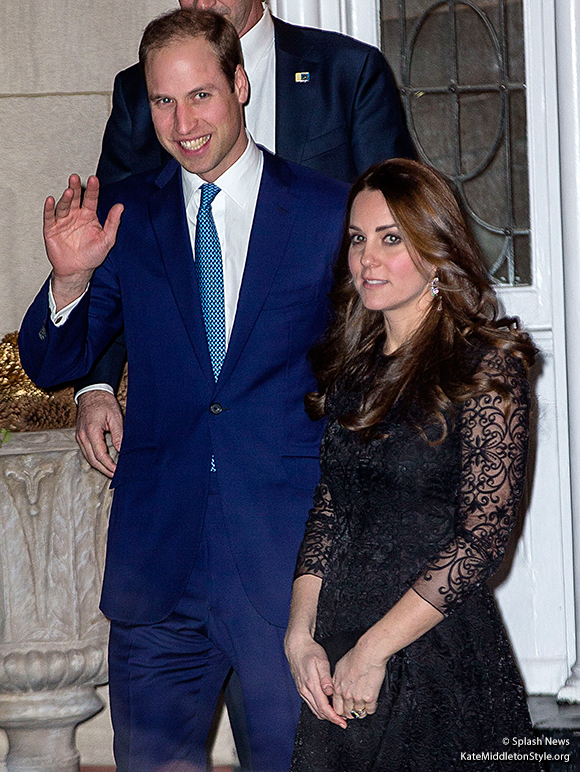 She famously wore the company's Sabitri silk dress during a visit to a Malaysian mosque in 2012, during the Jubilee tour.  She wore the company's "Blossom" dress to a friend's wedding in June 2012.  Prior to that, she wore the "Sarai" dress to a gala fundraiser in 2011.  In addition, Kate flew the British fashion flag by wearing the dress during an official visit to New York City in December 2014.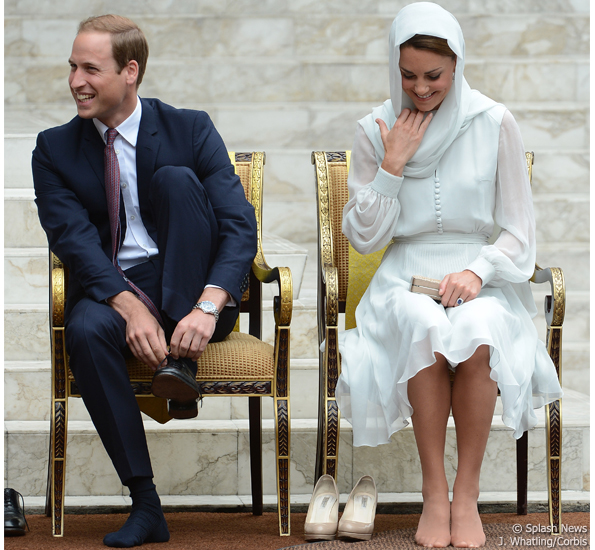 The Duchess also owns the company's Eden scarf and their heart print sweater.
See Also:  Kate's Canadian Maple Leaf Tartan Scarf by York Scarves