On the 5th of January 2020, the Duchess of Cambridge (Kate Middleton) wore the Roksanda Denton coat to a church service on the Sandringham Estate.  It was the first time we'd seen the Duchess in the orange-brown coat from the London-based designer's 2016 collection.
About the coat:
Roksanda's Denton coat features lightly padded shoulders, a double-breasted front and slit pockets.  It's lined with silk and finished with copper-coloured embellishments.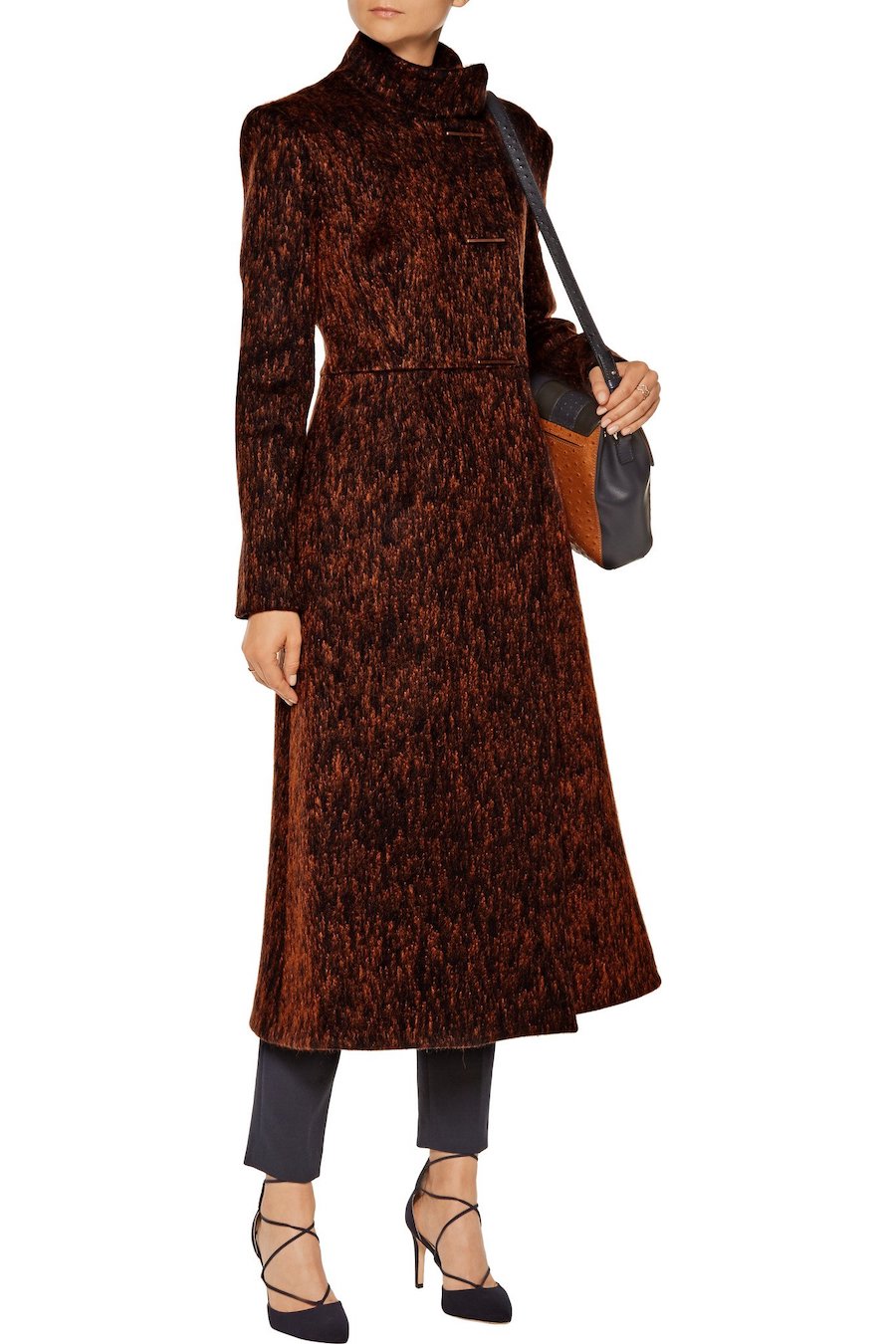 It's made from a non-stretch mid-weight wool-blend fabric with flecks of orange, brown and midnight blue.
Crafted with flair, couture-like details and a contemporary attitude, [Roksanda's] creations are guaranteed to make a lasting impression. 

The Outnet