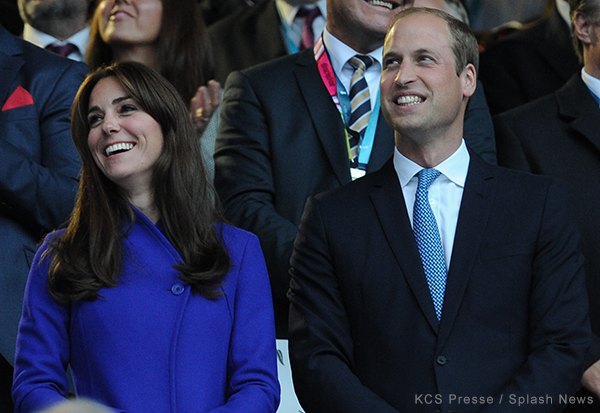 This evening, Kate attended the opening ceremony of the Rugby World Cup. She joined Husband Prince William and brother-in-law Prince Harry at the stadium in Twickenham, London.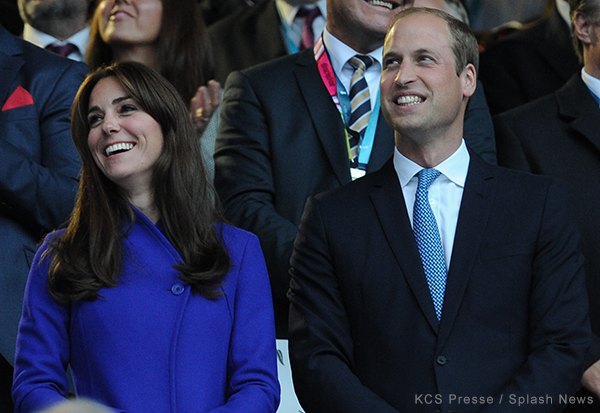 The opening ceremony kicked off the six-week Rugby World Cup – it's understood that William and Kate will attend several matches and events during the tournament.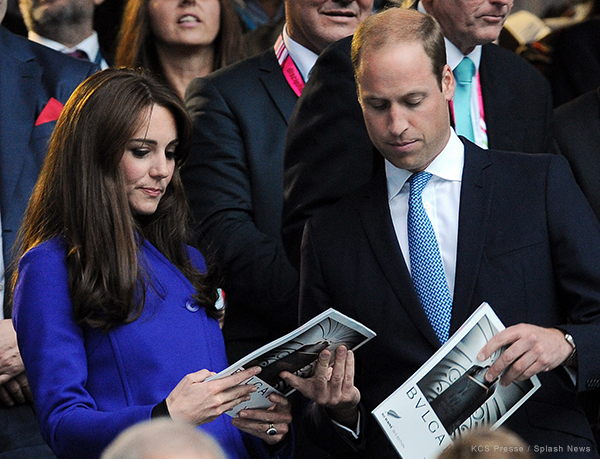 Prince Harry, who is honorary president of England Rugby 2015, stared in an introductory film shown at the start of the ceremony; he played a gardener alongside Jonny Wilkinson (watch below).  He also gave a speech, which you can watch in full by clicking here.
After the opening ceremony, the trio watched first match played between the hosting nation England and Fiji.
Kate's outfit:
Kate wore a cobalt blue coat by premium high street brand Reiss.   The coat's style name is Emile.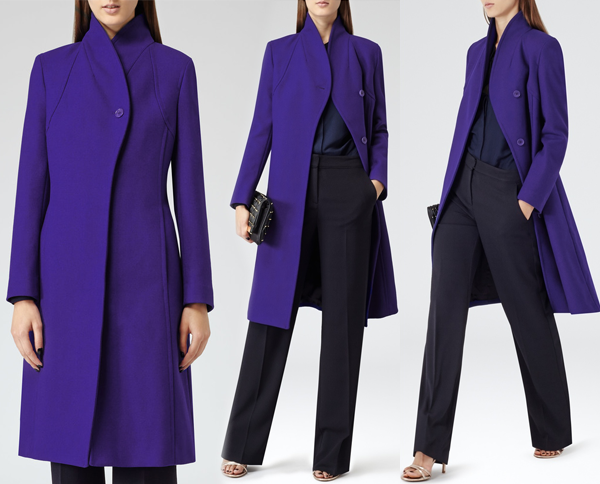 The coat is described as "sharply tailored" and "streamlined" –
"[The] Emile coat will take you through the new season in style. Featuring a bold, stand-up collar, a single button fastening and two front pockets, this sharply-cut staple is neatly panelled to flatter your figure."
In addition to the blue colour worn by Kate, the Emile coat was available in pale pink and burgundy. The coat originally cost £325 ($525 in the USA) before it went on sale for £195 ($370 USA).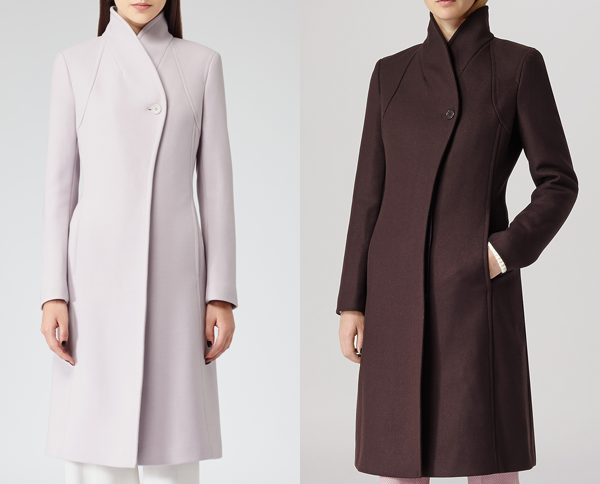 The Duchess carried a coordinating scarf from Beluah London.
It's the £85 Shibani in blue heart print and is made from a silk and wool mix.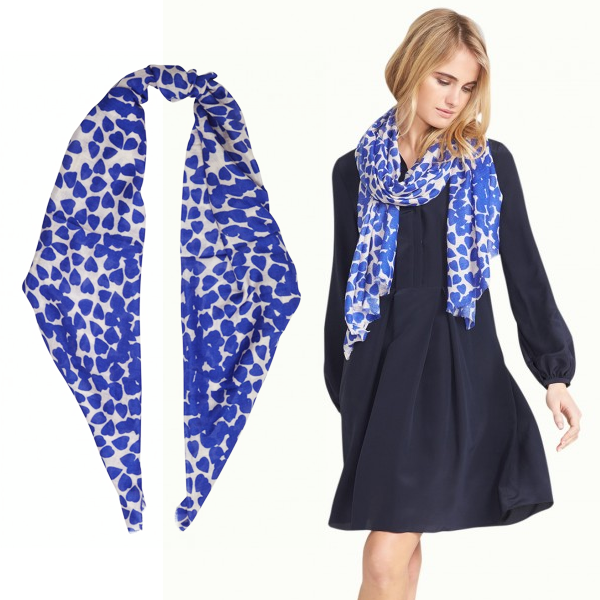 Those who're familiar with Kate's sister Pippa Middleton will recognise this piece, as she owns it too. Beulah donate 10% of sales from the heart print scarf to the United Nations Blue Heart Campaign.
"The 'Blue Heart Campaign' raises awareness of the problem of human trafficking and inspires those with decision-making power to effect change."
We can see from full length photos that the Duchess wore her Stuart Weitzman "power" pumps in black suede.  Stuart Weitzman no longer sell the power pumps, though Nordstrom currently stock them in black and nude patent.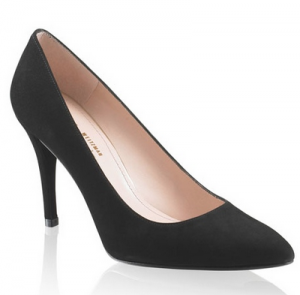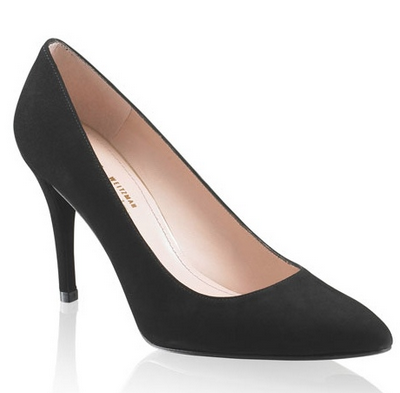 Kate carried her Stuart Weitzman "Raz" clutch bag. In the UK, this is known as the "Muse" bag.
The Duchess owns the "Raz/Muse" clutch bag in several different colours. Below, we show Kate carrying the nude/snakeskin printed version during the Canada tour in 2011 (left) and a stock photo of the bag in blue suede.


Kate added a bit of bling to her outfit with these sparkling white gold and diamond earrings by Mappin & Webb – they're the "Empress" earrings.  These earrings currently cost £1,250 (approximately $1944 USD).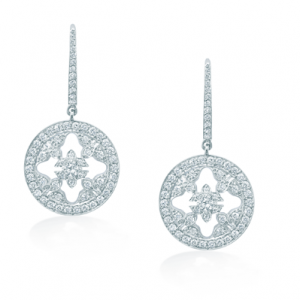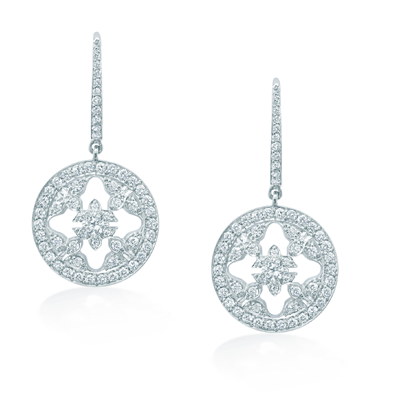 Check back for further updates and photos later!