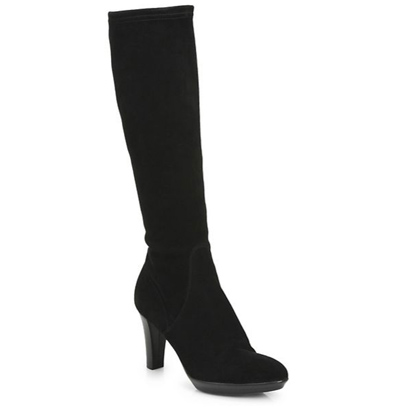 The Duchess of Cambridge (Kate Middleton) has worn her Aquatalia Rhumba boots frequently over the last couple of years.  We've seen her wear the black suede boots to a number of times to public engagements since 2011.  Pictured below, Kate wearing the Aquatalia Rhumba boots to an engagement with the Centrepoint charity in December 2011: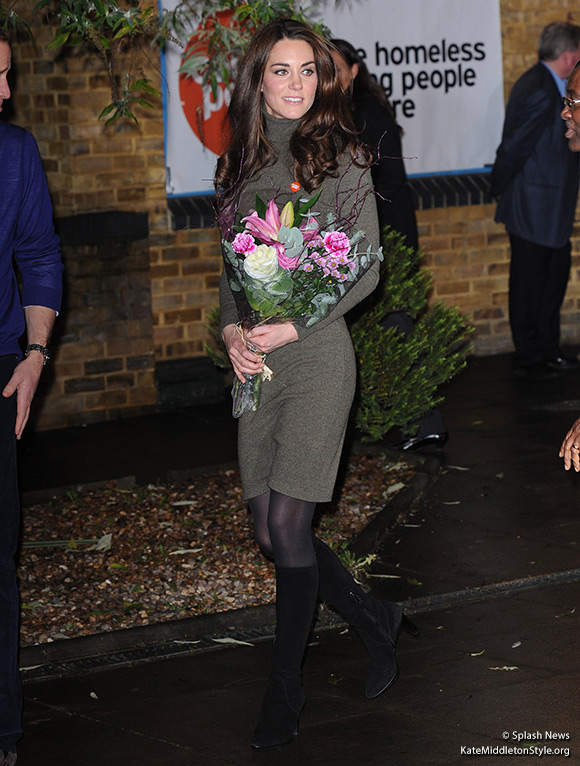 About The Aquatalia Rhumba Boots:
The Aquatalia Rhumba boots were made in Italy from a weatherproof stretch suede fabric.   They featured a 3½" heel, a ¾" platform, a slip-resistant rubber sole and soft microfiber lining.
Where to buy Kate's Aquatalia Rhumba boots:
Aquatalia has restocked and relaunched the Rhumba boots on a frequent basis since 2011.  Here's where you can still buy the near-identical "Rumbah" style, launched in 2016: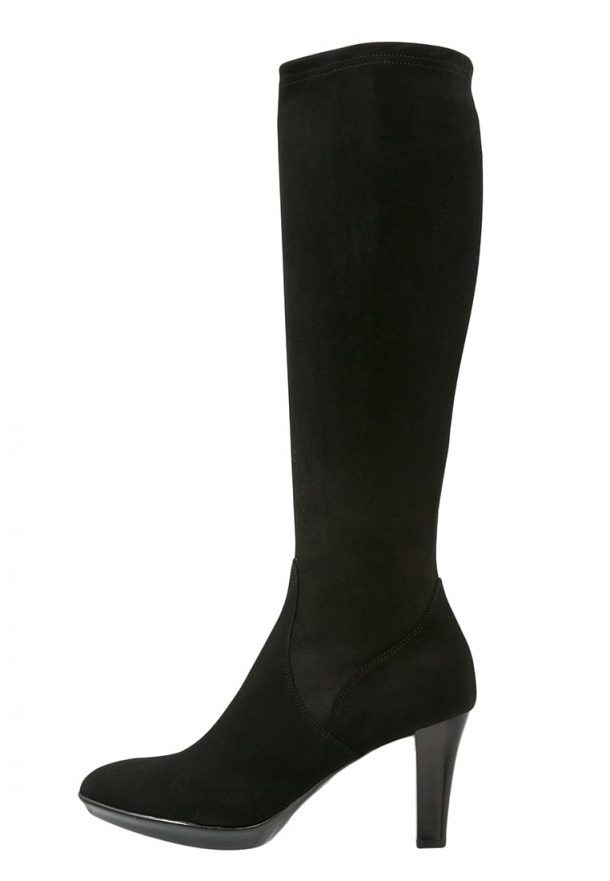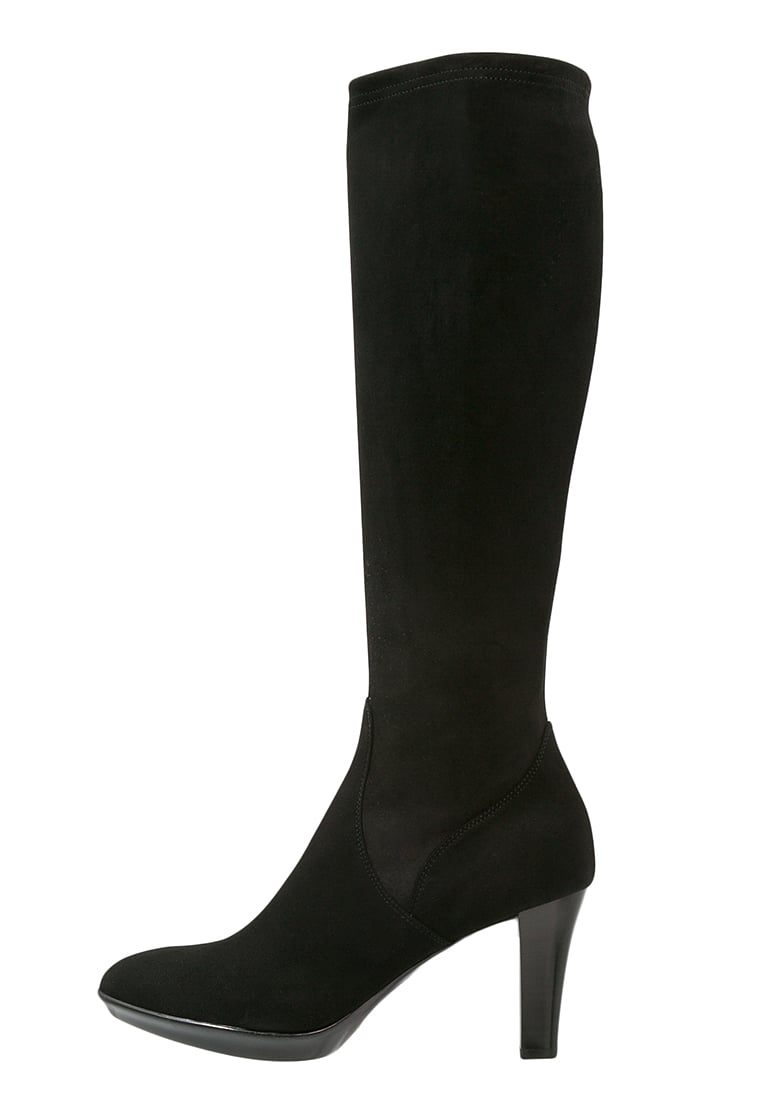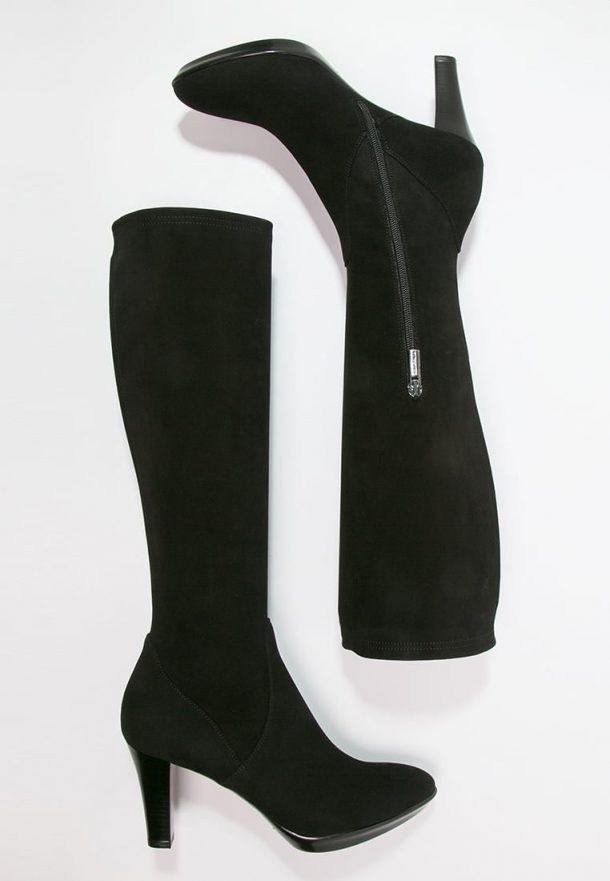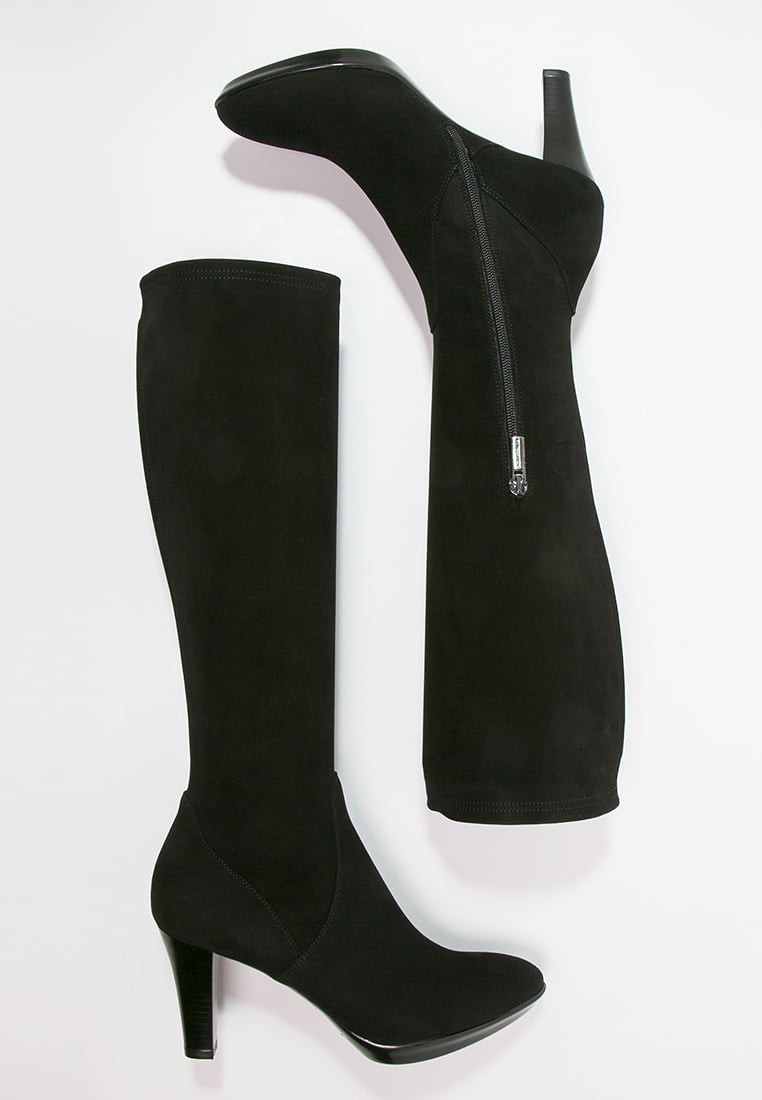 For 2017, Aquatalia has relaunched the boots with the style name  "Roselyn".  They now come with a 3.3″ inch stacked heel (the previous boots had a 3.5" heel that tapered slightly).  Here's what the Roselyn boots look like for comparison: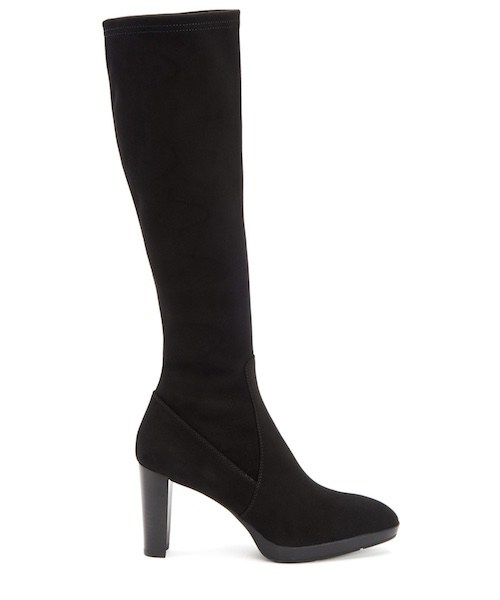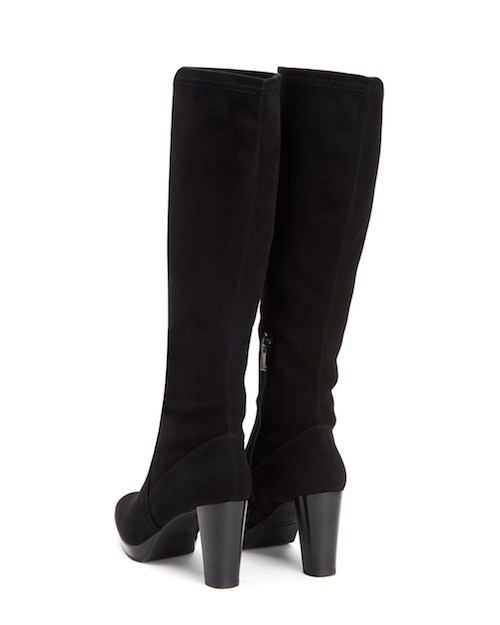 They're available at:
Hi & Dry from Russell and Bromley:
The Duchess is believed to have purchased her Aquatalia boots from Russell and Bromley in London.  They've renamed them from "Rhumba" to "Hi And Dry."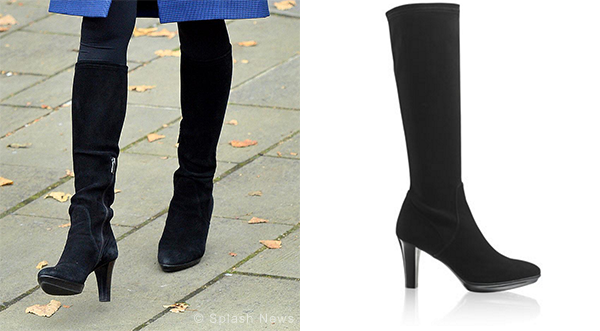 Aquatalia Rhumba Review:
One of our readers, Bobbi Jo bought the Aquatalia Rhumba boots, after we posted about them on our Facebook page.  Later, she left a comment and told us that she is "obsessed" with them now.  She said: 
"[I] love the boots! I've worn them the past two days and they've been very comfortable. I walk a lot at work and we get a ton of snow here. The suede does great with water.  I'm usually a size 7.5 and I need a 7 with Aquatalia. But, that didn't affect me this time because I had ordered the Aquatalia Rae booties before, as a close replacement for the Royal booties. I would definitely recommend their boots and booties".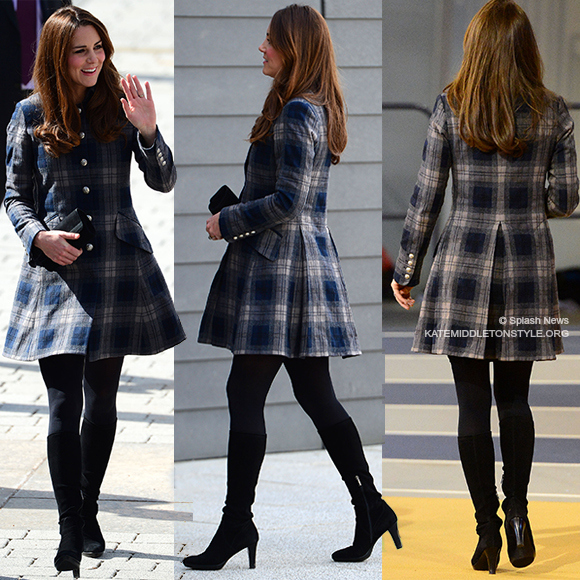 Kate Middleton wearing Aquatalia boots:
The Duchess has worn several pairs of boots from Aquatalia in addition to the Rhumba, including the New Dry style (pictured below) and the Rouge/Royal style.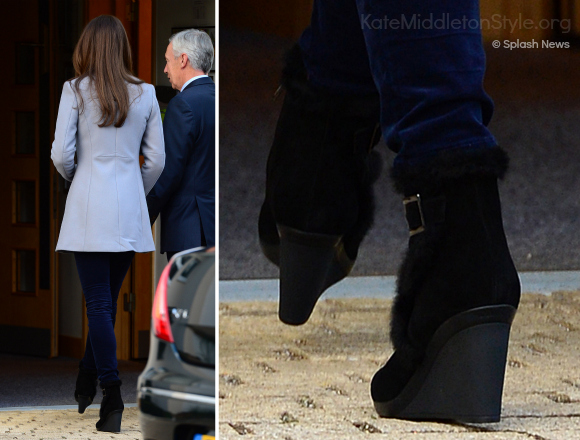 To view more of Kate Middleton's boots click here.  You can also browse the shoe section of our site to see more of her footwear.