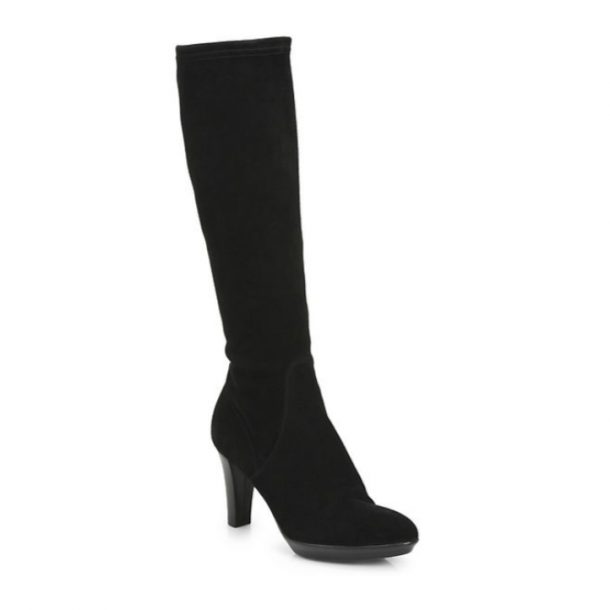 Kate Middleton owns the Aquatalia Rhumba Boots in black suede.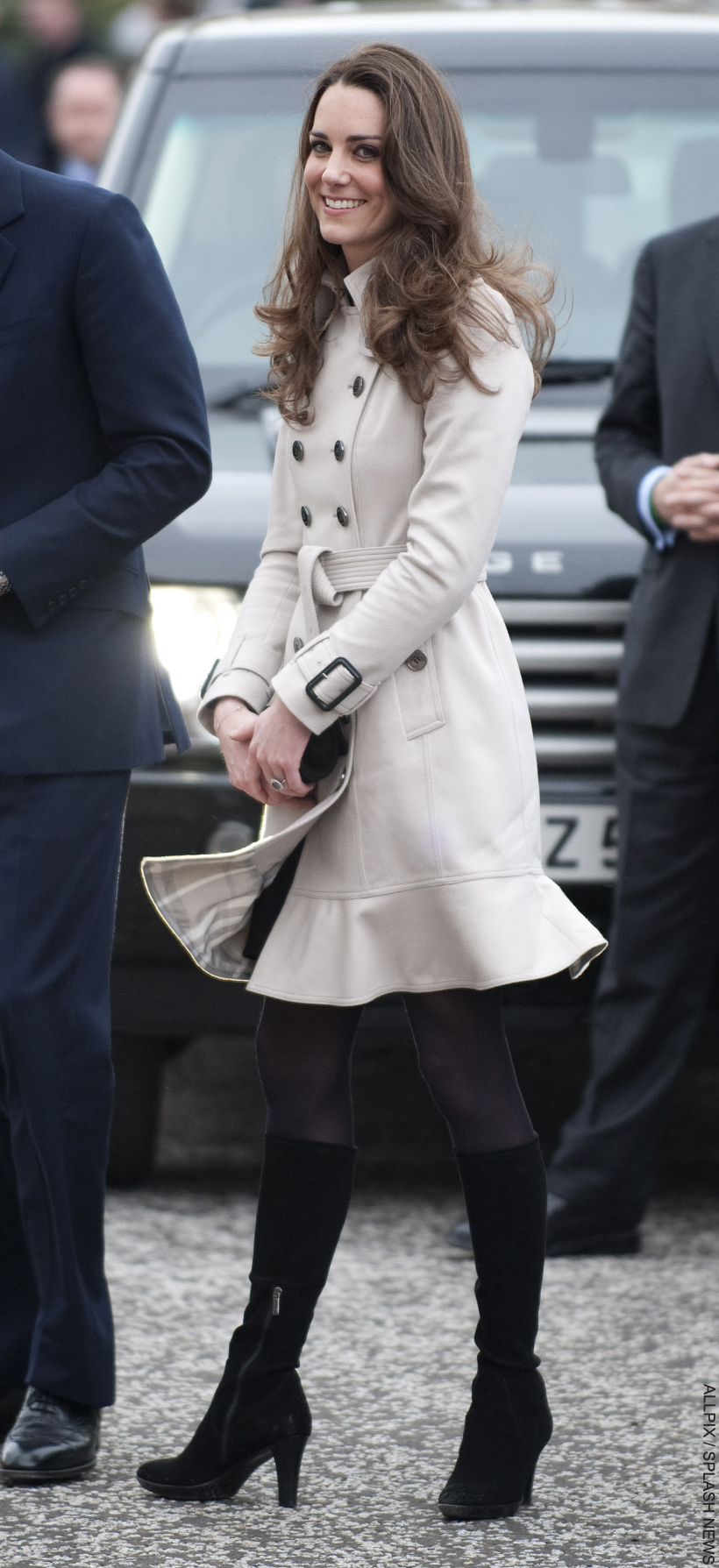 She's worn them since at least 2011 and has been photographed wearing the boots on 20 different occasions—to a mixture of public engagements and private church visits on the Sandringham Estate.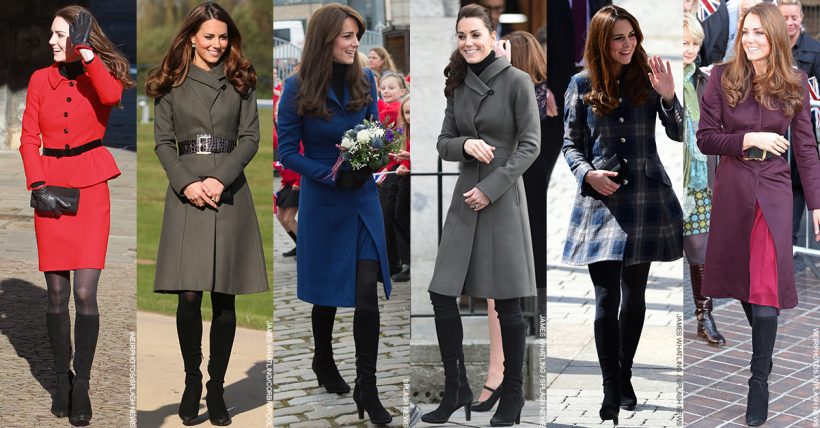 We last saw her wear the tall boots in May 2019 during a visit to Wales.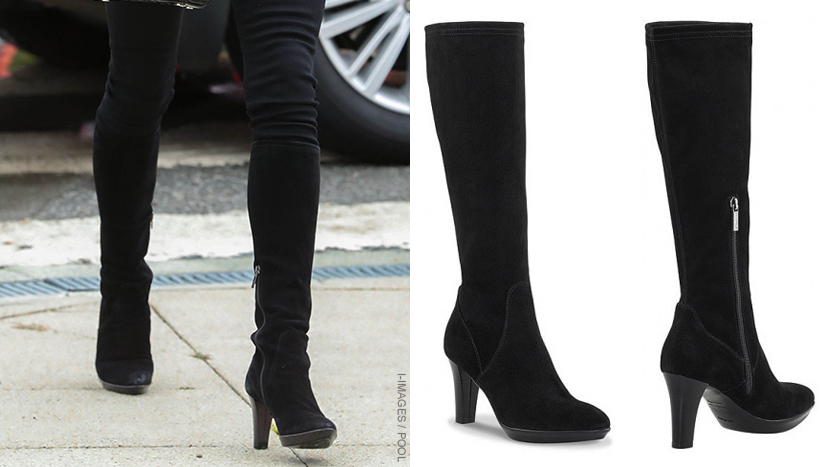 Buying Kate's boots:
Want to buy Kate's Aquatalia Rhumba boots? You're in luck, you can still get them—though, they've been updated with a modernised, sleek silhouette.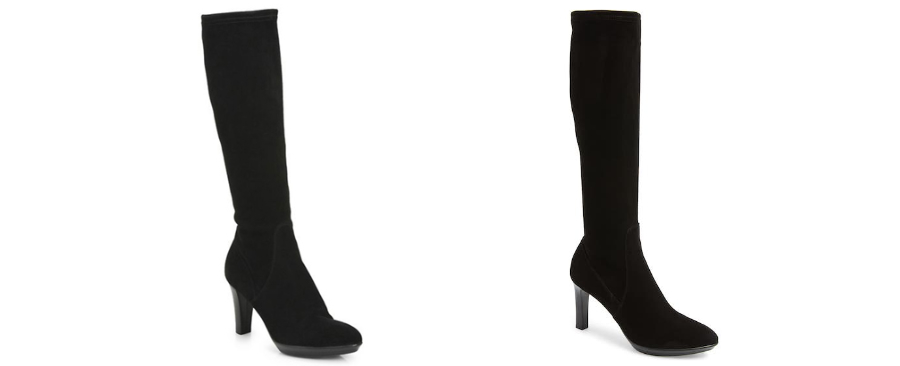 Above: the old boot on the left, the new on the right. The new version features a slimmer heel and thinner platform for a more elegant look.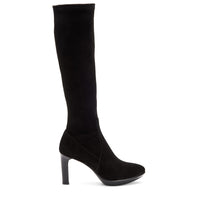 Aquatalia Rhumba Boots, Black Suede
Love Kate's elegant heeled boots? Copy the Princess's style:
The Italian-made boots are crafted from weatherproof stretch suede.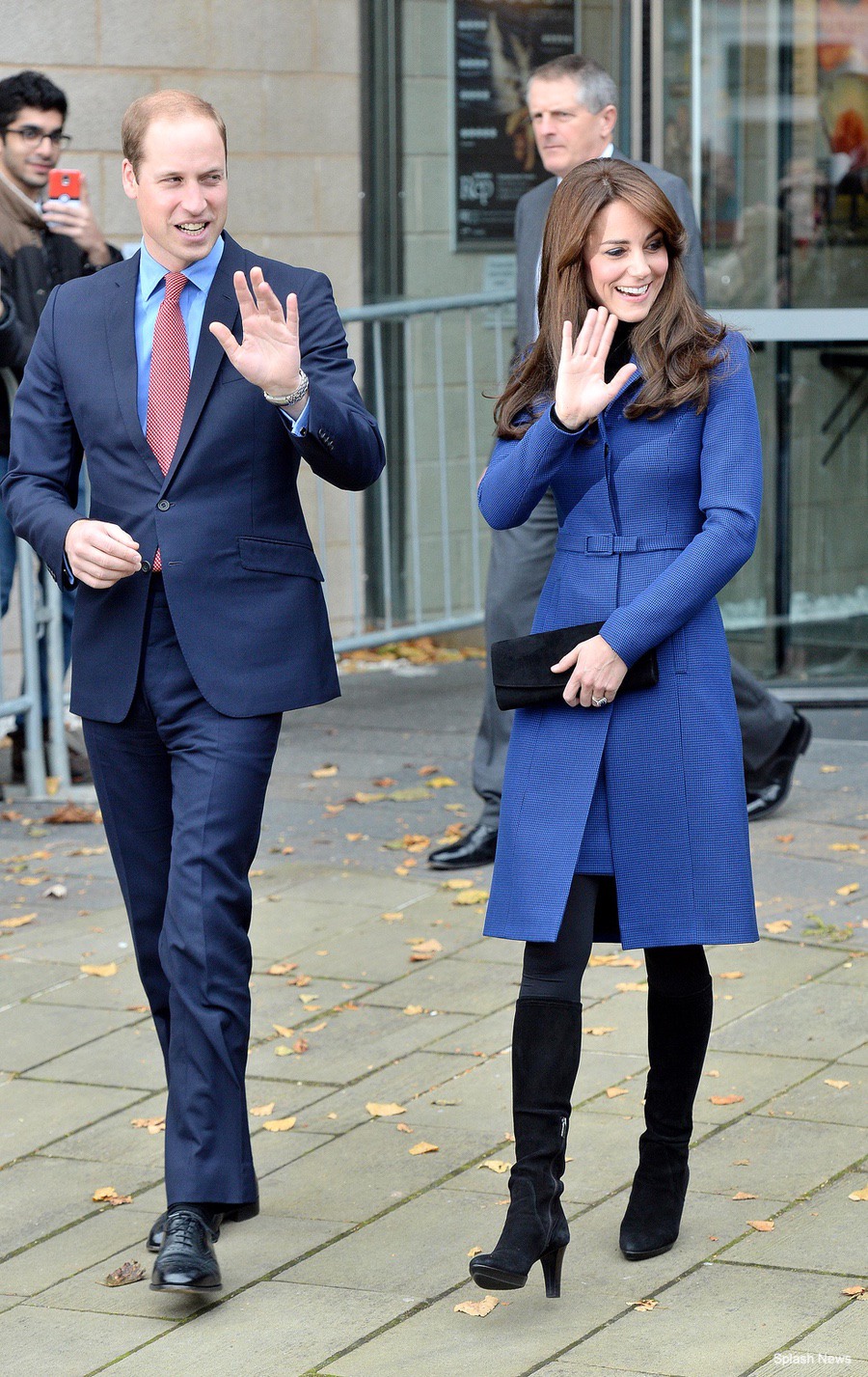 Aquatalia Rhumba Boots Review:
Aquatalia kindly sent me a pair of Rhumba boots to try. Their rep didn't ask for a review or even request that I share the boots on social media or my blog. But naturally, I wanted to.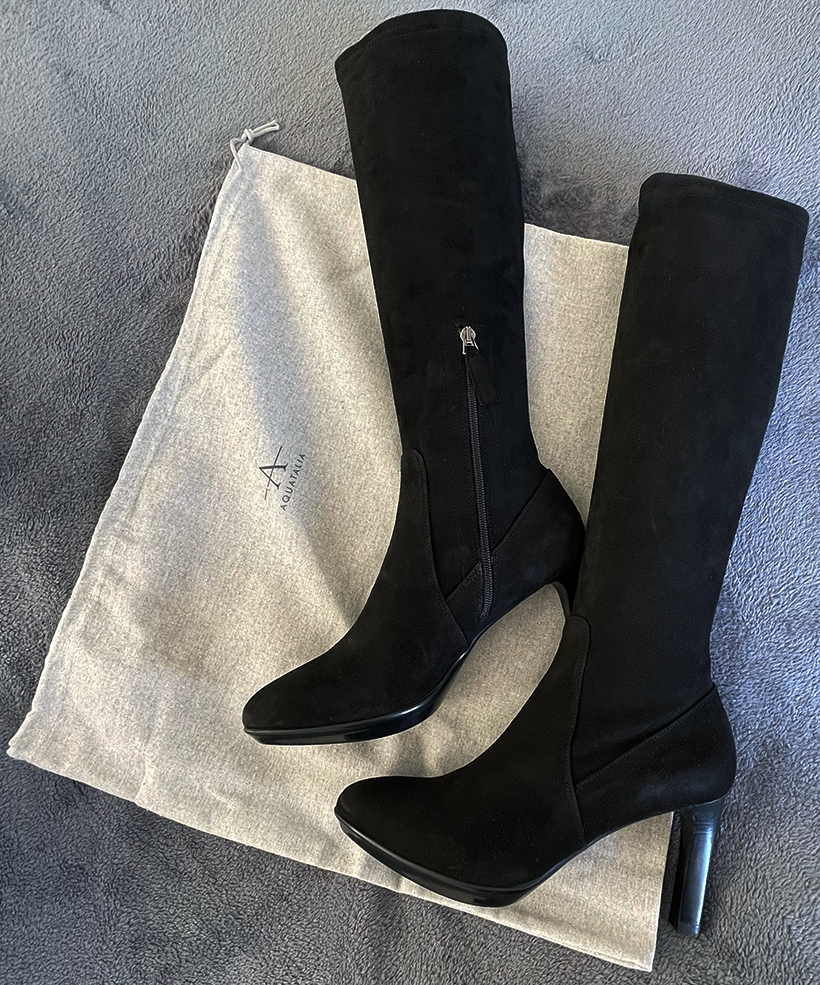 I was SO excited waiting for the boots to arrive. I snatched them from the postman's hands, ripped open the packaging and immediately put them on my feet.
I ordered my usual size and they fit like a glove. I like the towering heel, but it's not very functional for running after a toddler on a daily basis (what I spend most my days doing). So, I'm saving the boots for a couple of special events on the horizon—a work conference and a couple of family functions. I'm also hoping to wear them over the festive season. I plan to 'repliKate' for those events!
I'd say my calves are on the larger side but I could still pull the Rhumba boots up and although the fit is snug, I think the suede has plenty of stretch so this isn't an issue.
I love channeling my inner Princess when I put the boots on! (Honestly, wearing beautiful items that Kate owns makes me feel like I'm royalty too!).
I've yet to wear the boots for more than ten minutes, but one of my readers, Bobbi Jo wears her Rhumba boots all the time. She left a comment on my Facebook page saying she is "obsessed" with the boots.  She wrote: 
"[I] love the boots! I've worn them the past two days and they've been very comfortable. I walk a lot at work and we get a ton of snow here. The suede does great with water … I would definitely recommend their boots and booties".
Does Kate Middleton wear any other boots from Aquatalia?
Yes! We know Princess Kate owns at least five pairs of Aquatalia boots (including the Rhumba style.)
She owns the Neptune style in black, the Fallon style in black and the Rouge/Royal style in brown.
Hi & Dry boots from Russell and Bromley:
The Duchess is believed to have purchased her Aquatalia boots from Russell and Bromley in London. They renamed the boot from 'Rhumba' to 'Hi And Dry.' (This explains why you may hear the boots called 'Hi and Dry' and not 'Rhumba' on other blogs, in the media etc.)
---
To view more of Kate Middleton's boots click here. You can also browse the shoe section of our site to see more of her footwear.