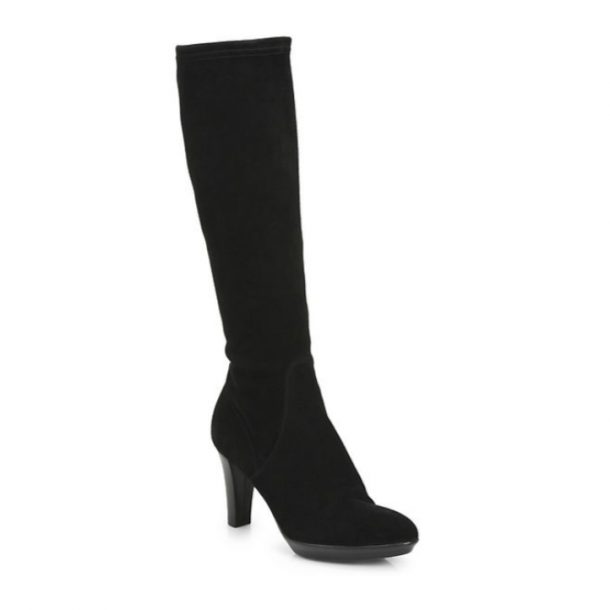 The Duchess of Cambridge (Kate Middleton) wears her Aquatalia Rhumba boots frequently. We've spotted her wearing the black suede boots on a number of public engagements since 2011.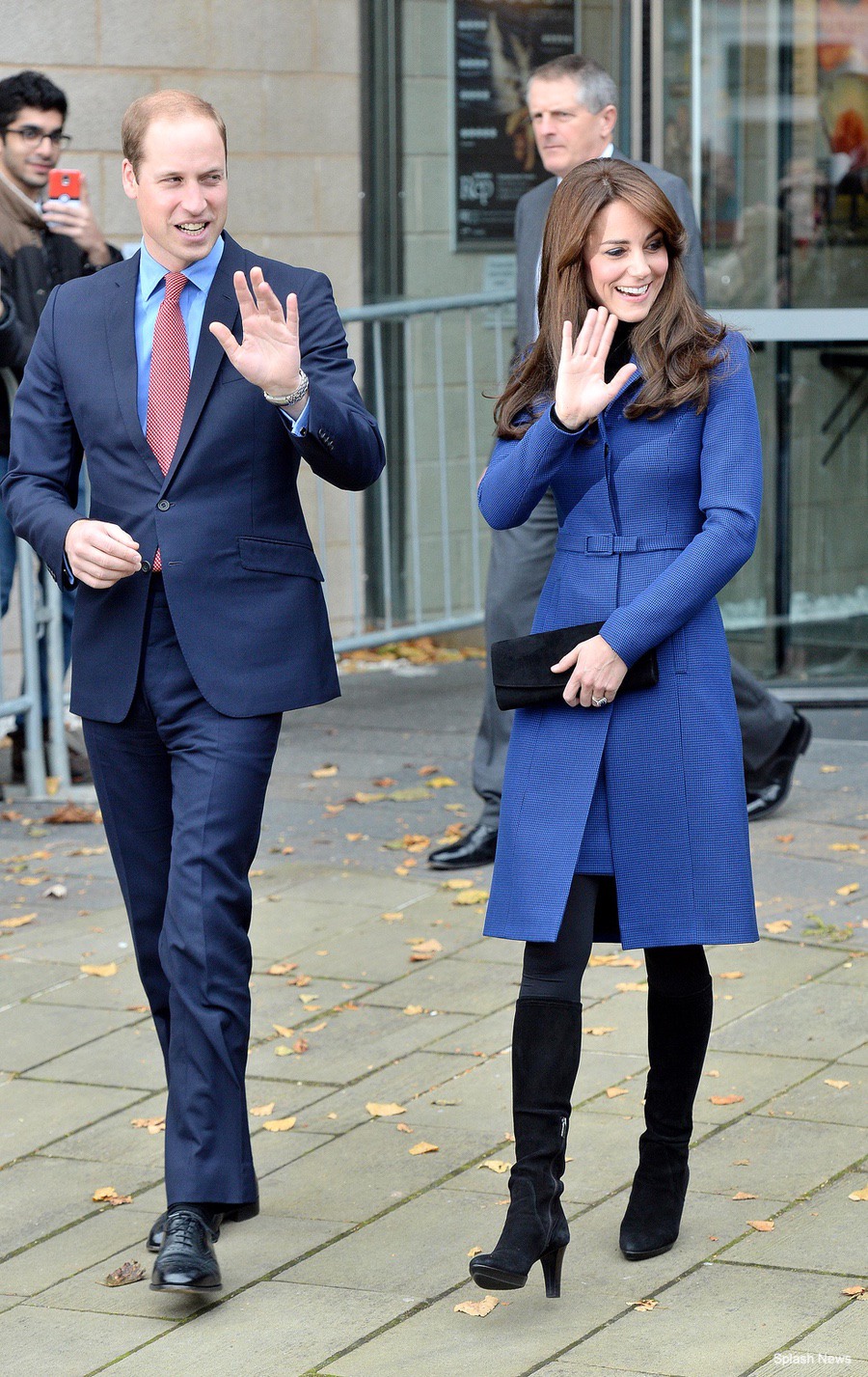 Pictured above, Kate wearing the Aquatalia Rhumba during a visit to Dundee, Scotland in 2015.
About The Aquatalia Rhumba Boots:
Kate's Aquatalia Rhumba boots are made in Italy from a weatherproof stretch suede fabric. They feature a 3½" heel, a ¾" platform, a slip-resistant rubber sole and soft microfiber lining.
Where to buy Kate's Aquatalia Rhumba boots:
Aquatalia has restocked and relaunched the Rhumba boots frequently since Kate first wore them in 2011. As of September 2019, you can buy an updated version of the boots called "Rhumba II".
As you can see below, the old and new style Rhumba boots look near identical. Aquatalia have just slimmed down the heel and platform for a more elegant, modern look. (Old on the left, new on the right).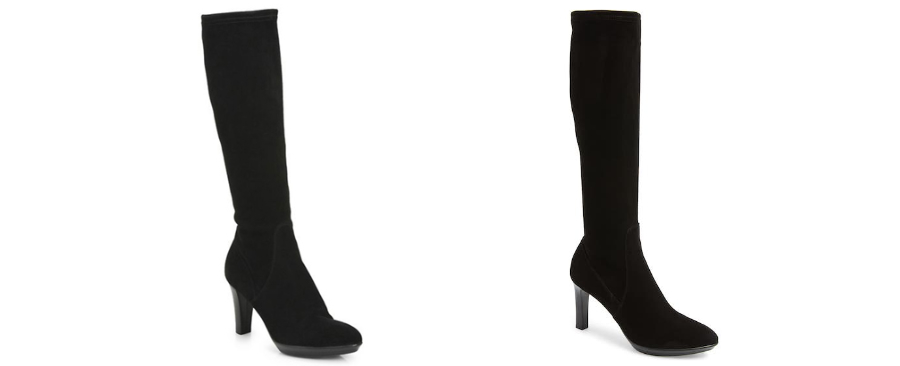 Find the Rhumba II at:
Hi & Dry boots from Russell and Bromley:
The Duchess is believed to have purchased her Aquatalia boots from Russell and Bromley in London. They've renamed the boot from 'Rhumba' to 'Hi And Dry.'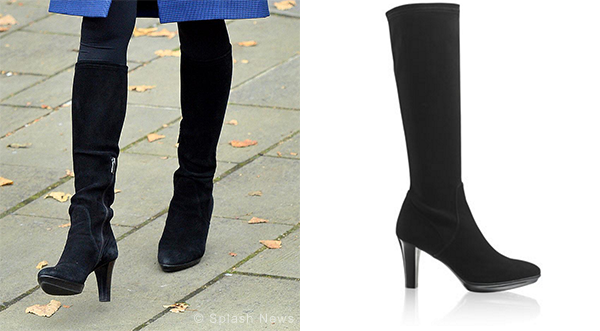 Aquatalia Rhumba Review:
One of our readers, Bobbi Jo bought the Aquatalia Rhumba boots, after we posted about them on our Facebook page. Later, she left a comment and told us that she is "obsessed" with them. She said:
"[I] love the boots! I've worn them the past two days and they've been very comfortable. I walk a lot at work and we get a ton of snow here. The suede does great with water … I would definitely recommend their boots and booties".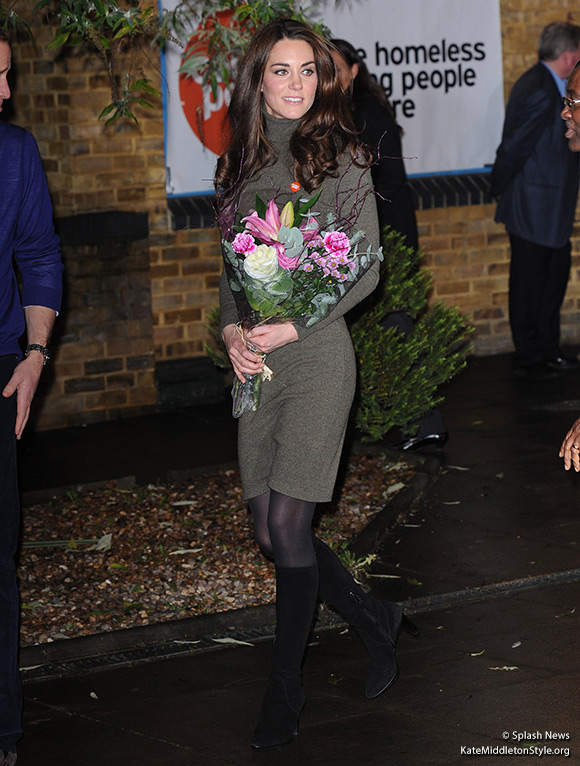 Kate Middleton wearing Aquatalia boots:
The Duchess has worn several pairs of boots from Aquatalia in addition to the Rhumba, including the New Dry style (pictured below) and the Rouge/Royal style.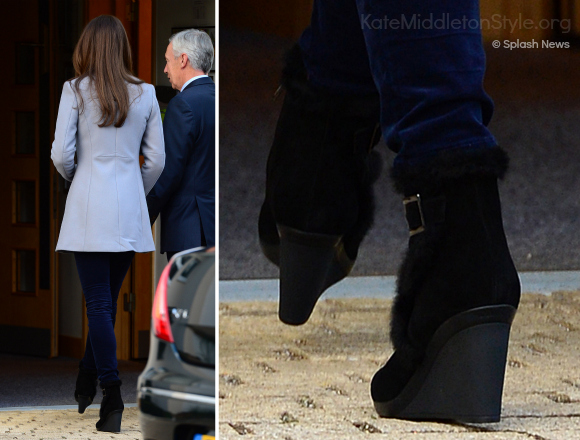 To view more of Kate Middleton's boots click here. You can also browse the shoe section of our site to see more of her footwear.