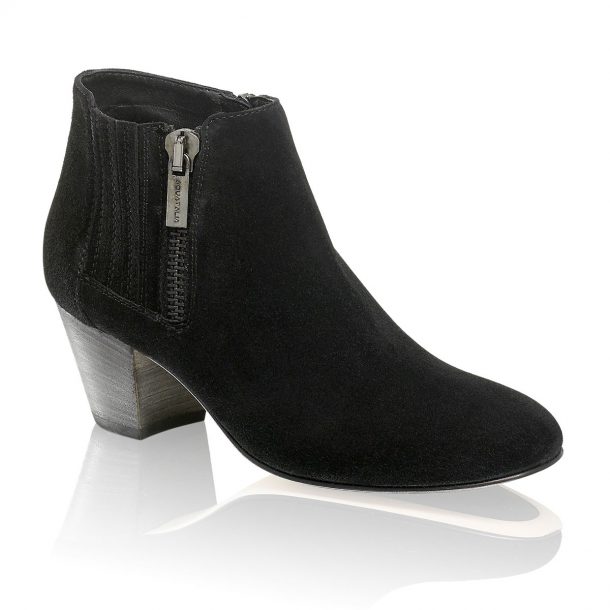 Kate Middleton owns the Aquatalia Fallon Chelsea Boots in Black Suede.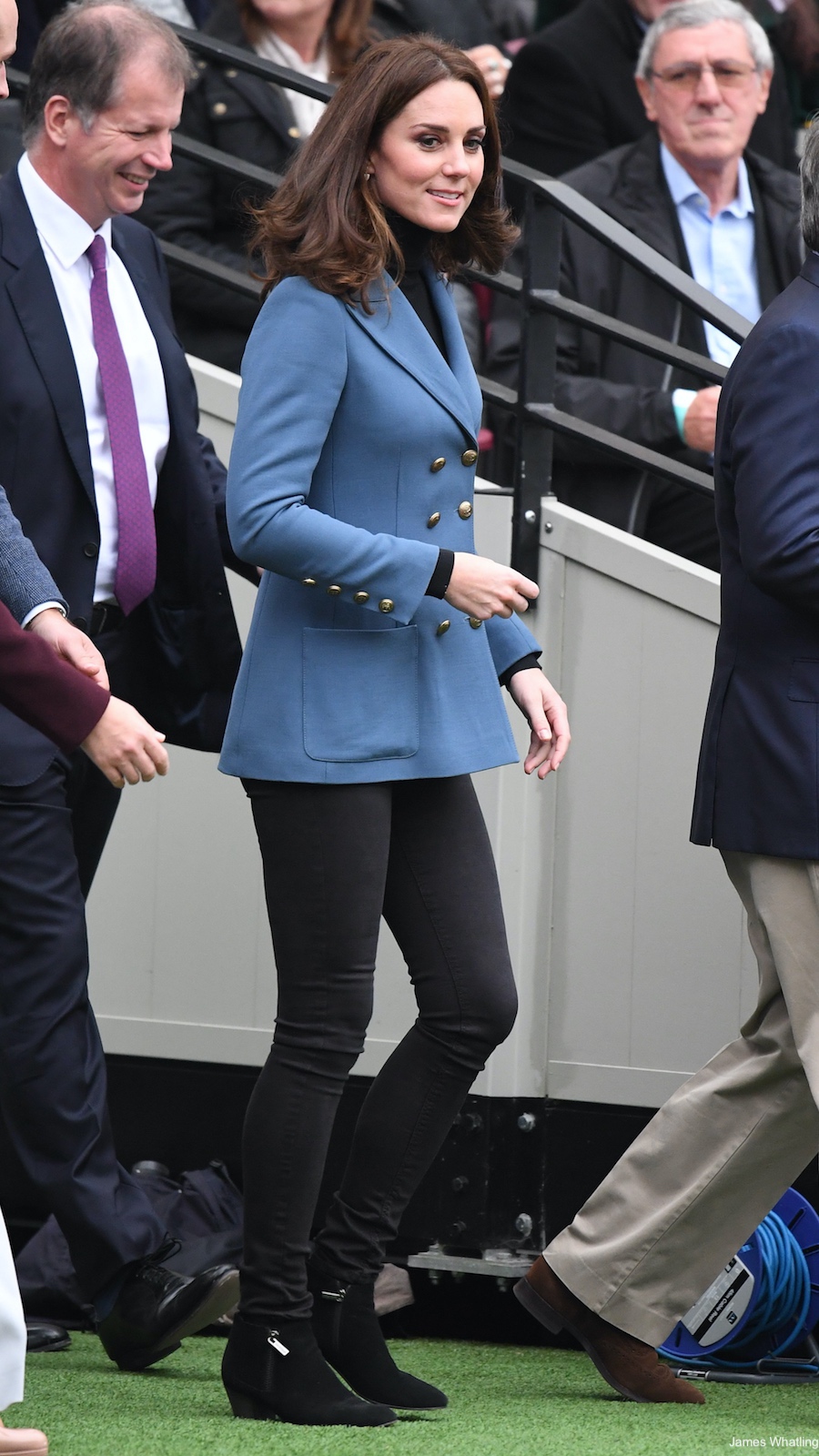 The Princess first debuted the Fallon style in 2017, at an event with sports coaching charity, Coach Core. (Pictured above).
Kate is partial to a Chelsea boot, the Duchess owns a couple of pairs and regularly wears them to her less formal public engagements, usually with skinny jeans and a smart blazer.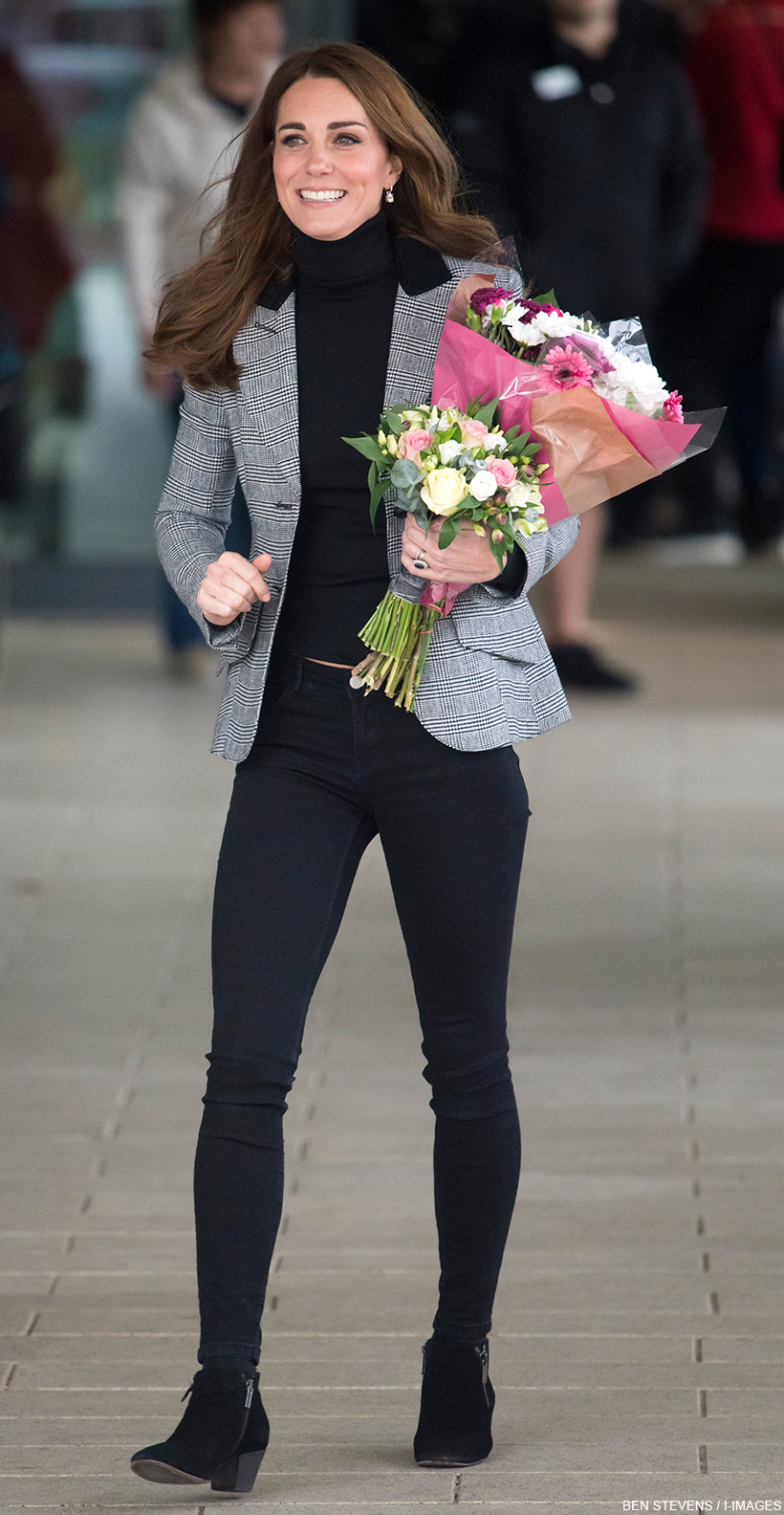 Kate wore the Fallon boots to a second public engagement in 2018, also with Coach Core, coincidentally. (Pictured above).  I suspect she'll wear the ankle boots again this winter.
About the Aquatalia Fallon Chelsea Boots:
The first thing you notice about Aquatalia's Fallon boot is the neat stacked block heel, which measures around two inches. The ankle boot is made from black leather suede and features an elastic panel and two zips.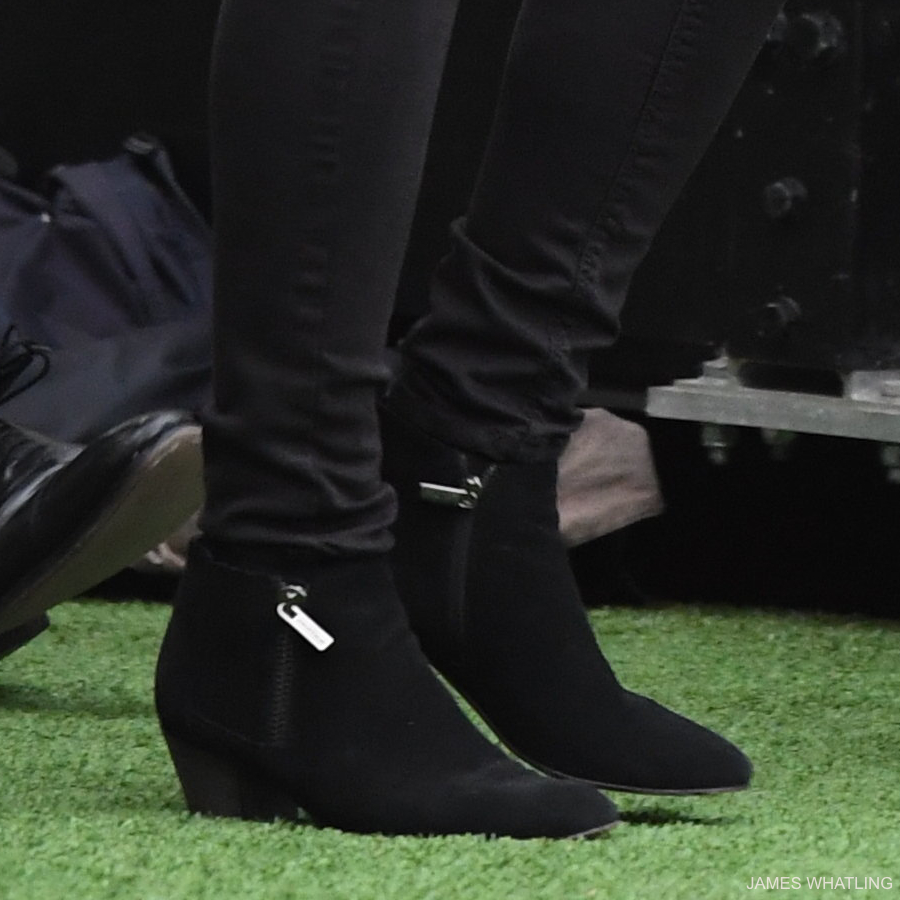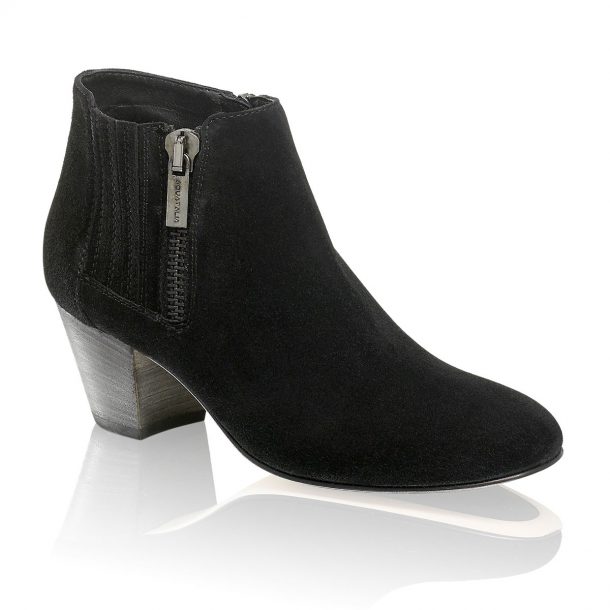 Can I still buy these boots?
Sadly, not. They're no longer available to buy.  
May we suggest an alternative?  Aquatalia have three pairs of boots listed on their website that you might like. 
The Faelynn style, which features a 1.5 inch stacked heel and is made from suede, like the Fallon.  The Geanna boot, which is described as a "timeless style" with "a bit of edge" and finally, the Carisa, a classic everyday boot, which Aquatalia describe as "elevated style for all occasions."  
Does Kate Middleton wear any other boots from Aquatalia?
Yes, she does. The Duchess owns at least six other pairs (the last time I counted!) She has the Rouge/Royal style in both black and brown, the Neptune style in black and the Fab-Dry style in black. And we must not forget the famous Rhumba boots! Kate has owned these tall boots for the best part of a decade now. She sported them to three public engagements in 2011 before marrying Prince William. We most recently saw them, still going strong, at a public engagement in 2019.
About Aquatalia
Established in 1994, Aquatalia pride themselves on being the first footwear brand to mix distinctive Italian design with innovative weatherproof and stain-resistant technology. Each pair of Aqautalia boots has been crafted in Italy using the finest materials. The company have eco-credentials too. They use 95% recycled materials in their packaging and continue to look for ways to be better to the environment.
Looking for something else? Find more of Kate Middleton's boots on this page.