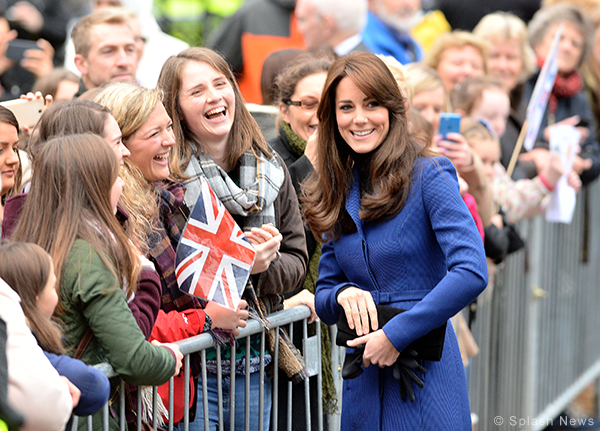 Today (Friday October 23rd 2015) William and Kate visited the city of Dundee in Scotland. As many of you will know, William and Kate are titled as the Earl and Countess of Strathearn in Scotland. I'll be referring to them as Earl and Countess instead of Duke and Duchess throughout this article.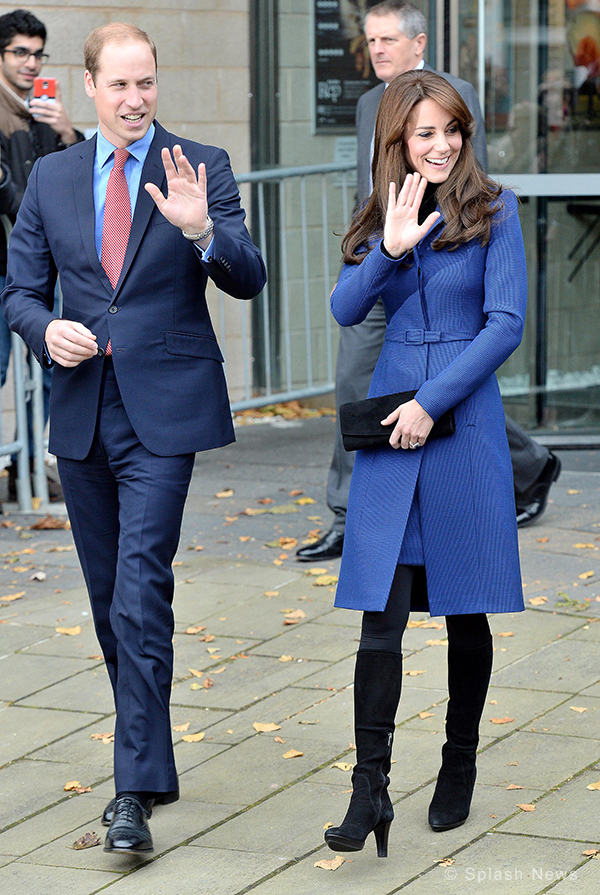 It is the couple's first official visit to Dundee, but both were regular visitors when they were students at St. Andrews. Kate told a group of medical students that she has fond memories of visiting the city when she was a student. Pictured below, Kate laughing with the crowd.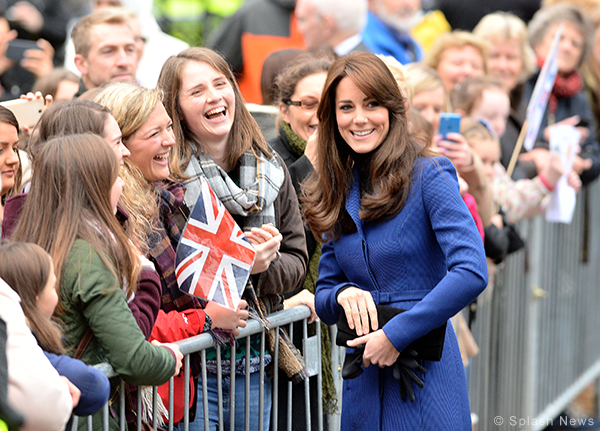 The royal couple's visit centred around anti-bullying and mental health campaigns. Royal watchers will note this has been a key theme for the Earl and Countess in recent months. For instance, Kate visited the Anna Freud Centre, a children's mental health charity, back in September. (Read more about that event by clicking here.)
A visit to the Dundee Rep Theatre was first on the agenda for the royal couple today. After greeting well-wishers outside, the duo headed inside to participate in a "Family Fun Day."
The duo met with the cast and crew of the play "In Her Shadows," a dance-mindscape that features arial and physical theatre, projections and haunting music. It tells the story of young women called Amy who is thrown into her own mental turmoil. The play explores the theme of depression while attempting to challenge the stigma that surrounds it. It'll be featured in the Scottish Metal Health Arts and Film Festival, which takes place until the end of the month.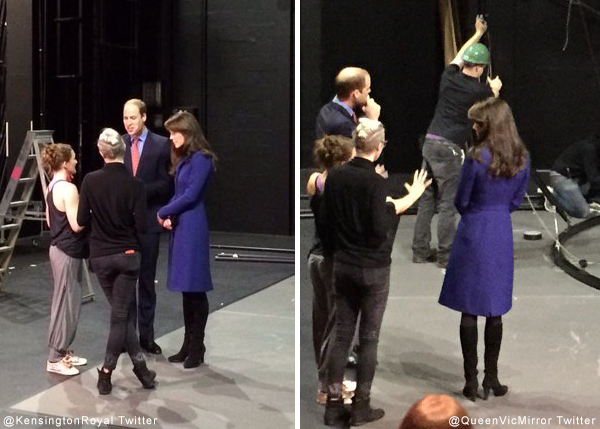 According to The Mirror, during a discussion about Dance, William and Kate were asked if they'd ever tried any Scottish dancing during the time they lived in Scotland, during their university studies. Kate replied that they had, but weren't very good at it.
During the visit, the Earl and Countess also spent time with families who benefit from local mental health programmes. According to Victoria Murphy from The Mirror, William and Kate spent a lot of time with the families listening to their stories.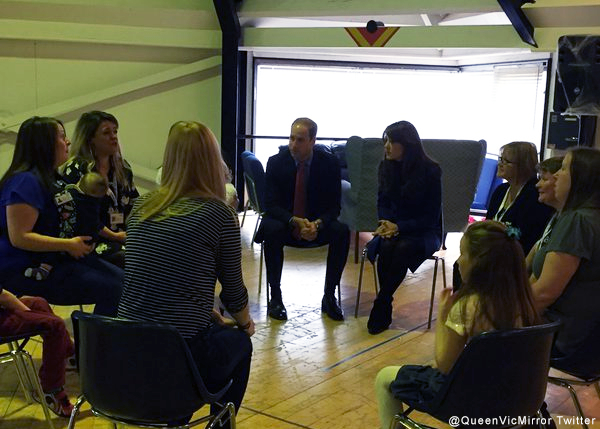 Later, the couple took part in two different workshops. The first hosted by See Me, a charity that aims to end mental health stigma and discrimination in Scotland.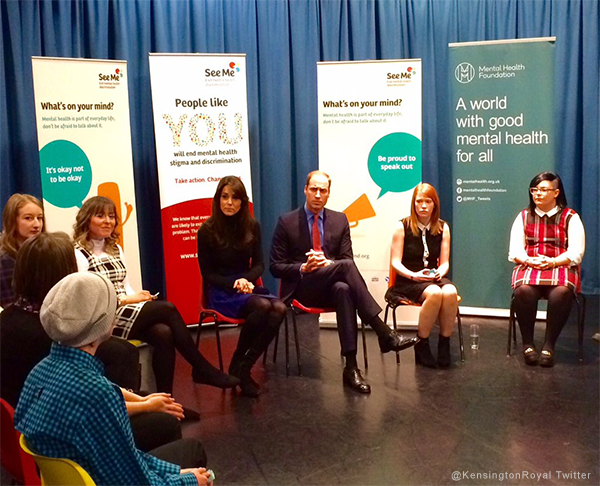 The royal couple spoke with volunteers, listened to their stories and spoke with attendees about the need to change the way young people perceive mental health. They also discussed the need for a culture shift in Scotland, with open discussions on mental health starting in schools.
They later visited The Corner, a local charity and drop in centre that offers health, information and peer-led services to young people aged 11-25. Here the couple attended an anti-bullying workshop.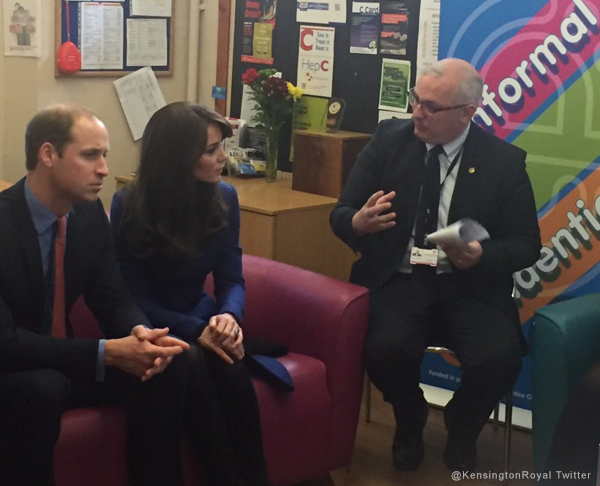 The Earl and Countess then travelled to Discovery Point for a tour of Captain Scott's famous Antarctic ship RRS Discovery. The couple met a few children from Dunblane School who were waiting at the centre.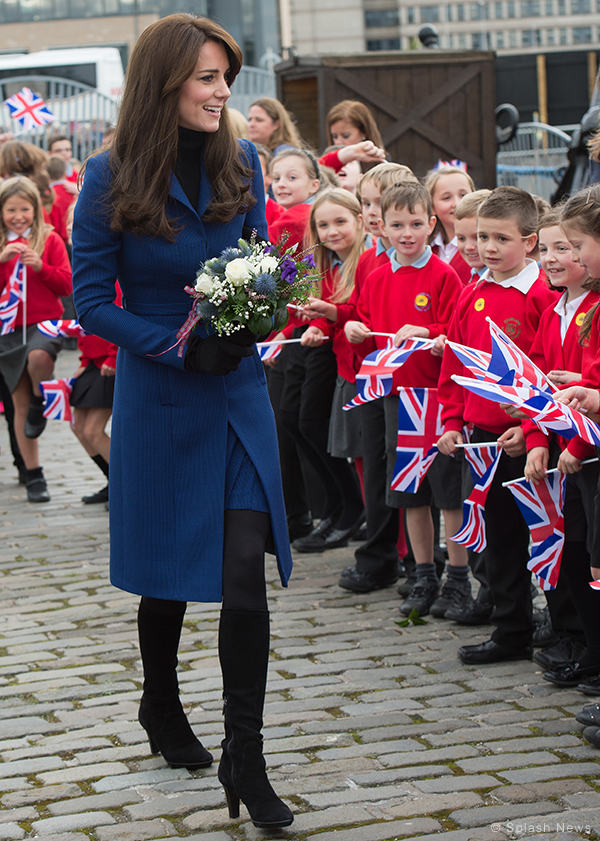 The city tour finished with a visit to Abertay University, to meet the winners of a UK-wide BAFTA game design competition for 10 to 18-year-olds. As you may recall, William is President of BAFTA. The city of Dundee the birthplace of the Scottish games industry. Some of the world's biggest titles started here, including Grand Theft Auto.Abertay was the first University in the world to offer a computer games degree, and the first in the UK to be recognized as a Centre for Excellence in Computer Games Education.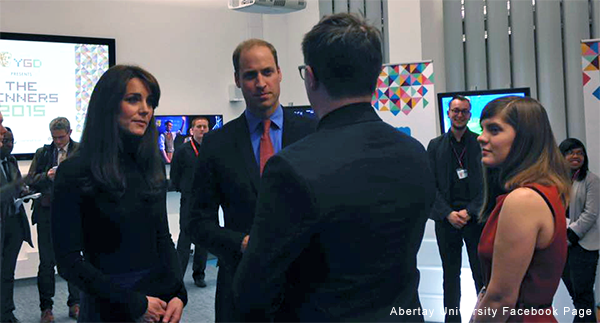 A final bit of interesting information before we move on to look at Kate's outfit. The royal couple spent last night at the Old Course Hotel in St. Andrews, en route to Dundee. As you may recall, the couple met while at University in St. Andrews back in 2001.
Kate's outfit
The Countess wore a striking blue wool coat and matching kilt by Scottish fashion designer Christopher Kane.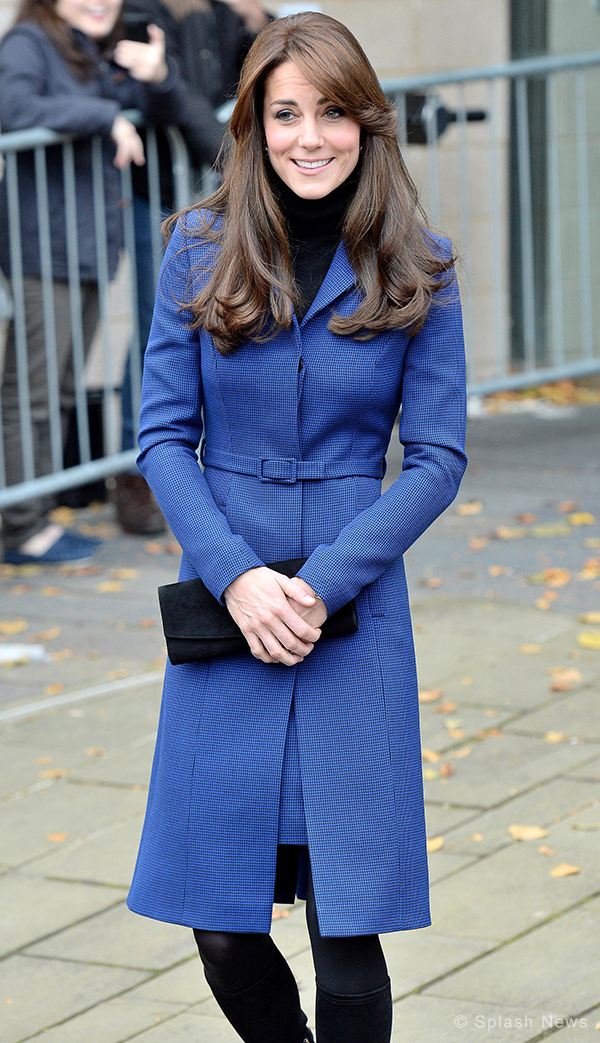 Over on Twitter, Monique Jessen from People magazine described the coat as a "slim fitted dogtooth wool tailored coat with belt." She described the kilt as a "mini dogtooth wool kilt with belt." Both pieces were made bespoke for Kate. As you can see, Kate paired her blue wool silk with a black polo neck sweater and thick tights/hose.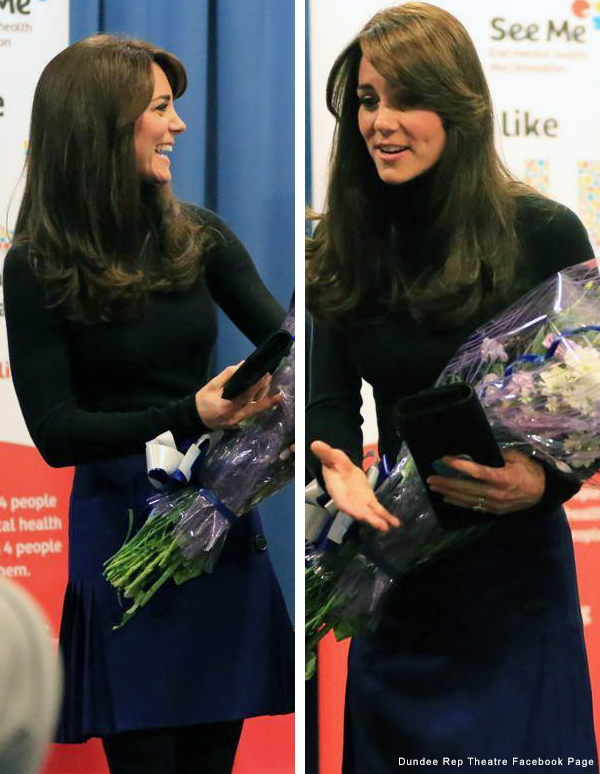 Christopher Kane has designed several wool kilts previously, as part of his fashion collections. Below we show one of his older and somewhat similar designs found on Lyst. (Note: this is simply for reference, Kate is not wearing this kilt.)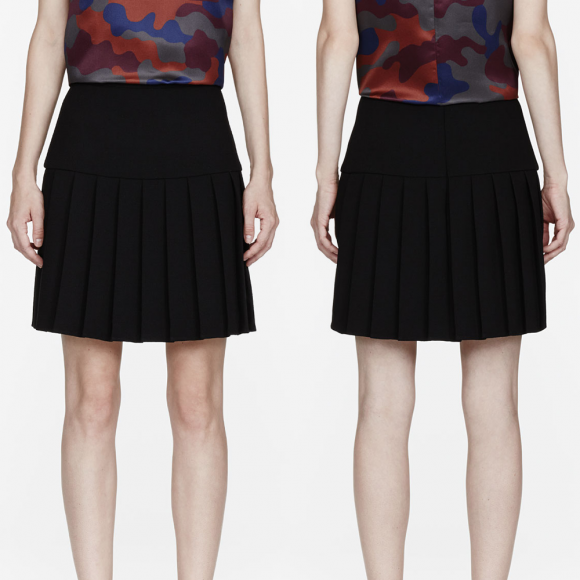 Below, a closer look at the dogtooth print and the bag Kate is carrying (Stuart Weitzman Muse in black suede, if you're wondering.)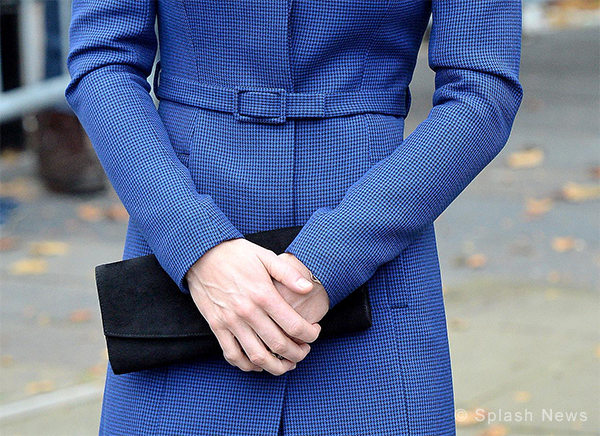 You may recall that Kate owns another Christopher Kane coat.  She wore it to the Olympics opening ceremony in 2012 and again for the Garter Day parade back in 2014.  It appears that the two coats are identical, aside from the fabric.
Kate's boots will be very familiar for most of our regular readers. They are Aquatalia's Rhumba in black suede. Kate has worn them on a number of occasions previously.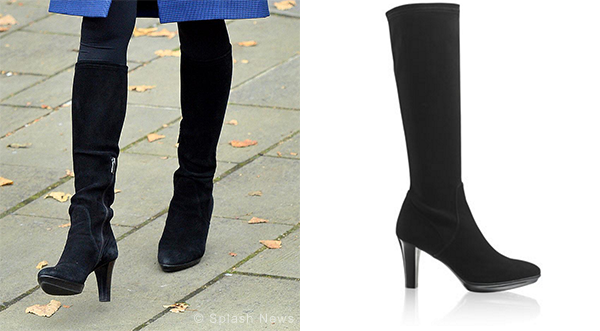 The boots are no longer available at Aquatalia. They used to be stocked in a few American department stores, such as Neiman Marcus and Nordstrom. Sadly, they no longer carry this style. You CAN still buy them at Jildor Shoes in black (I believe they ship worldwide) in a number of sizes –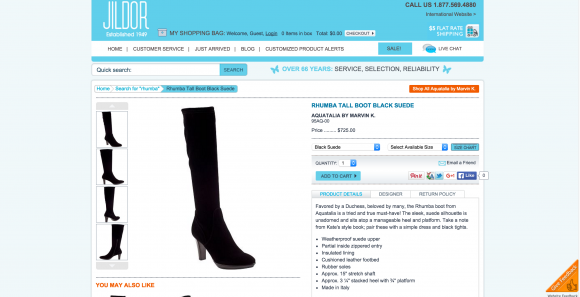 If you live in the UK, Russell and Bromley stock the Rhumba boots in black. They're named "Hi & Dry". At the time of writing, a large range of sizes are available.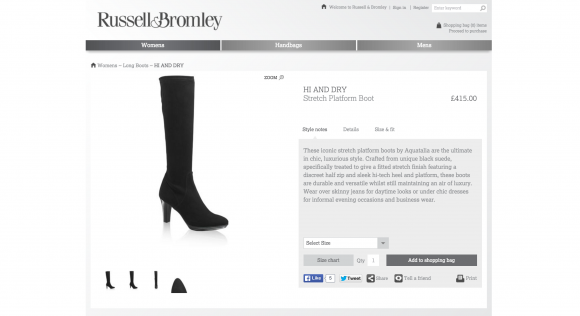 ShoeScribe also sell the boots in black. A range of sizes are still available for purchase.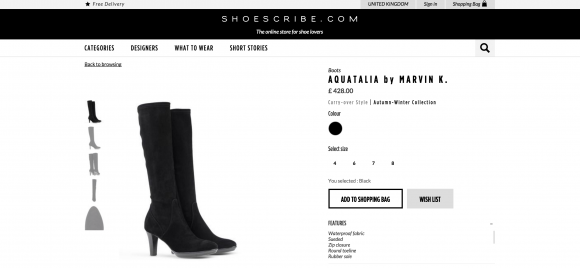 If black is not your colour, Amazon sell the Rhumba style in a few different colours, Espresso, Wine & Plum. They're on sale too: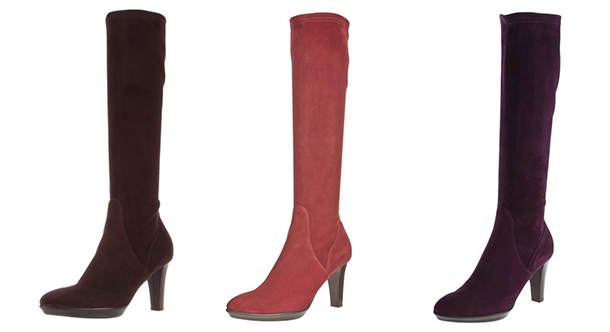 Footnotesonline also sell the boots in brown and grey/taupe suede.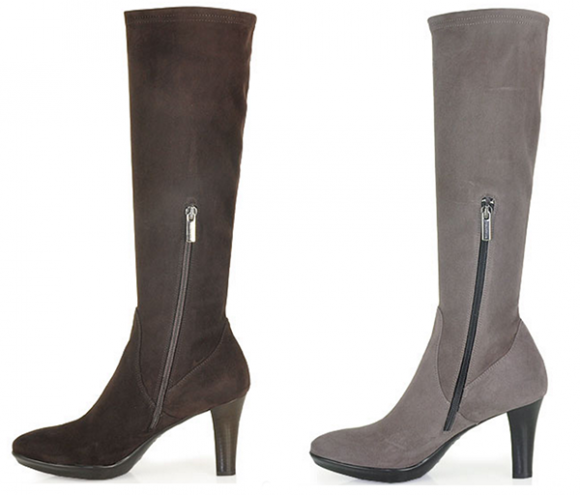 Kate wore her sparkling blue sapphire earrings today.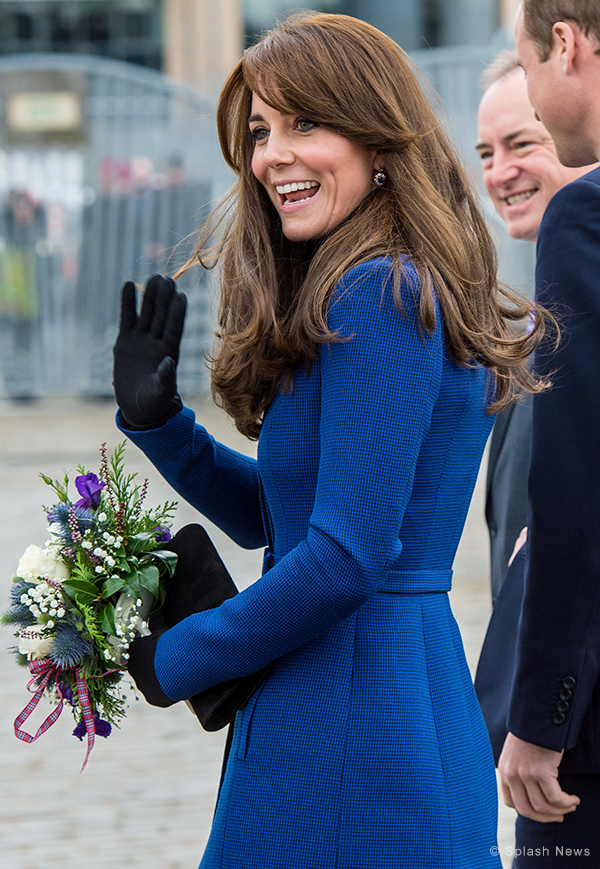 These earrings once belonged to Princess Diana. According to The Mirror –
During Wimbledon 2011 Kate was seen sporting a pair of diamond and sapphire earrings while watching Andy Murray play.

The heavy studs – that match Princess Diana's cluster engagement ring – were among her most treasured jewels and were seen on her at numerous events during the 1980s and 90s. They were remodelled for Kate into drop earrings.

A courtier said: "Now they're married, William wanted her to have some of his mother's favourite pieces."
Finally, Kate wore her black Cornelia James Imogen gloves in black (see photo above). The gloves are made from merino wool and cost £70. (That's around $110). The gloves are designed, manufactured and hand finished in the UK.