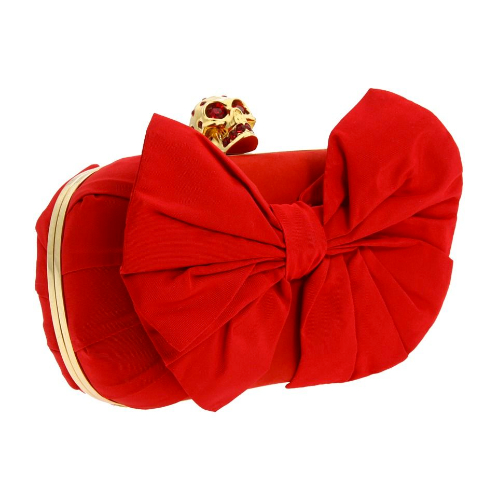 The Duchess of Cambridge (Kate Middleton) owns the box clutch bag by Alexander McQueen in at least FOUR different colours:
Black:
Red:
Dove grey:
And taupe:
You may have noticed red, grey and taupe bags have the same rounded shape. The corners on the black version are slightly more squared.
Kate's clutch bags are customised. They feature three gemstones on the clasps, while the box clutches you buy in the shops have more ornate and elaborate closings.