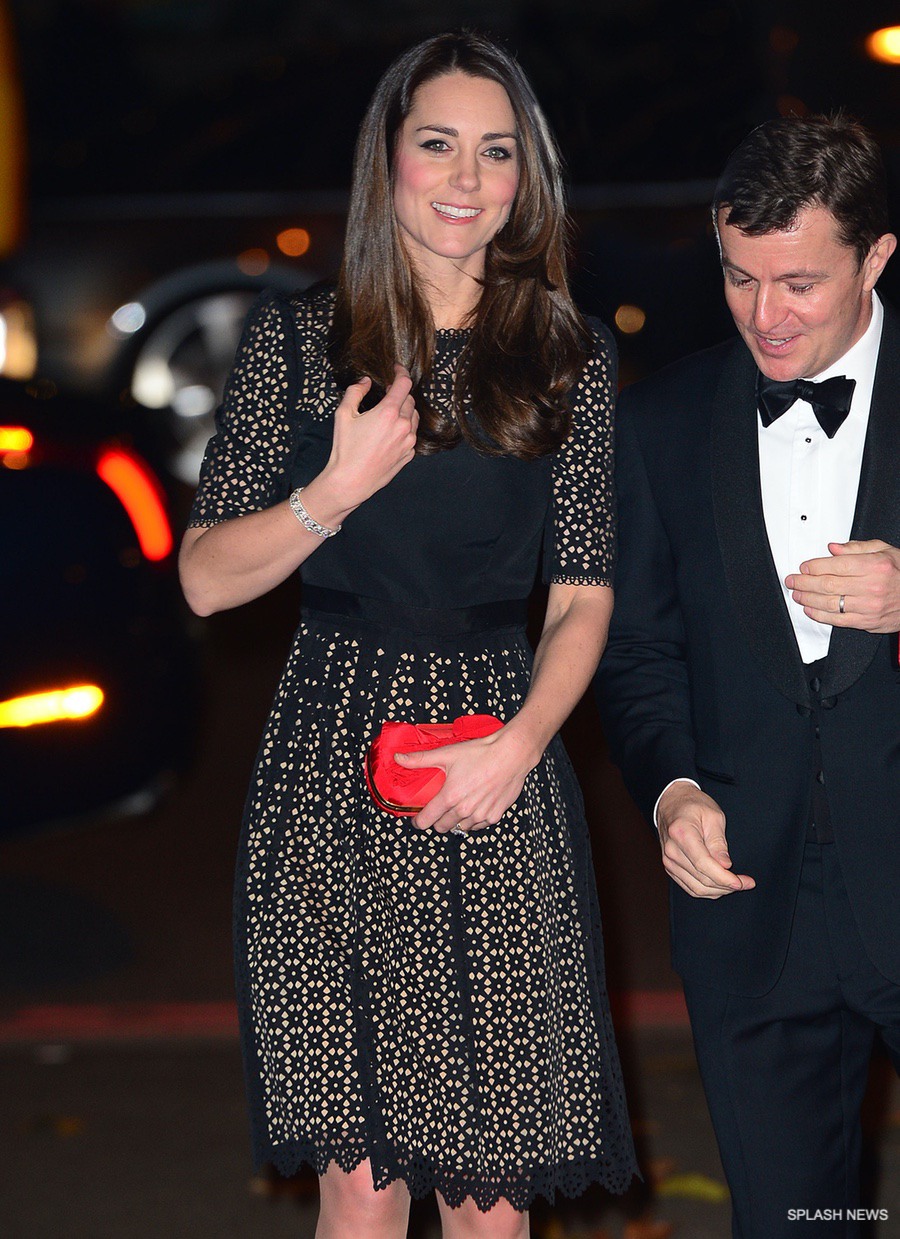 On the 29th November 2013, The Duchess of Cambridge (Kate Middleton) attended her first SportsBall since becoming a patron of the SportsAid charity.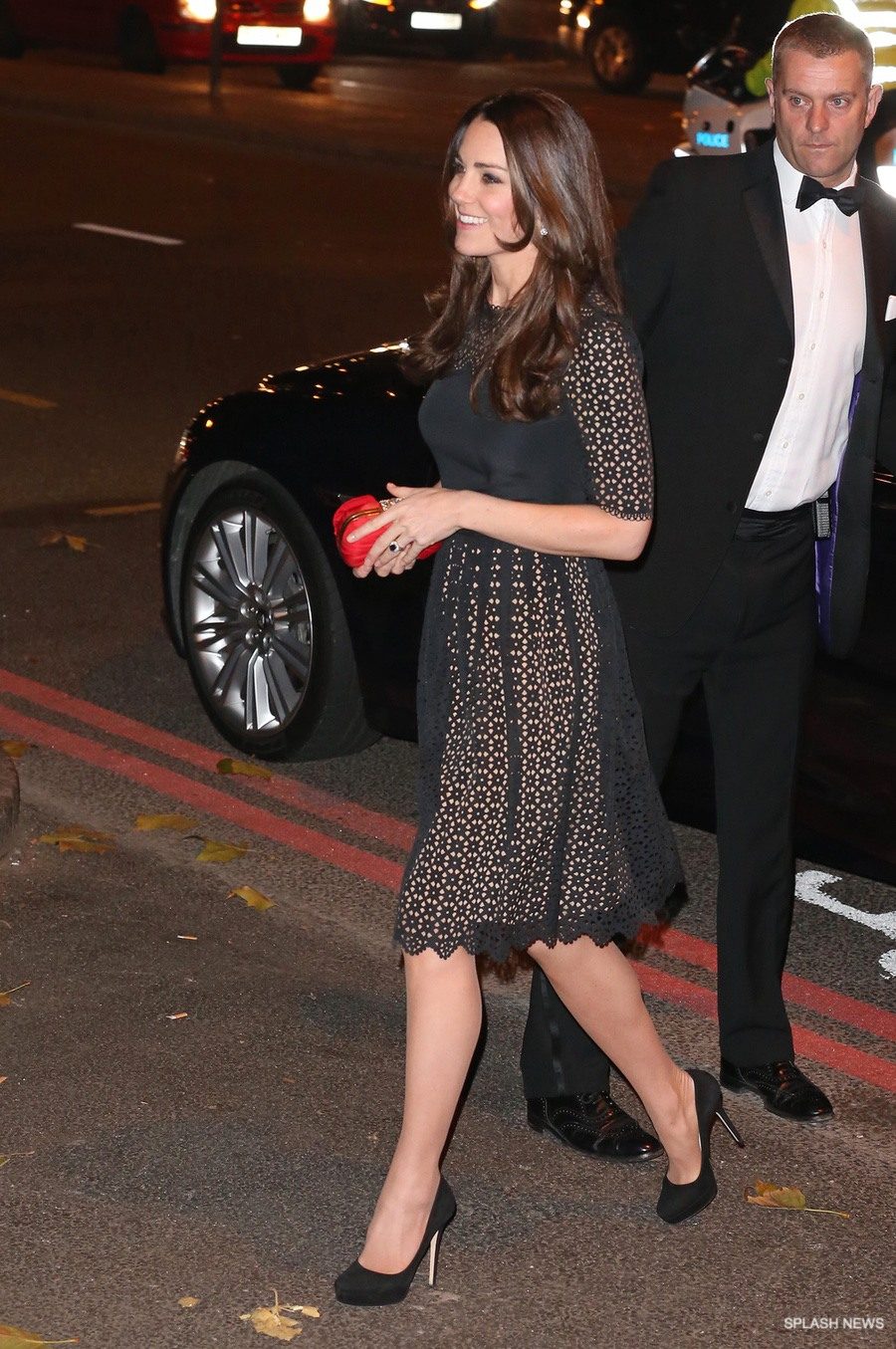 The event was held in a bid to highlight the amazing commitment, sacrifices and achievements of young British athletes. The Duchess herself was once a keen sportswomen and appears to be very invested in sports and related causes.
During the evening, Kate met many of the charity's partners, alumni and sportsmen and women. She joined the guests for dinner before announcing the winner of SportsAid's One-to-Watch Award, 16-year-old junior shotgun world record holder Amber Hill. Watch Kate announcing the award below:
Amber said that Kate was "such a lovely person" and "a great role model." She added, "the fact that she recognises young people in sport is a great thing."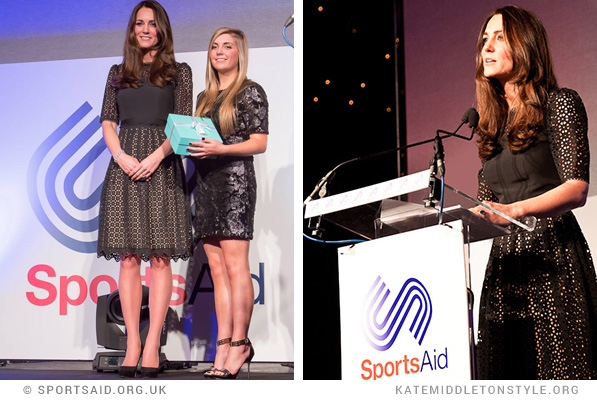 Kate's outfit:
Kate wore Temperley London's Templeton dress to the SportsBall event.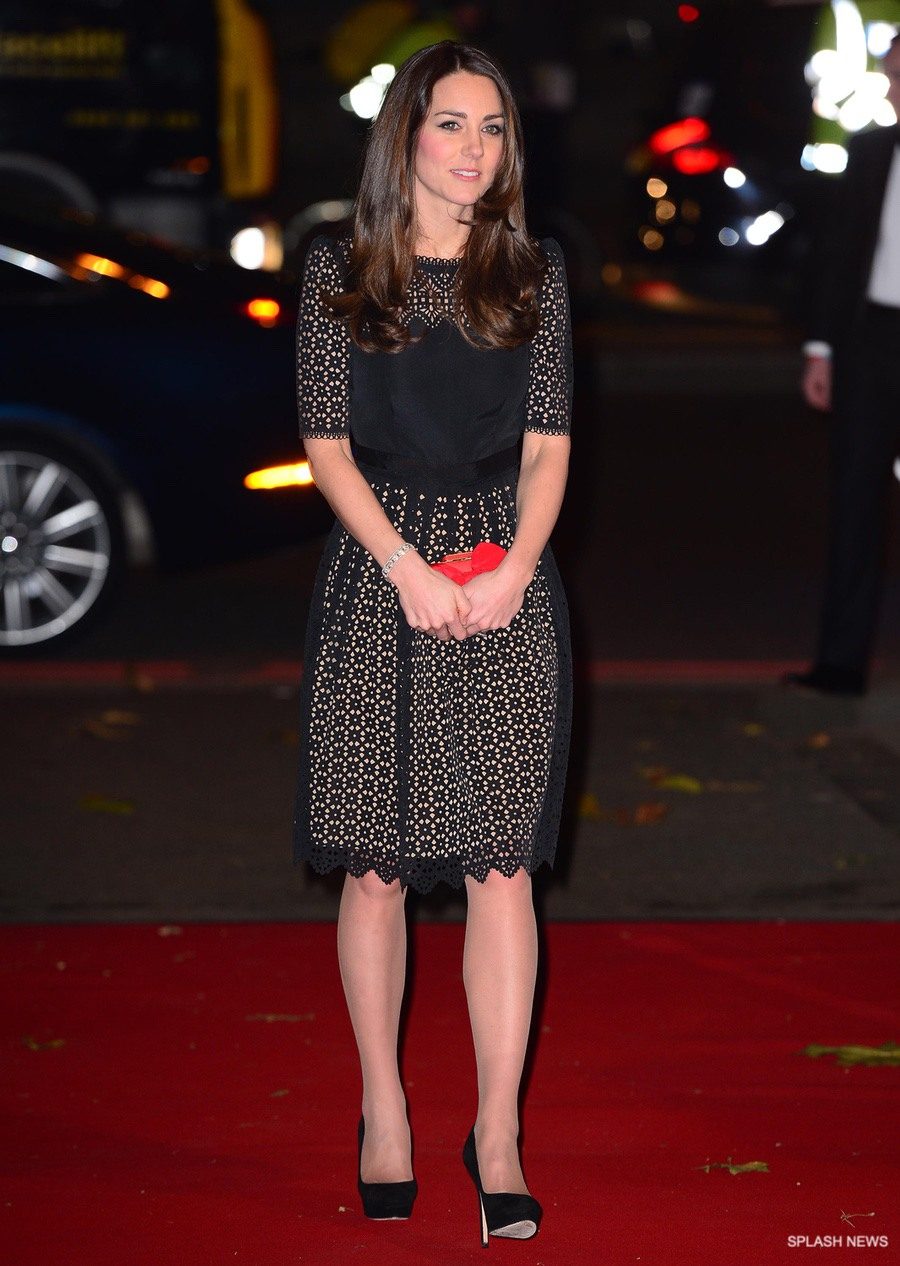 The Templeton dress features a black laser-cut design overlay, elbow-length sleeves and a knee-length skirt.
This is how Lyst.com described the dress back in 2013:
The Temperley London Templeton Dress is characterised by an intricate laser cut design. Inspired by Renaissance stained glass, it is made of a taffeta style fabric and has a plain body with a detailed neck yoke, sleeve and skirt finished with a feminine scallop. Demure and slightlyAudrey Hepburn in feel, it has a nipped in waist, slightly exaggerated shoulder and full skirt. It is available in solid black or with a contrast lining that accentuates the laser cut design. Fabric Composition: 100% Polyester; LINING: 94% Silk, 6% Elastane
It originally retailed at £995 before going on sale at £398.
A look at the dress from the back: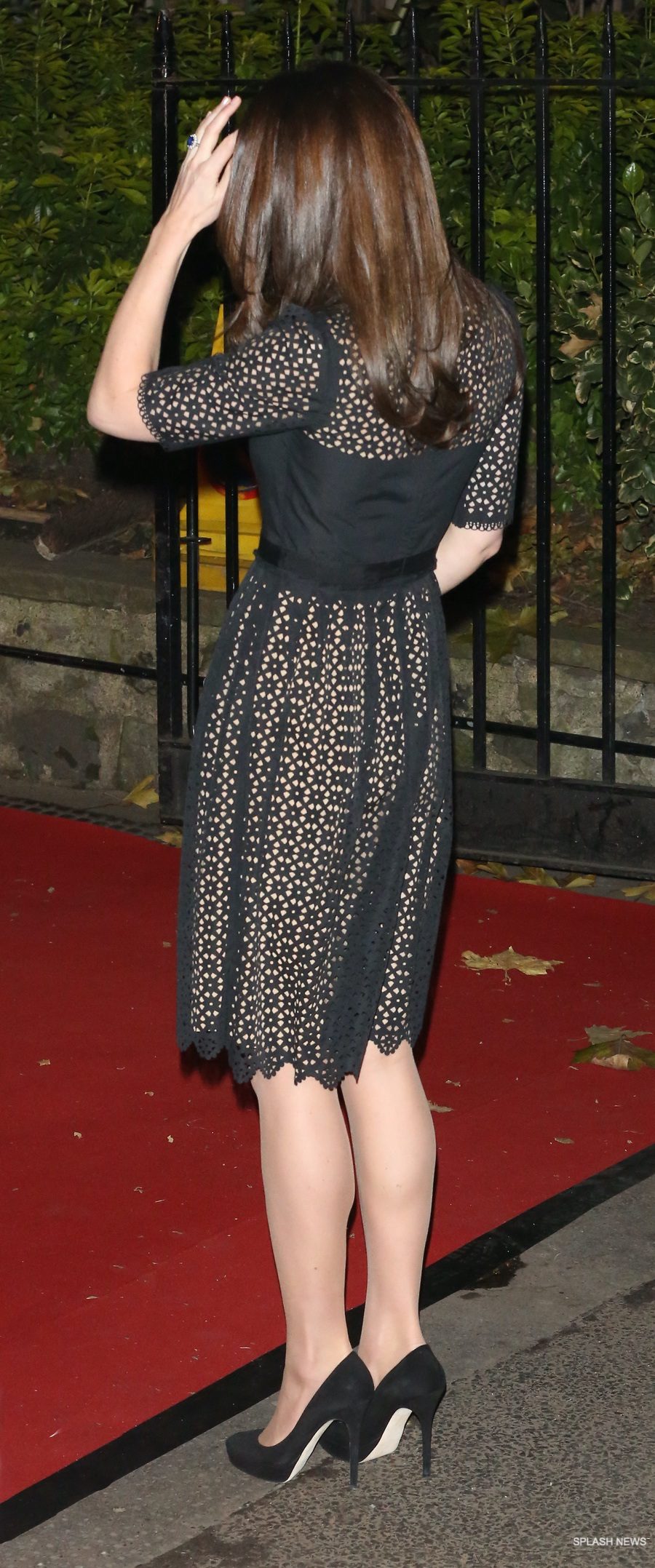 Kate chose her Jimmy Choo Cosmic pumps for the special occasion. The shoes have a 4.7" inch heel, an almond-shaped toe and a 1.2″ platform. They're made from soft black suede.
She added a pop of colour to her outfit with this red clutch bag by Alexander McQueen. It's very similar to the design pictured below. It features the same red bow detail, but the skull clasp has been replaced with three sparkling crystals.
Kate first carried the bag during the Jubilee river pageant back in 2012.
Finally, Duchess wore a sparkling diamond bracelet. She's worn the piece several times to public engagements. Not much is known about the bracelet, but it's speculated that it might have been a wedding gift from Prince Charles.