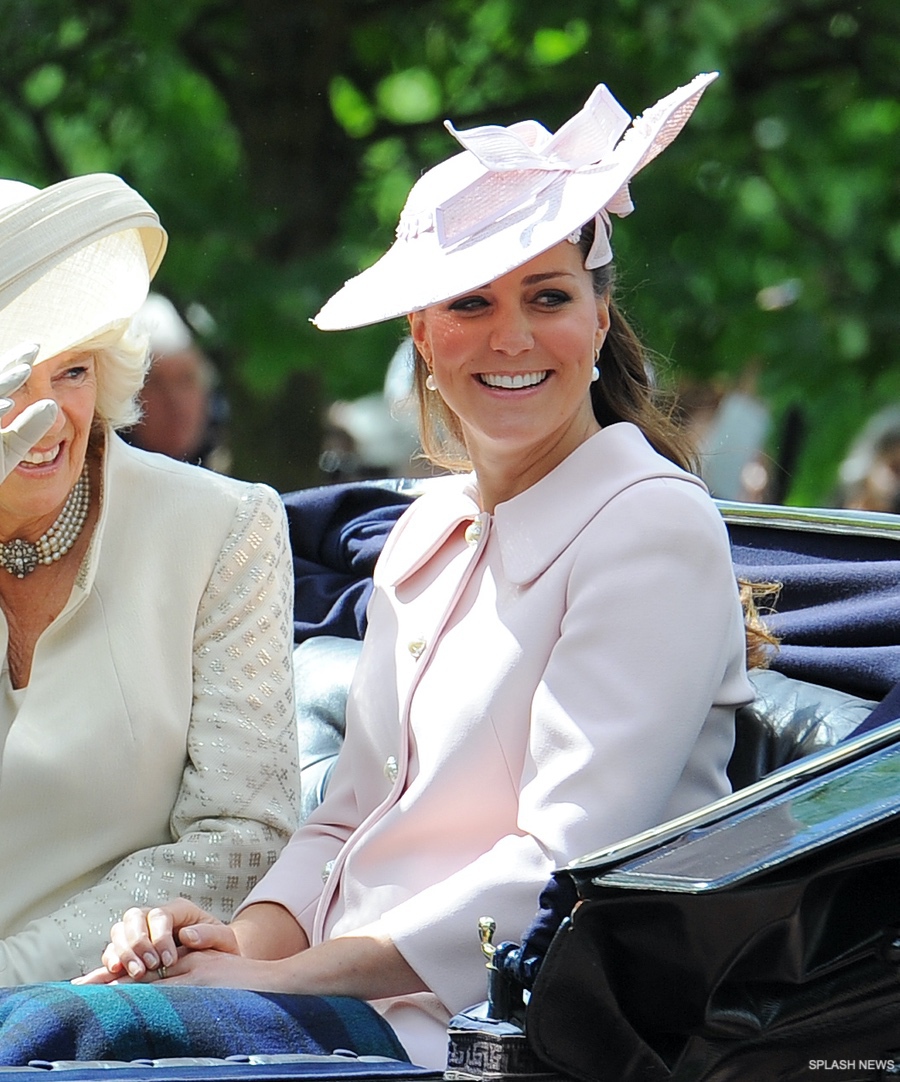 15th June 2013—Kate Middleton attended Trooping the Colour for the third time. The parade is the official celebration of the Queen's birthday marked by a procession that surely is the textbook definition of pomp and pageantry.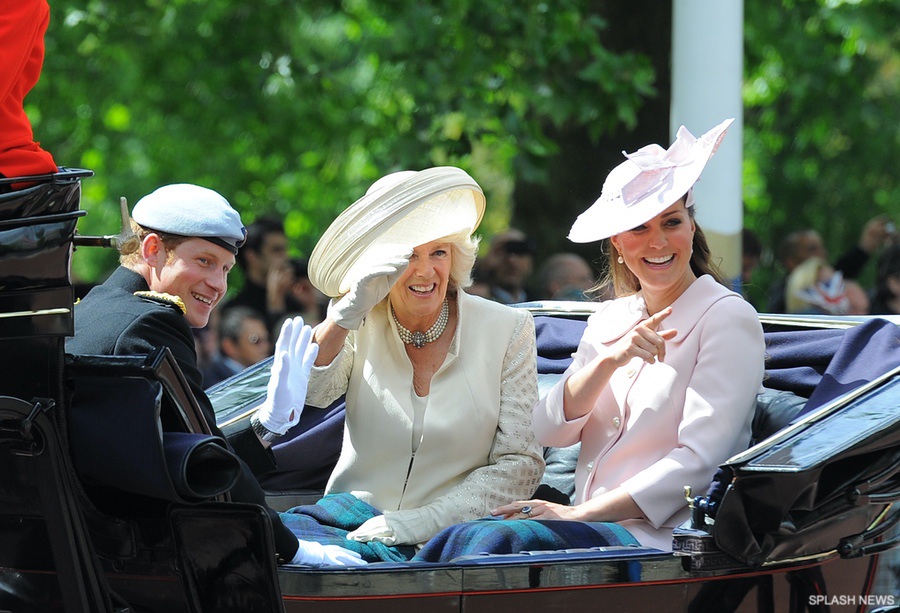 In keeping with the previous two years, Kate rode in a roofless coach for the parade with Prince Harry and The Duchess of Cornwall.
The Duke of Kent accompanied The Queen in her glass coach for the procession. Sadly, Prince Philip was in the hospital at the time.
A look at the Royal Family on the Buckingham Palace balcony during the Royal Air Force flyover, a traditional part of the event. I love the Queen in that regal blue colour, and how the photographer has captured her smiling: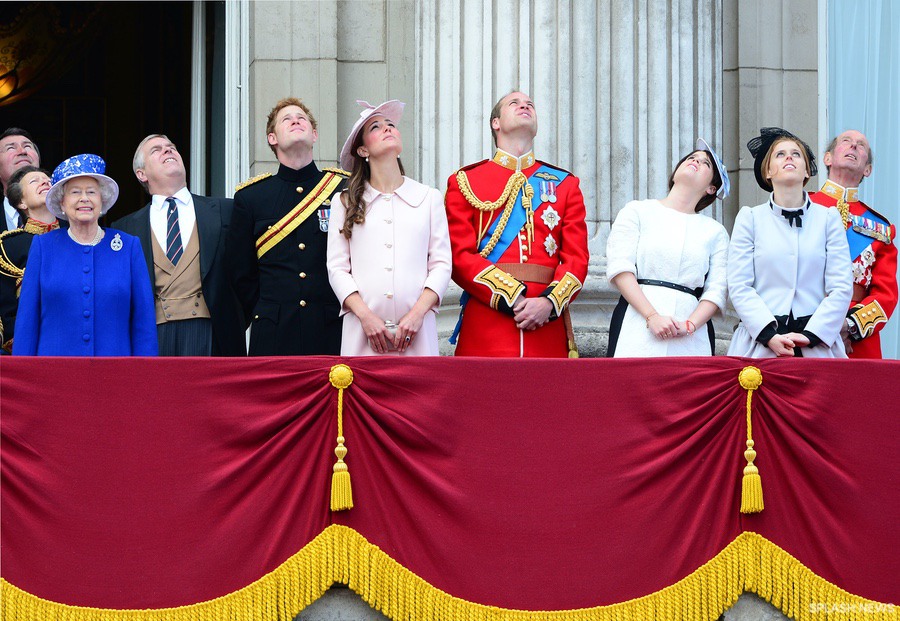 Kate's outfit:
Kate wore a gorgeous baby pink coat with a matching hat: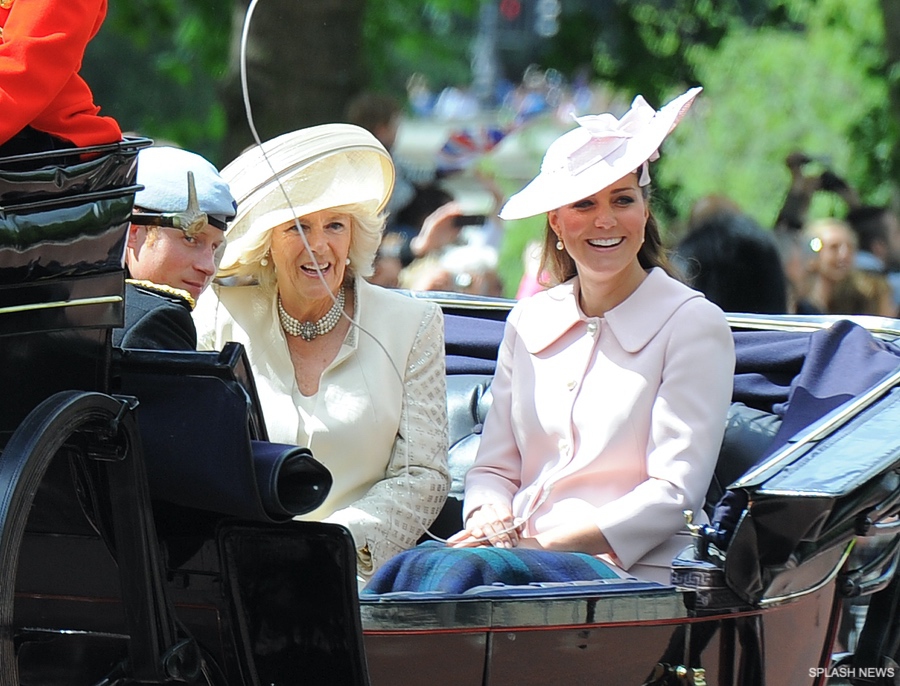 The pink coat featured a large collar and pearl buttons. It was designed by Alexander McQueen. As the palace and the press have not given us many details about the piece, we assume it's bespoke, made-to-order for Kate.
WhatKateWore.com's Susan provides us with her opinion on the pink coat:
"The coat looks to be a lightweight wool crepe. It features a wide collar, side darting, three-quarter sleeves and oversized pearl buttons".
She adds that the buttons are ornate, with "filigree decor."
Kate's hat isn't new, she wore the piece to one of the Queen's Garden Parties back in 2012. It's by milliner Jane Corbett. The piece features delicate lace detailing.
Finally, Kate carried a grey box clutch (also thought to be Alexander McQueen) and wore her Annoushka pearl earrings. The Duchess has worn these earrings for a large number of engagements since announcing her pregnancy.
Watch highlights from the 2013 ceremony:
Missed Trooping the Colour 2013, or want to re-live the celebration? Simply hit play on the video below: