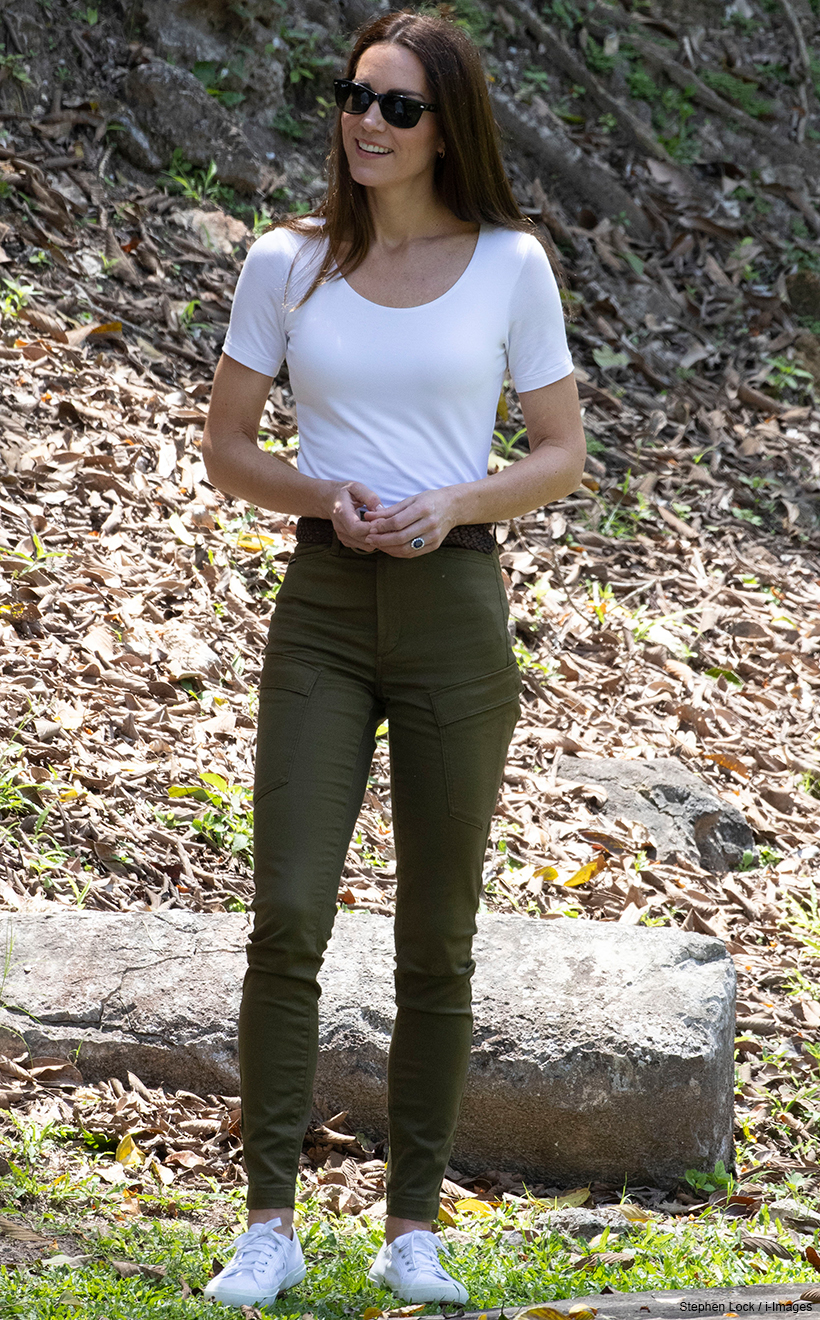 The Duchess opted for a casual outfit during her visit to Western Belize on the 21st March 2022.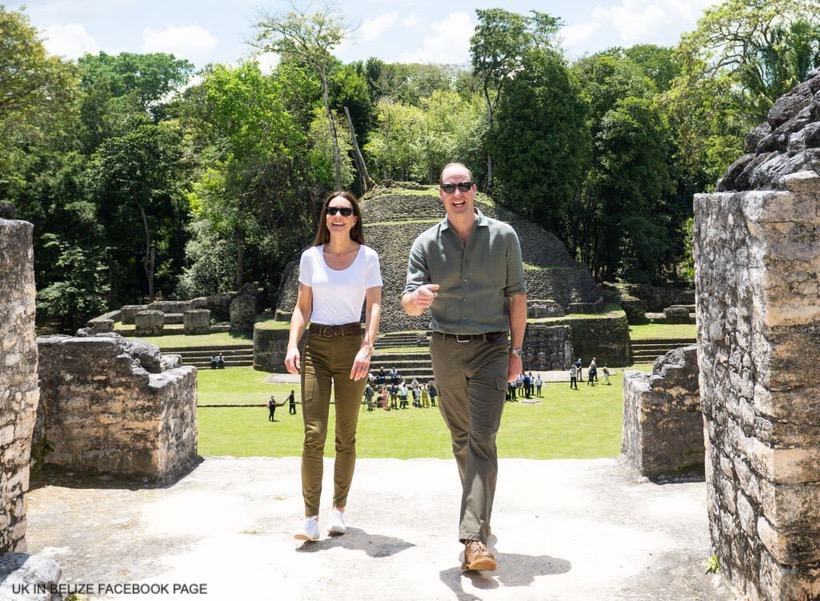 She selected a comfortable outfit appropriate for the day's activities: exploring the ruins of an ancient city and discussing conservation in the jungle (as usual, her full outfit details are further down the page ⬇️ )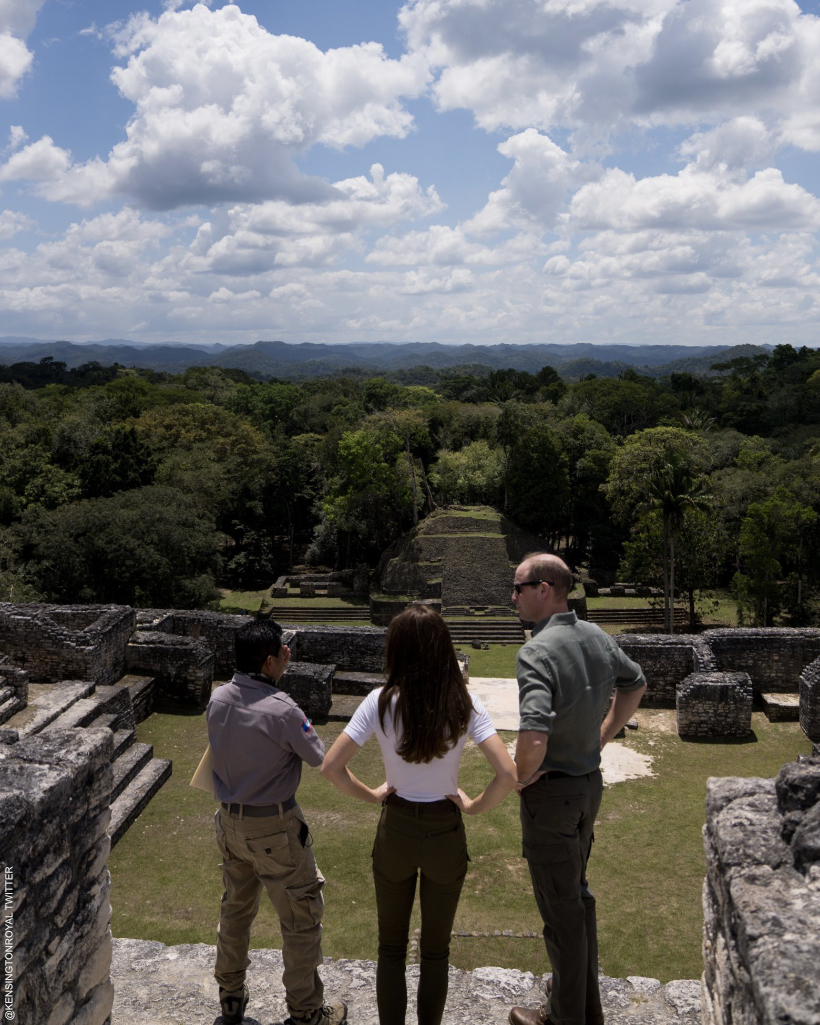 The day began with a visit to Caracol, a large ancient archaeological site located in the jungle of the Chiquibi National Park at the base of the Maya Mountains.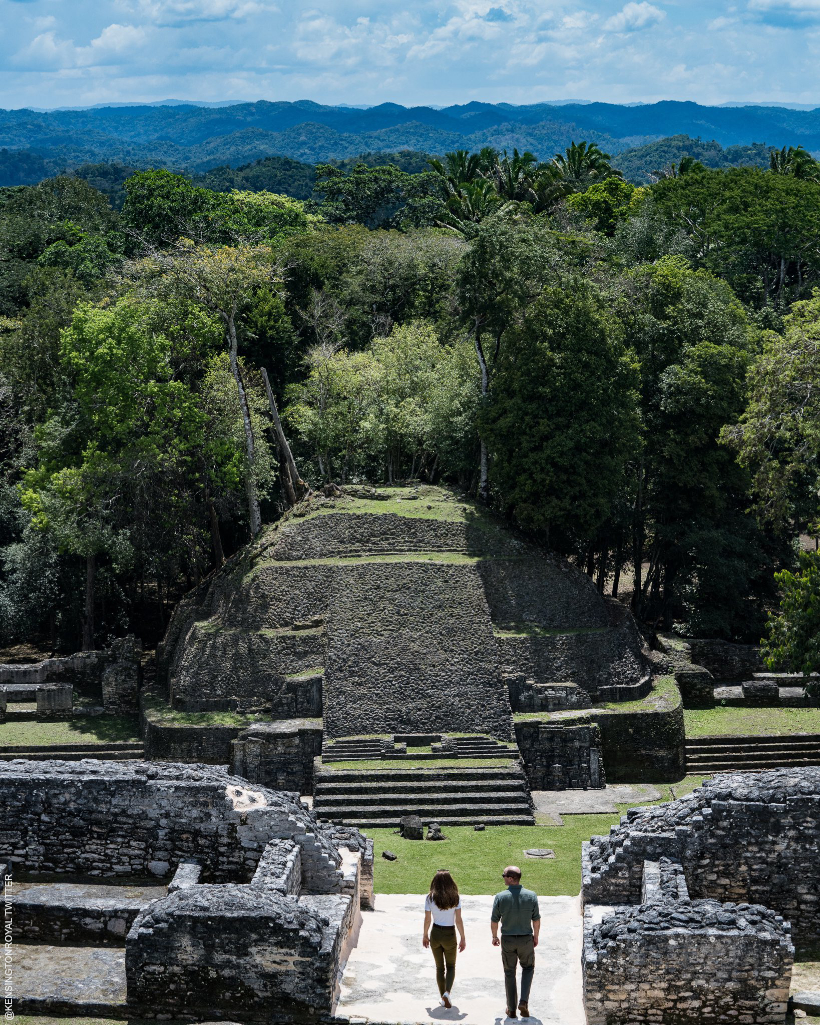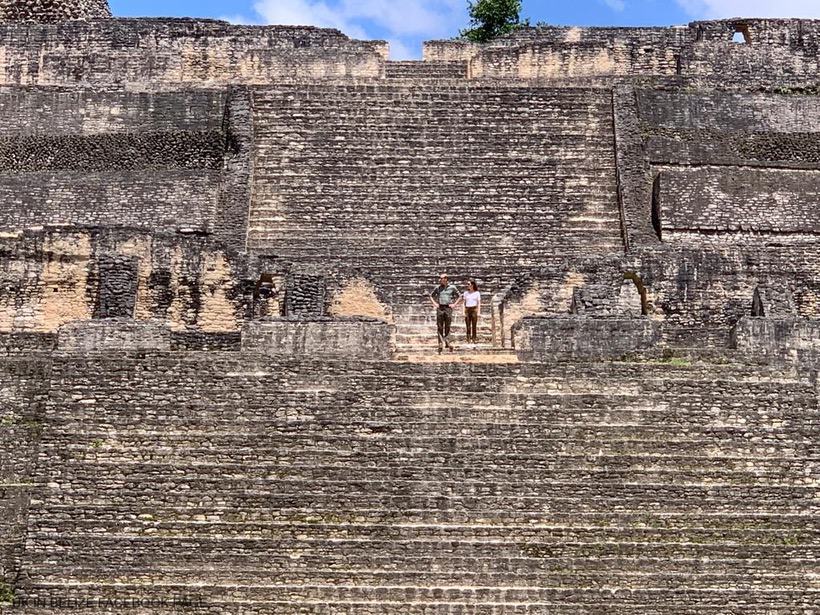 Caracol is the largest known Maya Ruin in Belize and the largest Maya city ever excavated in the country. Today, the couple have spent time exploring the site.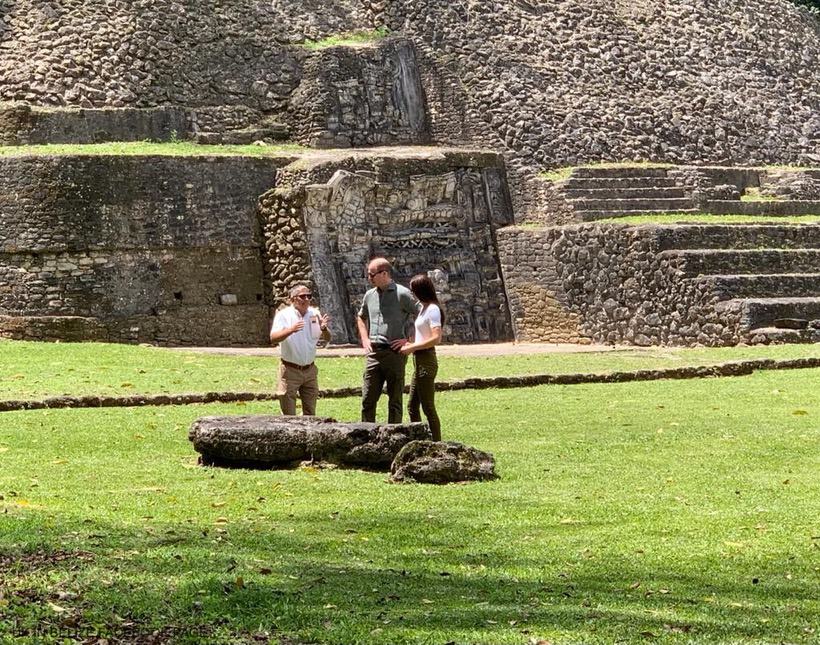 They visited Caana, the 'Sky Palace' pyramid complex.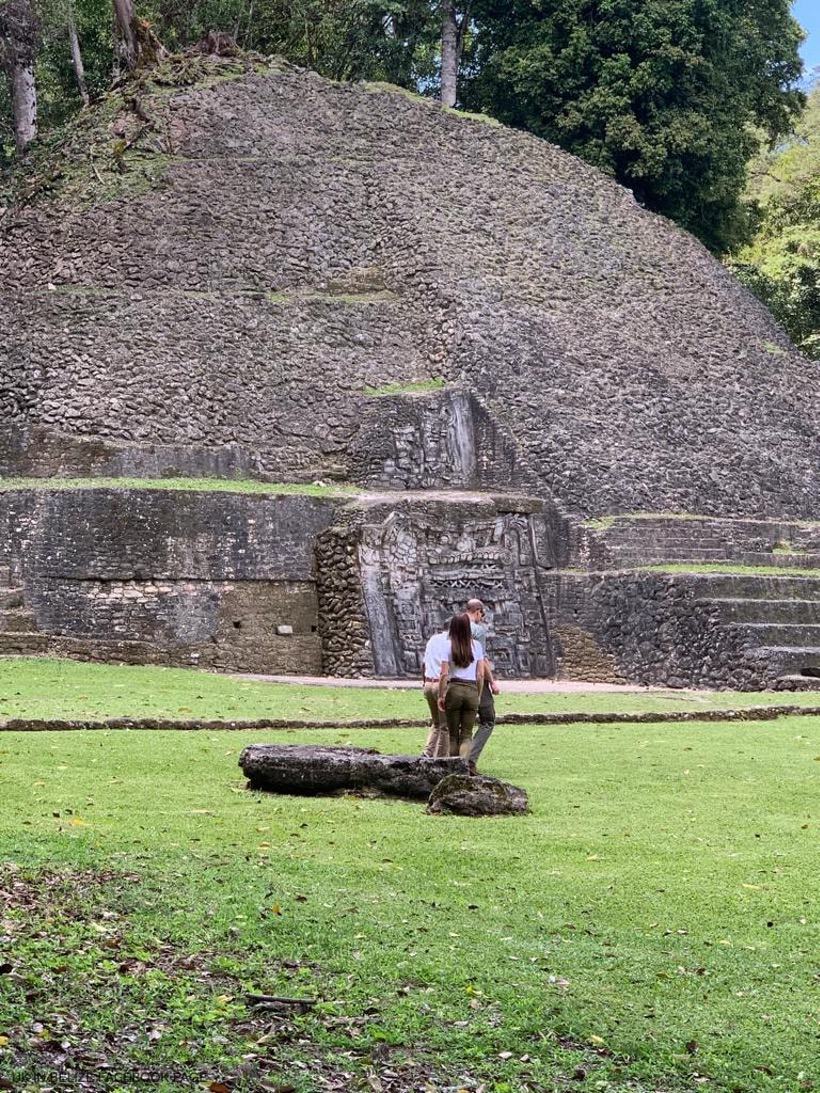 After, William and Kate travelled to the nearby Chiquibul Forest Reserve. The area is Belize's largest protected area, providing critical habitats for countless rare and endangered species.
Here, the couple spent time with the British Army Training Support Unit Belize (BATSUB). BATSUB is the current British Army Garrison in Belize. The garrison is primarily used for jungle warfare training.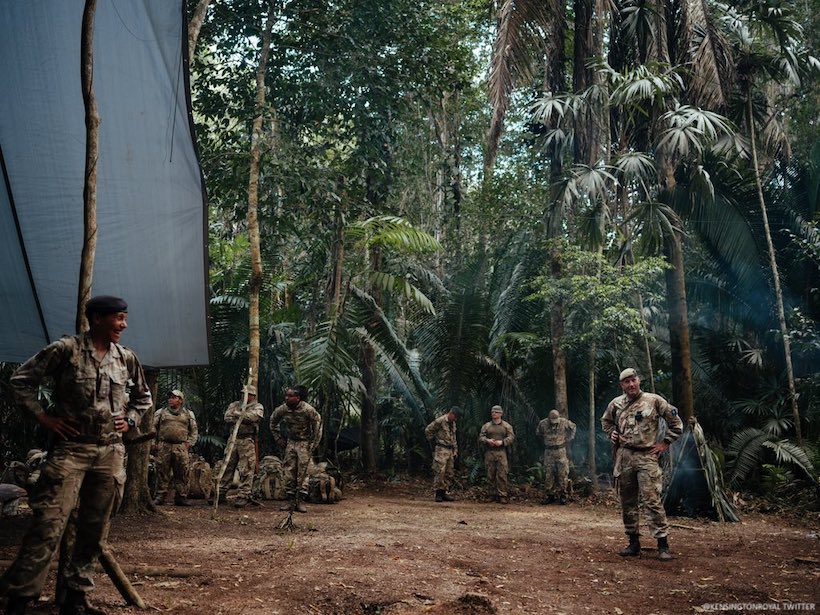 This isn't Prince William's first visit to the Forest Reserve. He undertook BATSUB jungle warfare training with the Welsh Guards Regiment in 2000. I found this paragraph in a news report from a Belizean news channel 22 years ago, I had to share it:
The British tabloid press is clamouring for a photo of the world's most eligible bachelor, preferably dressed in camouflage and crawling through the mud, but most loyal Belizean subjects are content to give William his space and privacy. Channel5Belize.com
BATSUB work alongside the Belizean military and local organisations to protect and restore the natural environment from trafficking and illegal logging.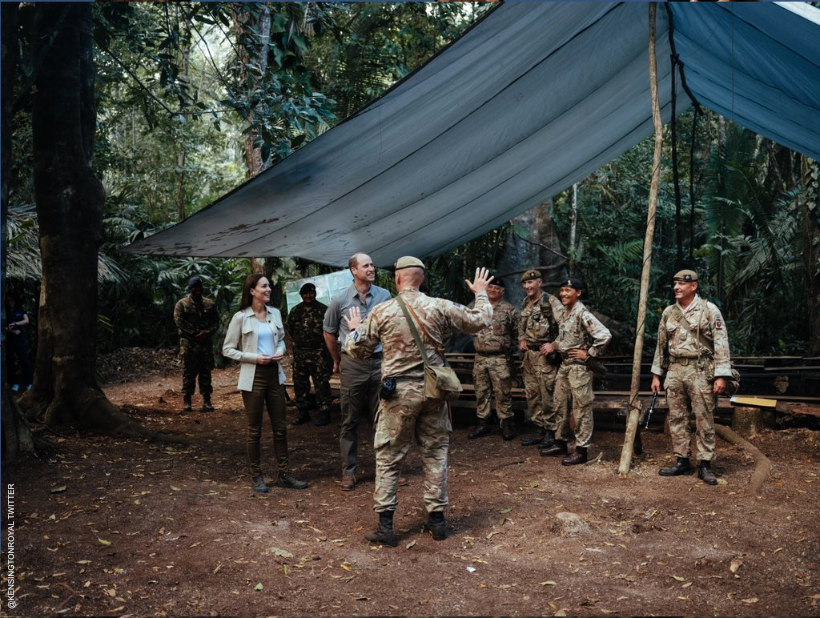 During the visit, the two royals met with Friends for Conservation and Development (FCD), an NGO that co-manages the area. Kensington Palace announced that FCD has become a member of The Royal Foundation's United For Wildlife Taskforce, set up by Prince William in 2014.
The couple later attended a reception with the Governor-General of Belize, which I will cover in a separate post. (Quick rundown: Kate wore a pink dress by The Vampire's Wife dress with Jimmy Choo sandals and O'Nitaa earrings. The bag is Belizean- no further info known about it as yet!)
On Tuesday, William and Kate will start the second leg of their tour. They'll fly to Jamaica. After a few days in the country, they'll move on to the Bahamas.
Kate's outfit:
The Duchess's simple and comfortable outfit was perfect for a day exploring ancient monuments, clambering up steps and walking through leafy forests. The Duchess paired a plain white top with a scoop neckline with a pair of khaki cargo pants.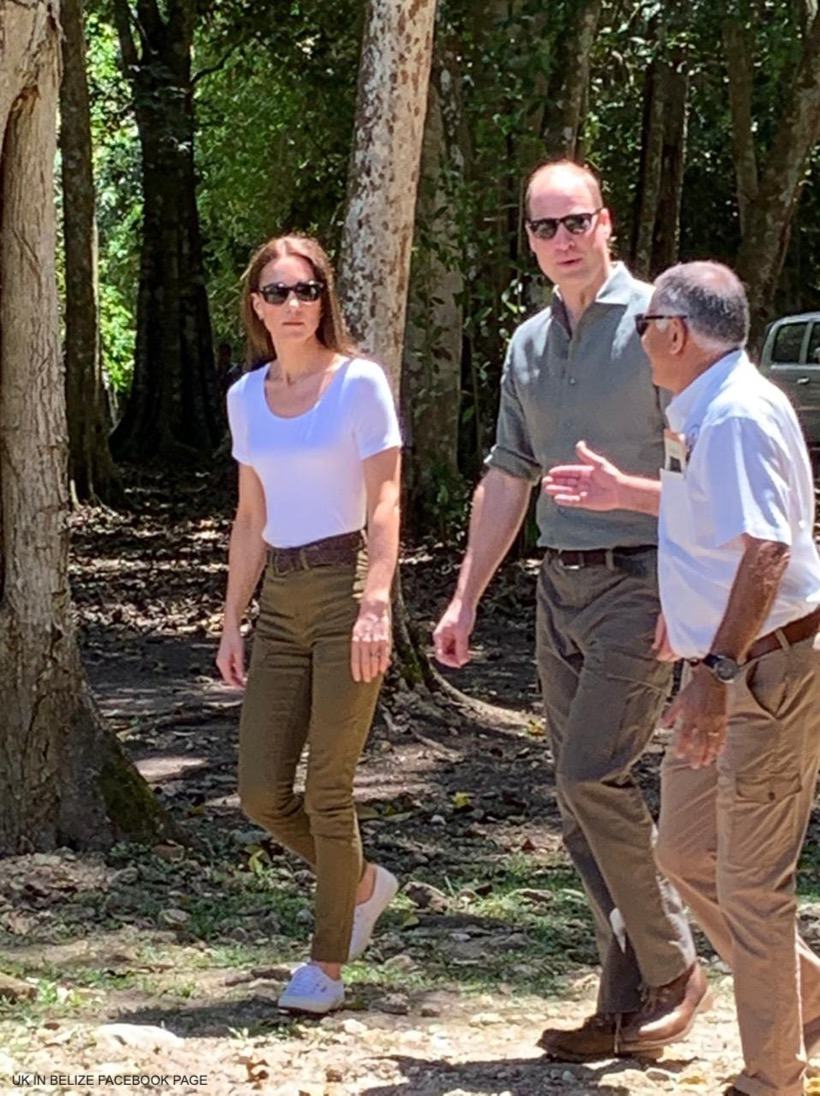 Full report from ITV news:
I will come back and write a full report on Kate's outfit and add more detail to the post when I get a minute.