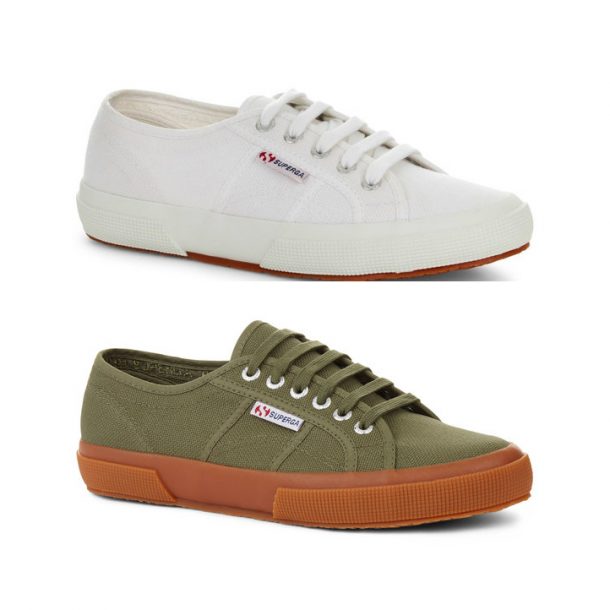 The Duchess of Cambridge (Kate Middleton) owns the Superga 2750 Cotu Classics in two different colours: white and sherwood gum (a shade of khaki green).
(Note: In the United States the shoes are referred to as sneakers. In the United Kingdom, they're known as plimsolls. I use both terms interchangeably on my site!)
She debuted the white pair of 2750 Cotu Classics in September 2016, during her visit to Victoria in British Columbia, Canada.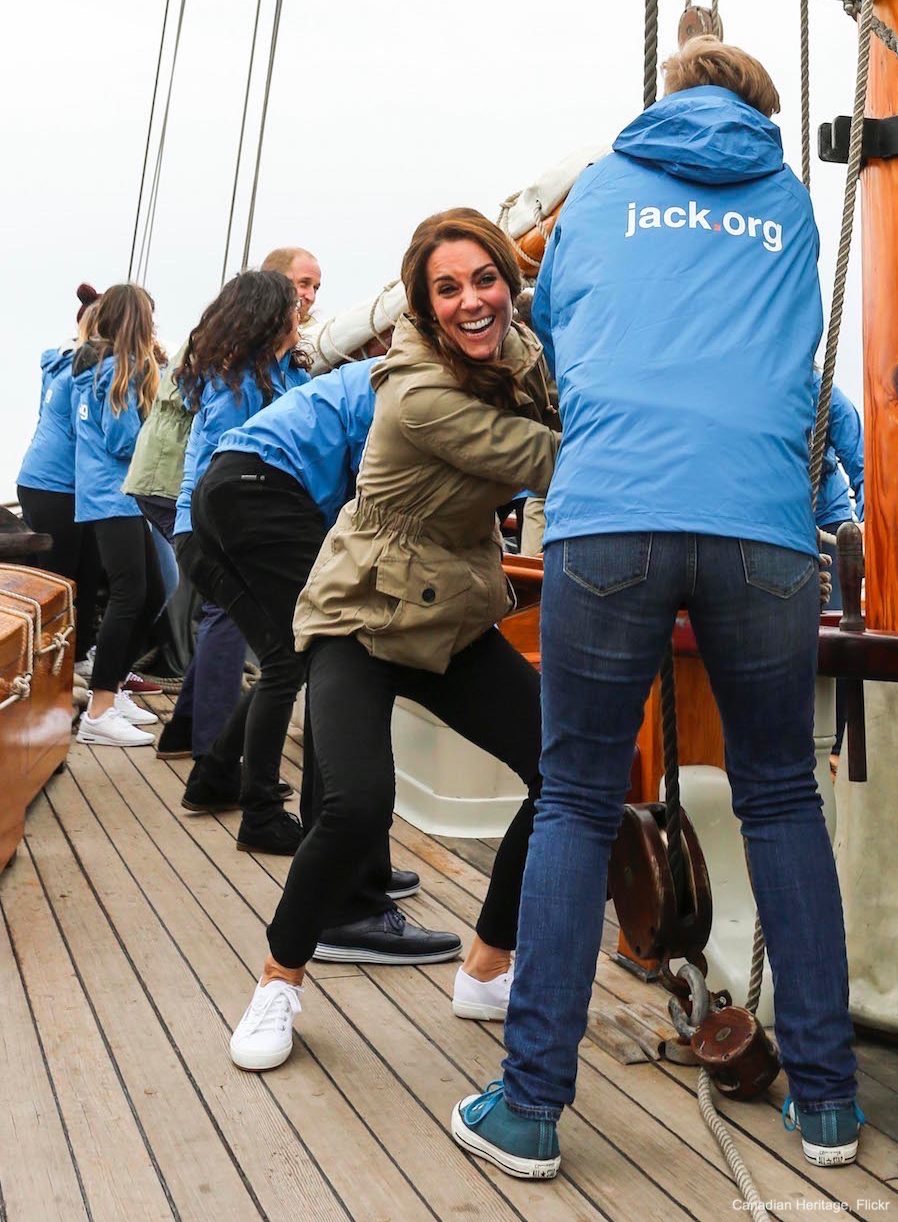 She first wore the second pair in summer 2019. Here's a photo of Kate wearing the khaki green sneakers while working on her garden for the Chelsea Flower Show: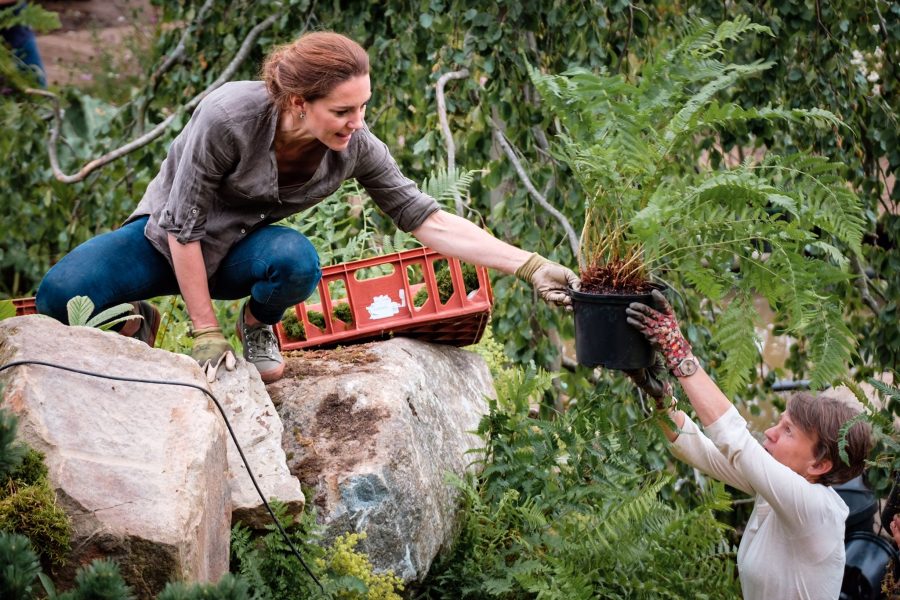 Kate's white and green Superga Cotu Classics are perfect for the casual engagements where she's representing the Royal Family. Pictured below: Kate attending a reception for Heads Together runners at Kensington Palace in April 2017.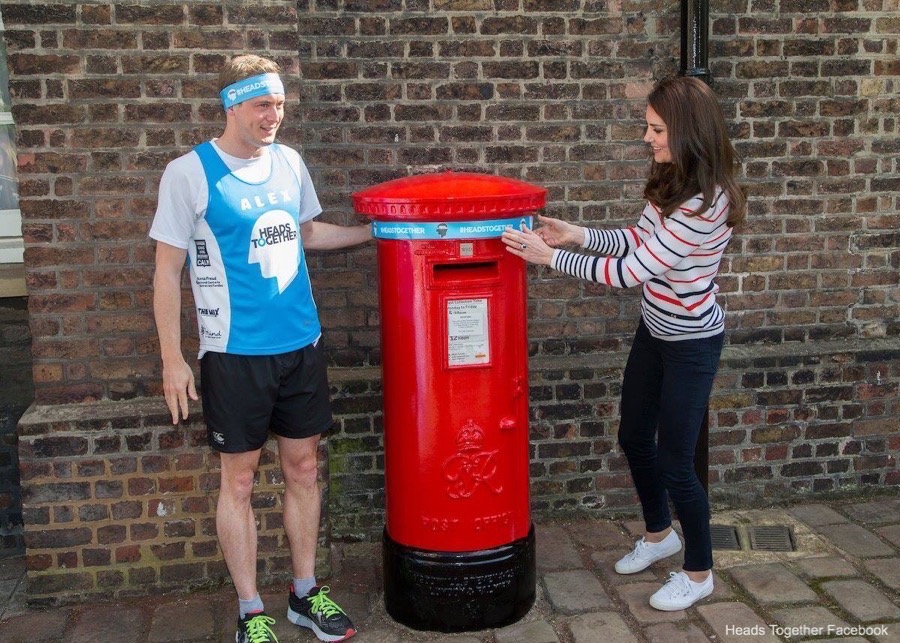 About the Superga Cotu Sneakers:
Kate wears the Superga 2750 Cotu Classics in both khaki green and white. The tennis shoe was invented in 1925 and it's been a wardrobe staple ever since. The shoe features a strong cotton canvas upper and a vulcanised gum sole. The fully breathable pure cotton shoes come in a range of classic colours.
Here's how Superga describes the sneakers:
Our Classic Superga 2750 Cotu shoe is Fashion's trainer of choice. With an extra strong, fully breathable, pure cotton upper, our timeless shape trainer is a lightweight, simple canvas tennis shoe with our vulcanised rubber sole. In production since 1911, this is the staple shoe with full versatility, and is the very definition of smart casual.
Where to buy Kate's sneakers:
If you'd like to "copy Kate" and her Superga Cotu Plimsolls, you'll be pleased to know they're still available for purchase from the following websites:
View more of Kate's sneakers:
The Duchess of Cambridge (Kate Middleton) owns multiple pairs of trainers/sneakers. Browse more below: