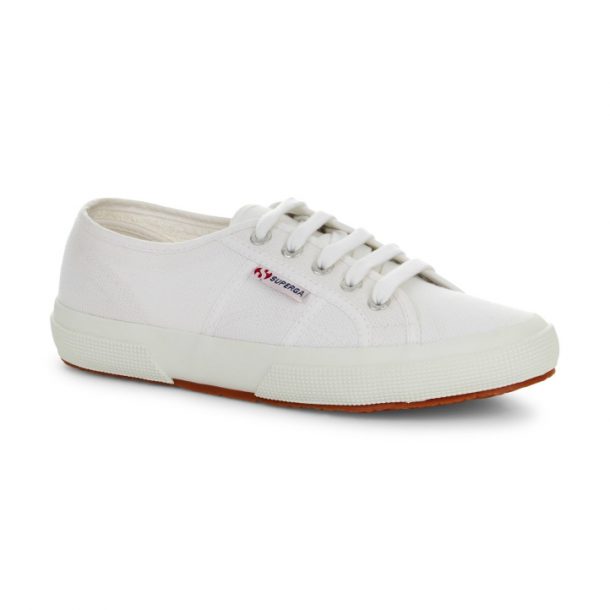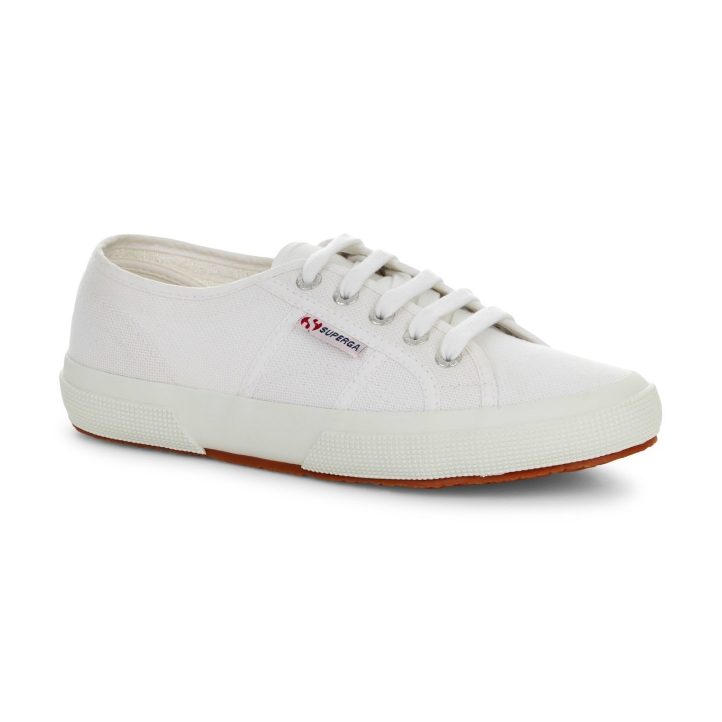 Kate Middleton wears the Superga 2750 Cotu Classic sneakers in white canvas.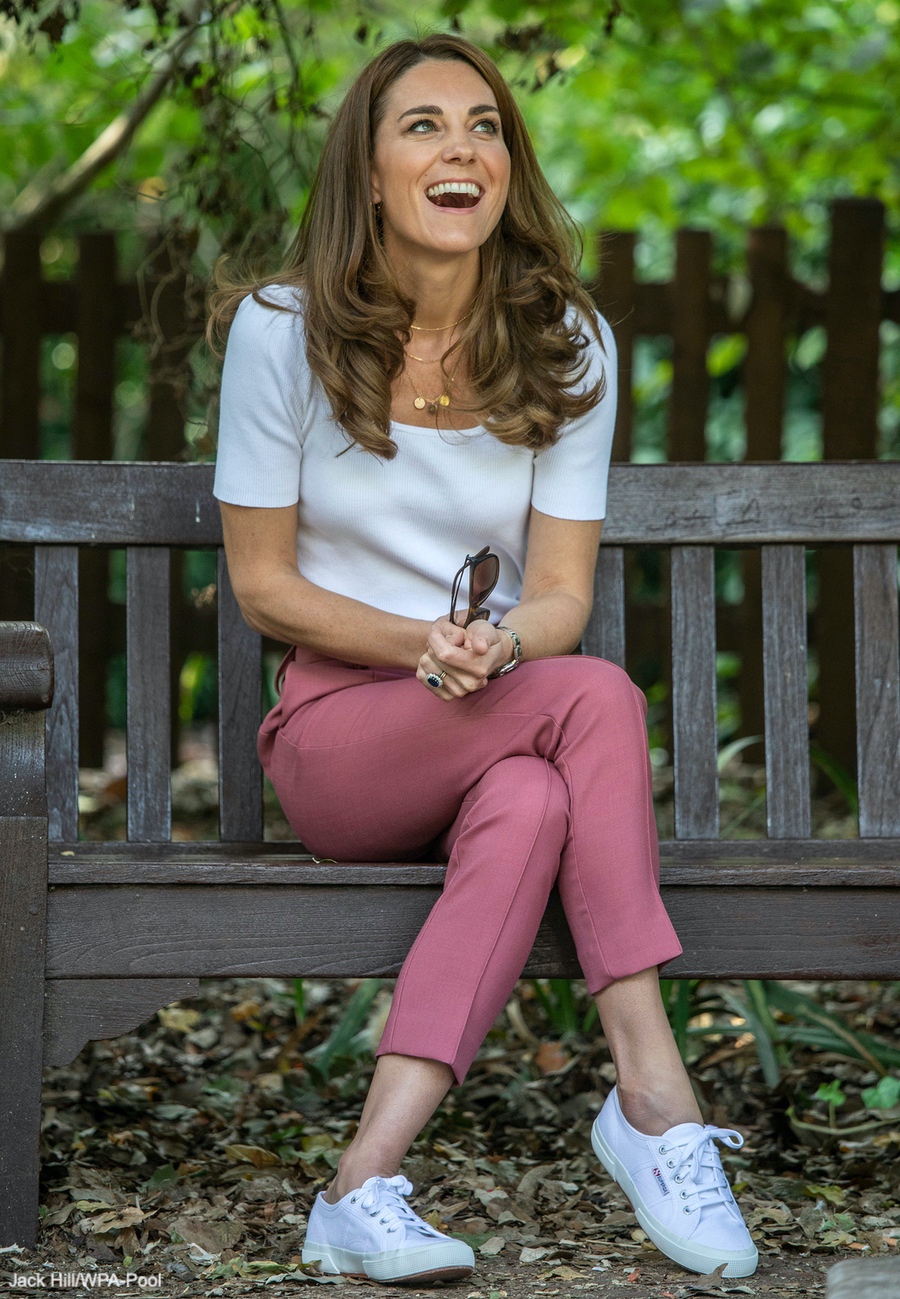 We first saw the Duchess wear the white sneakers in September 2016 during the Canada Tour (below, left). She's continued to wear them regularly ever since, usually with casual outfits on less formal public engagements.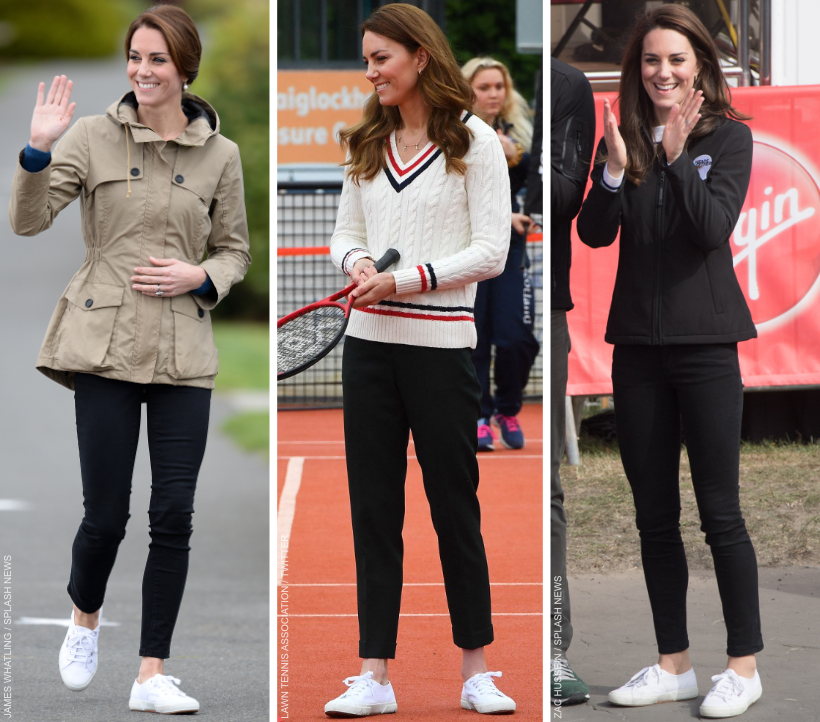 We've spotted the Duchess wearing the white canvas sneakers on 11 public engagements in total since their debut (plus in one candid photo taken outside of her sister's house).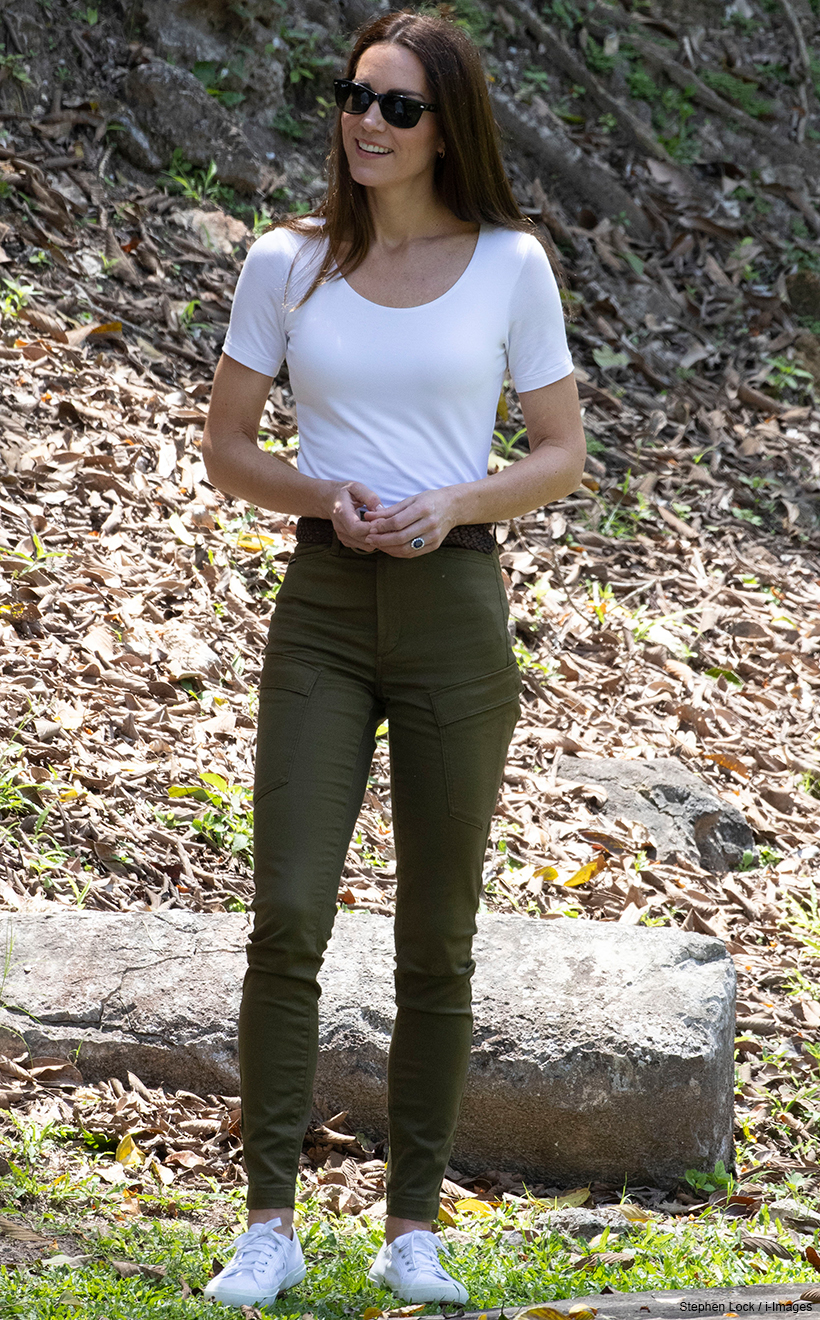 She most recently wore the white canvas sneakers during the 2022 Caribbean tour. Once in Belize (pictured above) and then for a second time in The Bahamas (below).

A close-up of the white sneakers on Kate: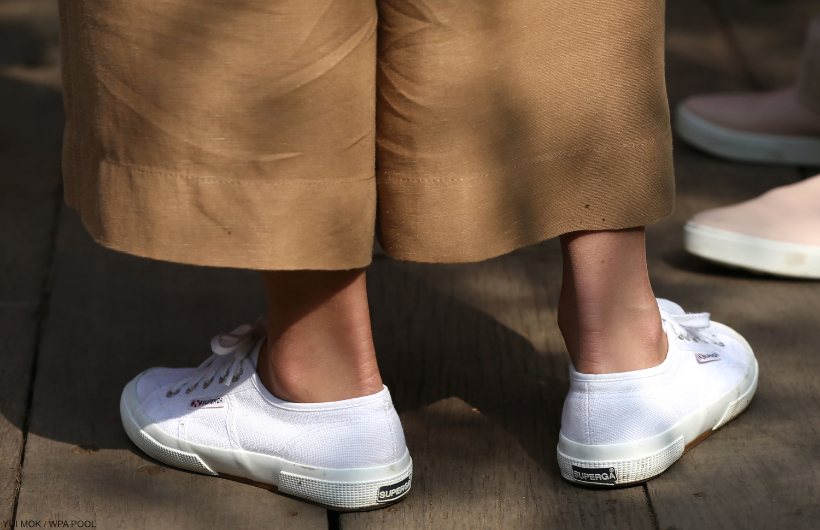 How Kate styles her Superga white sneakers:
Kate is proof that basic white sneakers go with anything, they're really versatile! Over the last five years, we've seen her wear the shoes with skinny jeans, wide-leg trousers, breezy culottes, summer maxi dresses, smart-casual suits and sportswear!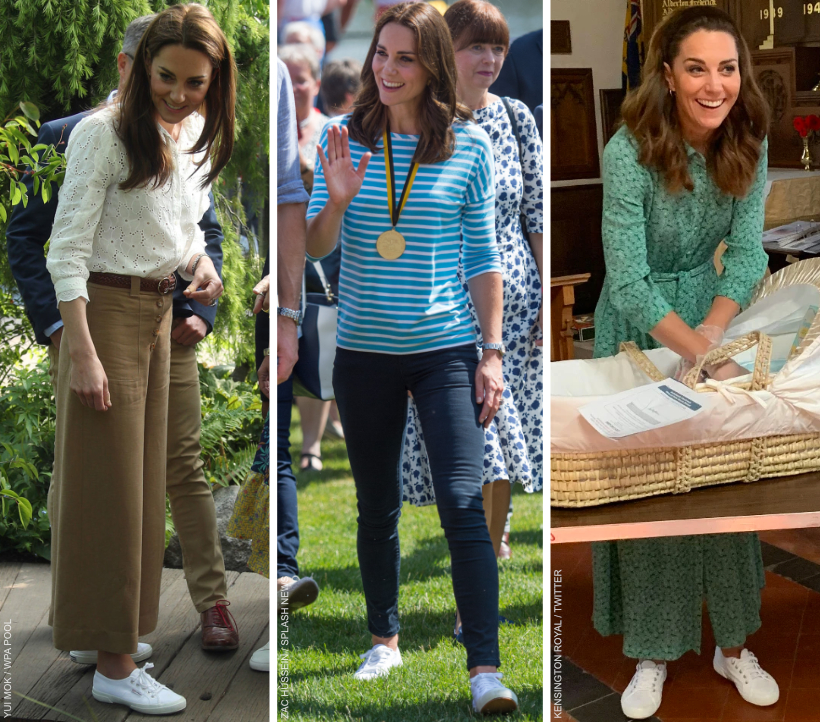 About the Superga Cotu Classics:
These trendy trainers are made from a strong cotton canvas upper on a vulcanised gum sole. They're fully breathable and made from pure cotton.
Here's how Superga describes the Cotu on their website:
Our Classic Superga 2750 Cotu shoe is Fashion's trainer of choice. With an extra strong, fully breathable, pure cotton upper, our timeless shape trainer is a lightweight, simple canvas tennis shoe with our vulcanised rubber sole. In production since 1911, this is the staple shoe with full versatility, and is the very definition of smart casual.
Where to buy Kate's white sneakers:
You can buy Kate Middleton's white Superga sneakers from: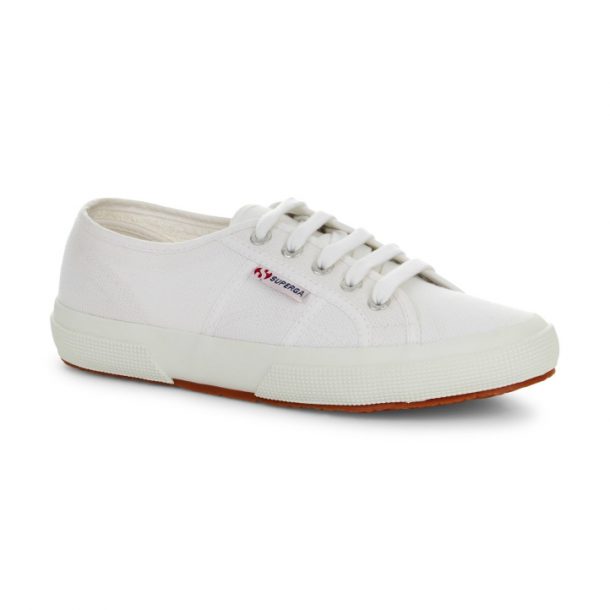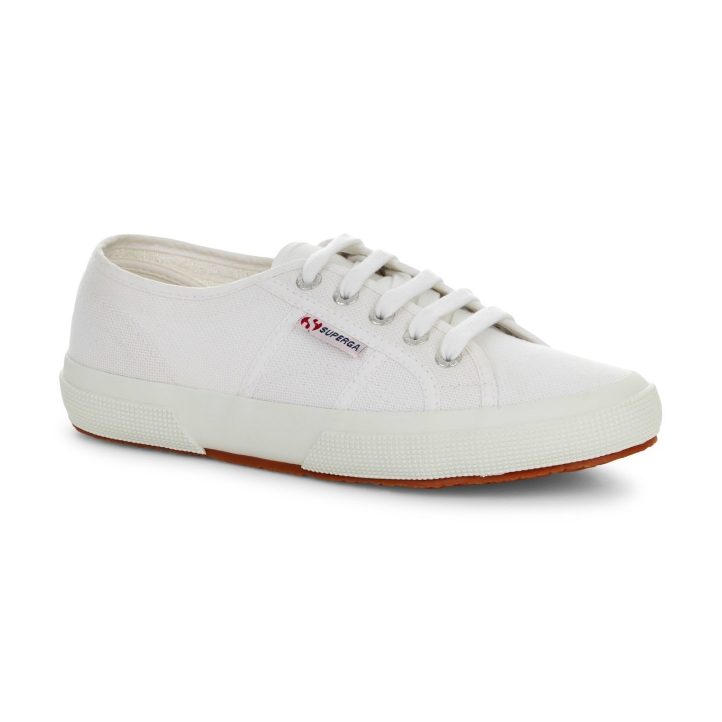 Superga Cotu 2750 Classic
EXACT MATCH! The Superga Cotu Classics are Kate's most-worn sneaker style. The Duchess has worn the shoes with a rainbow of colourful outfits over the last five years. In addition to skinny jeans and sportswear, Kate's used the white sneakers to 'dress down' more formal items like dresses and suits for a more casual look.
I bought a pair of the white sneakers for myself:
After seeing Kate wear her white Cotu Classics on so many occasions, I decided to take the plunge and get a pair for myself.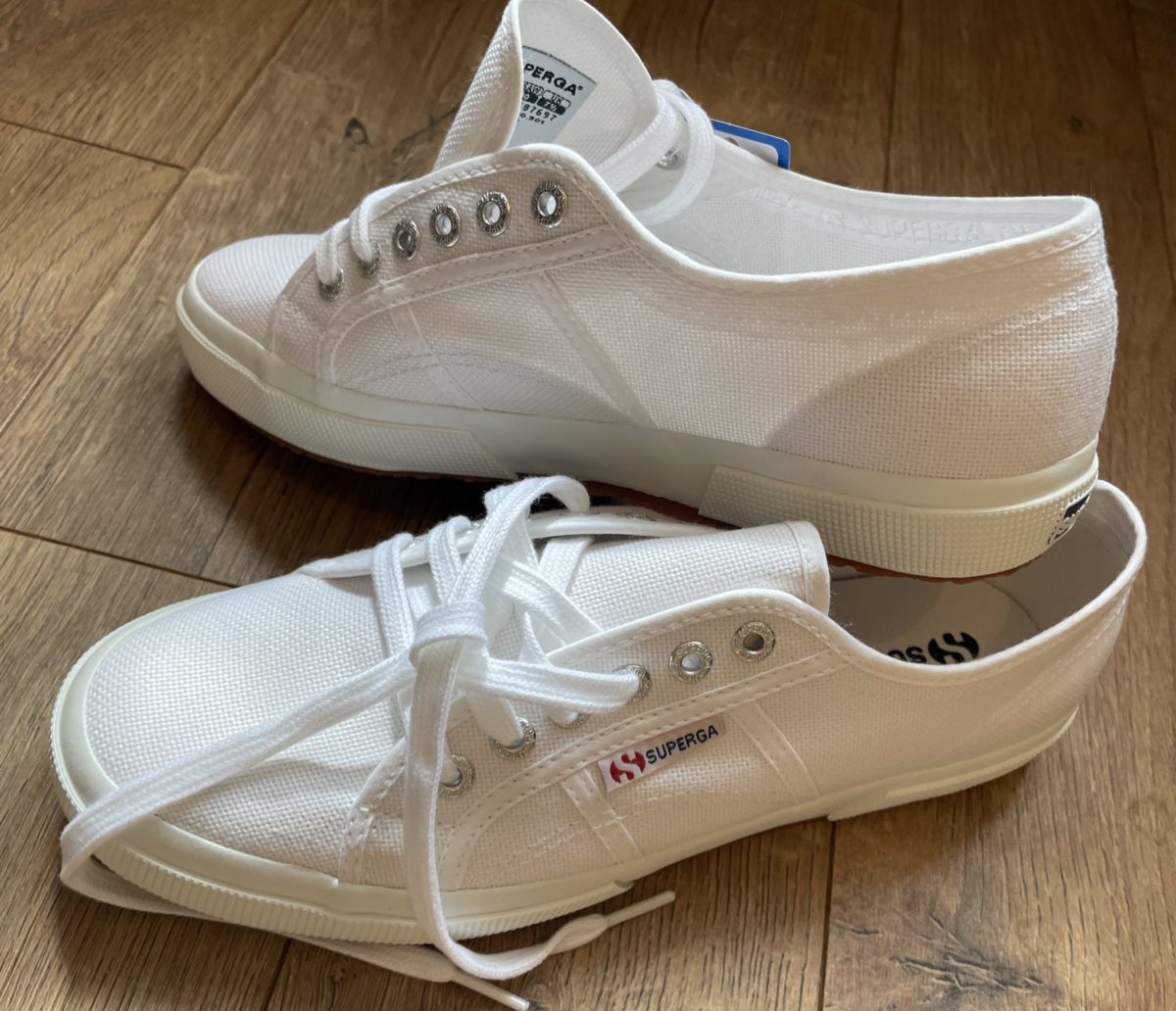 I opened the box and was dazzled by the canvas immediately—the shoes are SO CLEAN AND WHITE AND NEW AND WHITE.  It made me a bit nervous to wear them, truth be told. So I took to Twitter and asked my followers/friends about their experiences—how do they keep them pristine? How do they get out the stains?  I was told to only wear them on dry days and avoid muddy grass where possible.  They also provided a few cleaning tips too (read them here).
I'll admit to only wearing the shoes in my house so far—my first thoughts? They're not as light as I expected. But in terms of fit/comfort, I bought my usual size and have zero complaints. 
I think now the weather is improving here in the UK as we enter summer, I'll brave wearing them outside!
I was not compensated for this review. But I do use affiliate links on this page, so I will receive a commission from Superga if you purchase a pair of trainers through one of them.
Kate owns the Superga Cotu Classics in green too!
The Superga Cotu Classic comes in a range of different colours.  Kate also owns them in green! The Duchess has worn them on three public engagements to date.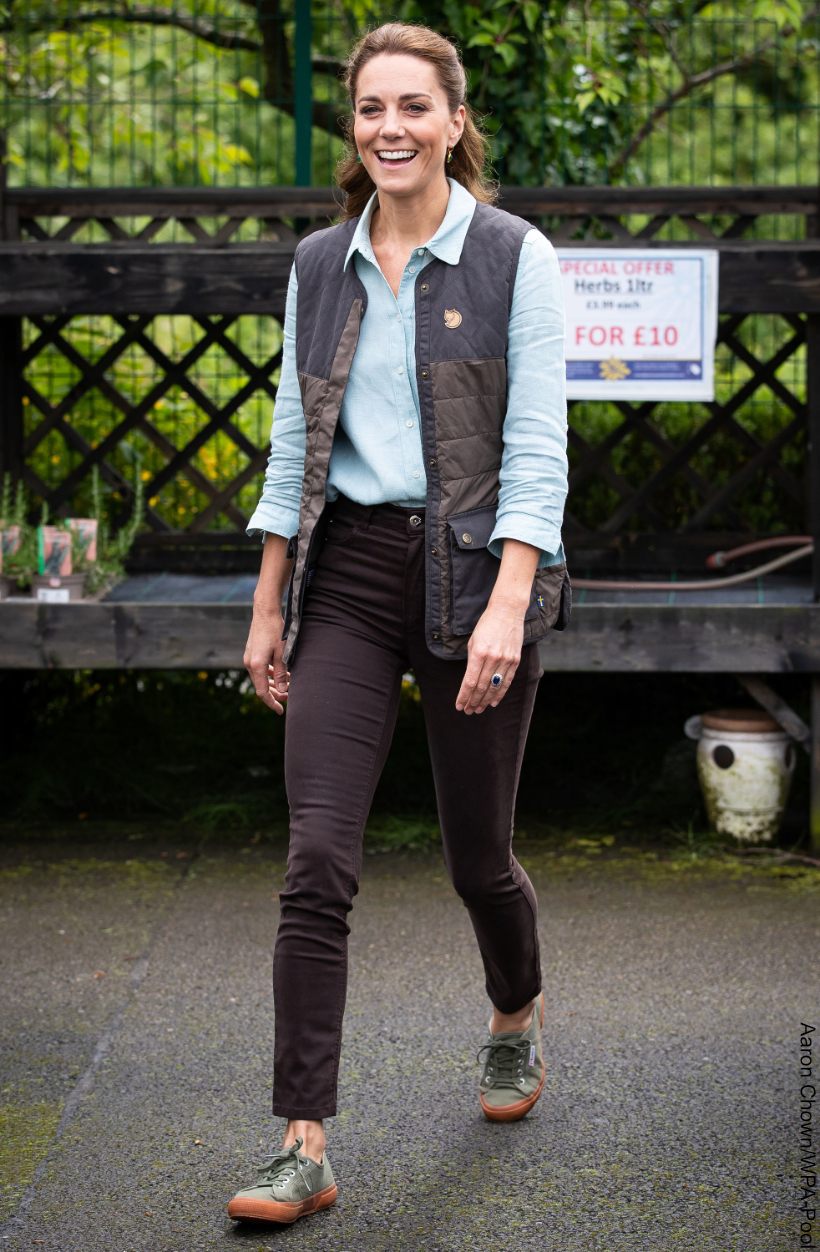 (Note: In the United States the shoes are referred to as sneakers. In the United Kingdom, they're known as plimsolls or trainers. I use all three terms interchangeably on this page).