Kate Middleton wore The Light Sleeper dress by The Vampire's Wife during a visit to Belize in 2022.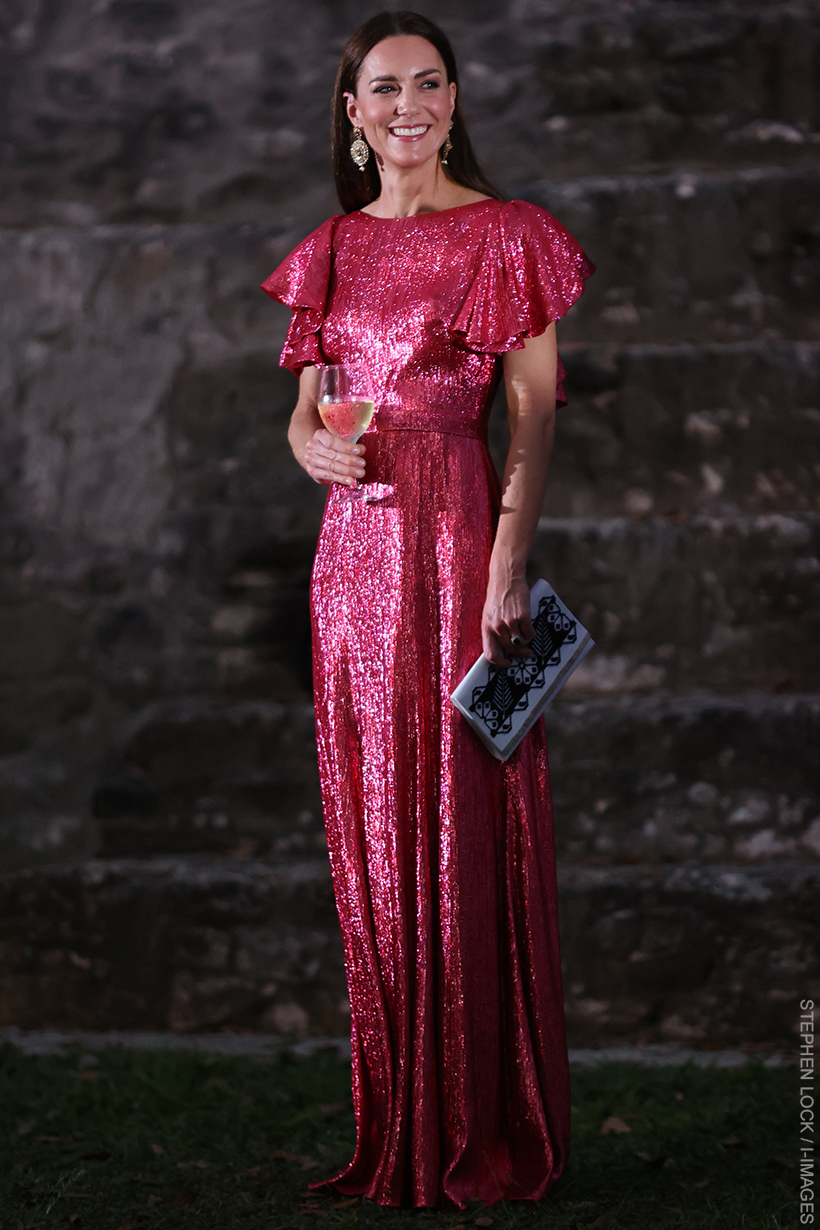 Kate chose this show-stopping gown for an evening reception during the 2022 Caribbean Tour. The deep, shimmering jewel-tone contested perfectly with the location: the ancient Mayan ruins of Cahal Pech.
I hope we'll see Kate repeat this gown the future. The colour and fabric are phenomenal!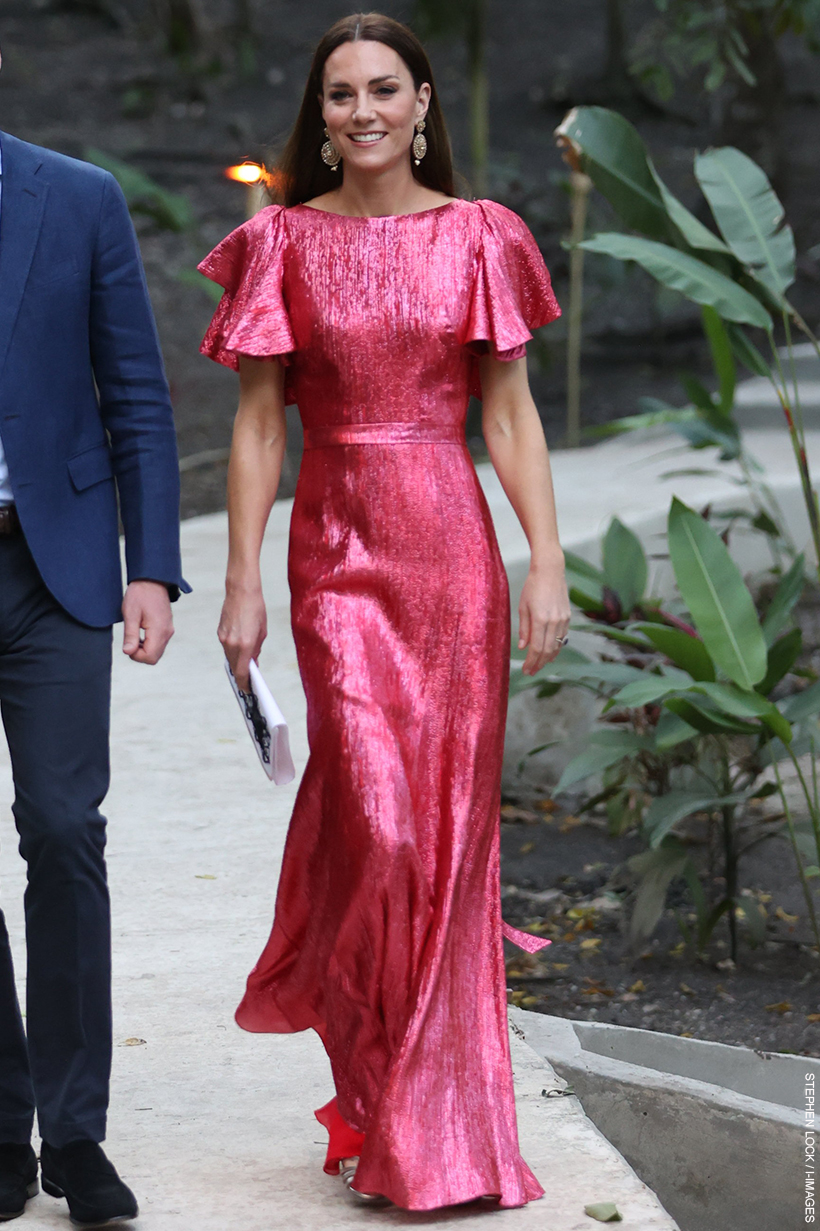 About the pink gown:
This stunning evening gown features a darted bodice, a lightly accentuated waist, flutter sleeves and a sweeping hemline. The Vampire's Wife say the dress fabric is "woven with shades of ruby metallic threads".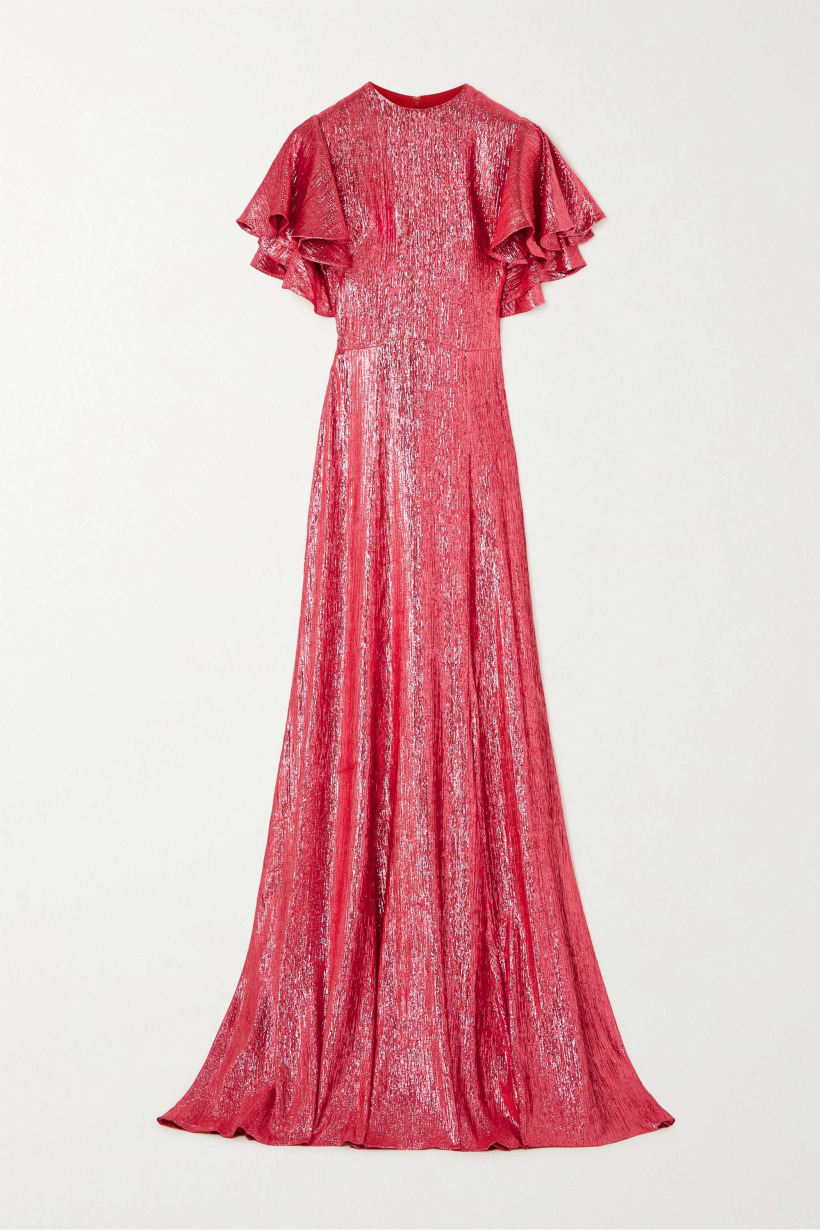 The Vampire's Wife 'The Light Sleeper' Dress in Ruby
EXACT MATCH – If you'd like to copy Kate's style for an upcoming event, you're in luck! The Light Sleeper is now available to buy in this stunning shade of magenta pink!
Note: Kate had a ribbon belt added to her dress. The off-the-rack gown does not come with a ribbon belt.
More colours available:
The Vampire's Wife produce the Light Sleeper Dress in a variety of colours, prints and fabrics. Here's a little selection of the other designs on offer: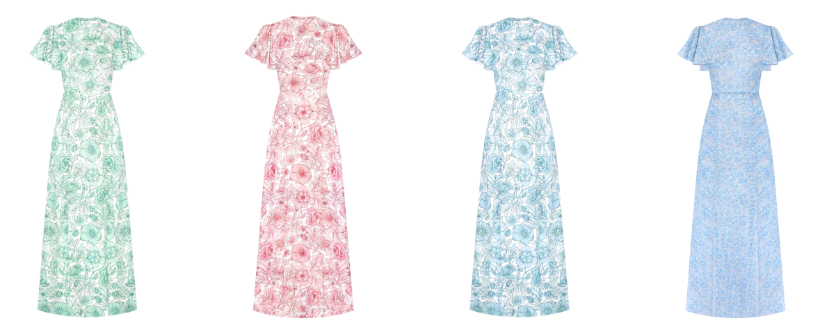 Shown below in white and blue floral at Selfridges, white and pink floral at Atterley and white and blue floral at Net-A-Porter and a darker blue floral at Moda Operandi.
Has Kate Middleton worn The Vampire's Wife before?
Yes, Kate owns a second dress from The Vampire's Wife. She first wore their emerald green Falconetti dress during a visit to Ireland in 2020 (see below). She later wore it again to sit for an official portrait.