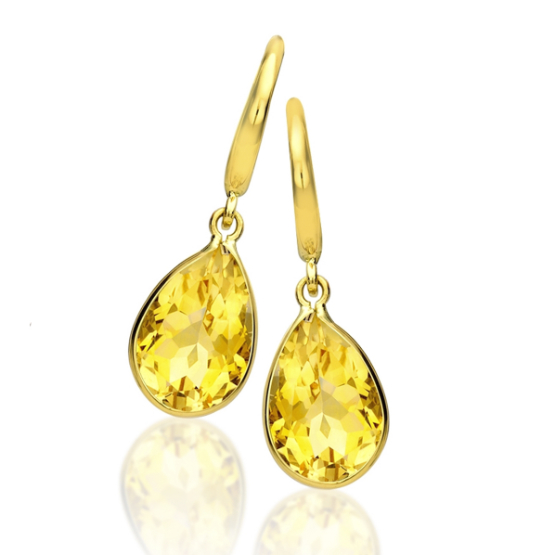 The Duchess of Cambridge (Kate Middleton) owns a pair of Kiki McDonough Citrine Drop Earrings.  She's worn them several times since joining the Royal Family in 2011.  She wears the earrings when carrying out public engagements and when off duty.  They appear to be her go-to pair.
About the Kiki McDonough Citrine Drop Earrings:
The earrings feature a citrine pear shaped stone suspended from an 18 carat gold hoop.  The jeweller describes the earrings as "a simple and extremely wearable style … perfect for adding a touch of colour to the face."  The earrings measure 16mm by 9mm.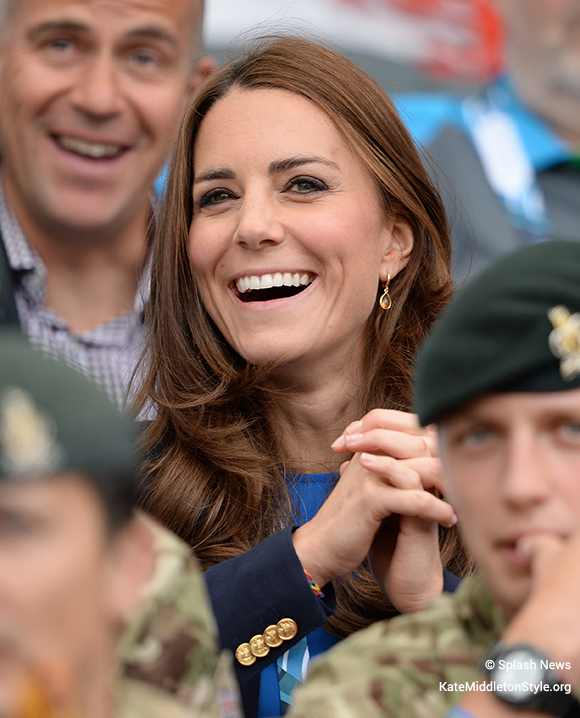 These beautiful earrings used to be part of Kiki McDonough's 'Eternal' collection, but now they're listed in the 'Classic' section.
Where to buy the Kiki McDonough earrings:
Of course, the earrings can be purchased from Kiki McDonough's website.  They cost £495 (which is approximately £606 USD).
Note:  If you live outside of the UK and want to buy the earrings from Kiki McDonough's website, you might have to pay an additional charge for delivery, plus duties and taxes.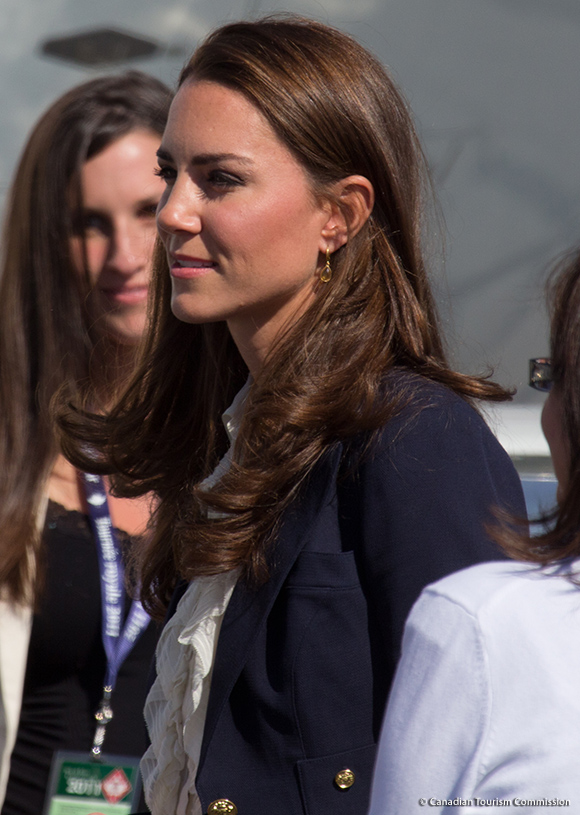 If you live in the USA, Neiman Marcus sell the earrings with a blue topaz stone for $740 with free shipping and free returns.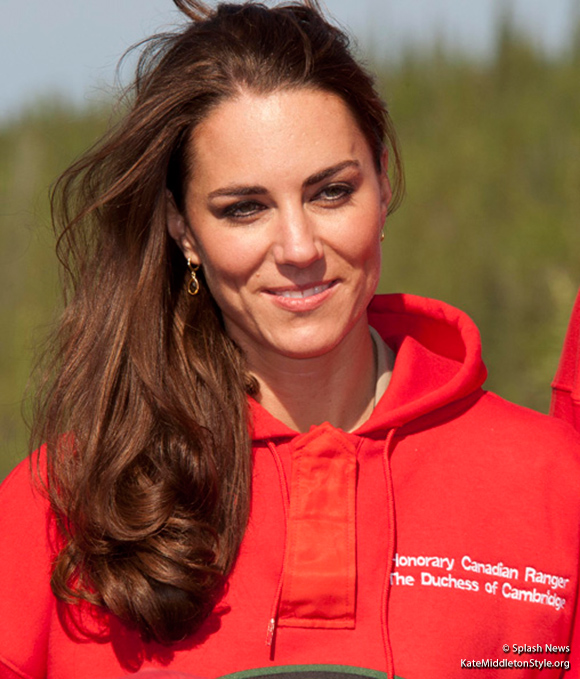 Shop Kiki McDonough's Citrine collection:
Kiki McDonough does a full range of citrine stone jewellery, including necklaces, rings and bracelets too.  Shop it at Neiman Marcus:
Kate Middleton wearing Kiki McDonough:
Kate wears several pairs of Kiki McDonough earrings and at least one necklace too. Here's a picture of Kate wearing the Grace earrings: