On Monday 28th November 2016, William and Kate attended the Duke of Westminster's memorial service at Chester Cathedral.
Sadly, the Duke died back in August after suffering a heart attack while visiting his shooting estate in Lancashire.
A number of prominent royals attended the service, including Prince Charles and the Duchess of Cornwall and Princess Eugenie.
At the service, the Duke's children led the tribute to their father by giving short readings. Lady Edwina read a personal poem titled 'a letter to my father,' while her brother Hugh (now the 7th Duke of Westminster) read Rudyard Kipling's poem 'If'.
Prince William paid tribute on behalf of the Royal Family by reading the Garter Prayer. It's part of the annual Knights of the Order of the Garter service. The late Duke was a member of the prestigious Order of the Garter.
The Cambridge family are very close to the Westminsters. The late Duke's widow, Lady Natalia, is Prince William's godmother. Meanwhile, their son Hugh, the new Duke, is Prince George's godfather.
To the sombre occasion, Kate wore a black coat by Alexander McQueen. It's a bespoke piece made from wool and velvet sections, almost patchwork in design. Below, you can see the velvet sleeves and collar: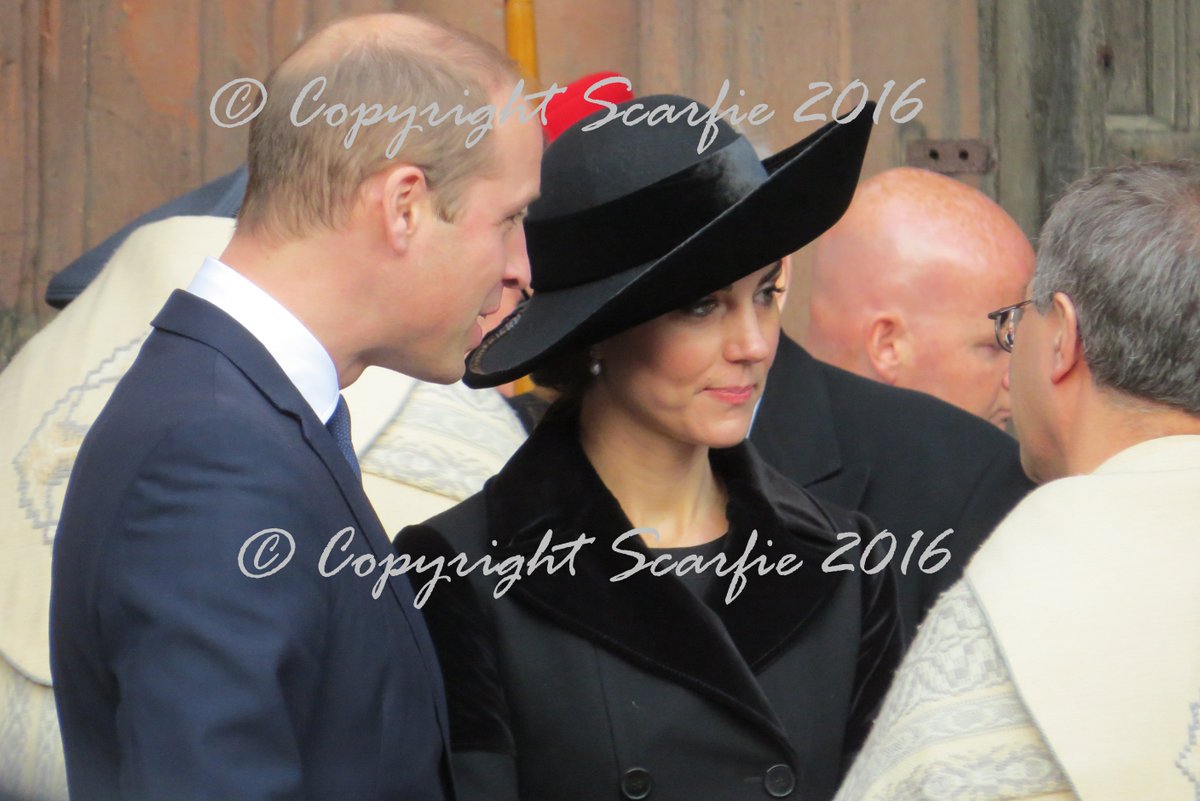 We first spotted Kate wearing the coat to the National Service of Remembrance in November in 2015.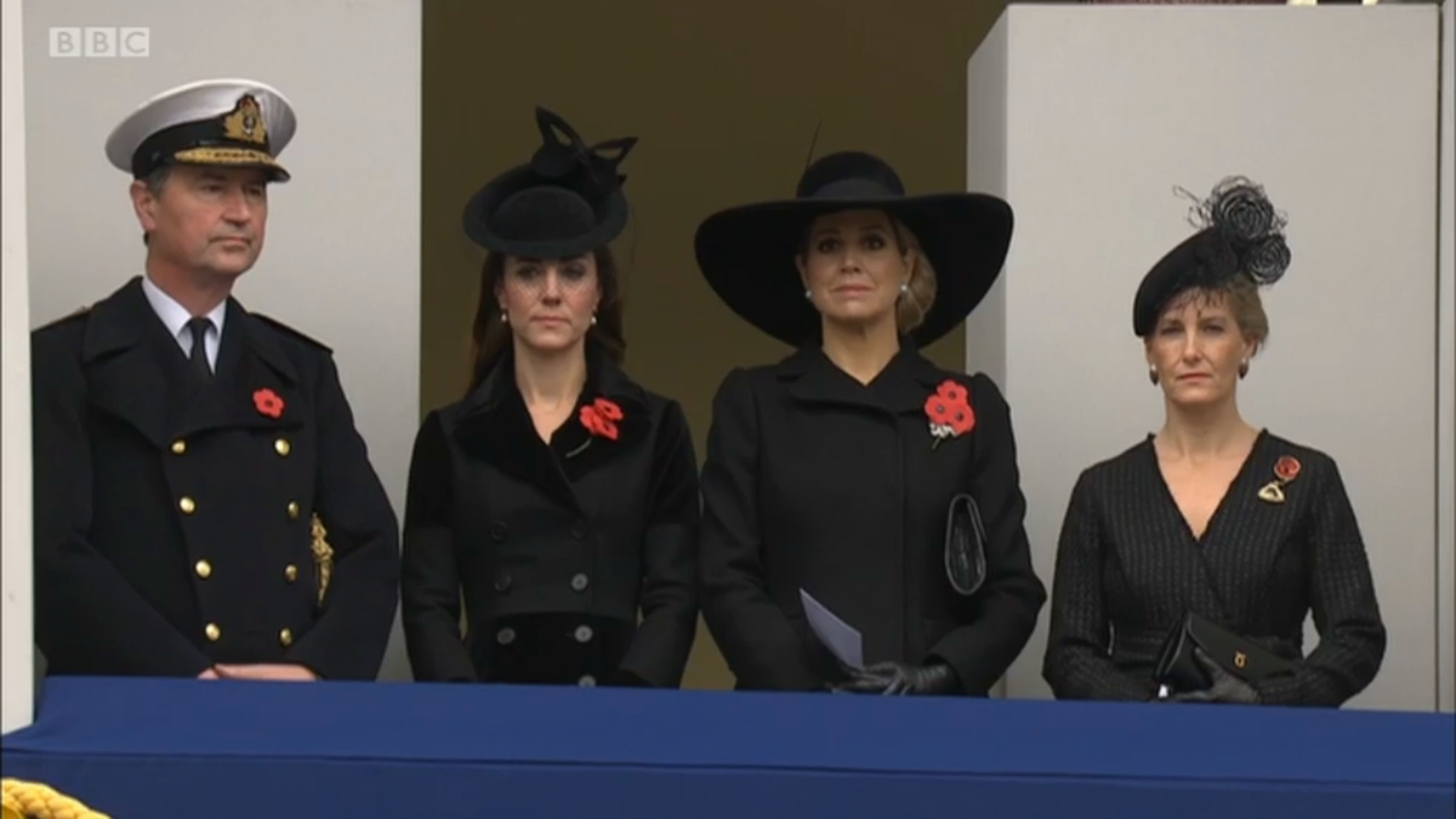 Susan from What Kate Wore describes the coat as follows:
"Kate's coat has a fitted bodice and full skirt, slightly padded shoulders, double-breasted styling, a buttoned tab at the back waist and a center back vent. The garment's most distinctive feature is its panels of black velvet mixed with the black wool. The coat shared several design elements Alexander McQueen's Double-Breasted Patchwork Compact Felt Coat from the pre-fall 2015 collection."
Here's a closer look at that jacket Susan mentions, formally available at at Lane Crawford: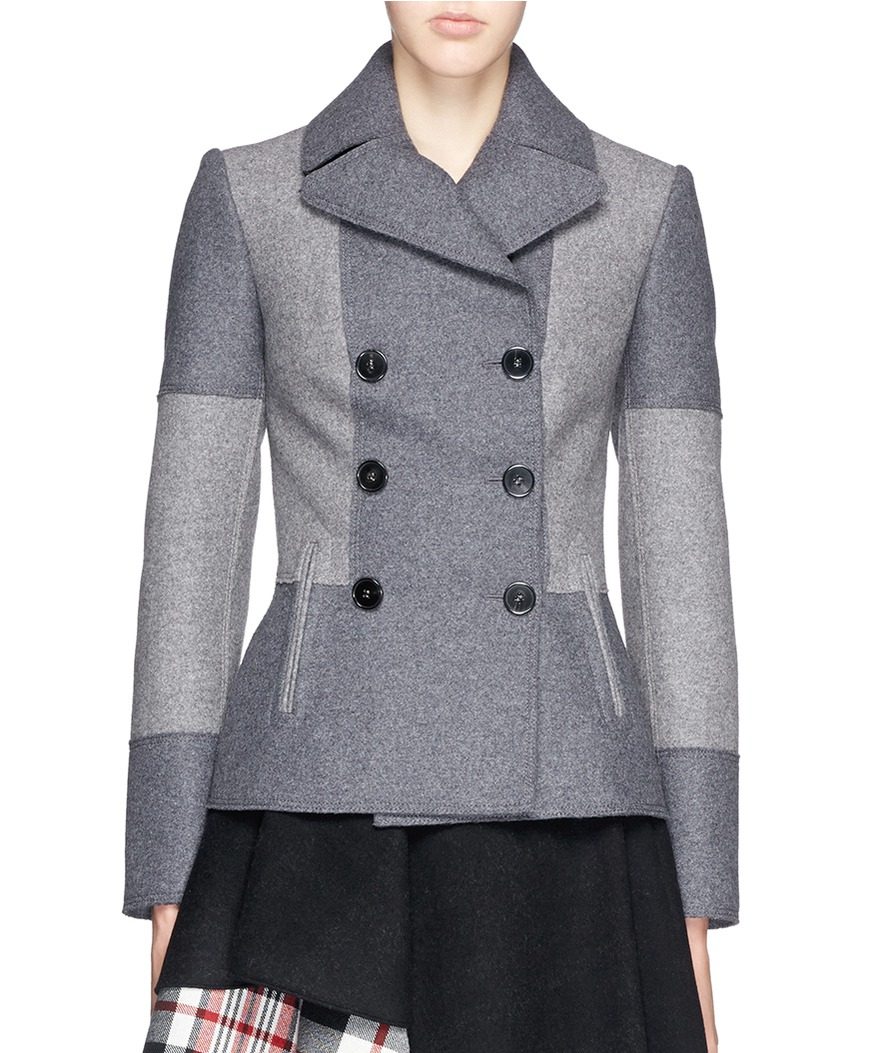 To further illustrate the velvet trims used in McQueen's collection last year, I created a photo montage of four different double breasted coats, taken from various retailers –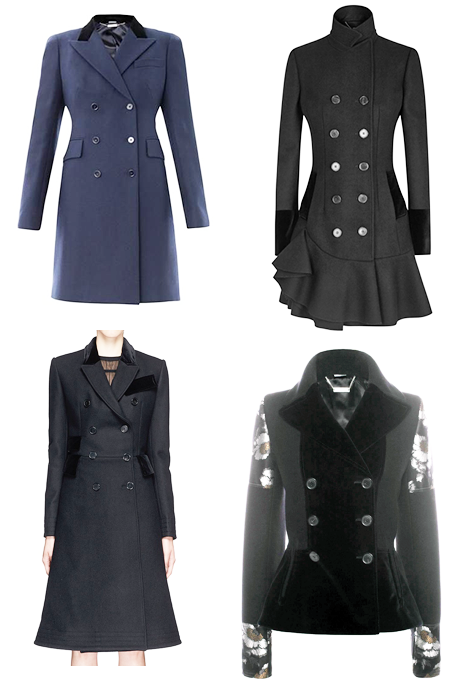 Does Kate's hat feel familiar? It ought to, she wore it earlier this month. It's by milliner John Boyd.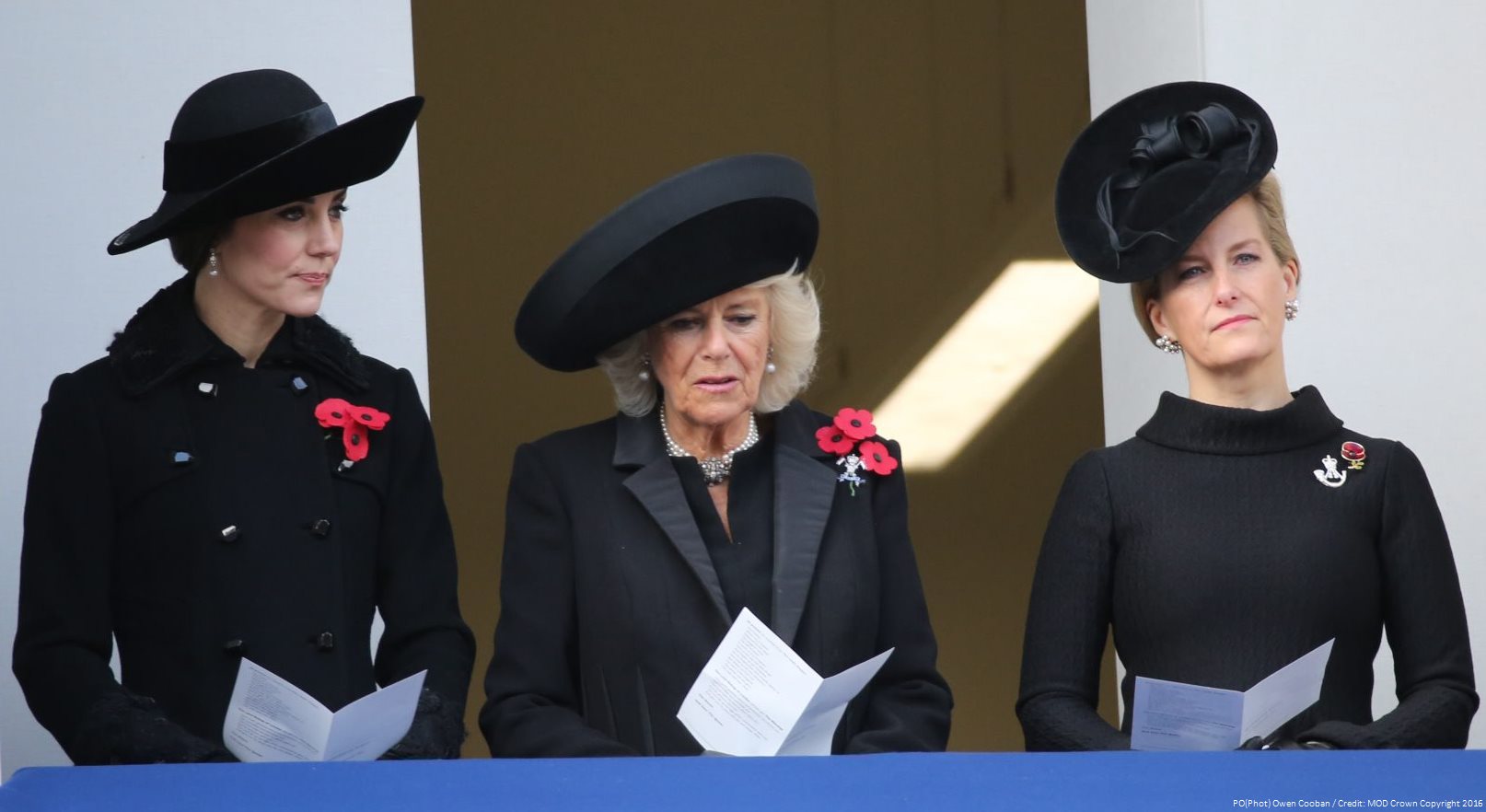 Kate wore her black Gianvito Rossi suede pumps. We believe they're the Gianvito 105 style. She's worn these shoes in four different colours this year. If you'd like to own the shoes, they're available at MyTheresa.com for $675 / £450.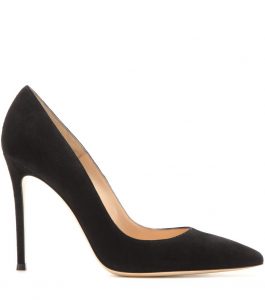 Kate carried her Pretty Ballerinas velvet clutch. You may remember that she carried the bag to the Festival of Remembrance earlier this year.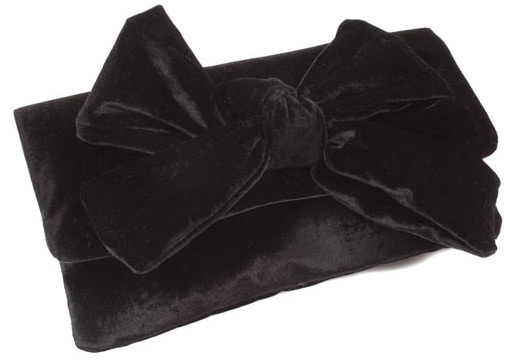 The company no longer sells the bow clutch bag. However, if you're looking for something similar for the upcoming party season, L.K. Bennett sells black suede clutch with an oversized bow that is a very close match: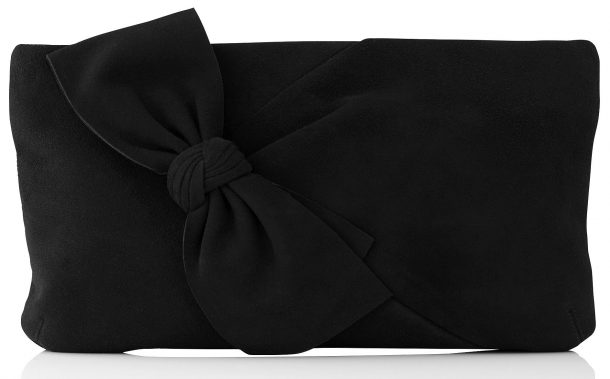 Kate loaned a pair of the Queen's pearl earrings for the service. Here's a close-up of the earrings from the Canada tour earlier this year: