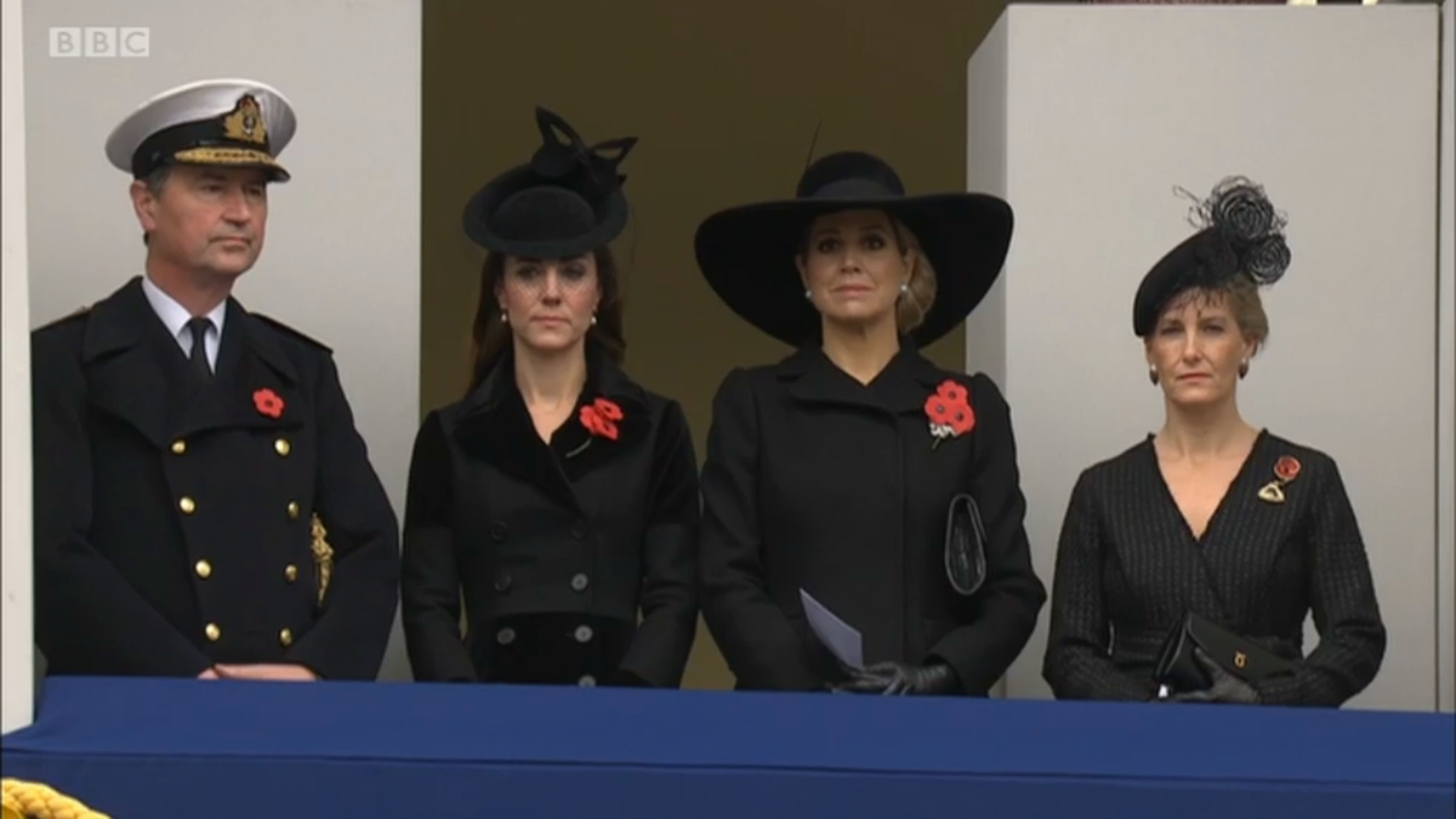 This morning, the Duchess of Cambridge joined prominent figures of the British Royal Family (plus Queen Maxima of the Netherlands) at the National Service of Remembrance in Whitehall, London.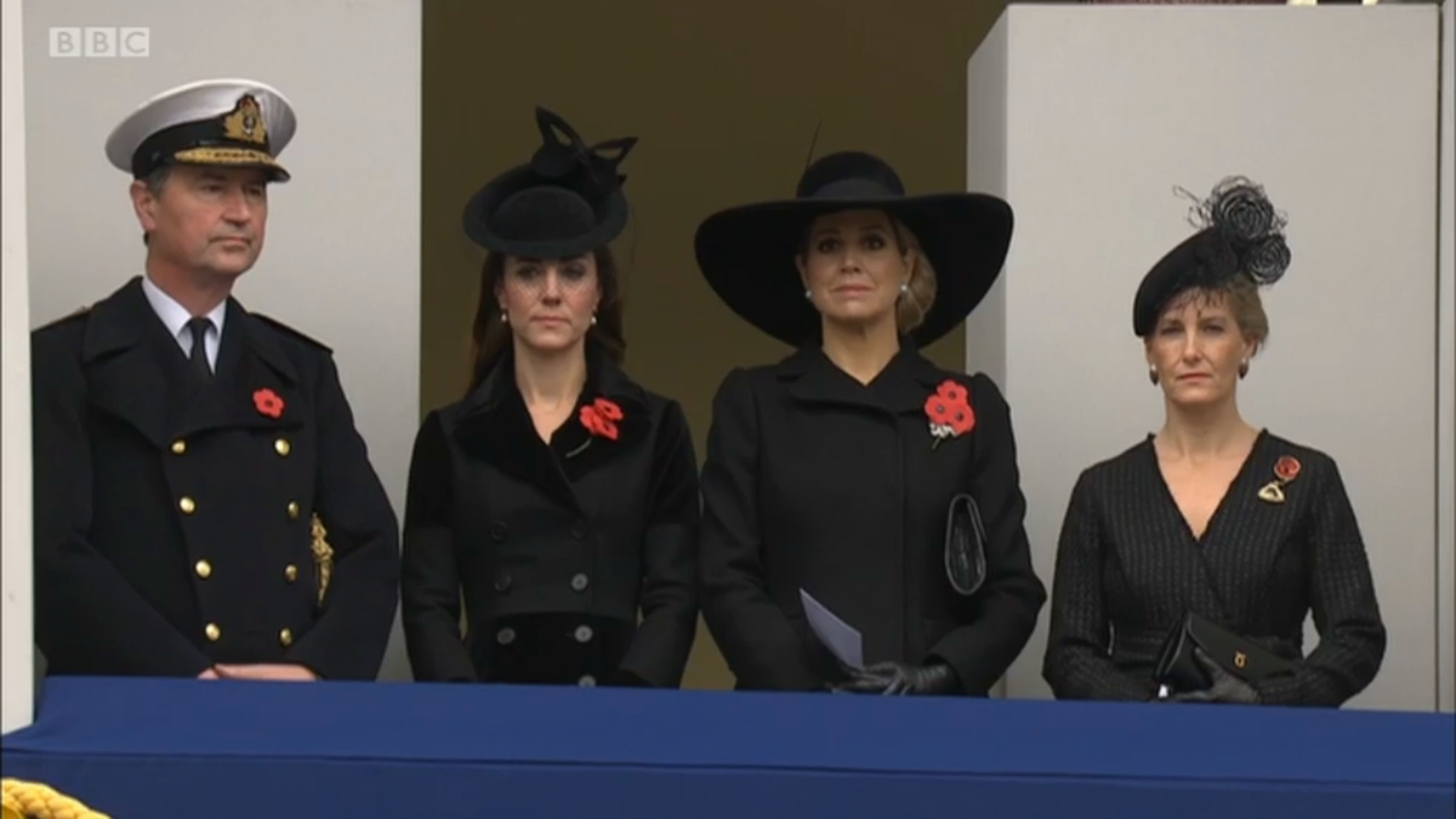 The ceremony, which is led by the Queen, is held to honour and remember those who have died since the First World War serving our country.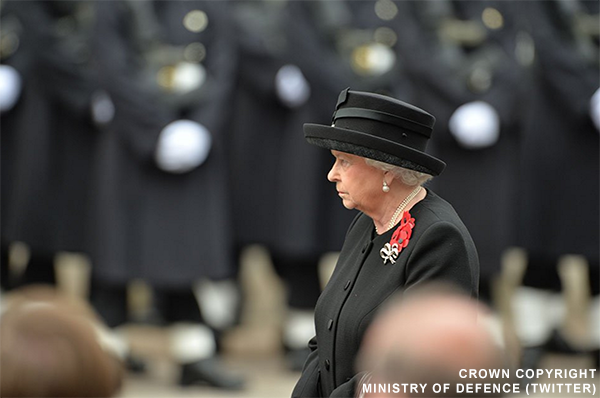 A little more about the ceremony from the BBC –
The prime minister, leading politicians,representatives of many of the world's religions, dignitaries from around the Commonwealth and military leaders join thousands of veterans from countless conflicts for the Two Minute Silence at 11.00, the service and march past. All gather to remember those men and women who have died serving their country.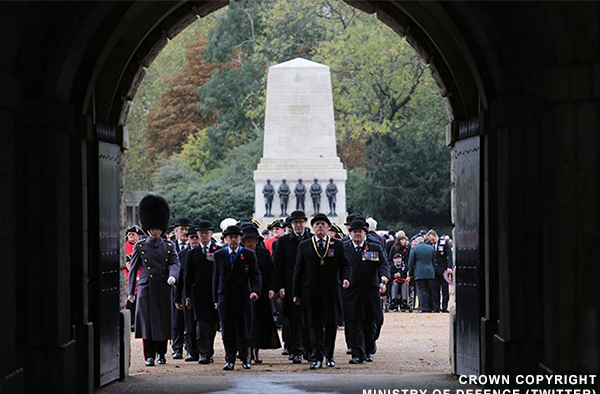 British Prime Minister David Cameron laying a wreath at the cenotaph –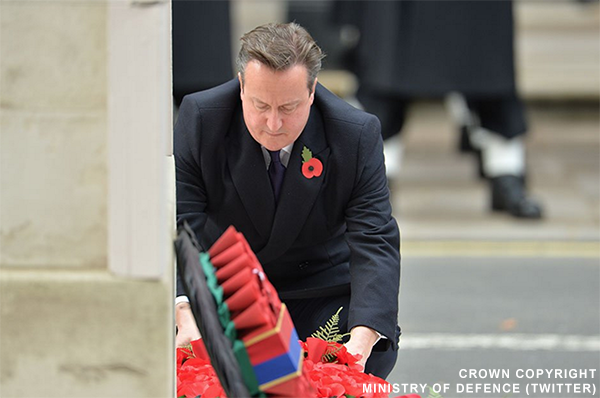 As per protocol, the husbands and wives of the Royal Family watch proceedings from a balcony overlooking the cenotaph in Whitehall. This year, Kate stood on a balcony with The Countess of Wessex, Princess Anne's husband Sir Tim Laurence and Queen Maxima.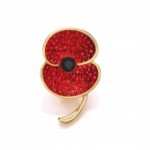 Support the Royal British Legion by shopping the Poppy Collection in the charity's official online shop.100% of the profits go to the Royal British Legion, who provide help and welfare to the serving and ex-Service community and their families.
Click here.
Although this is a sombre occasion, this is a style blog, so we will discuss Kate's outfit now for those interested.
Kate's outfit:
The service attendees always wear black, as a mark of respect. This year Kate wore a coat we have not seen before.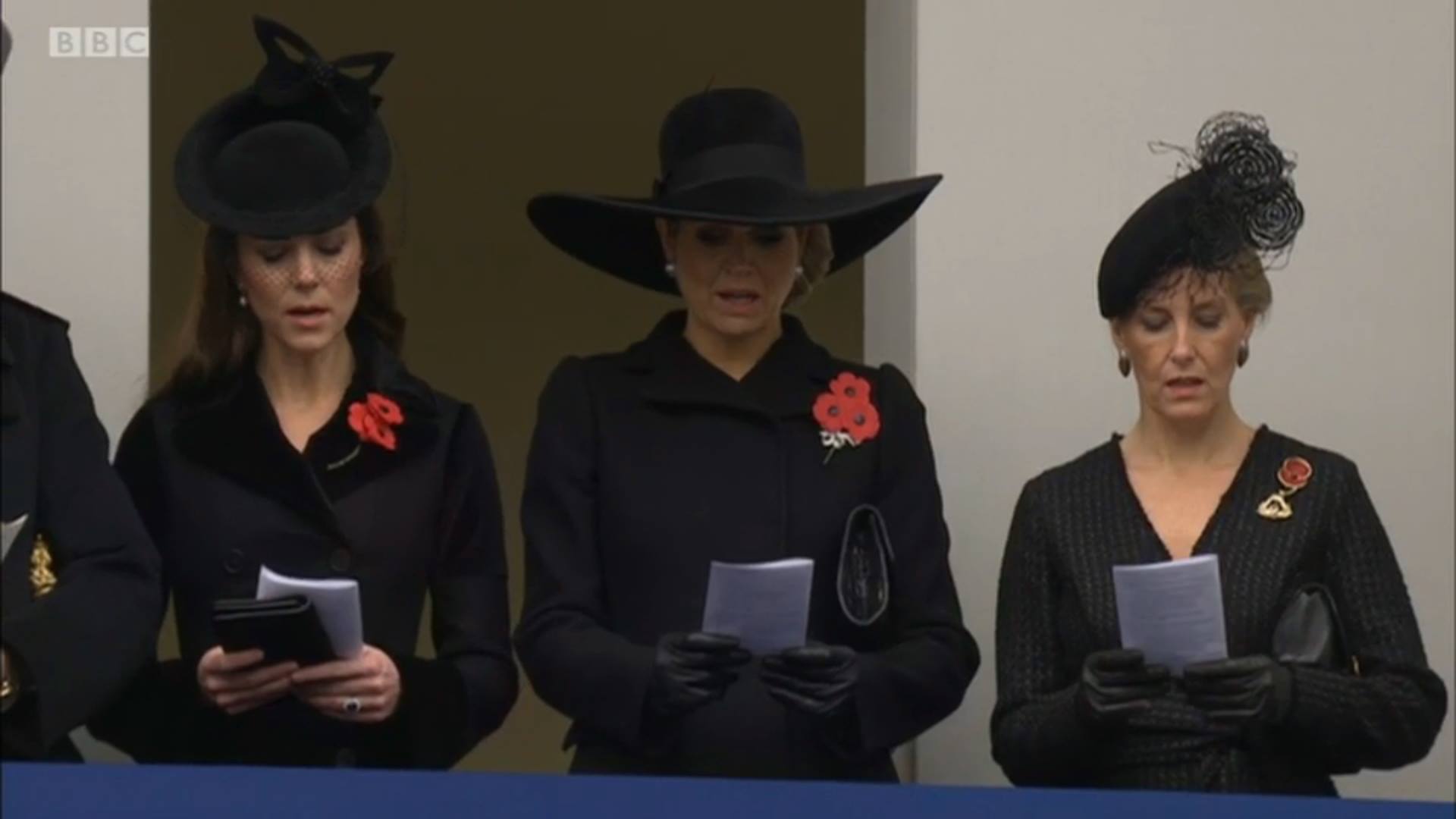 Kensington Palace never release information about Kate's clothing on Remembrance Sunday, so the community has to do a little detective work. This year, Susan from What Kate Wore, Anna from My Small Obsessions and myself agree the coat is probably a bespoke piece by Alexander McQueen. The coat features a number of elements from current and previous season McQueen pieces (namely the velvet trim to the collar and sleeves). As regular readers will know, the Duchess has ordered a number of bespoke coats from the designer previously.
Here's a look at three double breasted McQueen coats with velvet trimmings (note – I have digitally altered them to appear lighter, so you can see the contrast trims better.)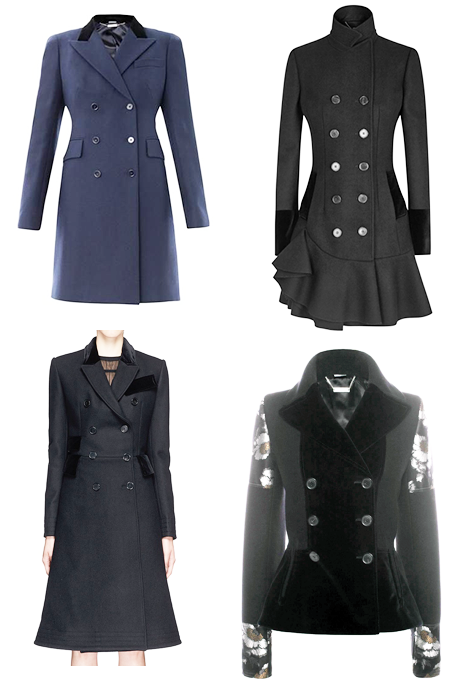 Kate wore a new black hat – we'll update the blog post later with more details, as they become available.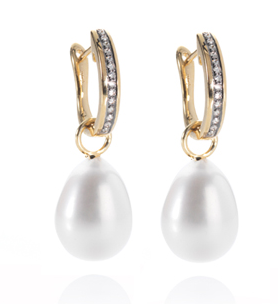 Kate's earrings should feel familiar if you follow Kate's style closely – they're the Baroque Pearl Drops by Annoushka. The Duchess wears them on Kiki McDonough hoops.
The Duchess is carrying a clutch bag – to me it looks like her Mulberry Bayswater wallet, pictured below in leather. Kate owns it in suede.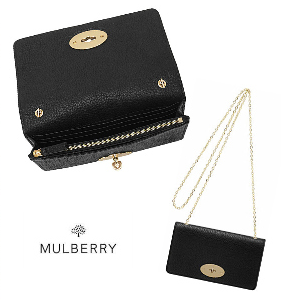 —
I'll be updating with more information and photos throughout the day. Please do check back later.