Today, (1st November 2017) Kate and The Royal Foundation hosted a roundtable discussion at Kensington Palace on the topic of maternal mental health.
Experts from the Anna Freud National Centre for Children and Families, Family Action, Best Beginnings, Kings College London, the Royal College of Obstetricians and Gynaecologists and the Maternal Mental Health Alliance were present at the discussion.
The media weren't alerted to the meeting in advance, and the discussion took place in private  (which is why we only have the one photo of the event today, above).
According to a palace spokesperson, Kate is keen to develop an understanding of the issues surrounding maternal mental health and learn about what support is available for expectant mothers.  She is also keen to encourage open conversations on the topic of maternal mental health and the impact it can have on families.
At least 20% of women are affected by mental health problems during pregnancy or in the first year following the birth of a child.  If left untreated, maternal mental health problems can have a significant and long-lasting effect on the woman and her family.
This isn't the first time Kate's shined the spotlight on maternal mental health this year.  In spring, she attended an event to officially launch a series of educational films produced by Best Beginnings (one of the charities present at today's discussion).  The films explore a range of mental health conditions that may affect new and expectant mothers, raise awareness of maternal mental health issues and encourage conversation.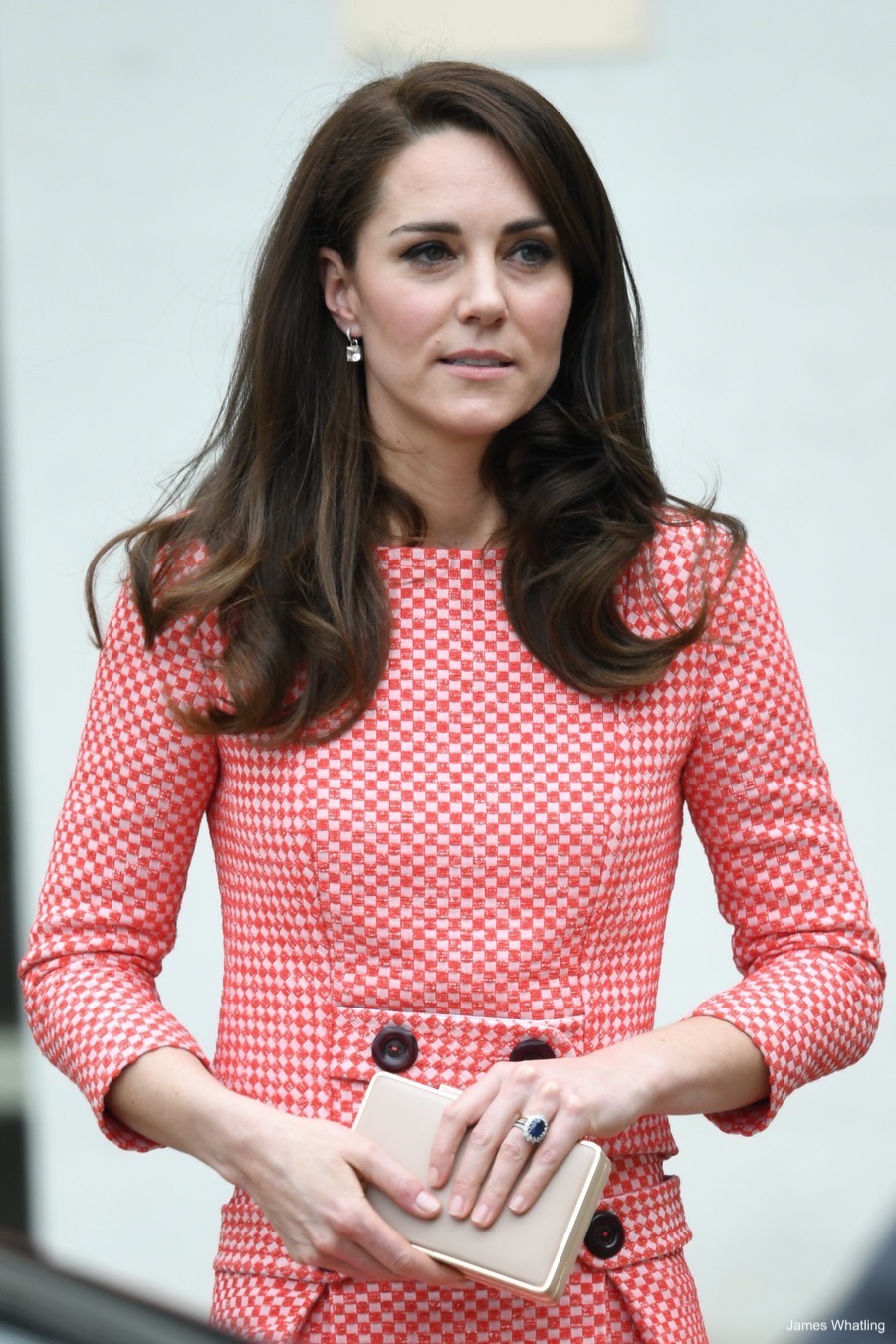 Best Beginnings is one of Heads Together's charity partners.  (Heads Together is the mental health campaign spearheaded by William, Kate and Harry's Royal Foundation).
Ay the event in March, Kate spoke about her own struggles during motherhood.  She said that while motherhood has been rewarding and wonderful, it's also felt challenging and overwhelming at times.   You can watch the full speech below.
Kate's outfit:
If we zoom in on the one photo, we can see Kate's wearing a black and white jacket with bows on the front.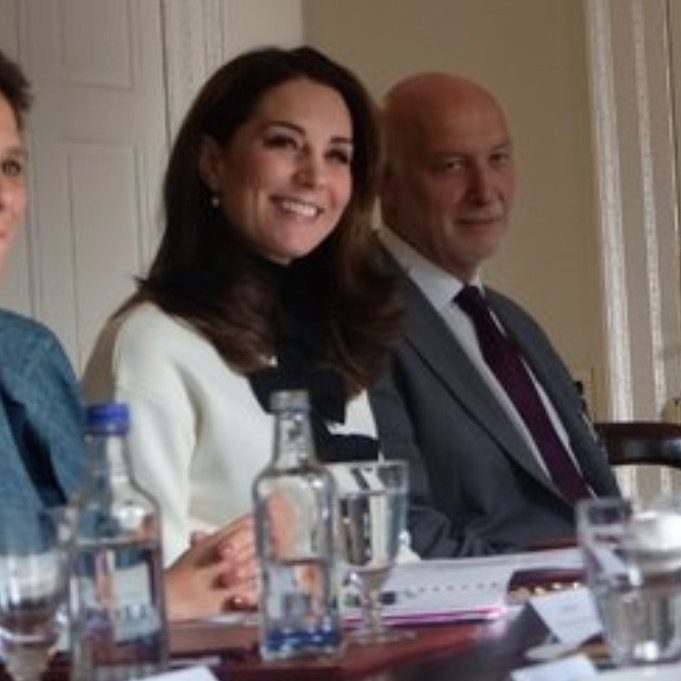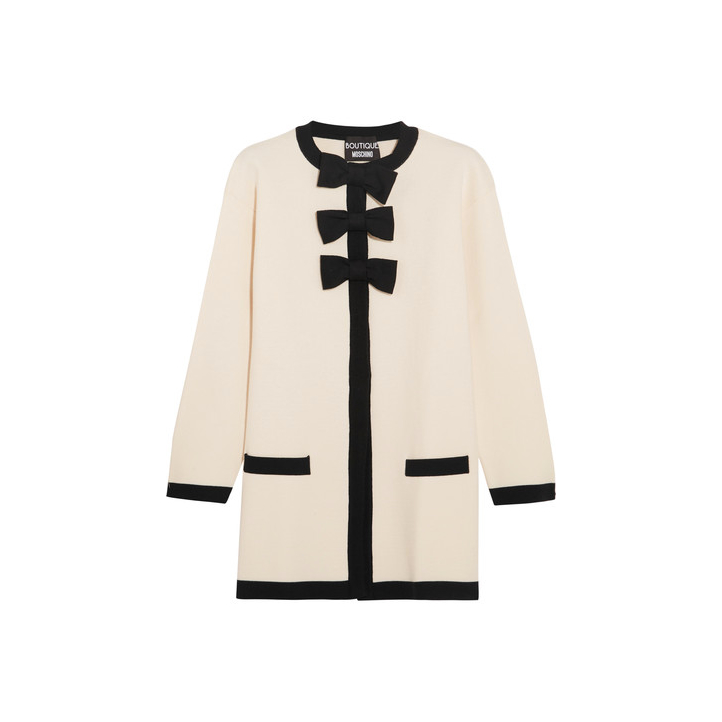 Despite the lack of high-quality photos, eagle-eyed Ashley Marie was able to identify Kate's jacket.  She also realised that Kate wore it in May this year.  It's by Boutique Moschino.
The creamy white garment is long in length, features a round collar, full-length sleeves and a contrasting black trim.  It features three black bows on the front.  It's made from a virgin wool and cotton mix fabric.
The jacket retailed for $340 USD / £261 GBP at Net-A-Porter.com.  Here's how it was described:
Boutique Moschino's jacket has a distinct retro feel. Spun from warm wool and cotton-blend, this monochrome piece is embellished with three feminine bows along the front. It's lined in smooth crepe for easy layering.
Boutique Moschino is the second line (known as a diffusion line) by Italian luxury fashion house Moschino.  The line was known as Moschino Cheap and Chic until 2014.
A new engagement announced:
Following the roundtable discussion, the Palace announced Kate will visit Hornsey Road Children's Centre later this month (November 14th).  Hornsey Road provides a welcoming environment for expectant and new mothers and is an outlet for children to play.  In addition, the centre provides vital care and mental health support to parents, as well as offering antenatal and postnatal services, a nursery, playgroups, and family support services.
You may remember that Kate was scheduled to visit Hornsey Road in September but had to cancel due to her pregnancy-related illness.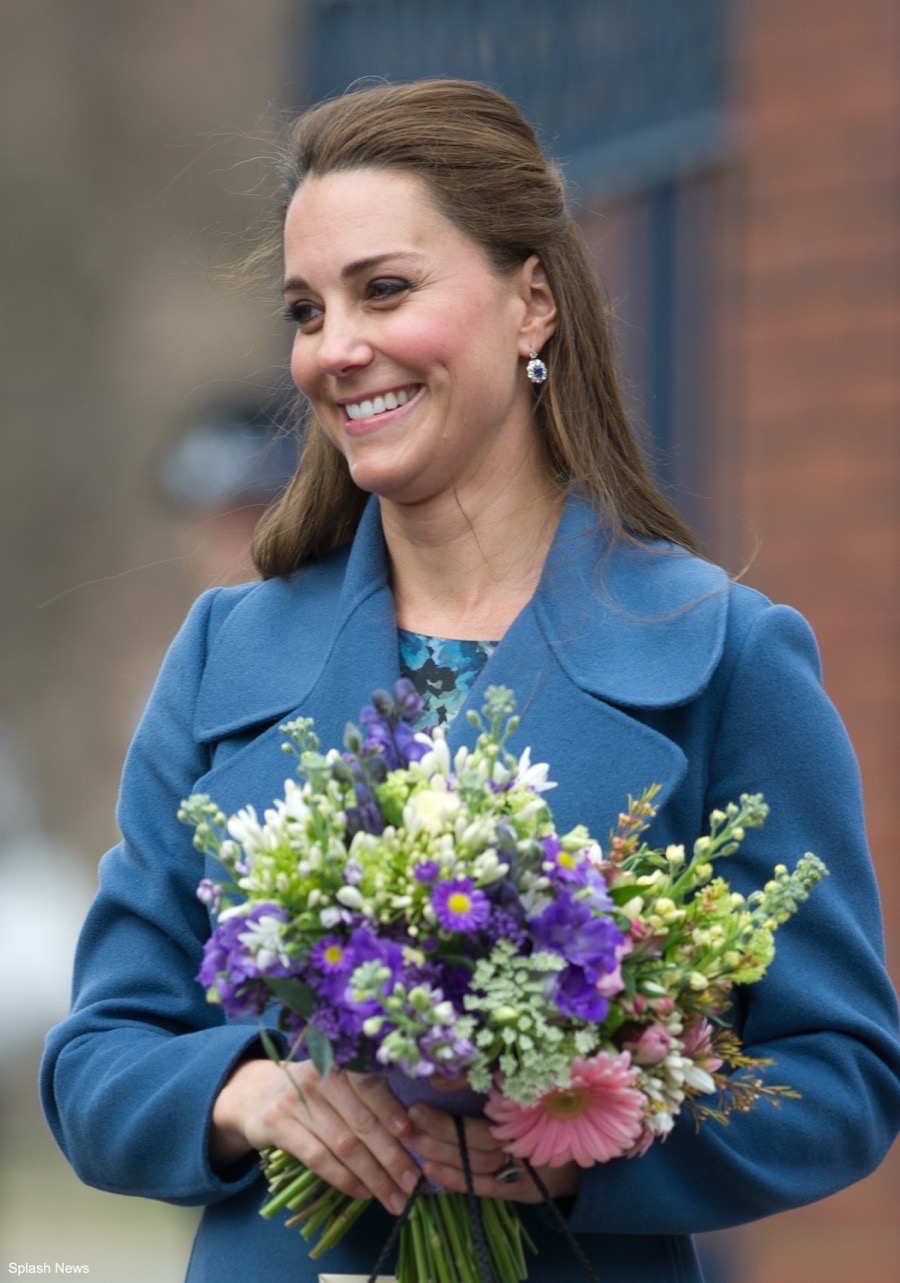 One of the charities providing support services at the centre is Family Action (a charity present at the roundtable discussion today). The charity is one of the biggest national providers of early intervention services for families and children, transforming lives by providing practical, emotional and financial support. It works with over 45,000 families through over 130 community-based services and aims to strengthen families and communities, build skills and resilience, and improve the life chances of children and adults across the UK.
During the visit, Kate will tour the facilities, meet some of the volunteers working at Hornsey Road and speak to some of the families who benefit from the services the centre provides.
See the other engagements in Kate's diary (so far) for November here.