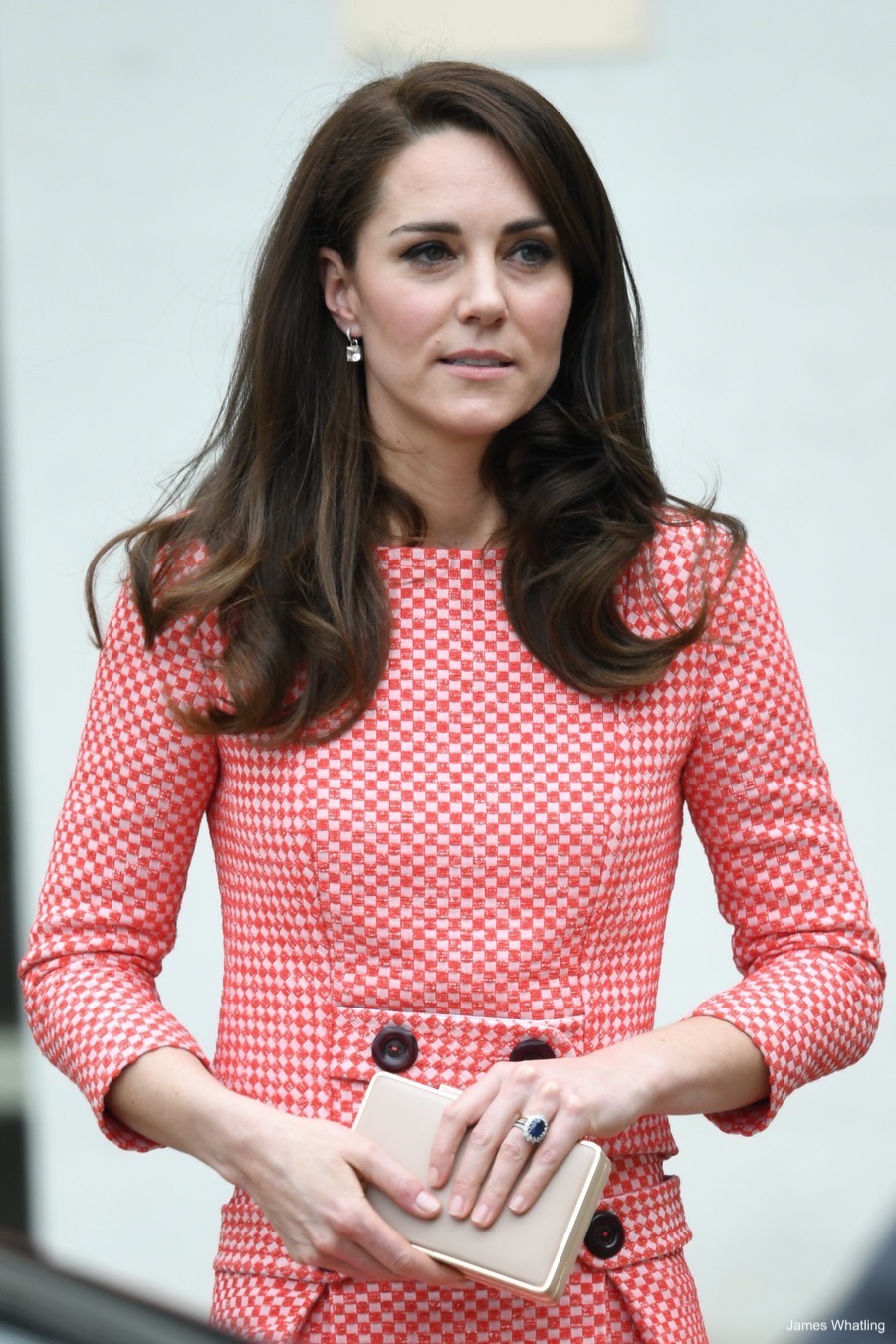 On the 23rd of March 2017, Kate attended Best Beginnings' "Out of the Blue" launch event at the Royal College of Obstetricians and Gynaecologists in Regent's Park, London.
"Out of the Blue" is a series of educational films produced by Best Beginnings, a UK charity that aims to reduce child health inequalities by creating and distributing innovative resources for families and professionals.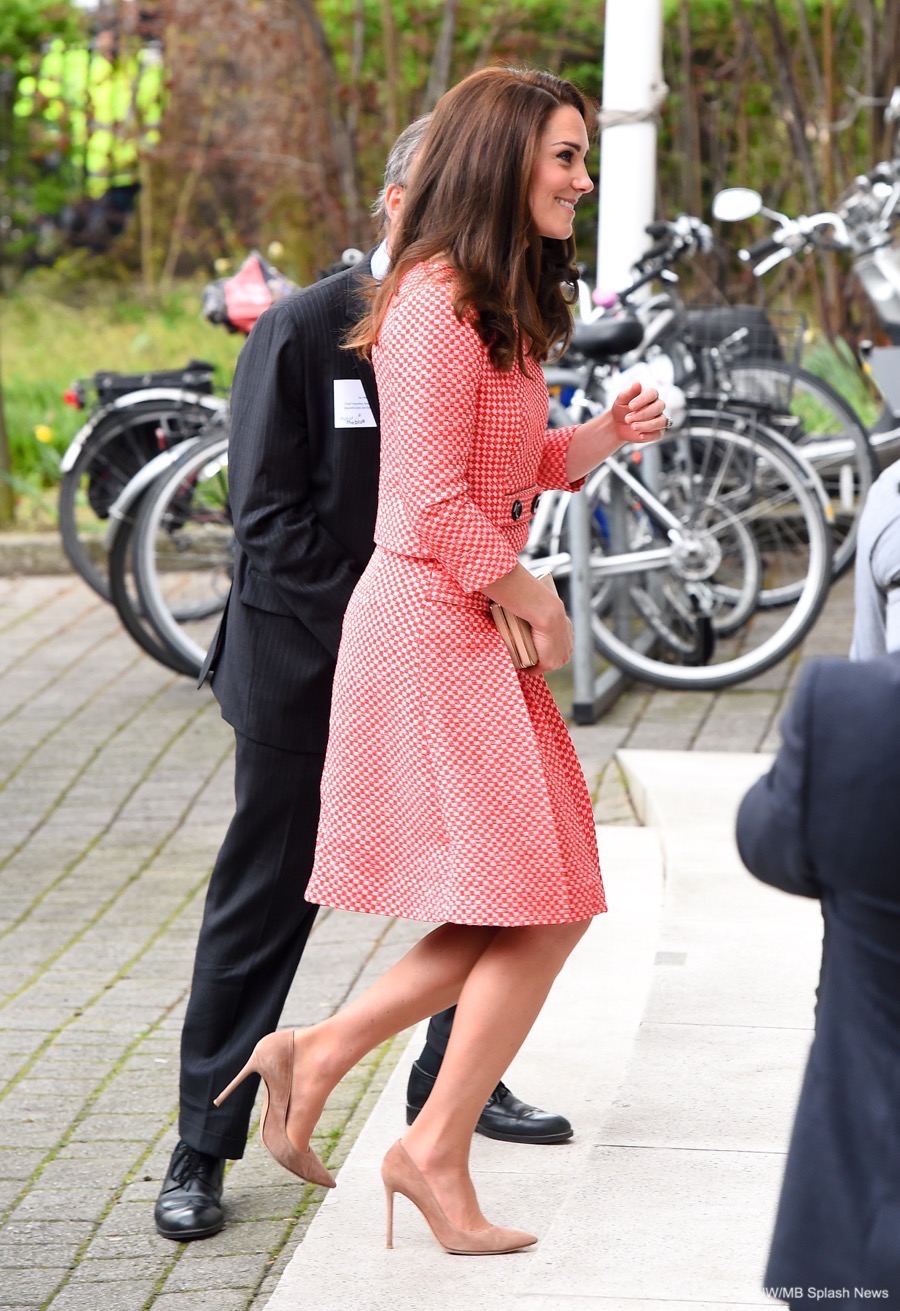 The "Out of the Blue" film series aims to raise awareness of maternal mental health challenges and start conversations about the wellbeing of parents and their children.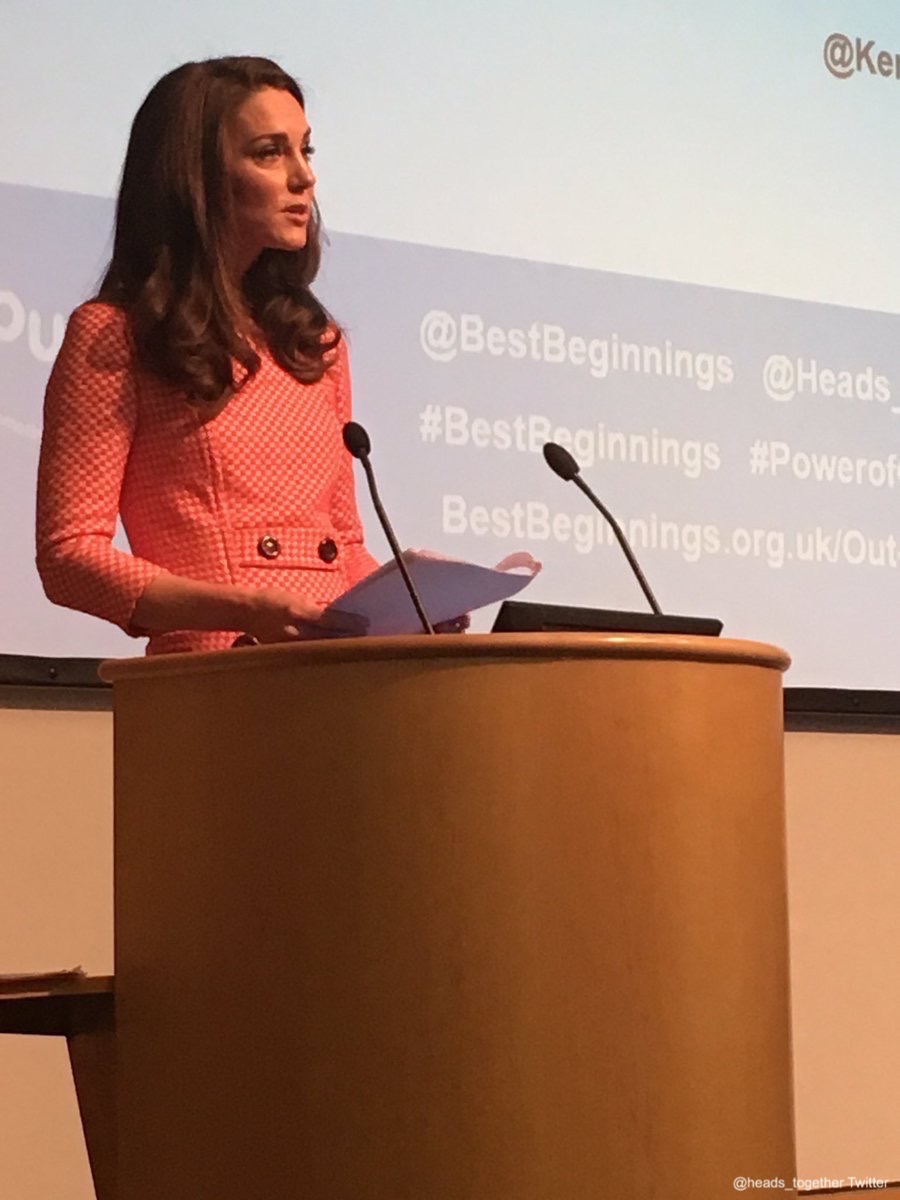 The films explore a range of mental health conditions from low mood and anxiety to more severe forms of depression through stories told by real mothers across the country. The films are also aimed to help fathers, and the wider circle of family and friends to better understand mental health issues and show how to support mothers more effectively.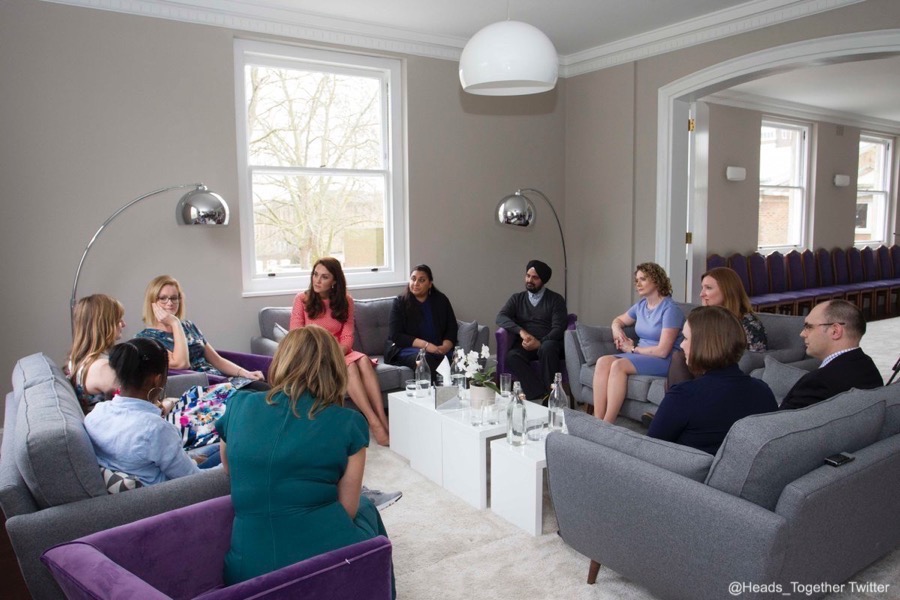 A number of health campaigners, academics and professionals attended the launch too.
Best Beginnings one of Heads Together's charity partners.  As you may recall, Heads Together is the mental health charity spearheaded by William, Kate and Harry.  It's part of trio's Royal Foundation.
The Heads Together campaign is a partnership with experienced and inspiring charities that provide frontline mental health support to people who may need it, whilst raising awareness and tackling stigma. Supported by The Royal Foundation, the Heads Together campaign aims to change the national conversation on mental wellbeing. [source]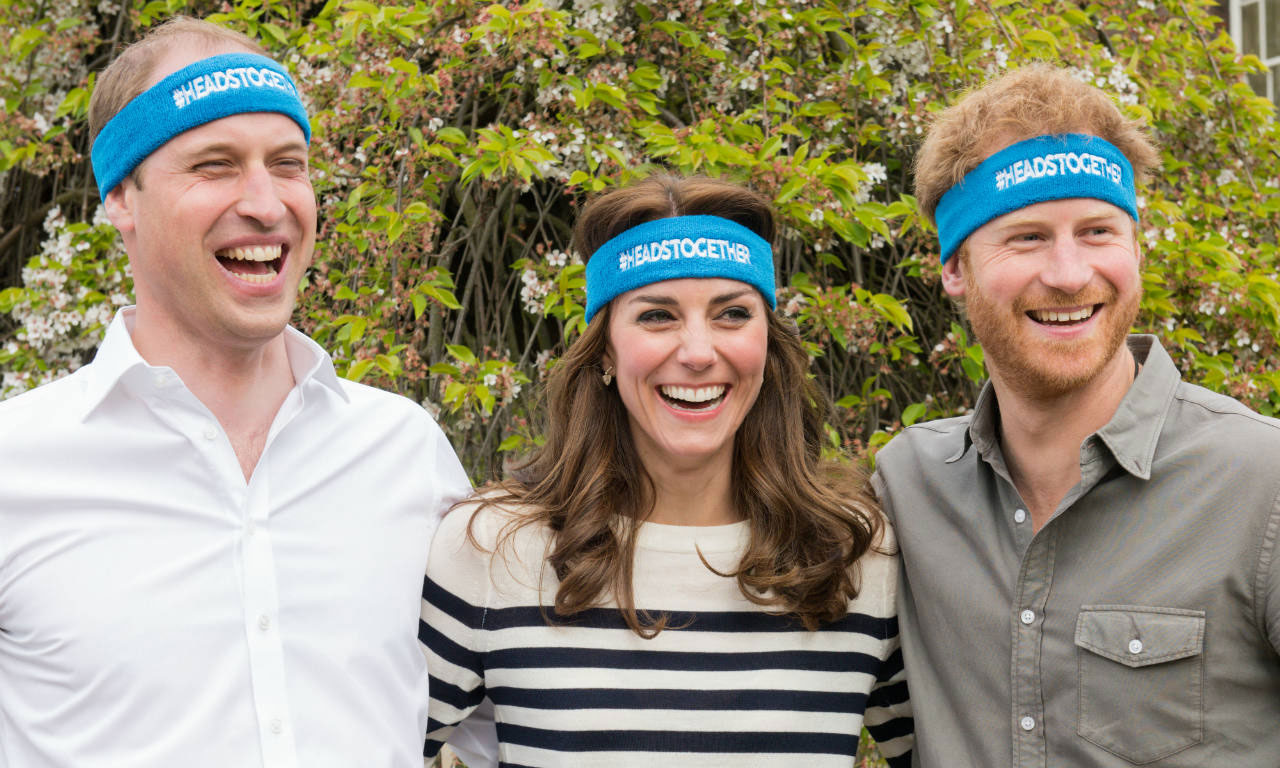 During the launch, Kate watched a film from the 'Out of the Blue' series, and attended a parent support group to talk with mums and dads about how becoming a parent affected their mental health and how open and honest conversations with family, friends or other trusted people helped them get through the tough times.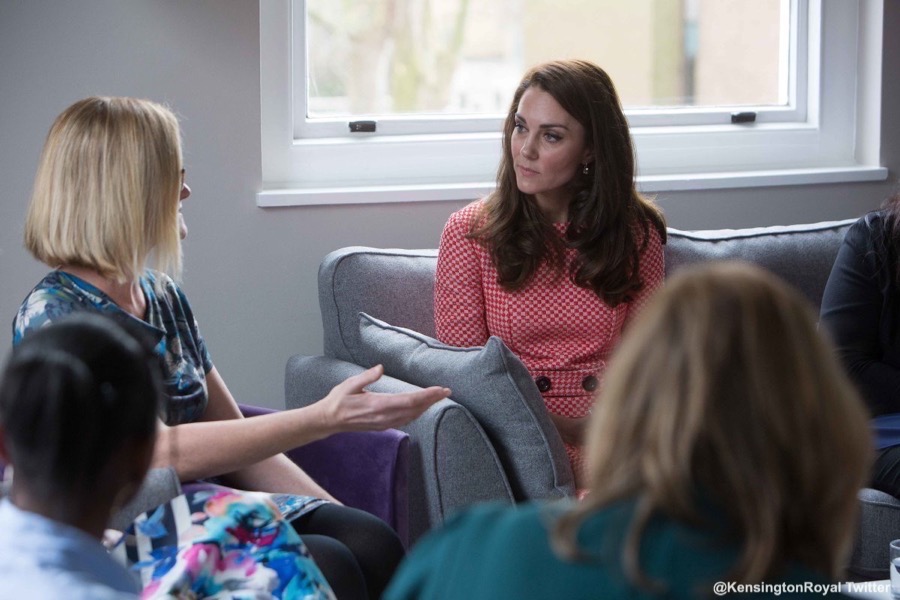 She also gave a speech about the importance of maternal mental health.
During the speech, Kate opened up about the challenges she faced after becoming a mother.
"Personally, becoming a mother has been such a rewarding and wonderful experience.  However, at times it has also been a huge challenge- even for me who has support at home that most mothers do not.

Nothing can really prepare you for you the sheer overwhelming experience of what it means to become a mother.  It is full of complex emotions of joy, exhaustion, love, and worry, all mixed together.  Your fundamental identity changes overnight.  You go from thinking of yourself as primarily an individual, to suddenly being a mother, first and foremost."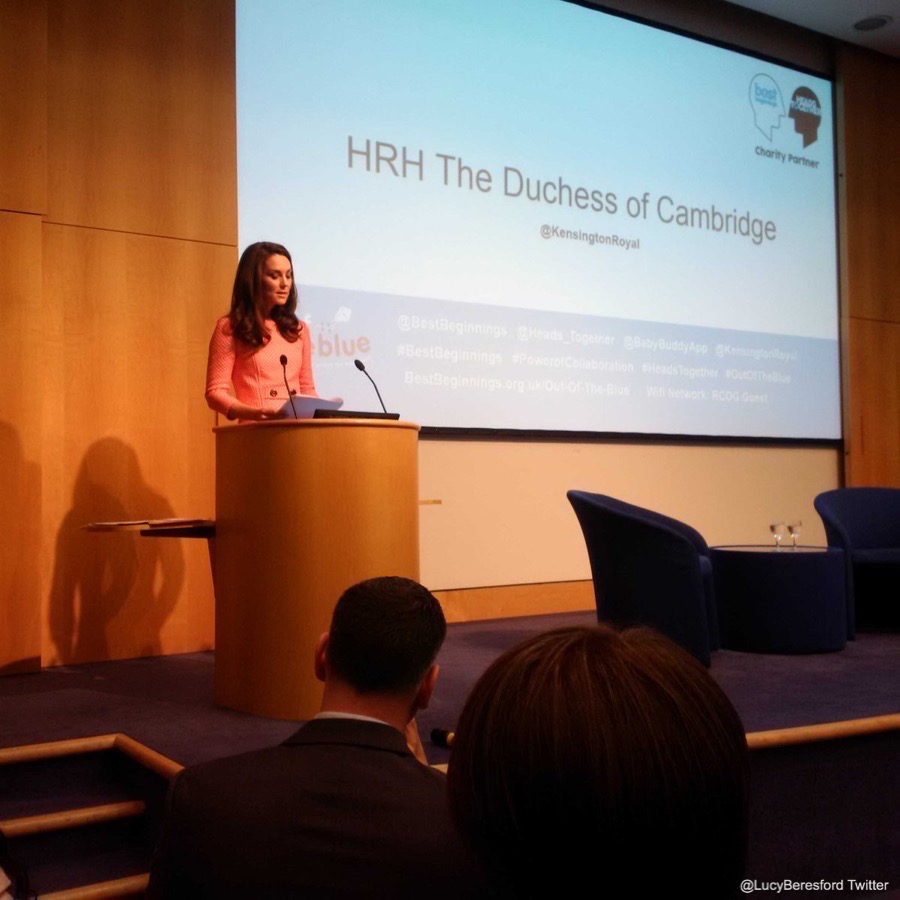 Kate even spoke of her personal struggles during motherhood:
"For many mothers, myself included, this can at times lead to a lack of confidence and feelings of ignorance. Sadly, for some mothers, this experience can be made so much harder due to challenges with our very mental health."
You can read Kate's speech in full on this page.  Alternatively, see Kate speak in the video below:
Kate's outfit:
For the launch event, Kate wore a brightly coloured skirt suit from Eponine London.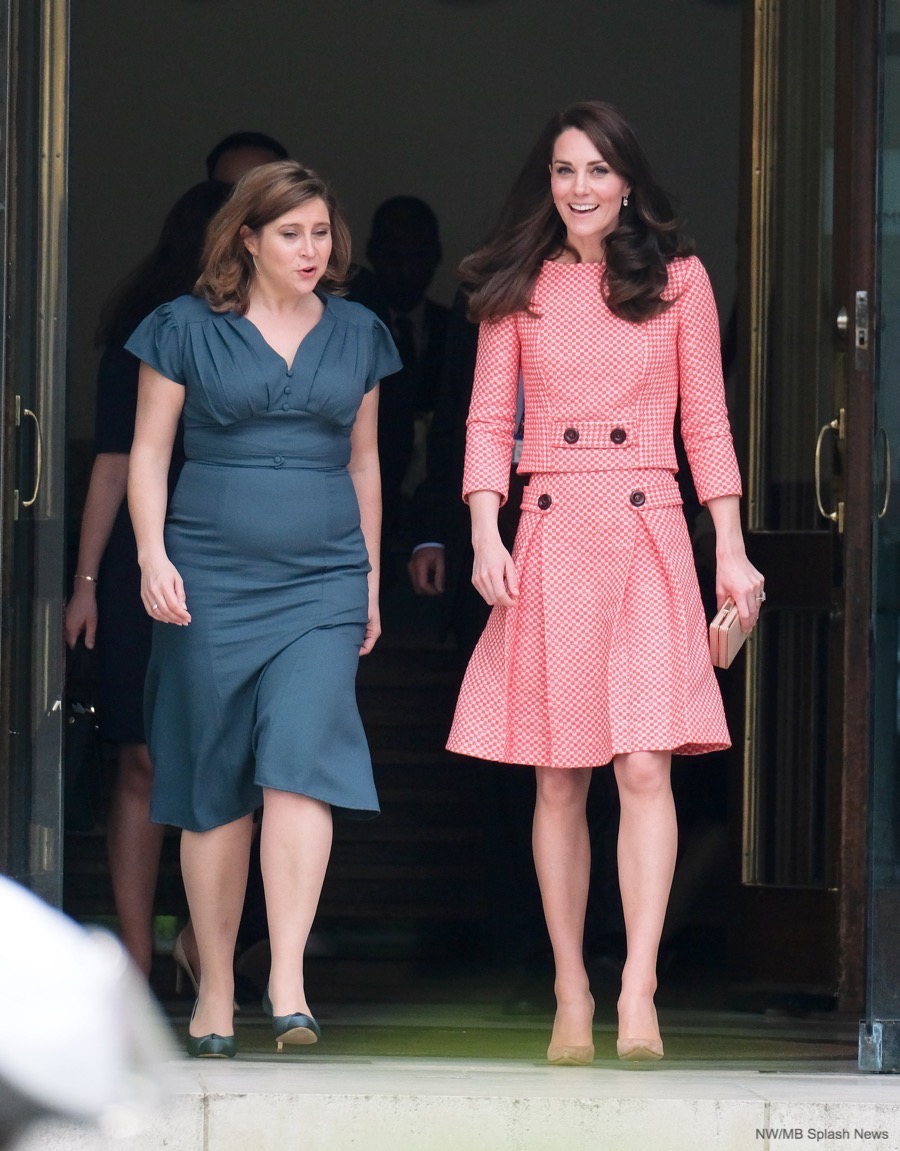 The skirt suit is from Eponine London's spring/summer 2016 collection.  The jacket features bracelet length sleeves, a boat neckline and two large black buttons at the front.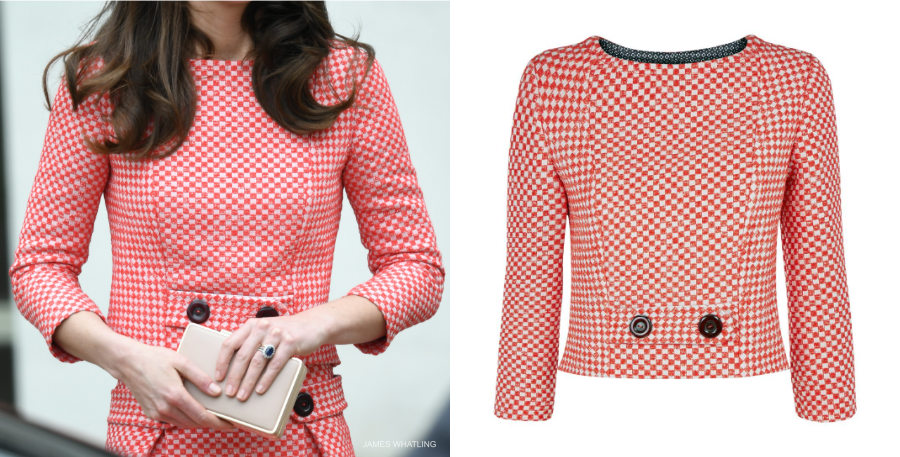 The matching knee-length skirt features box pleats and similar button detailing.  The suit retails for at £1,200 GBP (around $1,500 USD).  Despite the skirt suit featuring in an older collection, Eponine London welcome enquiries from people wishing to place an order.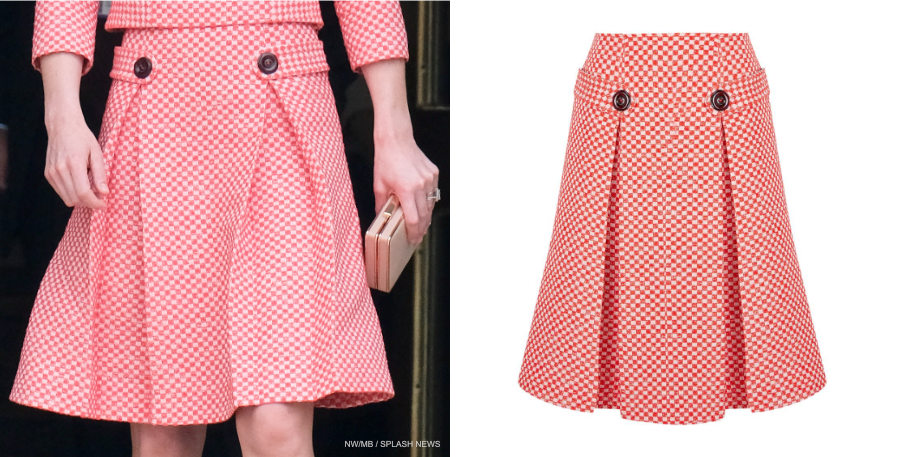 Kate first wore the outfit in back March 2016 for a visit to the XLP Mentoring charity in London.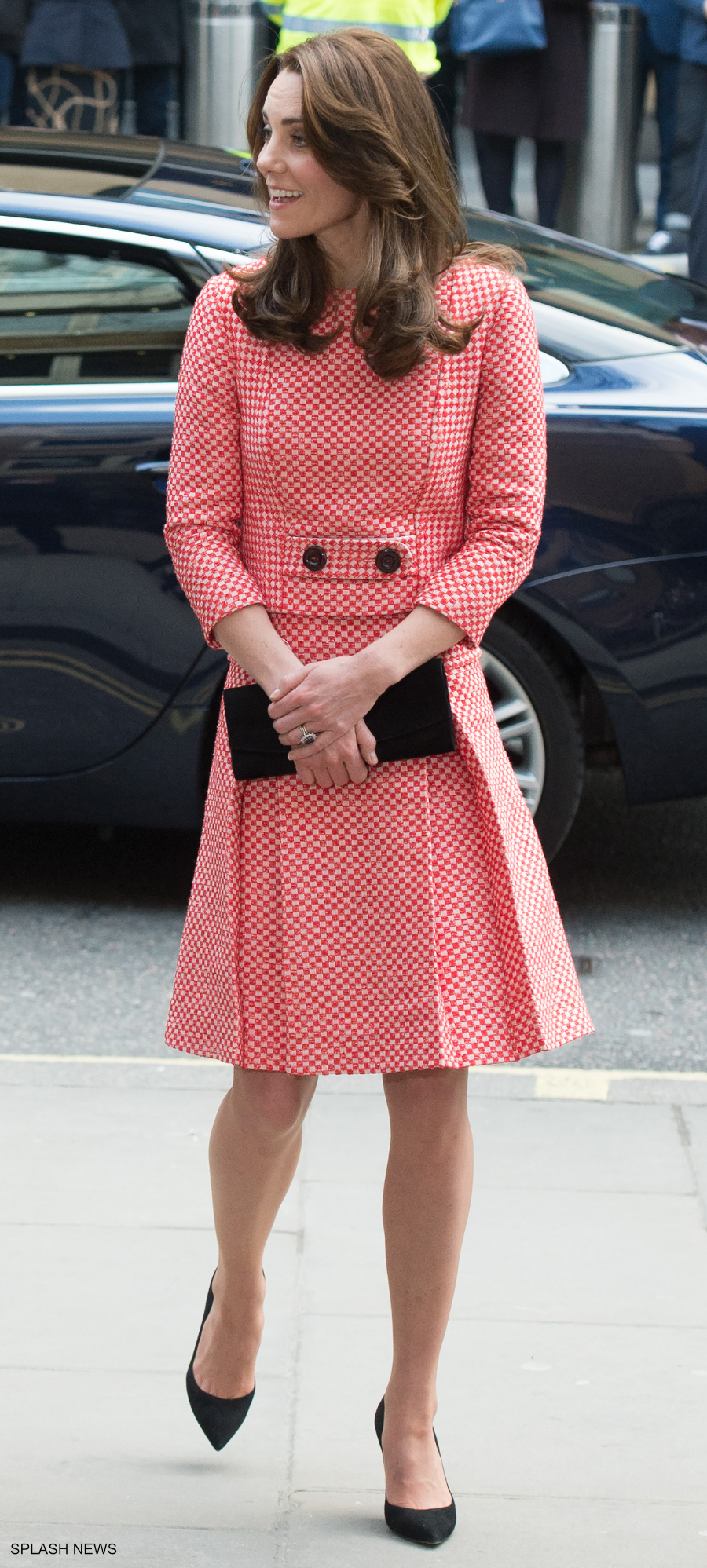 However, Kate paired the outfit with lighter coloured accessories for today's engagement, swapping the black shoes and clutch bag for nude shades.
As our regular readers might have already noticed, Kate's wearing her Gianvito Rossi pumps in Praline.
The suede shoes are a staple piece in Kate's closet (she even owns them in three other colours!) Here's how they're described at MyTheresa.com, where they retail for $675 USD /£470 GBP / €525 EUR.
"they come with a seductive stiletto heel and an elegantly streamlined toe. Pair yours with a pastel top for a look doused in sweet femininity."
Kate carried a nude clutch bag by L.K. Bennett.  It's known as the "Nina" style.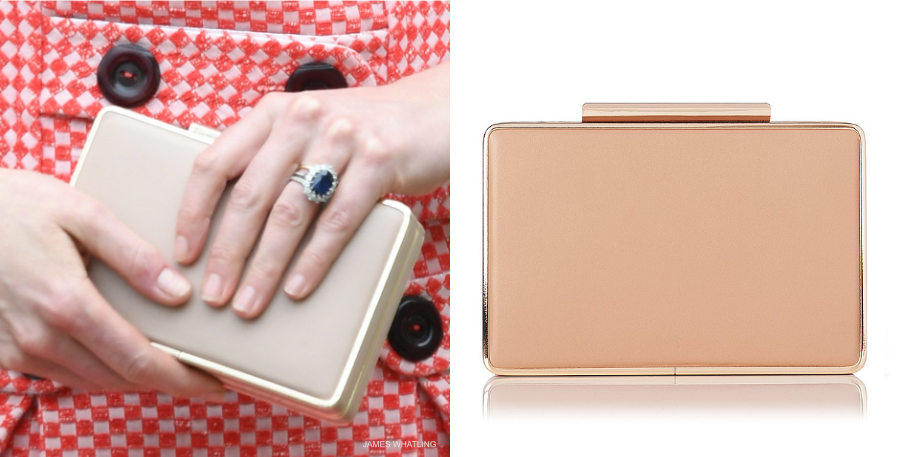 The box clutch is made from 100% nude-coloured leather and trimmed with gold detailing. Like most of L.K. Bennett's shoes and accessories, the Nina clutch was made in Spain.
Here's how the company describe the clutch on their website:
"A timeless and elegant event clutch, Nina in refined trench coloured leather is a versatile piece that will complement a myriad of outfits and see you through event seasons for years to come".
A number of places still stock the nude coloured clutch bag, including L.K. Bennett, John Lewis and Selfridges (it retails for £185 GBP at all three retailers).
Unfortunately, the bag is sold out on L.K. Benett's USA/Canada website.  However, they do have the new "party ready" pale gold version in stock for $325 USD.  Plus, you can use the 20% off discount until the 28th March 2017 and SAVE $65.  Simply use the code FF2017 at checkout!
Finally, Kate wore her Kiki McDonough classic cushion drop earrings with the morganite stones for today's engagement.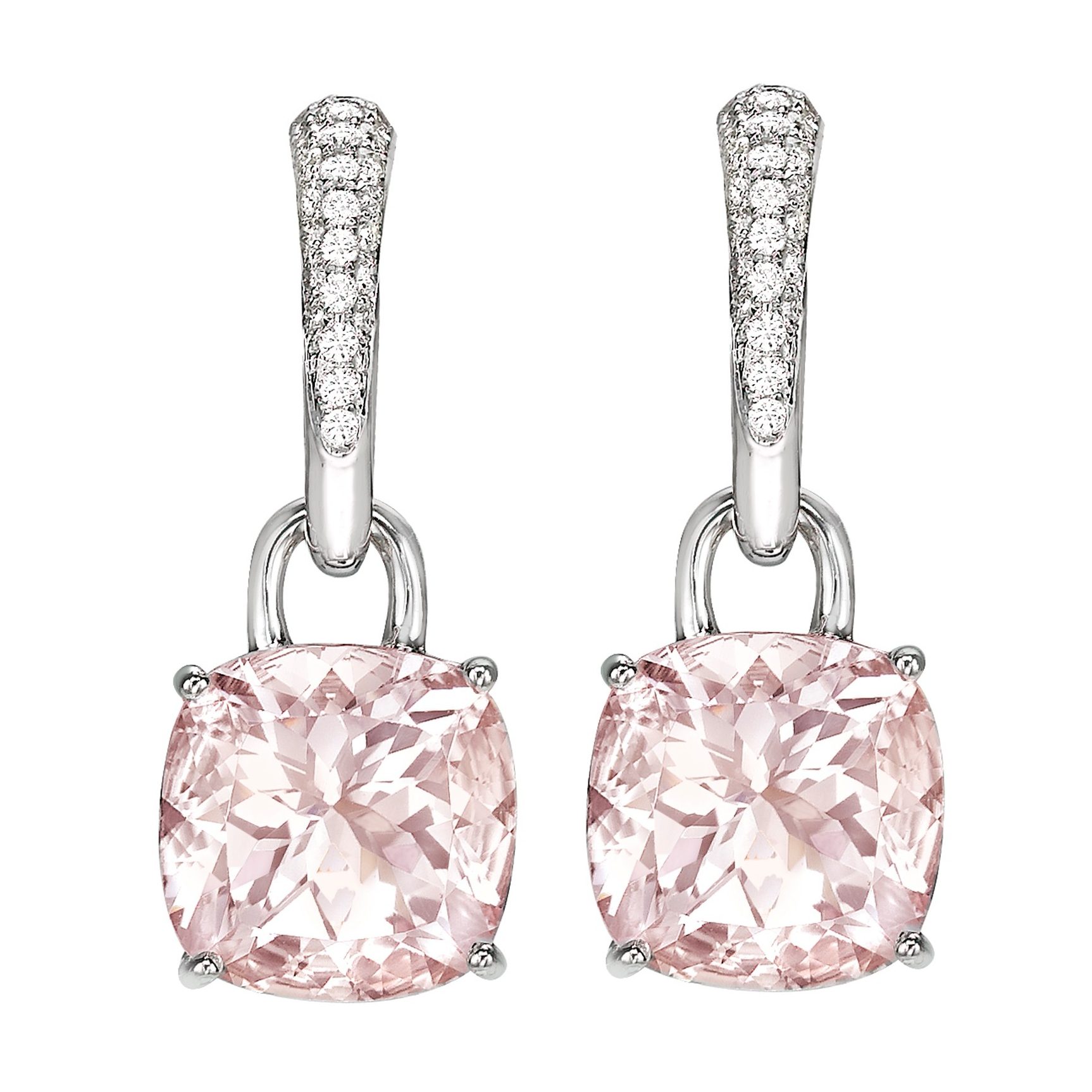 The earrings feature a pale pink morganite stone set in 18ct white gold.  They retail on Neiman Marcus for £3,400 GBP (around $4,260 USD at today's exchange rate).