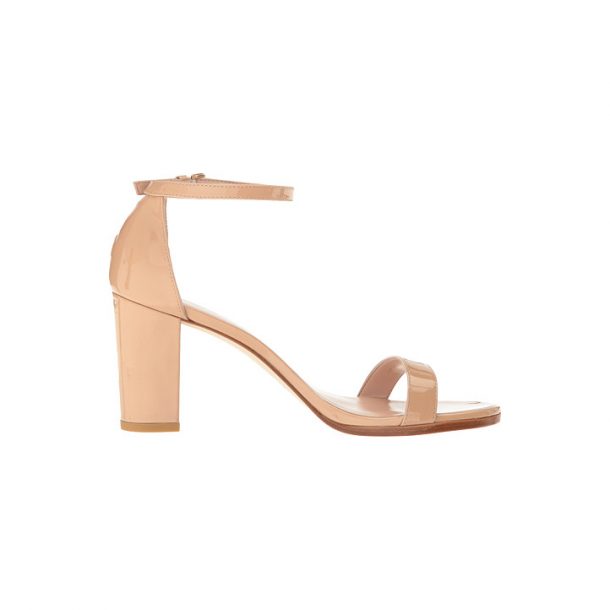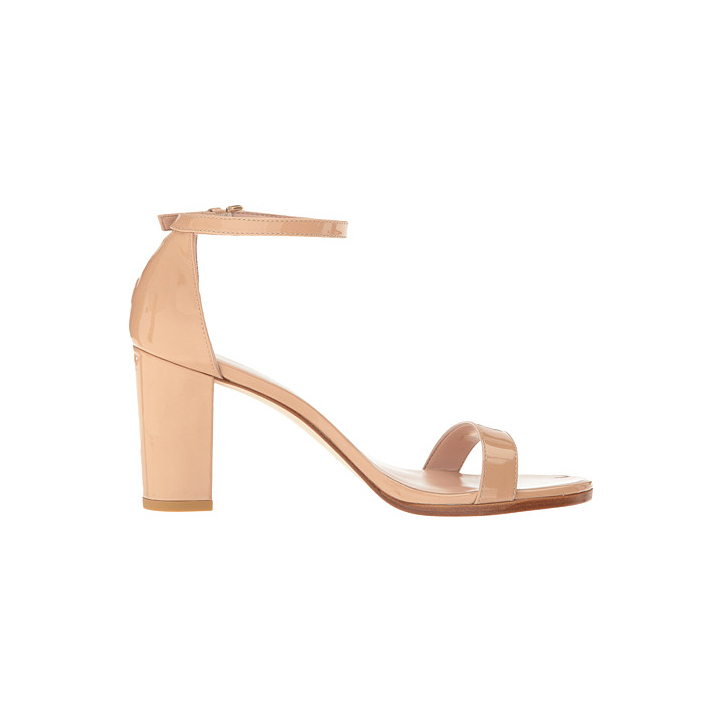 In July 2017, the Duchess of Cambridge (Kate Middleton) debuted a new pair of nude coloured sandals with a chunky block heel and an ankle strap. After some super sleuthing, fans figured out the brand and style: they're the Stuart Weitzman NearlyNude sandals.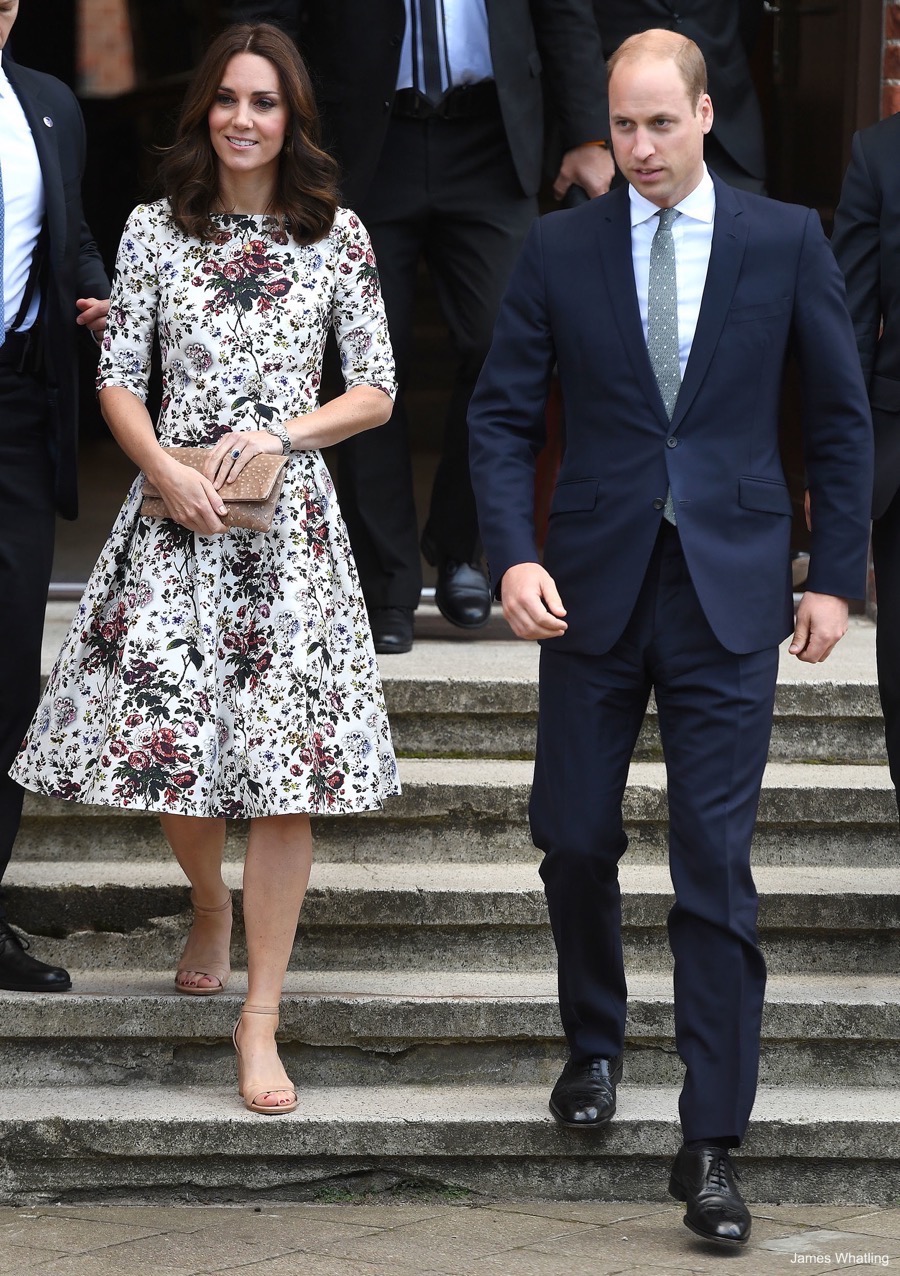 About the Stuart Weitzman NearlyNude sandals:
The NearlyNudes are described on Stuart Weitzman's website as "classic minimalist sandals".  The block heeled sandals feature an adjustable ankle strap.  They're made in Spain.
The NearlyNude style comes in both patent and nappa (non-patent, smooth leather).  Kate wears the patent version.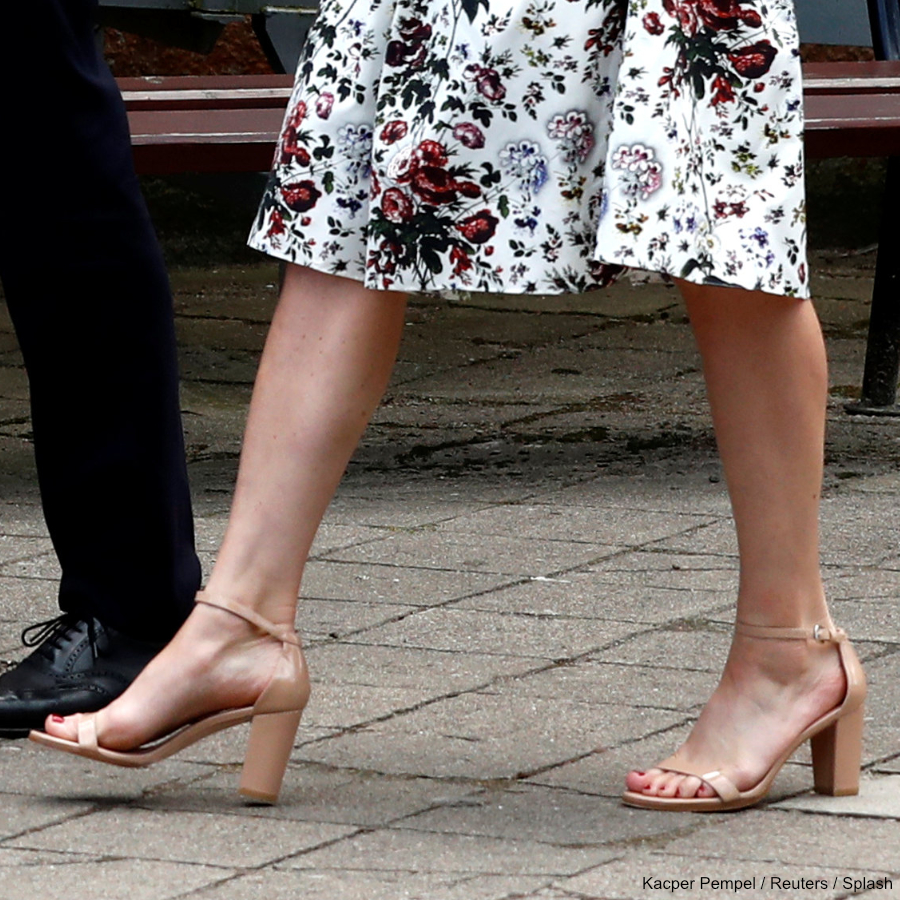 The NearlyNude sandals also come with or without a slight platform.  As you can see above, Kate wears the version WITH the thicker sole (shown below, on the right).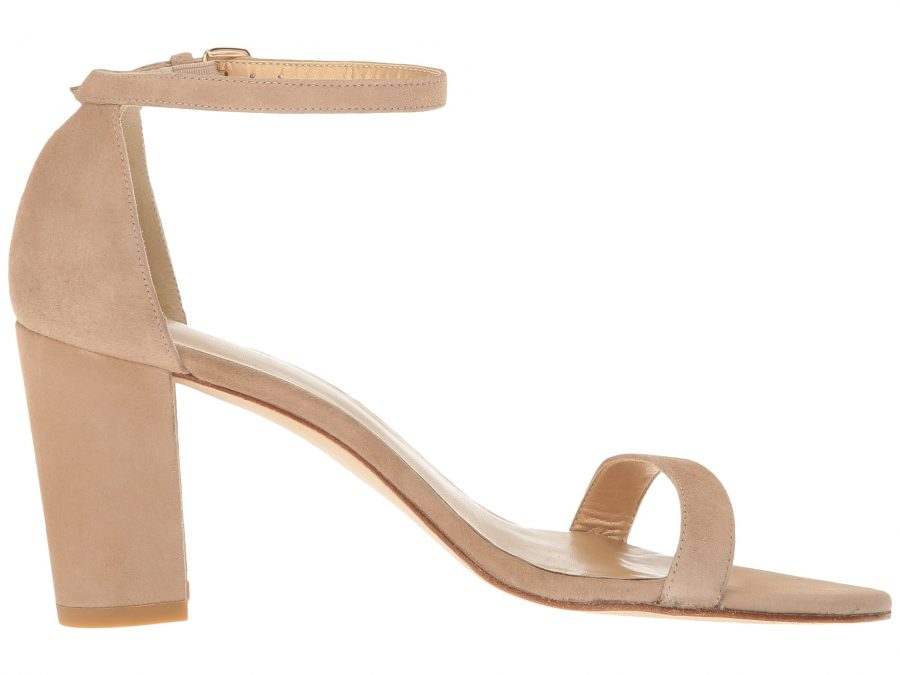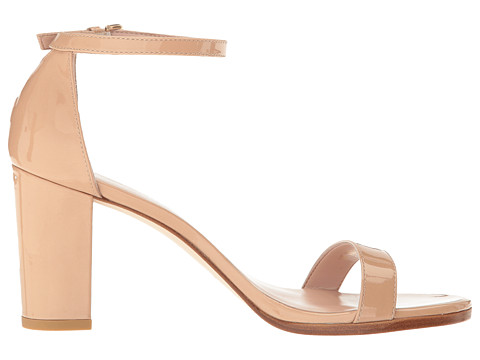 Where to buy Kate's sandals:
Here's where you can buy the exact same pair Kate's wearing (patent with a small platform):
The shoes are available in nude nappa leather (not patent) with a small platform from: