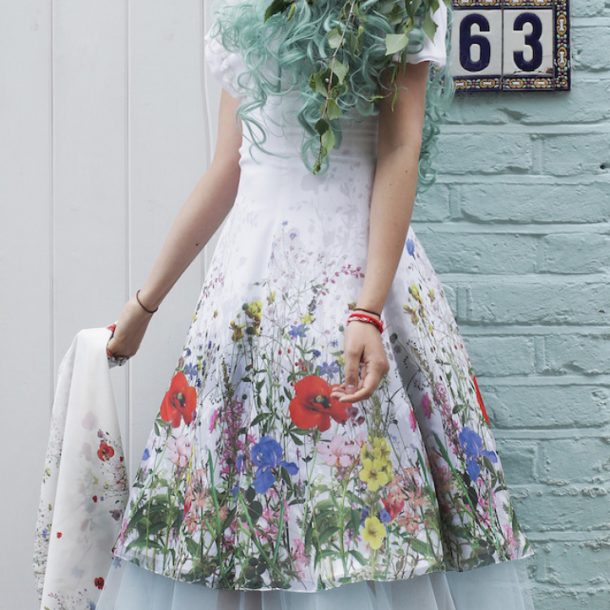 Kate watched Roger Federer win his eighth Wimbledon title in July 2017. She looked elegant in a white dress with a gorgeous wildflower print along the hem. (Read our full coverage of that event here).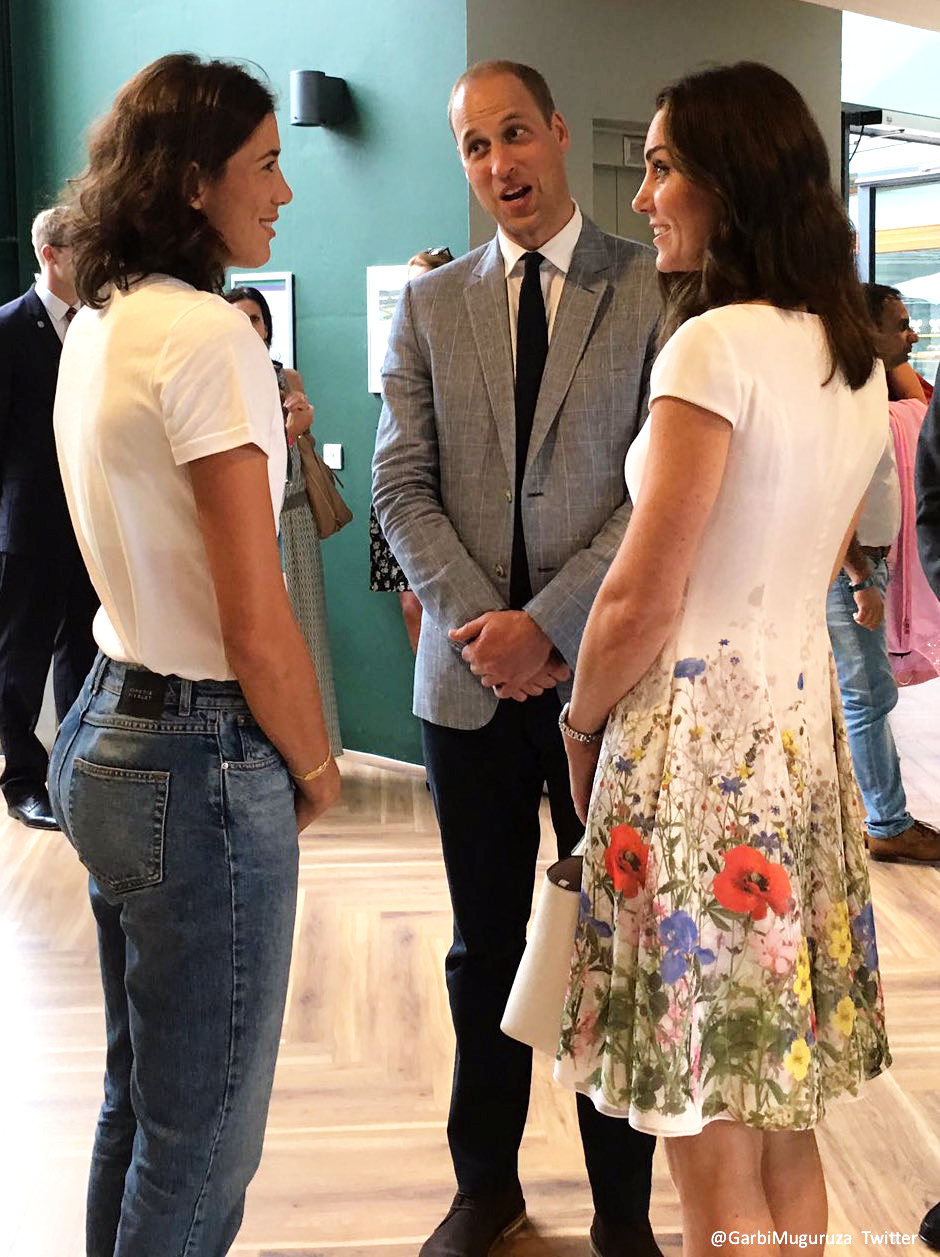 The white dress featured a number of different flowers: cornflowers, poppies and daisies are visible on the fabric. The wildflower dress appears to be a bespoke design by Catherine Walker & Co. This is an image from one of the designer's social media accounts promoting a Chelsea in Bloom "pop-up catwalk" event hosted during the 2016 Chelsea Flower Show.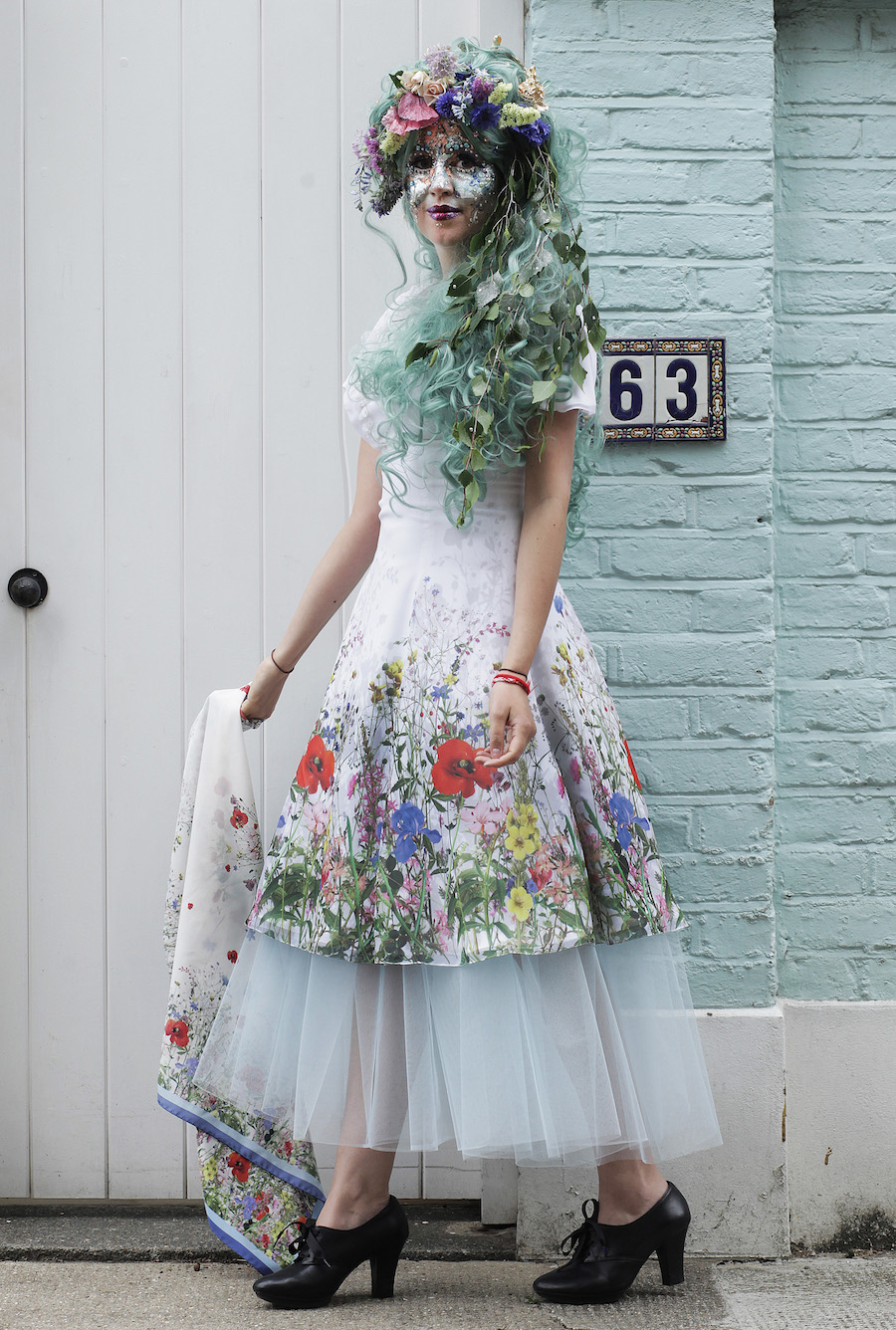 Here's a scarf that the company sells, which uses the same print on the silk fabric: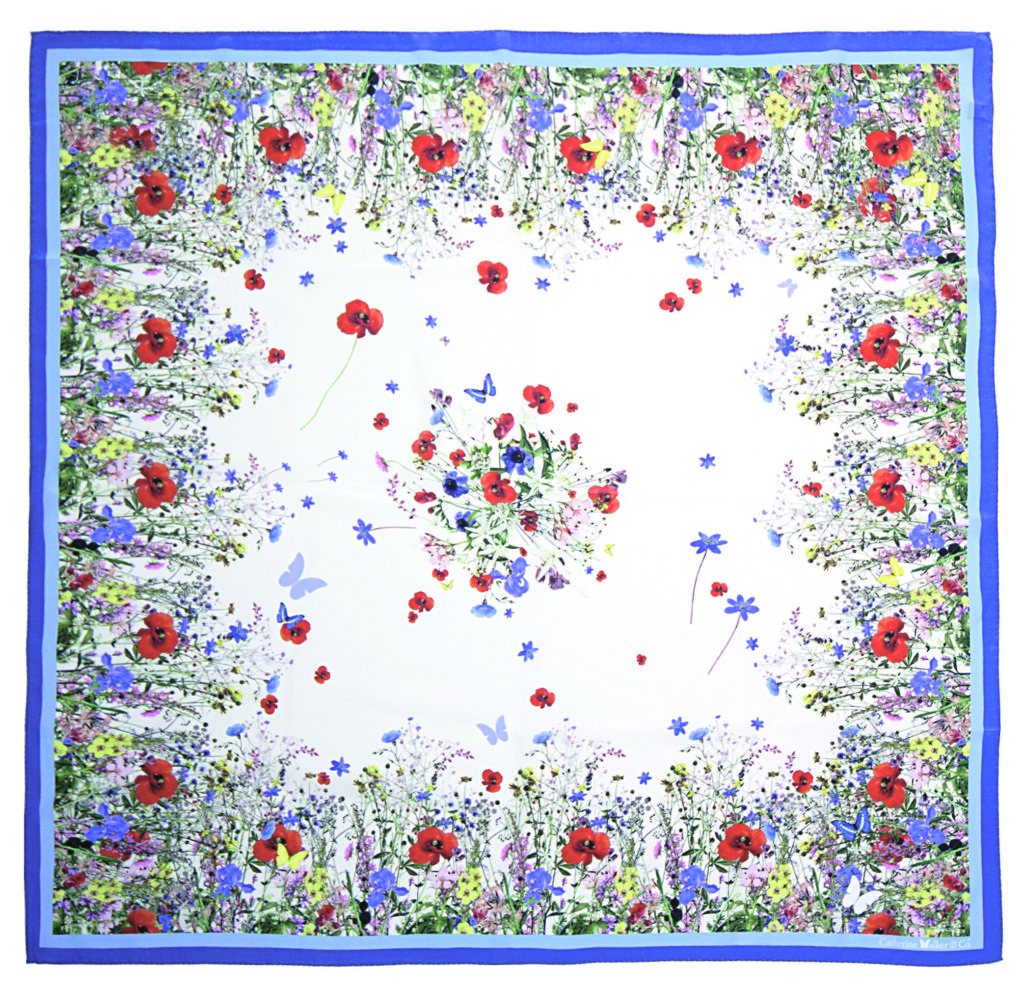 The scarf retails on the designer's site for £295 GBP (that's around $386 USD).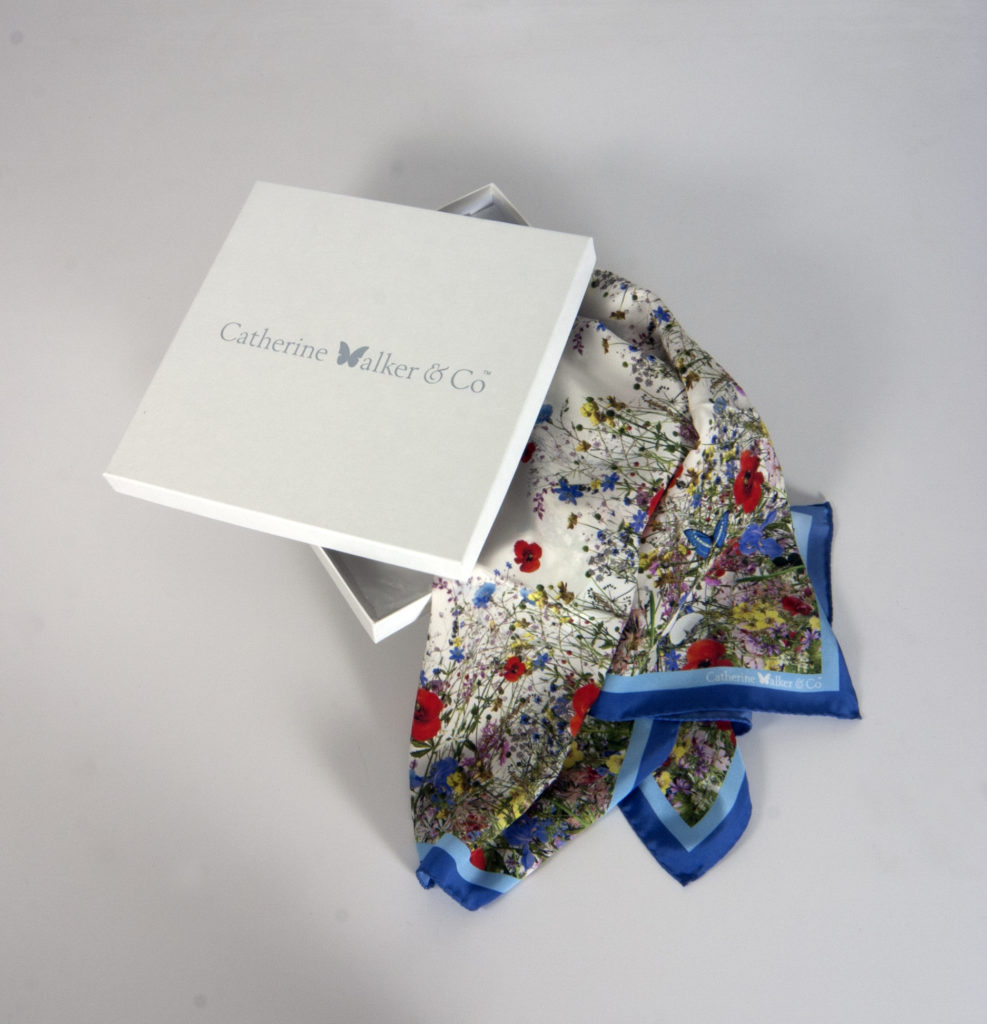 According to Catherine Walker's website, the pattern used on the scarf is called Fleurs Sauvages, which is French for Wild Flowers.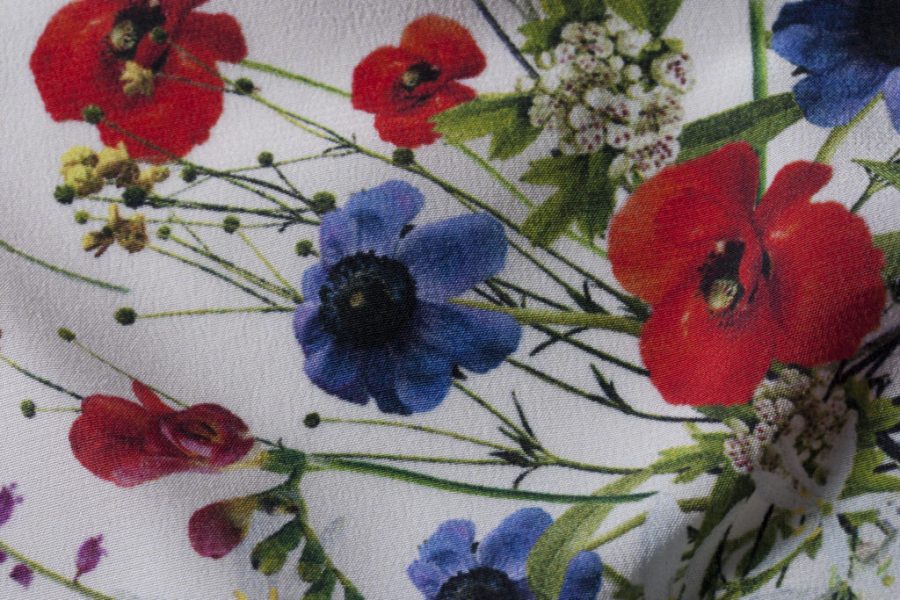 Interestingly, the cornflower is the national flower of Germany, while the poppy is the national symbol of Poland. Kate began an official royal tour of the two countries one day after attending the Wimbledon final.
I'm not too sure if the dress is available for purchase, or how much it costs. There's no information about the dress on Catherine Walker's website.
At the bottom of this page, I've put a few options for similar dresses in a widget, if you're wanting to copy Kate's look for an upcoming event this summer.