In 2017, Kate Middleton added a touch of floral elegance to her wardrobe with the Erdem Imari Skirt.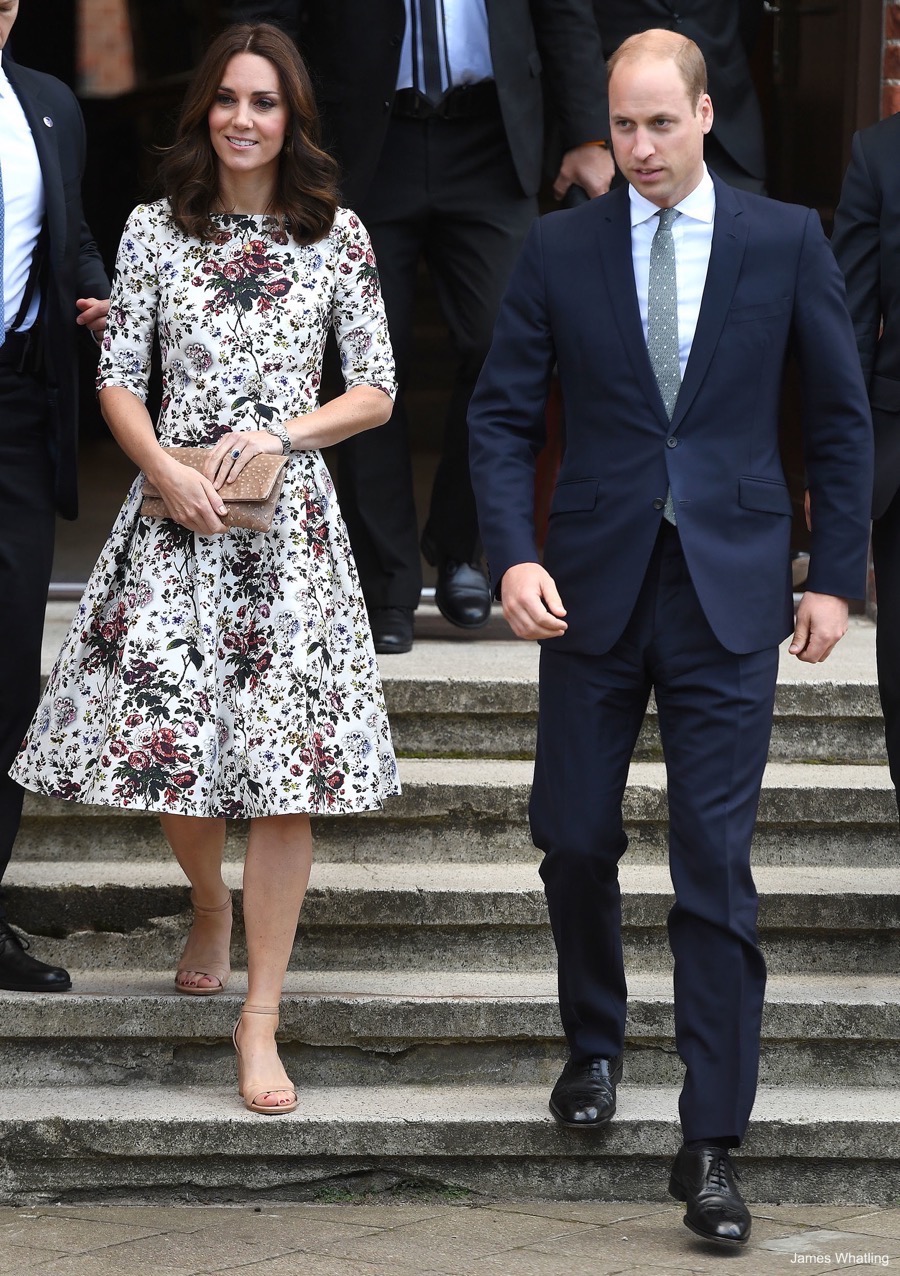 The Princess of Wales wore the floral A-line skirt during an official overseas visit to Poland. This stylish outing occurred on July 18, when she, along with Prince William, visited Stutthof and later explored the Dlugi Targ market in Gdansk.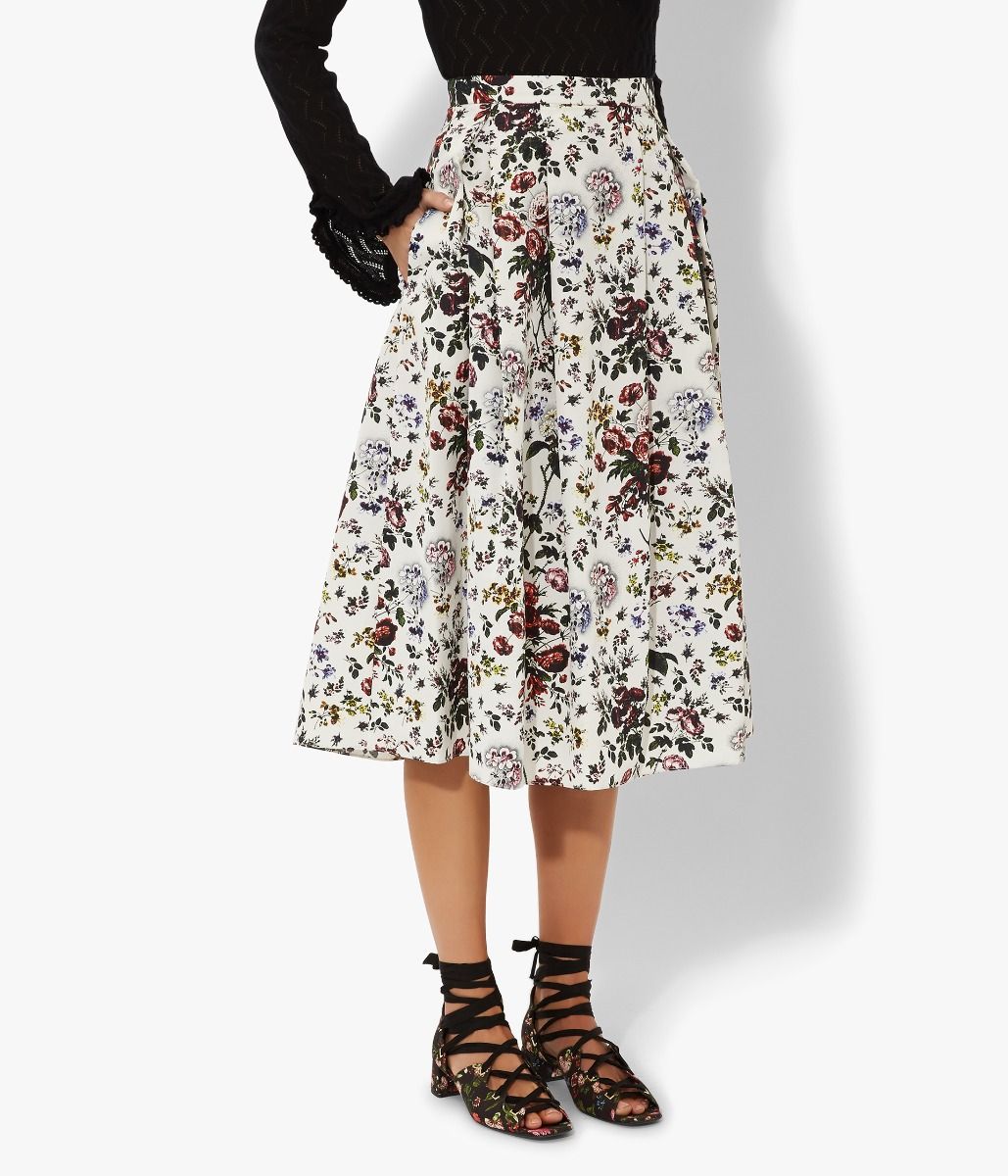 The Princess paired the floral skirt with a matching top—which must have come, bespoke, from Erdem directly. (They never offered the design off-the-rack).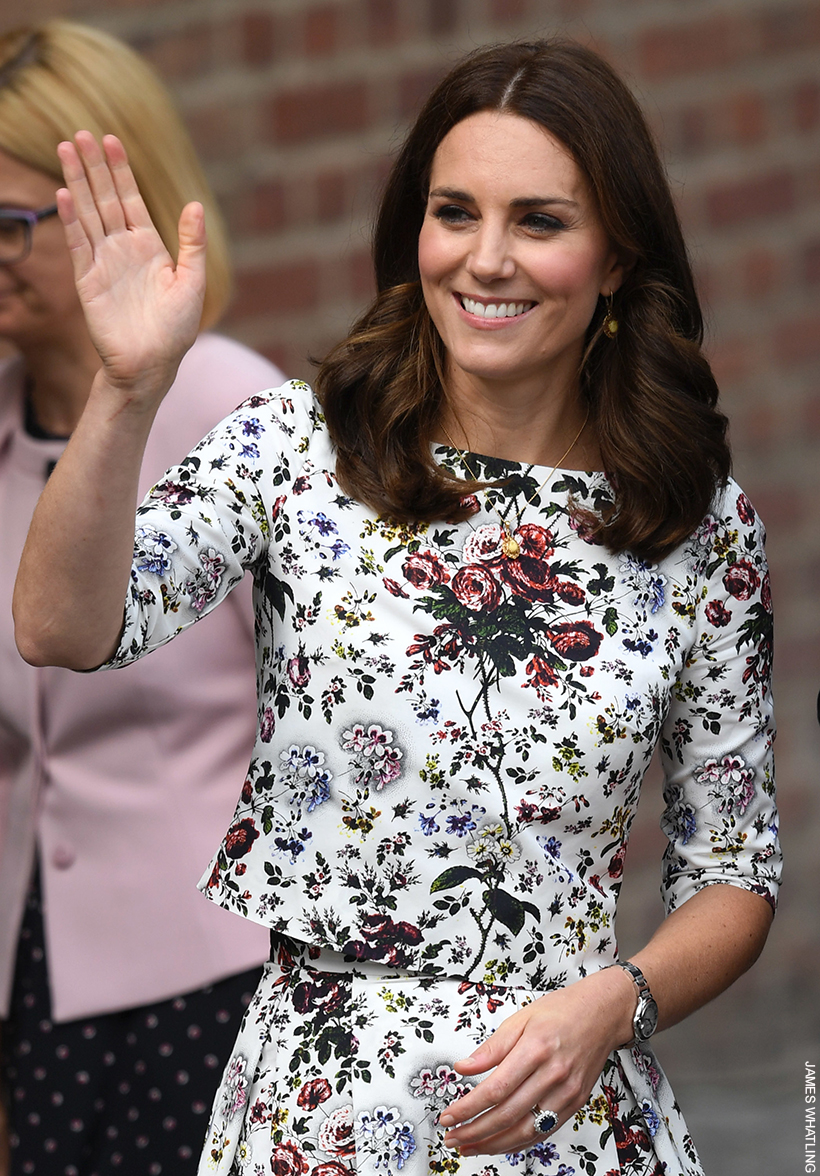 The top and skirt both featured the designer's Hurst Rose print, blossoms that range in colour from deep reds to muted blues, providing a delightful contrast.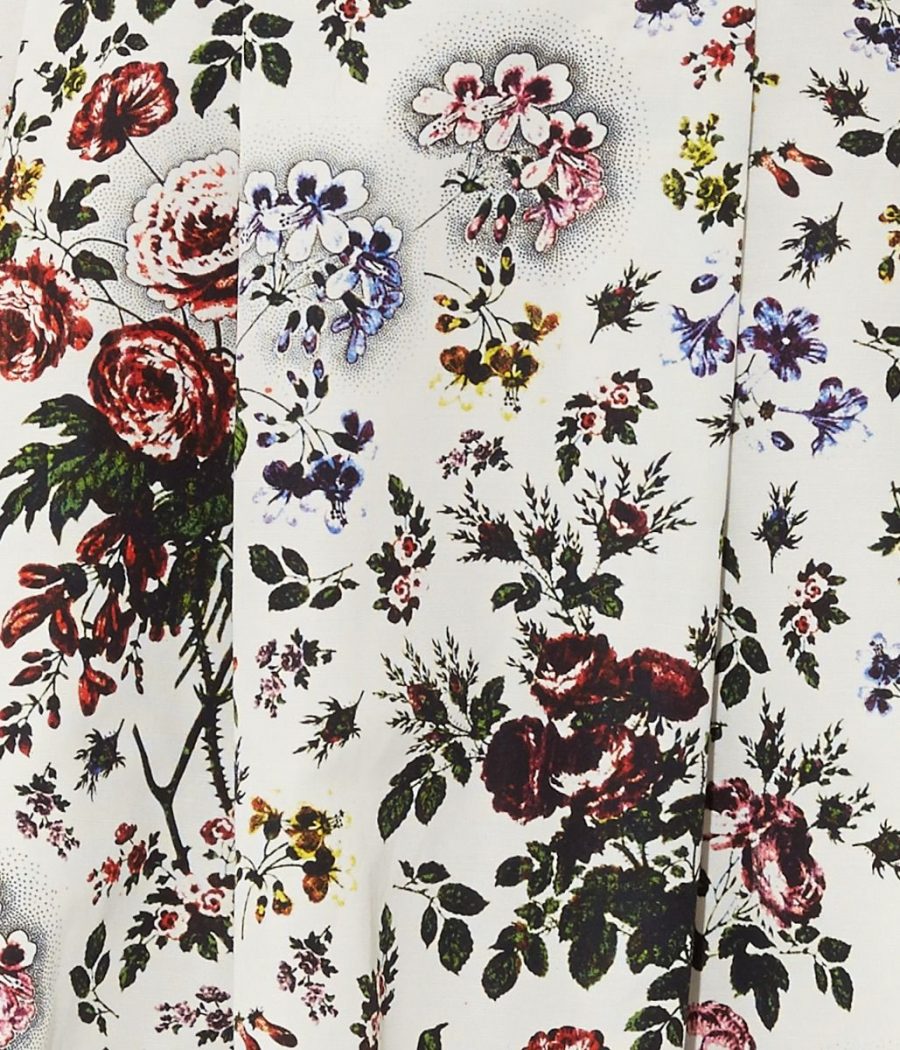 About the floral print skirt:
This elegant midi skirt features a soft, white base adorned with a detailed floral print.
The skirt is cut in a flattering A-line silhouette, and designed with a fitted high waist, pockets, and a concealed zip at the back. It gently flares out from the cinched waist, offering a contemporary yet timeless appeal.
This piece captures the essence of refined femininity, perfect for those seeking a blend of classic and modern fashion.
The Hurst Rose design is printed onto cotton faille, a fabric that possesses a subtle sheen. This skirt effortlessly marries style with function; the fabric's versatility maintains the skirt's silhouette, while the feminine volume, created by tucked folds, gracefully flatters the form.
Where to buy Kate's Erdem skirt:
IThe Erdem Imari Skirt retailed at approximately $1,485. It's from an older season so the brand no longer sell the piece.
For those yearning to own this floral piece, a vigilant eye on eBay might just turn dreams into reality.
Copy Kate's style – Updated October 2023:
In search of that regal, Kate-inspired look but missed out on the first skirt (or perhaps Erdem just isn't in your budget)? I've found the perfect alternative from L.K. Bennett. Channel the same elegance and charm with this piece, capturing the essence of style fit for royalty:
Whether it's a brunch or a classy daytime affair, make a statement with this must-have floral delight. Both skirts showcase a delicate and intricate floral pattern on a pale background, creating an elegant and timeless look.
The L.K. Bennett skirt is ideal for a summer garden party or a daytime event at a chic venue. Its airy aesthetic and vibrant botanical print exude a sense of sophistication, while still being light and fun.
Style yours with a muted silk blouse, perhaps in an off-white, soft lavender or blush pink. Opt for strappy sandals in a neutral tone and minimal gold jewellery. A clutch in a matching shade completes the ensemble. Shop the skirt at L.K. Bennett.
Kate Middleton and Erdem:
Kate Middleton's fondness for Erdem traces back to her visit to Canada in 2011, where she was seen in two blue lace dresses by the brand.
Over the years, Erdem's exquisite collections, renowned for their splashy floral gowns and ladylike lace-embellished tailoring, have found a regular spot in Kate's wardrobe.
Notable mentions include a navy blue Erdem skirt suit worn to a Commonwealth Service at Westminster Abbey and a unique tweed Erdem dress sported at an event at the Victoria & Albert Museum​.
About Erdem:
Erdem, founded by Erdem Moralioglu in 2005, is a London-based fashion house that has carved a unique niche in the fashion industry. Known for its poetic and rigorous designs, Erdem blends ageless and timeless aesthetics with a modern twist.
The brand's signature style often encapsulates vibrant prints, exquisite fabrics, and meticulous craftsmanship, encapsulating a world where the delicate coexists with the bold. Erdem's pieces are not just a statement but an exploration of feminine strength and beauty, resonating with royalty and A-listers, like Keira Knightley and Emma Stone​​.