Kate Middleton debuted a new blue clutch bag during a visit to Berlin, Germany in 2017. It was the Jimmy Choo 'Vivien' clutch.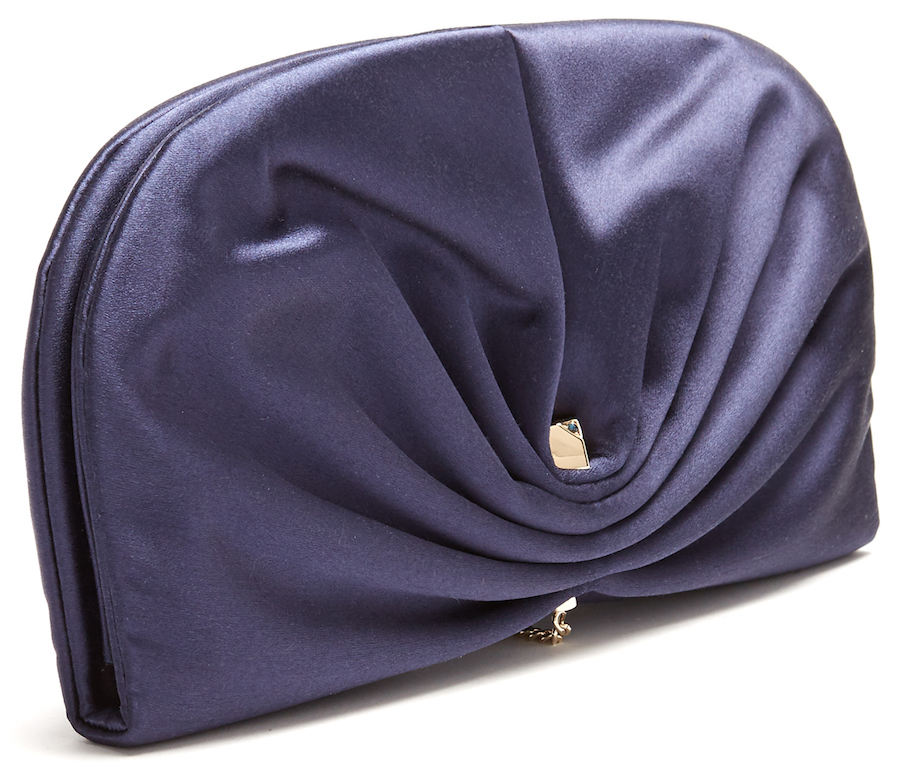 About the Jimmy Choo Vivien clutch:
The bag is clam shaped with a snap-hinge frame. Like most of Jimmy Choo's products, it was crafted in Italy. The bag features Swarovski-studded hardware.
We believe that Kate is carrying a bespoke version of the clutch made from cornflower blue fabric to match her coat.
Where to buy Kate's clutch:
The dark blue version of the bag (pictured above) was previously available at MatchesFashion.com for £650 GBP (around $847 USD) but is no longer available for purchase.