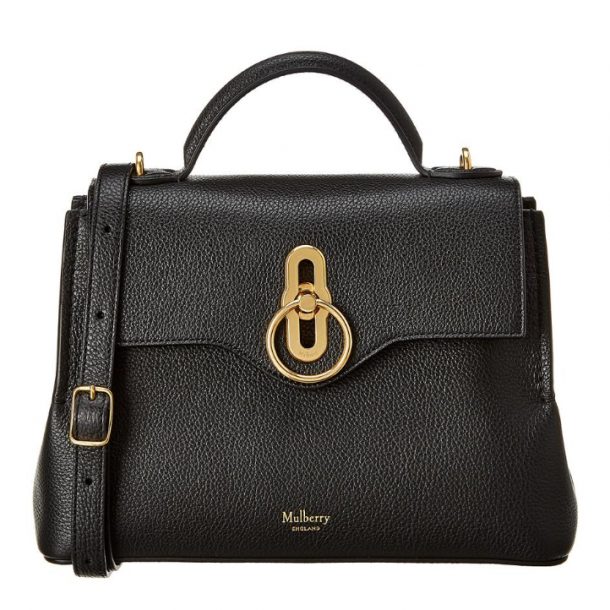 Kate Middleton owns the Mulberry Mini Seaton Bag in Black.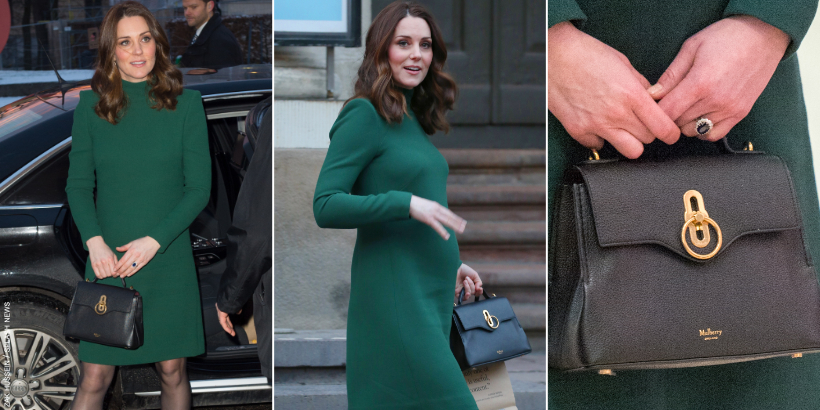 She's carried the small top-handle bag once in public to date, during a whistle-stop tour of Sweden in 2018. The bag is really nice, it'd be a shame if she didn't bring it back again soon!
About the Mini Seaton bag:
This Mini Seaton has sleek lines, a streamlined silhouette and elegant hardware—it will elevate any outfit.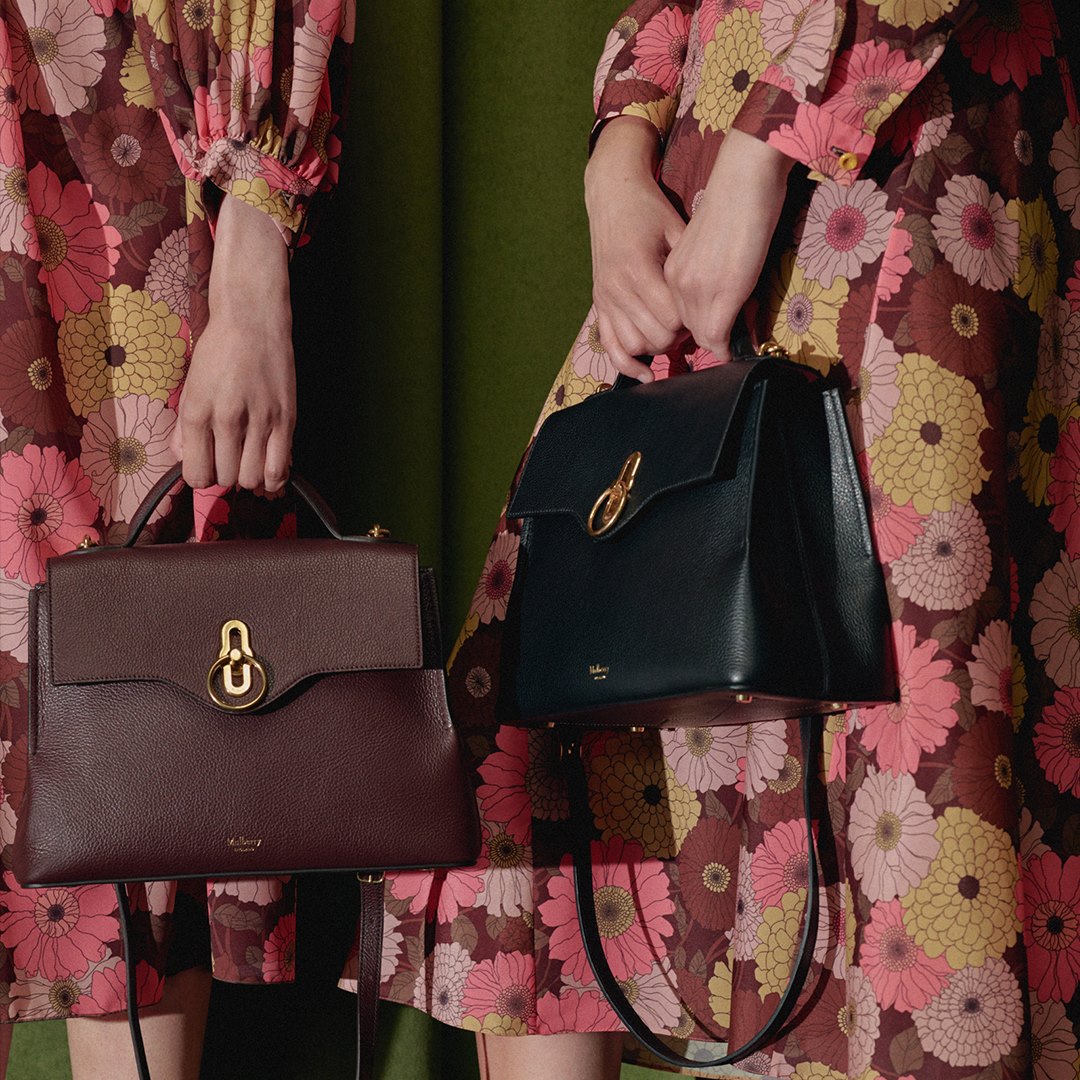 Mulberry say the bag's raw-edged construction and signature Rider's Lock are both equestrian-inspired. The Mini Seaton is crafted from high-quality leather. Its size and shape make it the ideal day-to-evening bag.
The small black bag comes with an adjustable strap so it can be worn on the shoulder or carried by its neat top handle (which is how Kate carried it in Sweden).
The Seaton family came in four different sizes:
Micro (15 x 19 x 8cm)
Mini (18 x 24 x 10cm)
Small (21 x 30 x 13cm)
Large (26 x 36.5 x 14.5cm)
It's thought the Duchess carries the bag in the Mini size.
Where to buy the Mini Seaton:
Sadly, Mulberry discontinued the Seaton line a few years ago. If you live near a Mulberry outlet, you might be lucky to stumble across one of these attractive bags on a shopping trip. Otherwise, buying pre-loved is your only real option.
Kate's clearly a fan of Mulberry bags:
Kate's spent over a decade in the Royal Family, in this time, we've seen her carry nine different Mulberry handbags to public engagements, on tour and while running errands in London. I think it's clear to say the Duchess is a fan of the British luxury label. (Pictured below, Kate with two Mulberry bags over a decade apart.)
Kate's Mulberry bag collection (that we know of!) in addition to her Mini Seaton:
The Duchess also owns a couple of coats and dresses by the British label too!