Kate Middleton wore a silk shirt dress from Jaeger in 2015.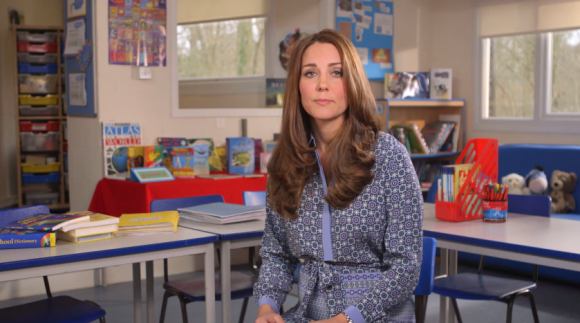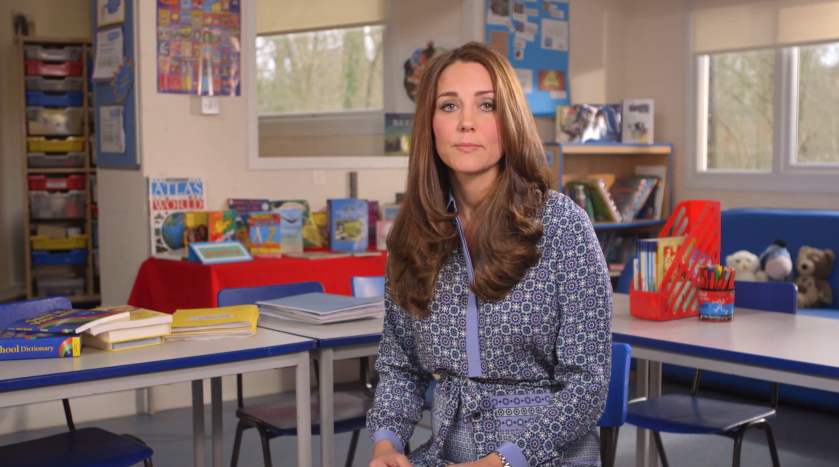 The-then Duchess debuted the garment in February 2015 during a video to raise awareness for the first UK Children's Mental Health Week.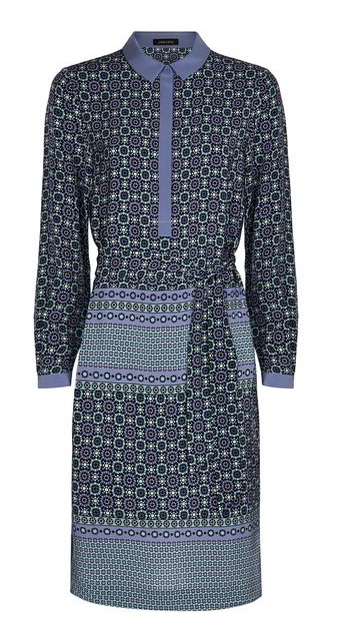 The Jaeger dress was referred to as the 'Silk Tile Print Shirt Dress' in the colour 'Aquifer'.
About the Jaeger Silk Tile Print Shirt Dress:
The knee-length collared shirt dress was described as "relaxed yet elegant" on the Jaeger website, which made it the perfect choice for the video message.
The dress featured a "dazzling" tile print, inspired by the architecture in Florence and Porto. The dress was cut from fluid silk. It was part of a special 'silk shop' collection carried by Jaeger.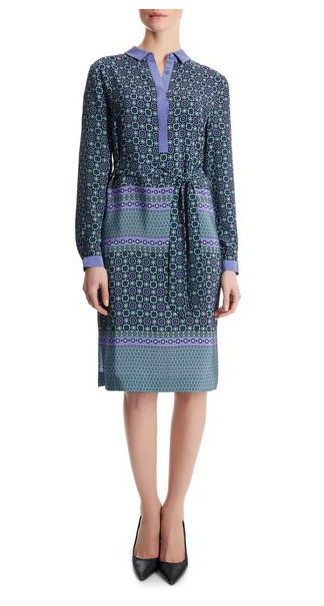 The Silk Tile Print Dress came with an optional belt tie, to cinch at the wait for a flattering cut.
Finally, the piece came in a second colour option: paprika, named after the deep rustic red colour Jaeger have used on dress's trim.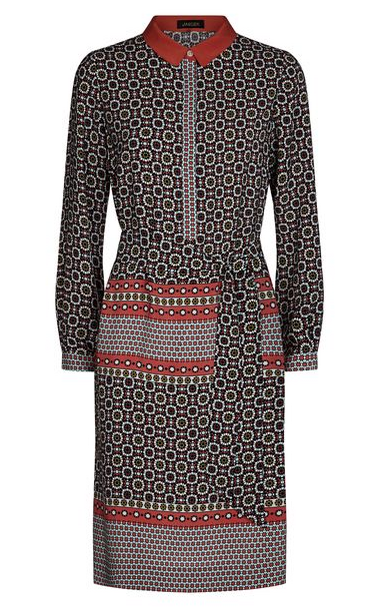 The silk shirt dresses originally retailed for £250.
Jaeger's "Tile Print" design featured on several more pieces in the collection too, including shirts and scarves: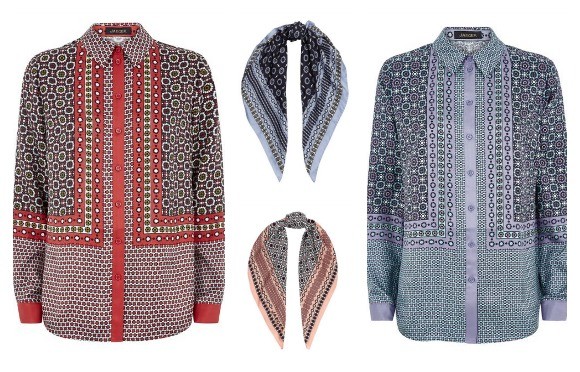 Can I buy the silk shirt dress from Jaeger today?
As you'd expect, the answer is no. Jaeger no longer carry the dress, unfortunately.
You can find a couple of listings for the dress (new & preloved) on eBay.
Otherwise, check out this printed dress from Jaeger's winter 2023-2024 collection. It's a beautiful option for anybody looking for a printed shirt dress like Kate's!
Kate Middleton and Jaeger:
While Jaeger doesn't appear too frequently in Kate's closet, it does feature from time to time.
In 2014, the Princess wore a beautiful white and navy trim dress from the brand to an event at The National Maritime Museum.
During the Asia and South Pacific tour in 2012, Kate wore a beautiful sunshine yellow shirt dress from the brand too. This was so popular, Jaeger reissued it a number of times.
Most recently, Kate's carried a navy quilted Jaeger clutch (its most recent outing was 2022).
About Jaeger:
Jaeger, a British fashion brand with a heritage dating back to 1884, is renowned for its innovation in natural fibres and quintessentially British style.
In a strategic move, Marks & Spencer (M&S) acquired Jaeger in January 2021 for £6 million, saving it from administration.
M&S integrated Jaeger into their ecosystem as part of the 'Brands at M&S' initiative. The collection is sold online and in select stores across the UK.
Under the leadership of Fiona Lambert, Jaeger relaunched in October 2021 with a fresh Autumn/Winter capsule collection, marking its new chapter as part of the M&S family. The acquisition and relaunch signify a harmonious union of two brands with parallel legacies, both committed to quality and timeless style.