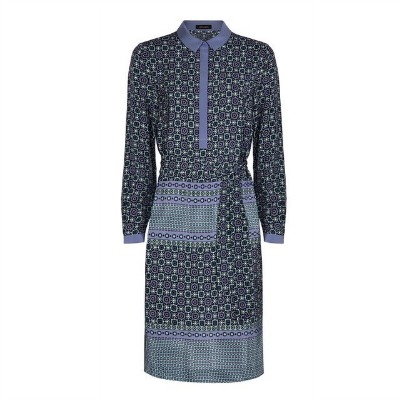 In February 2015, The Duchess of Cambridge recorded a video to raise awareness for the first UK Children's Mental Health Week. In the video, Kate wore a printed shirt dress by Jaeger.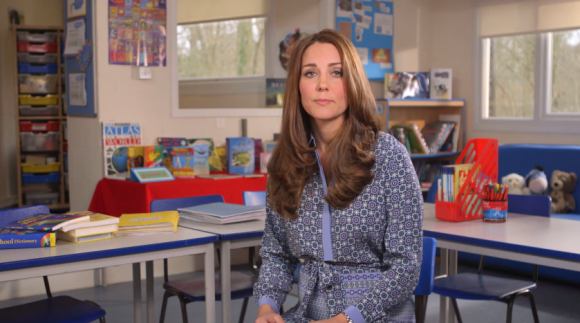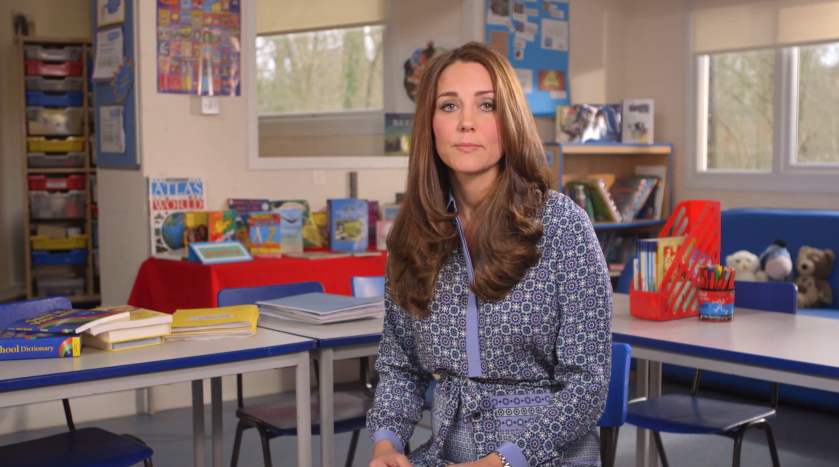 Specifically, Kate wore Jaeger's Silk Tile Print Shirt Dress in the colour 'aquifer'.
You can watch the video and read more about the importance of Place2Be and Children's Mental Health Week by clicking here.
About the Jaeger Silk Tile Print Shirt Dress:
The knee-length collared shirt dress is described as "relaxed yet elegant" on the Jaeger website, which made it the perfect choice for the video message.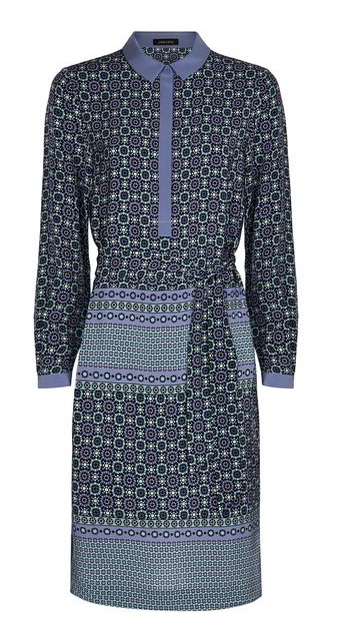 The dress features a "dazzling" tile print, inspired by the architecture in Florence and Porto.
The dress is cut from fluid silk, and can be found in Jaeger's special "Silk Shop."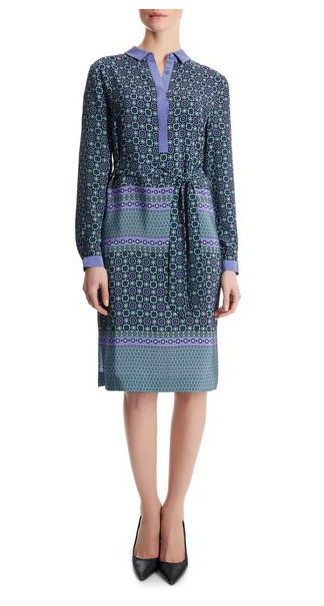 The Silk Tile Print Dress comes with an optional belt tie, to cinch at the wait for a flattering cut.
Finally, the piece comes in a second colour option: paprika, named after the deep rustic red colour Jaeger have used on dress's trim.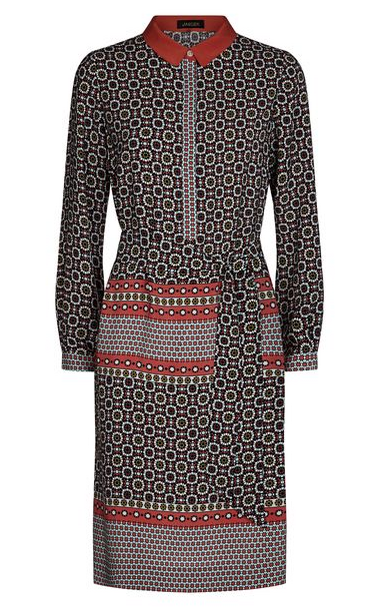 The dress originally retailed for £250 (which is around $385 at today's exchange rate.)
Jaeger's "Tile Print" design featured on several more pieces in the collection.  They sold both shirts and scarves too: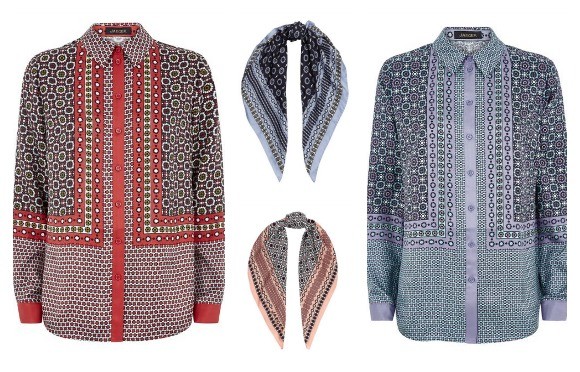 About Jaeger:
Jaeger describes themselves as a "world-class contemporary British fashion brand with a rich history and dynamic future built on luxury womenswear, menswear and accessories".
The fashion brand is 125 years old, having been established in 1884.
Duchess Kate is a fan of Jaeger, having worn several of the brand's pieces to public engagements previously.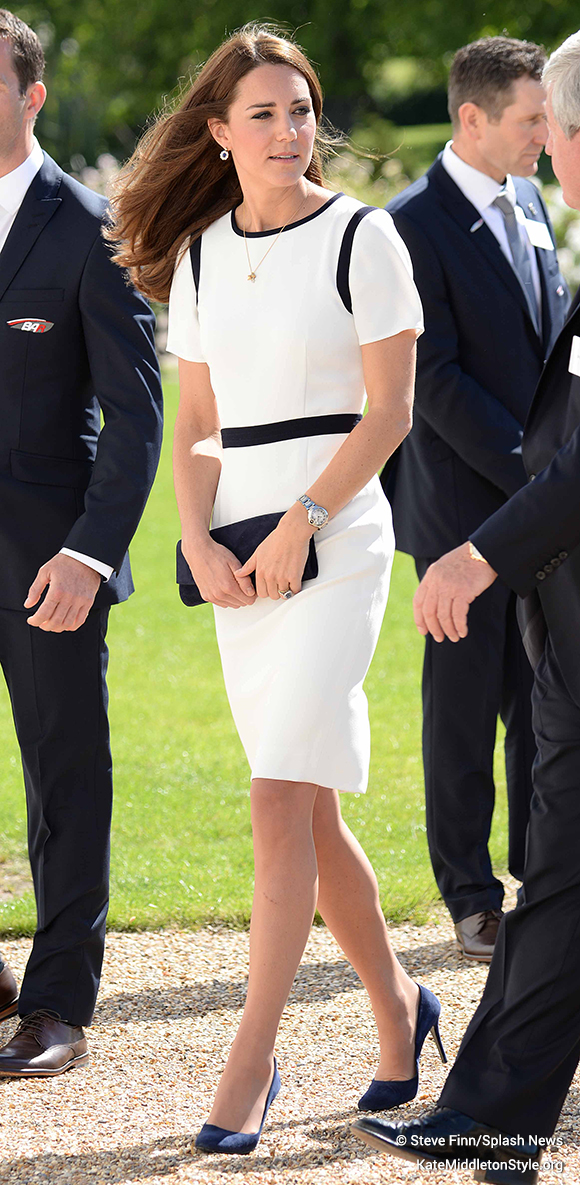 In 2014, Kate wore a beautiful white and navy trim dress (above) from the brand to an event at The National Maritime Museum.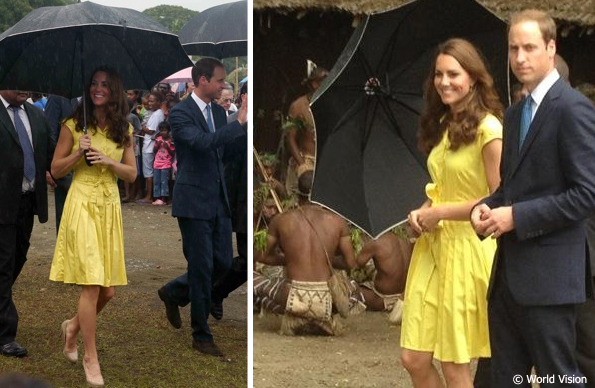 During the Asia and South Pacific tour in 2012, Kate wore a beautiful sunshine yellow shirt dress from the brand too. This was so popular, Jaeger reissued it a number of times.