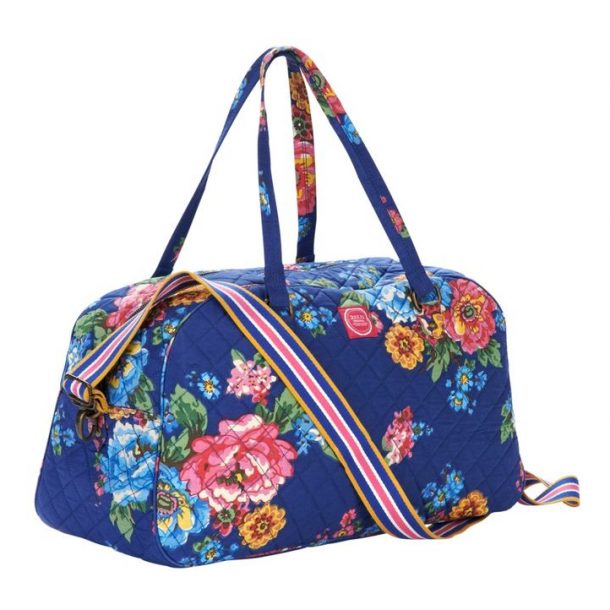 On Monday 9th February 2015, William and Kate flew back to the UK from the island of Mustique. The family were seen boarding a British Airways flight at St. Lucia airport. In the photos, we can see William carrying an overnight bag/holdall from British brand Joules. (View full-size images in the Daily Mail.)
About the Joules holdall:
The blue floral overnight bag is by Joules. (The company confirmed the Duke carried their bag on social media.) It's described as a 'women's overnight bag' in the 'blue posy' print. It features a quilted exterior and a red interior:
The company use the blue posy print on many of their pieces. It dates back to at least 2011 (according to a blog we've found).
How John Lewis described the bag in 2015:
For a short city escape, or a quick country getaway, this comfy and charming quilted overnight bag is the perfect companion. It features a bold striped across body strap, with vintage floral print.
Joules no longer sell the 'blue posy' print overnight bag, but they do have a couple of overnight and weekend holdalls in some beautiful floral prints if you're looking for something similar. See below: