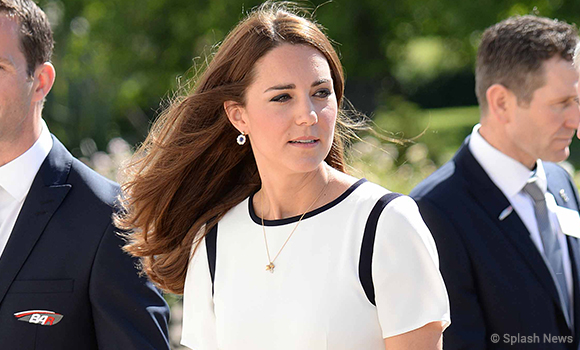 In June 2014, on a hot and sunny morning in the UK, Duchess Kate travelled the short distance to Greenwich for an event at the National Maritime Museum.  She spent time meeting with supporters of the bid to launch a British team to take part in the 35th America's Cup sailing competition.
You may recall while in New Zealand earlier this year, William and Kate met with the country's America's Cup team? The  couple took part in an informal yacht race around Auckland Harbour.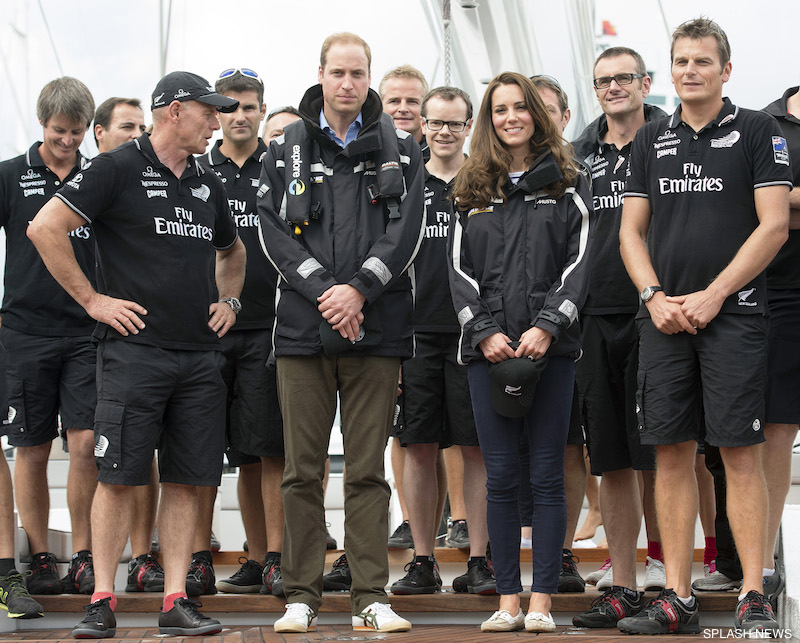 Duchess Kate met with a range of people during the event, including crew and boat designers. Notably, she Kate met with Olympic British sailor Sir Ben Ainslie.  He wishes to enter a British team into the competition, which will be held in 2017. Here they are posing with the America's Cup:
RT @ClarenceHouse "The Duchess of Cambridge with @AinslieBen in front of the America's Cup…" pic.twitter.com/PXmaO94QLB

— Kelly Mathews (@allthingsregal) June 10, 2014
Another look at Kate with the America's Cup trophy:
Kate shown the America's Cup by Garrard CEO Eric Deardoff. Check out the Louis Vuitton carrying case! pic.twitter.com/AFIbEedngN

— Emily Andrews (@byEmilyAndrews) June 10, 2014
Kate's outfit:
For today's event, Kate opted for an elegant white dress with a navy blue trim from Jaeger.
The piece, known as the "Crepe Dress with Navy Trim" is described on Jaeger's website as a "sleek white dress with navy trims."  They say the dress is "ladylike" and is made from their "best-selling crepe fabrication for a flattering fit and a luxurious feel."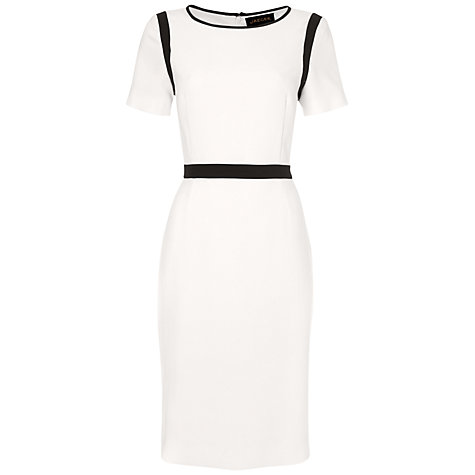 The dress originally retailed at £150, but Jaeger's website shows it on sale in the company's outlet for £99.
Kate paired the dress with a pair of blue suede pumps by Alexander McQueen.  (Pictured here on another occasion)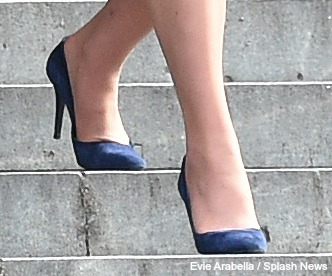 She also carried her matching  'Muse' clutch bag (Also known as the Stuart Weitzman 'Raz').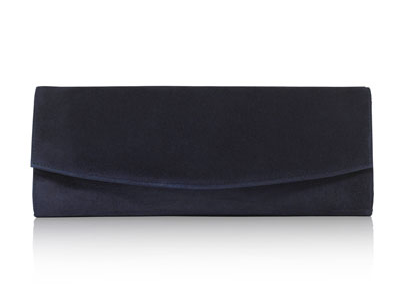 Kate added a little bling to her outfit with her gold Asprey London 'Woodland Charm' oak leaf and acorn charm necklace: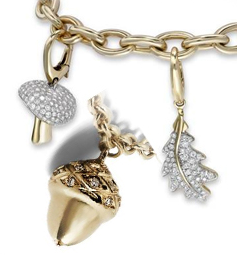 Her sapphire earrings: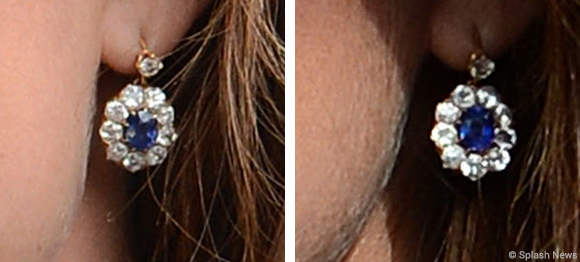 And her Cartier Ballon Bleu wristwatch.