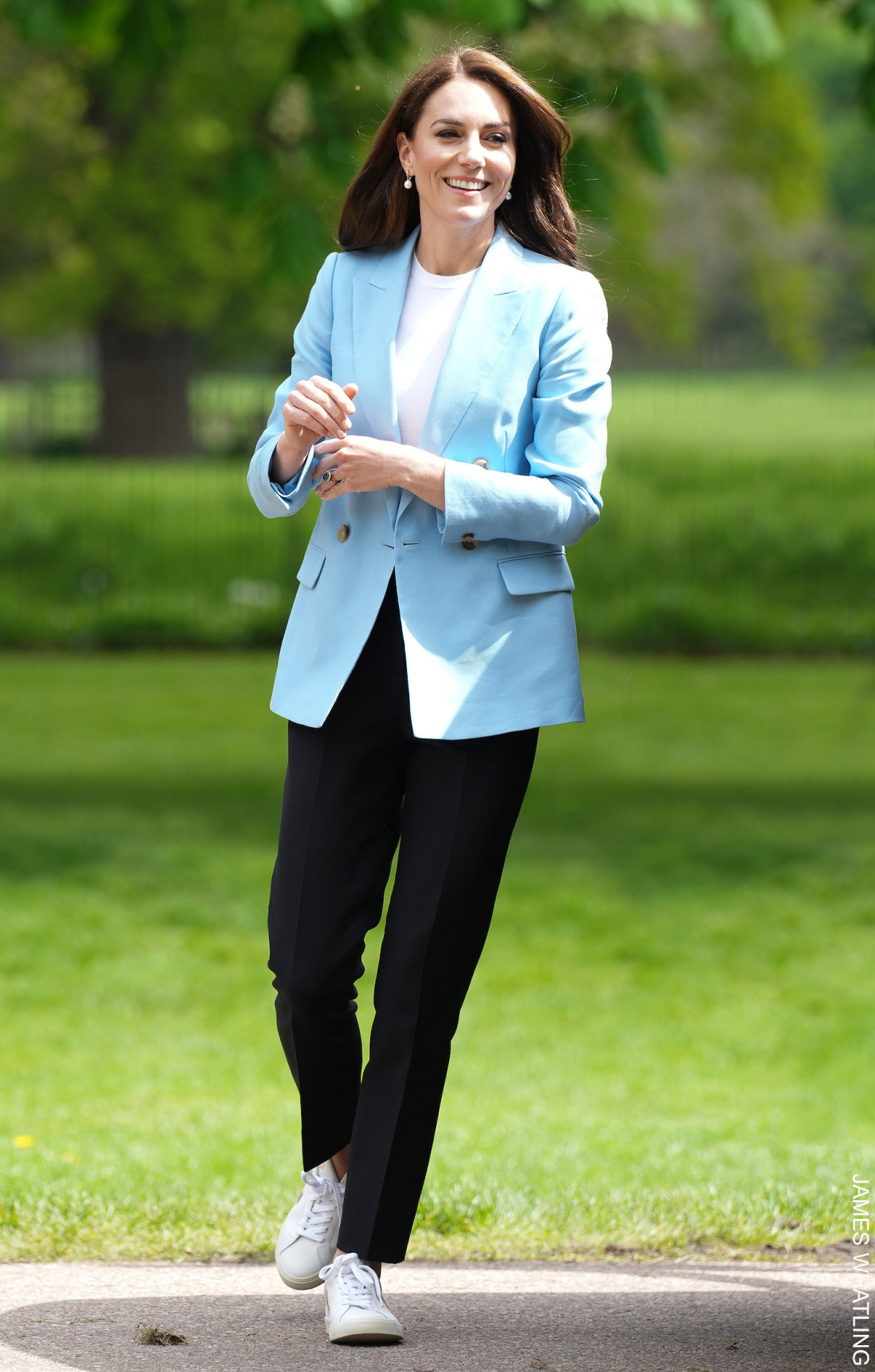 Following yesterday's regal display at the Coronation, Kate Middleton opted for a more casual ensemble at The Big Lunch on Windsor's Long Walk on Sunday.
Exemplifying the perfect spring ensemble, Kate wore a powder blue REISS blazer, a classic white T-shirt, and tailored trousers. With Veja trainers and elegant pearl earrings completing her outfit, the Princess of Wales effortlessly transitioned from the grandeur of the coronation to the spirited atmosphere of the nationwide event.
The ever-stylish Princess mingled with neighbours.
To be updated.