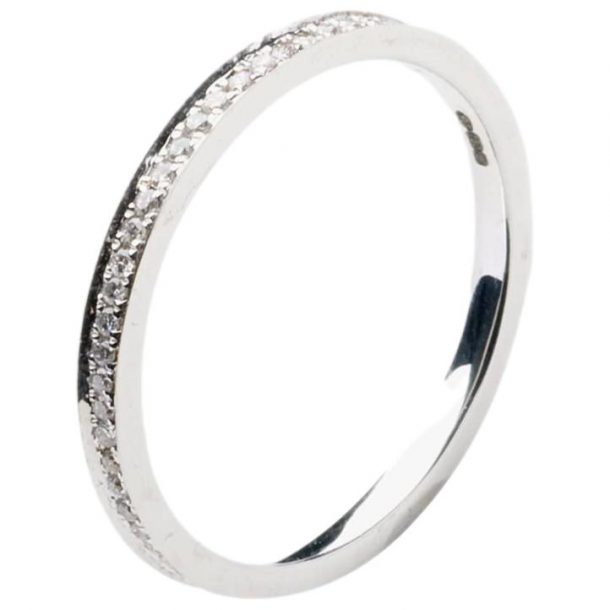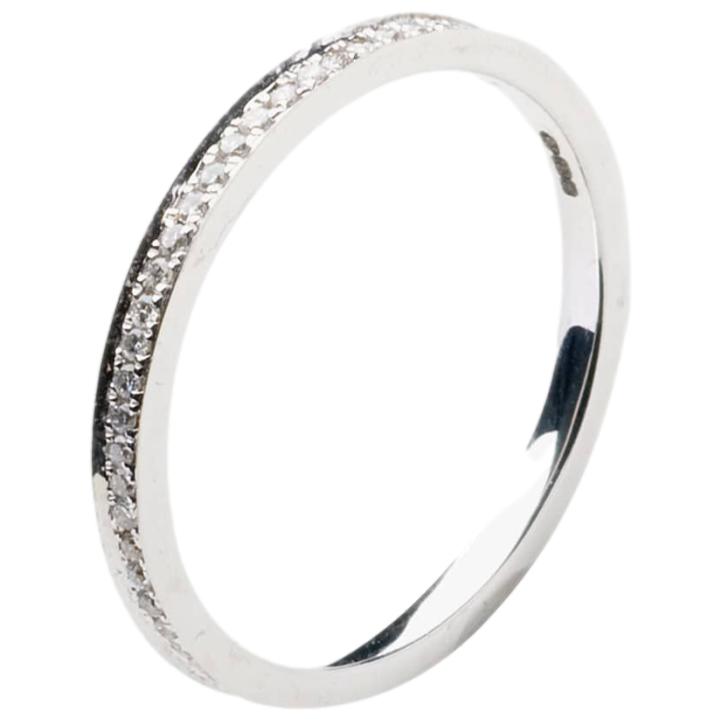 Kate Middleton wears a diamond eternity ring by British designer Annoushka Ducas. It's the Eclipse style in 18ct gold.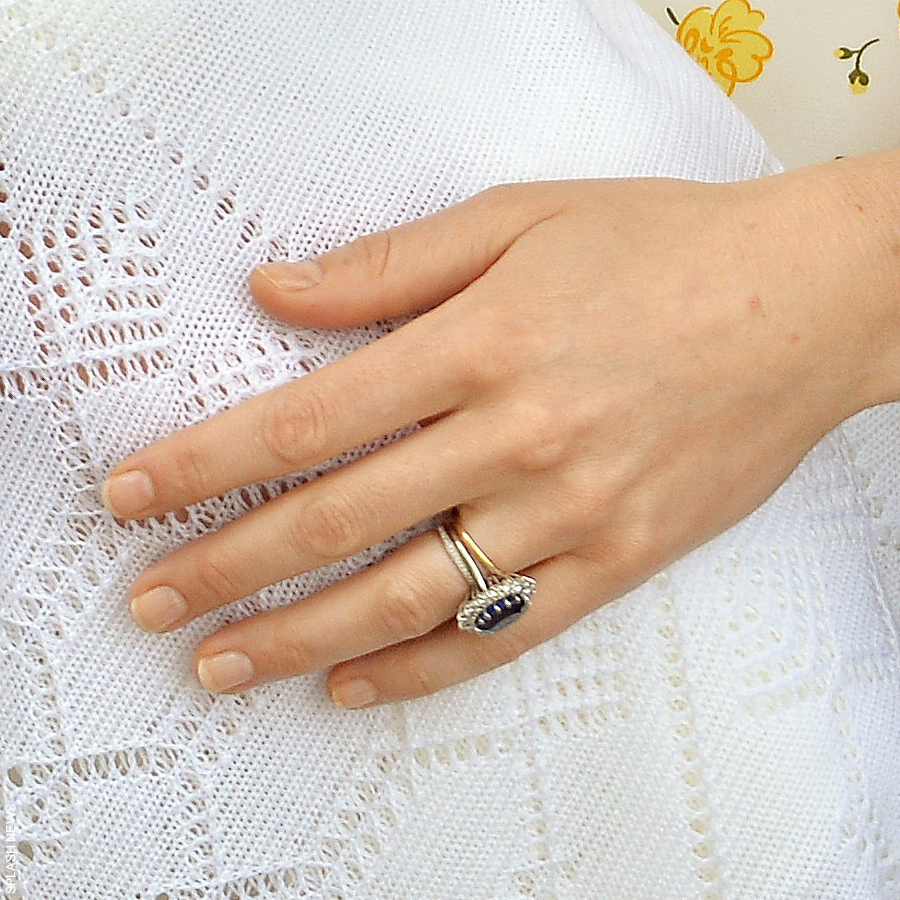 Kate layers the eternity ring on her wedding finger alongside her world-famous sapphire engagement ring and Welsh gold wedding band.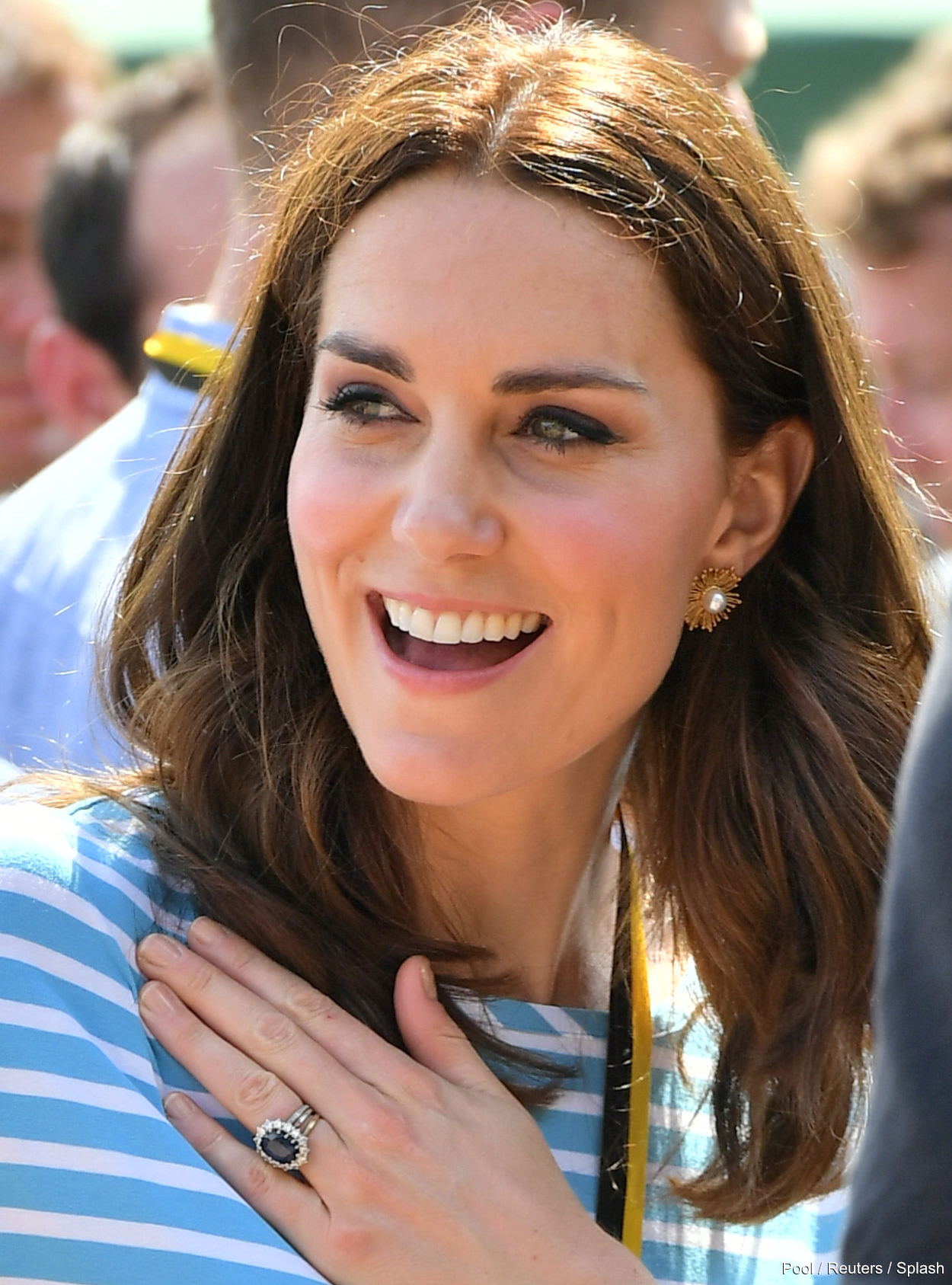 Eternity rings are a traditional gift given by a spouse to commemorate a special milestone, like a significant wedding anniversary or the birth of a baby. It appears Kate received the ring for the latter in this case; she added the eternity ring to her jewellery collection in 2013, following the birth of Prince George.
How do we know it's definitely this ring?
In 2014, a Kate fan suspected the ring was by Annoushka after studying a close-up photo of Kate's hand. Kate is familiar with Annoushka, she owns a pair of their pearl earrings too. The fan wrote to the jewellery company and they replied, confirming the piece is indeed theirs.
Annoushka hint at the ID on their product page by mentioning the ring is a "royal favourite" in the description.
For a really good close-up of the ring, click here (opens in a new window.)
About the Annoushka Eclipse eternity ring:
The thin ring is made from 18ct white gold with a high polish finish. It's hand-set with 0.23ct diamonds. Annoushka say the piece is a "timeless iconic style" and say it can either be worn alone, as an eternity ring or "styled within a stack".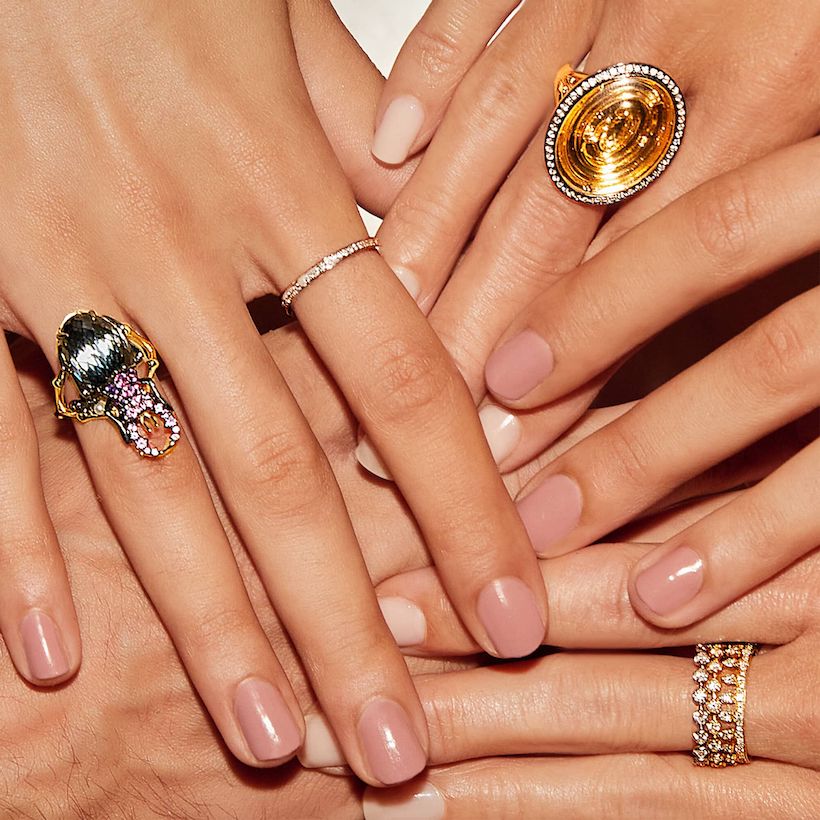 Where can I buy Kate's eternity ring?
You can buy the Annoushka Eclipse ring at annoushka.com and farfetch.com for £1,500 GBP / $1,900 USD. (other currencies worldwide delivery avaialble too.)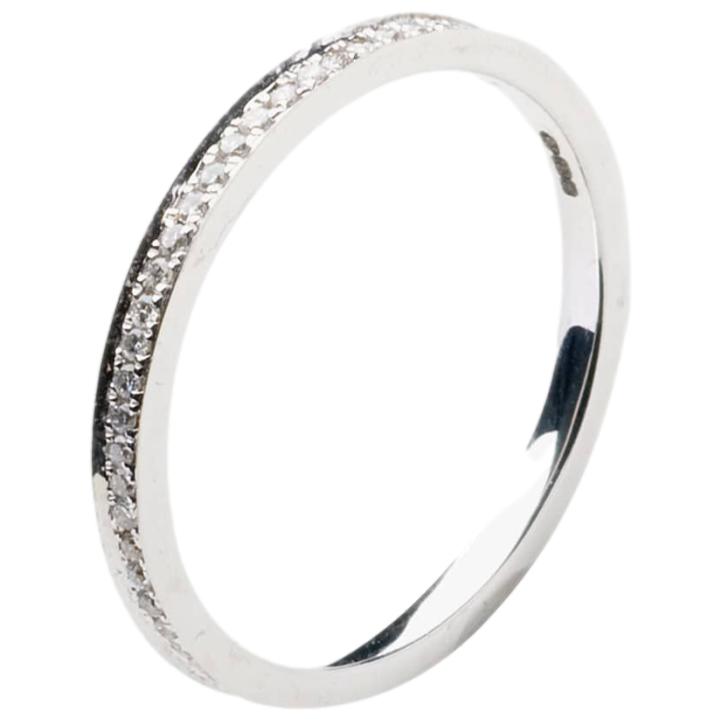 Annoushka Eclipse Diamond Eternity Ring
Exact match! Kate added this 18ct white gold to her jewellery collection since 2013, around the time of Prince George's birth. The hand-set diamond ring can be worn alone, as an eternity ring, or styled within a stack.
Does Kate wear any other jewellery by Annoushka?
Yes, she wears a pair of pearl drop earrings from the British company.
Annoushka 18ct Gold Baroque Pearl Earring Drops
Exact match! Kate's had these creamy white pearl drops in her jewellery box for over a decade and they're STILL AVAILABLE to buy! You won't find a more wearable pair of earrings, they work with every outfit and occasion. Find them on the designer's website: