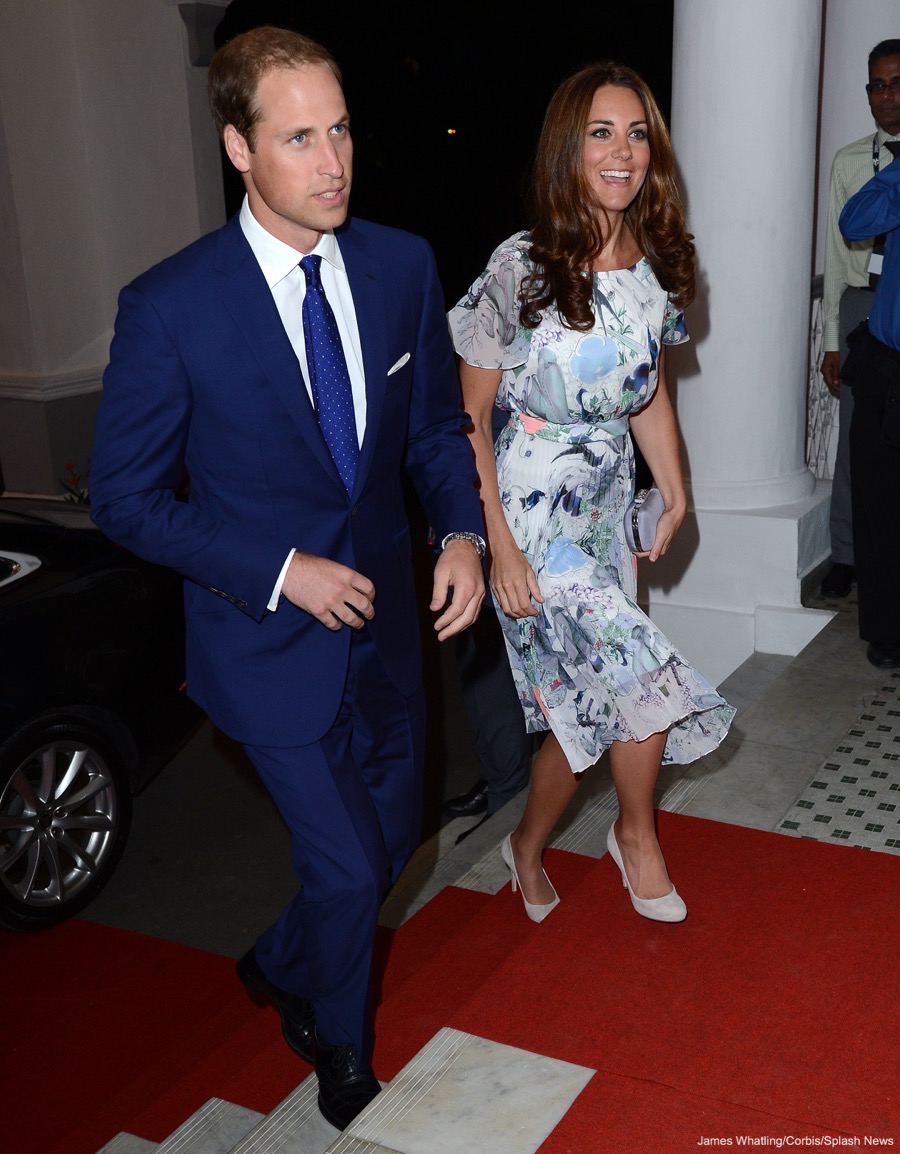 On Day Two of the Diamond Jubilee Royal Tour, the Duke and Duchess of Cambridge attended a reception at Eden Hall, the British High Commissioners' residence in Singapore.  At the soiree, the Royal Couple met members of the British and international expatriate communities, including notable Singaporeans.
Here we look at William and Kate posing with High Commission staff and their spouses inside Eden Hall: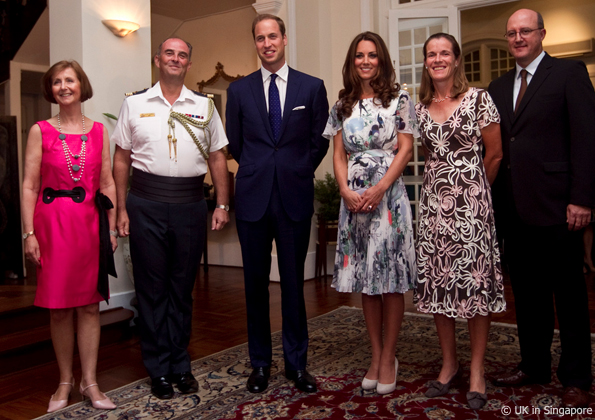 Earlier in the day, the Duke and Duchess spent the morning touring the Gardens by the Bay and the Rolls Royce factory, and soent the afternoon visiting Queenstown.
Kate's outfit:
Kate chose a printed dress in soft tone colours from one of her go-to designers, Erdem.  The floaty dress appears to be adapted from the "Meryl" dress from Erdem's Spring/Summer 2012 collection: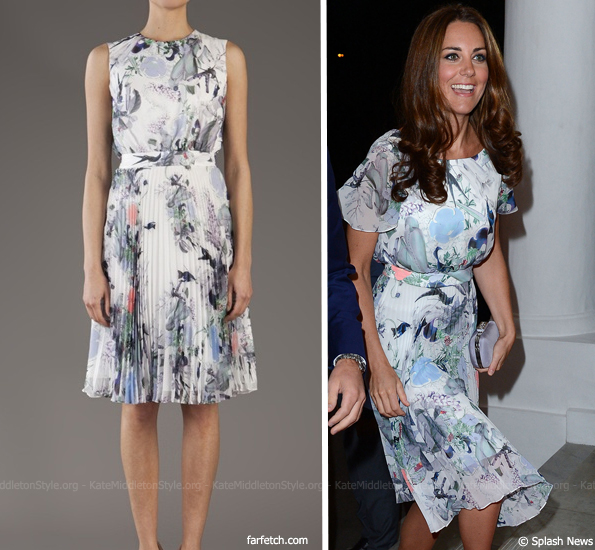 You can see both dresses have the same pattern, pleating and waist detail, however, Kate's version of the dress has a wider neckline and chiffon sleeves.
Here are another two photos of the ready-to-wear Erdem Meryl dress.  The dress on the left was photographed by the staff at nathalieschuterman.com while the image on the right is a catwalk photo taken from Erdem's website.  You can see both dresses are sleeveless – unlike like Kate's dress.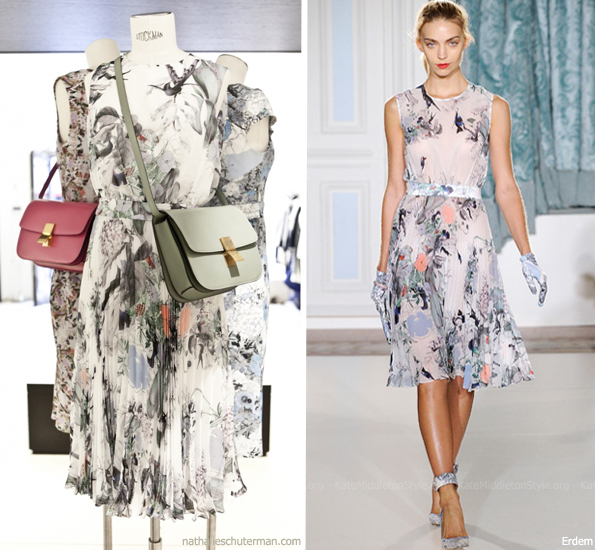 The Erdem Meryl dress is described as having: "[a] full pleated skirt, back cutout detailing and invisible side zipper closure."
The dress is made from Polyester with 100% silk lining.
Kate wore her L.K. Bennett Harper pumps in light beige.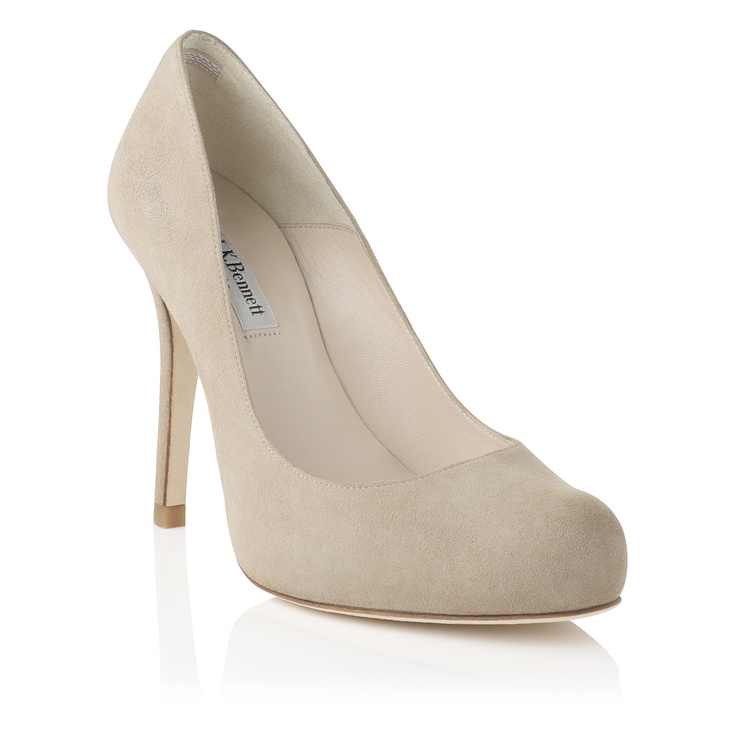 The suede court shoes retailed for £195.
Kate also carried an Alexander McQueen clutch bag.  She often carries their signature box clutch bags with the skull motif removed.
Kate wore a new pair of drop earrings, which you can see at the HRH Duchess Kate blog, here.   They are still unidentified.