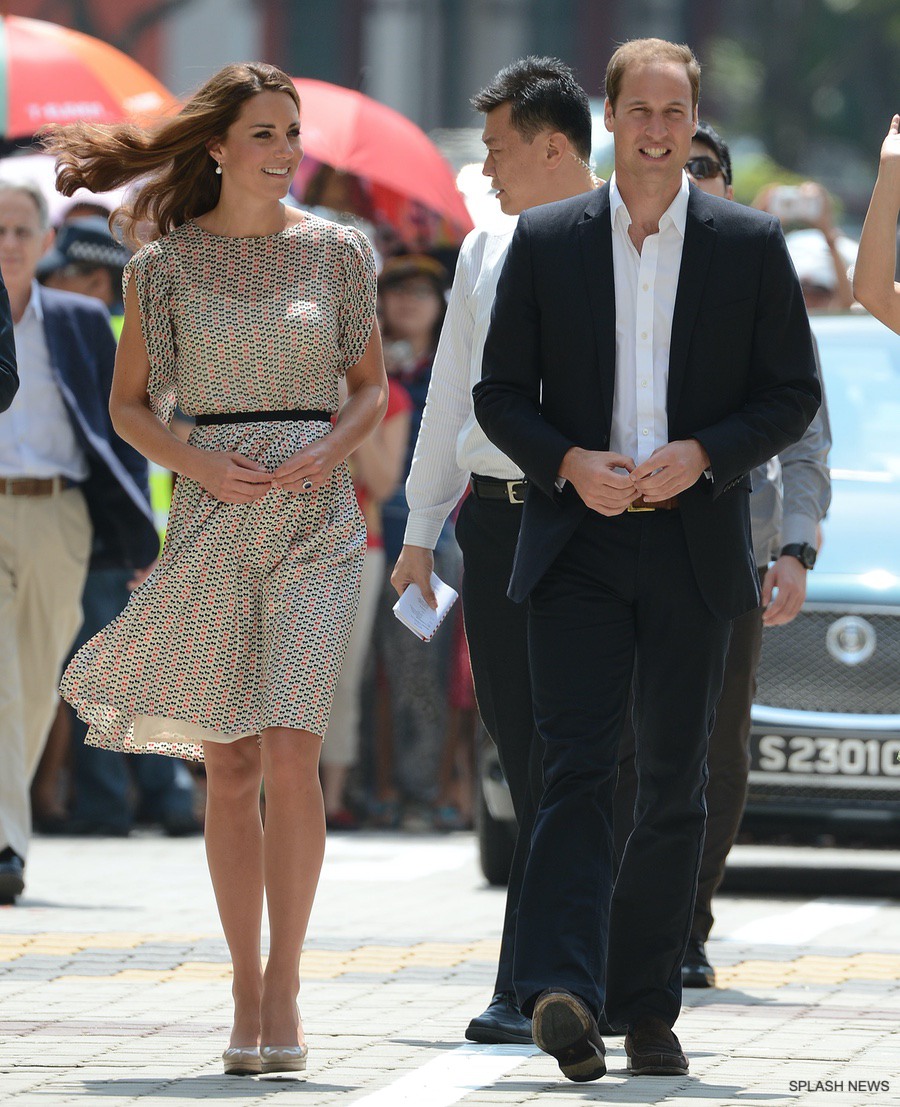 September 12th 2012 – After spending the morning touring Gardens by the Bay and the Rolls Royce factory, William and Kate went on to visit Queenstown, a residential area in Singapore named after Queen Elizabeth II.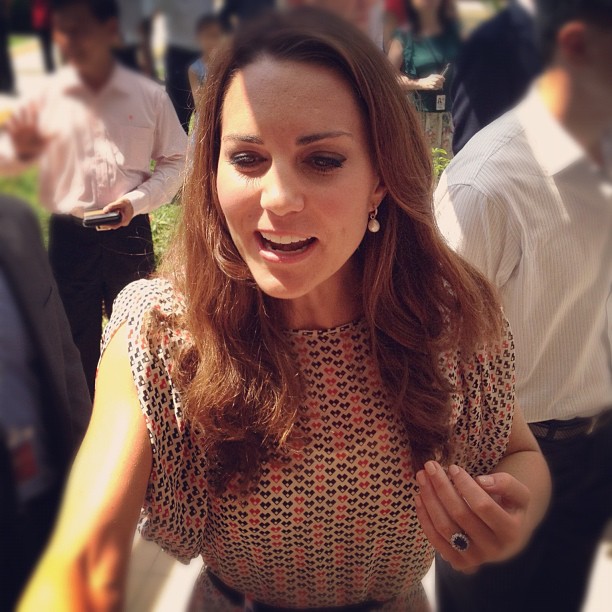 In Queenstown, the royal duo watched a number of cultural performances before visiting the Rainbow Center, a school for children with Autism and special needs.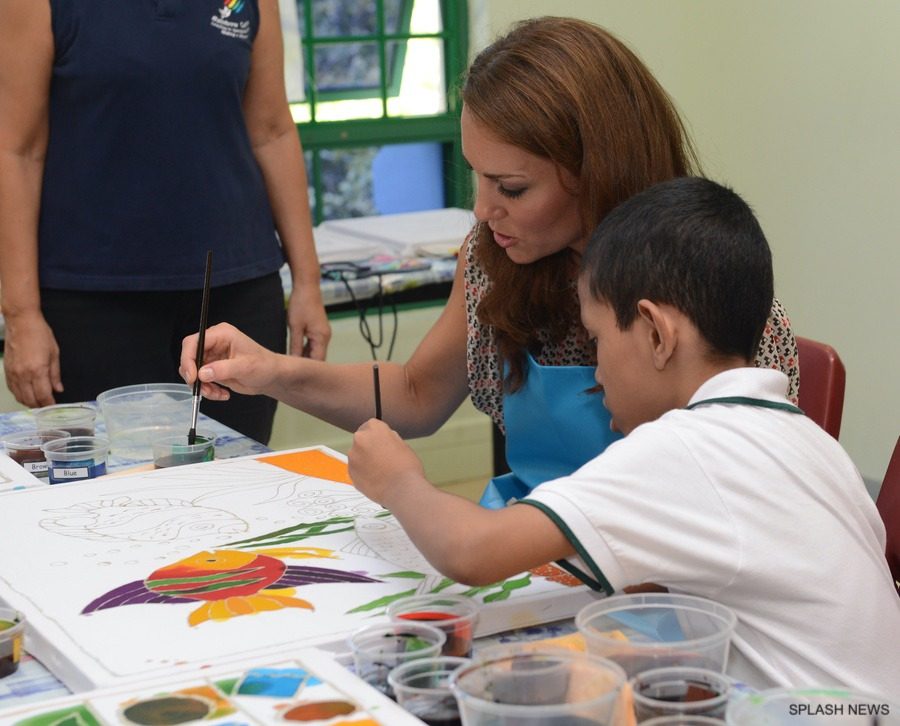 Karasi Chandramogan (@currykarasi on Instagram) shared the following snap from outside the Rainbow Center. She works at the school and called the visit a "once in a lifetime experience."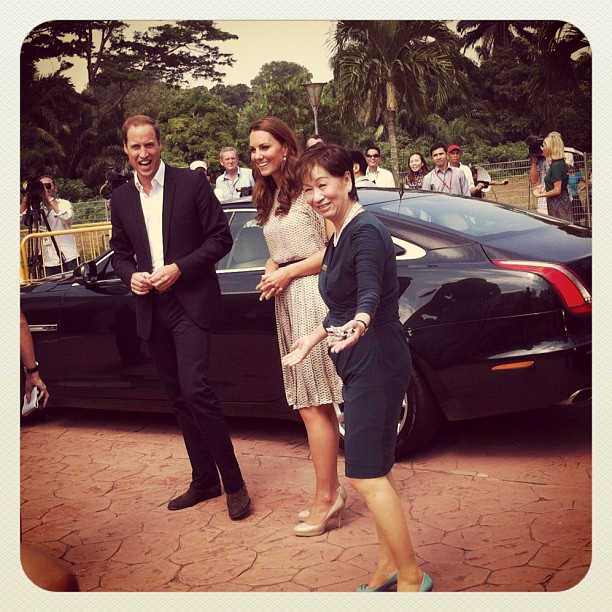 While visiting the school, William took part in a PE (physical education) lesson while Kate donned an apron and helped with some art therapy classes (quite reminiscent of The Art Room activities from earlier this year.)
Here's another look at William and Kate at the Rainbow Centre, they're stood with a number of pupils at the school and community centre: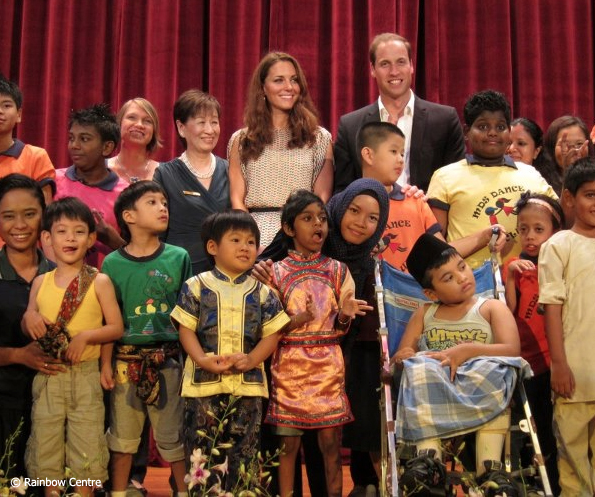 Kate's outfit:
Kate wore a geometric print blouse with matching skirt from Singapore-based designer RAOUL.

Matches Fashion describe RAOUL as:
A rising label on the international fashion scene, […] Raoul is fast becoming the cool hunter's label of choice, setting new standards of minimal, laidback luxe.
The top is known as the Tara style. It was made from cream silk and features a red and black cube-heart print. It retailed at £171 at Matches Fashion but quickly sold out. The silk pleated skirt features the same print.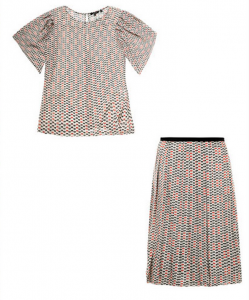 Kate finished off her outfit by wearing her trusty L.K. Bennett Sledge platforms in nude.(Pictured below on another occasion).
Kate ditched the clutch bag and changed her earrings back to the Annoushka Classic Baroque Pearl Earring Drops, which she wears suspended from Kiki McDonough hoops. (Pictured below on another occasion).