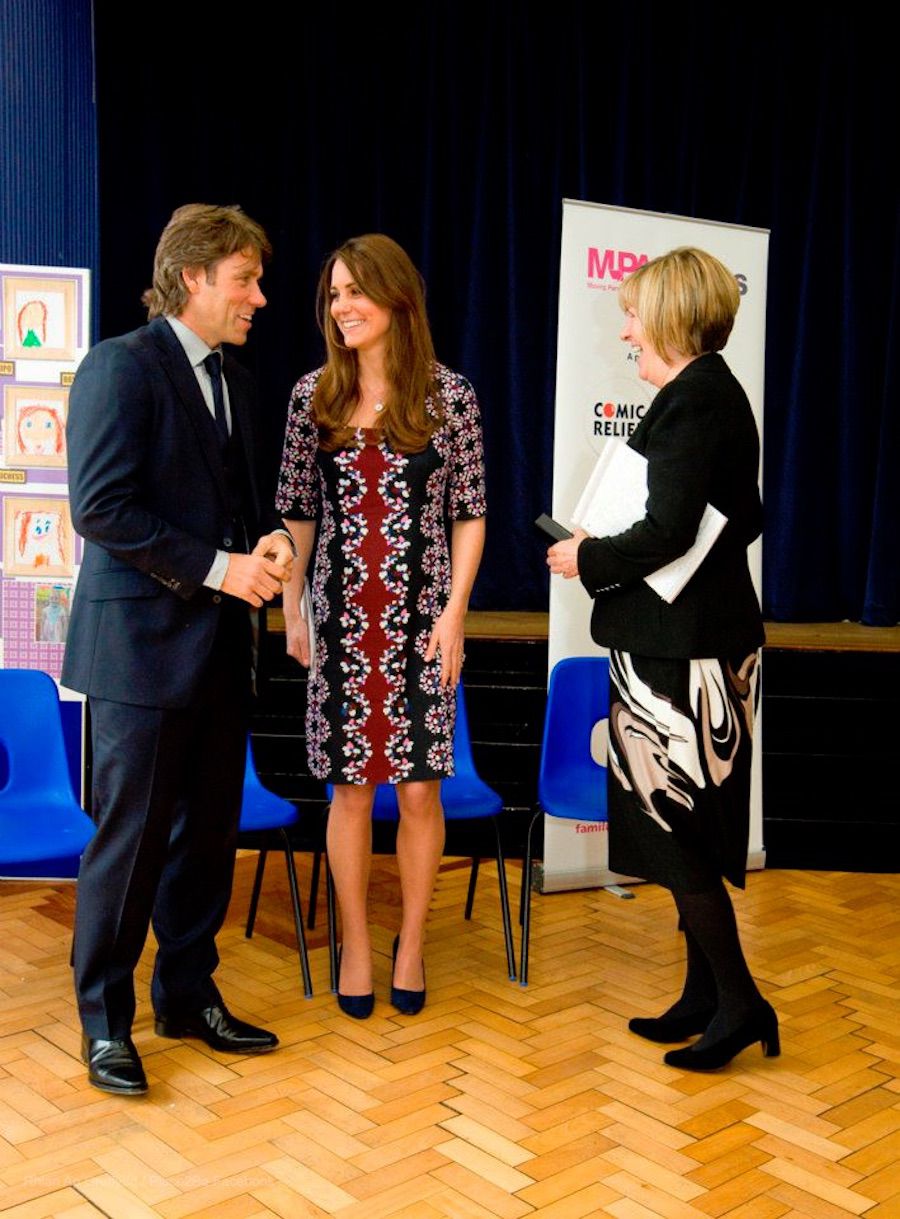 On the 23rd April 2013, Kate helped Place2Be launch the M-PACT Plus project at The Willows Primary School, in Wythenshawe, Manchester.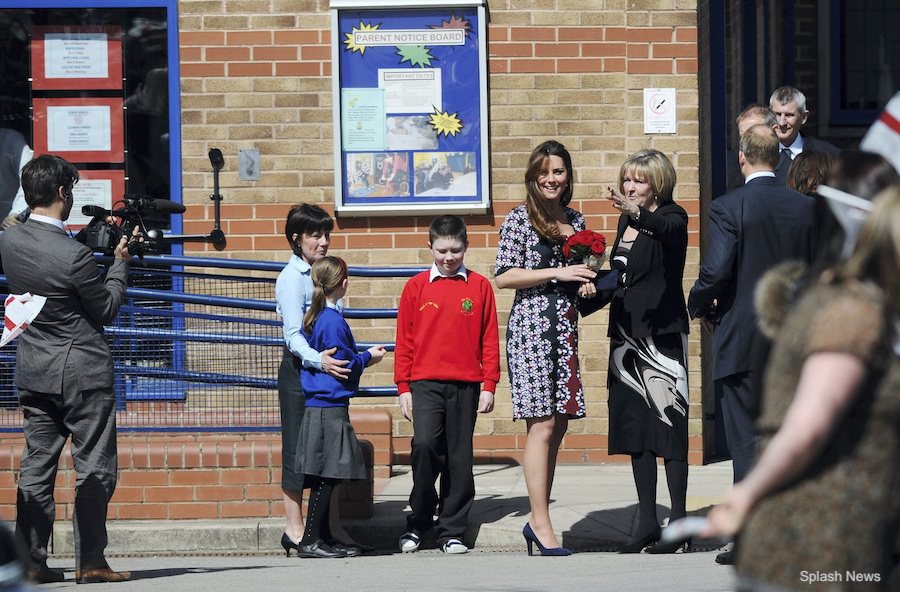 M-PACT Plus is a new programme run by two charities, Place2Be and Action on Addiction who will work in partnership to provide early support for school children affected by a parent's drug or alcohol misuse.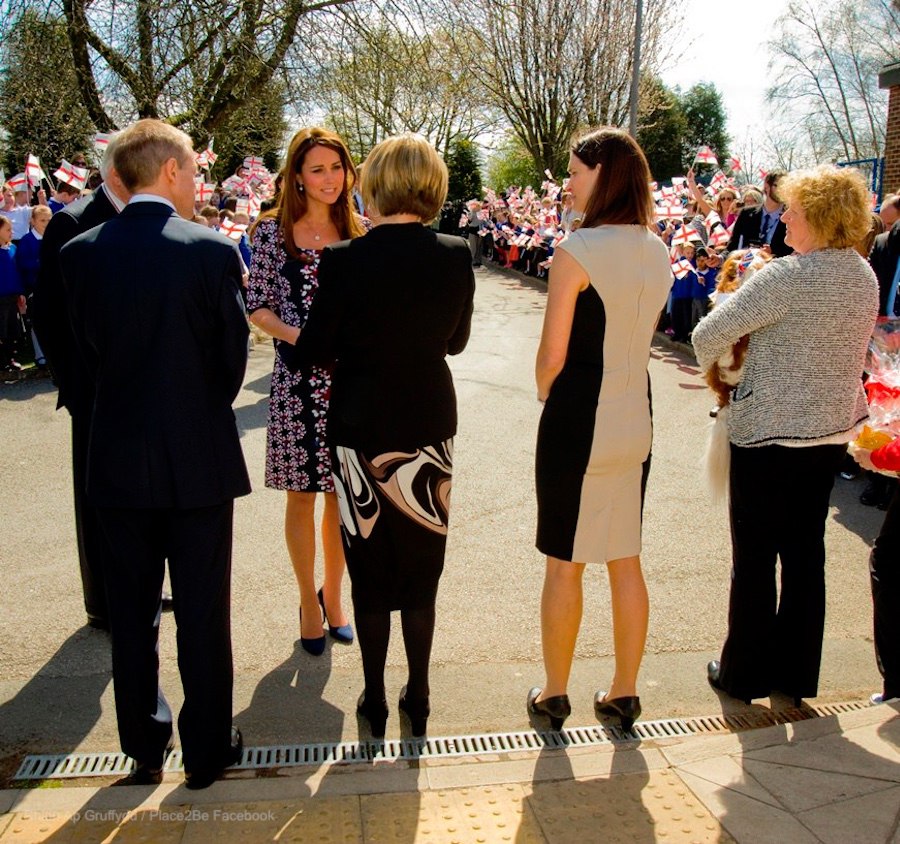 The initiative is funded by Comic Relief and The Royal Foundation.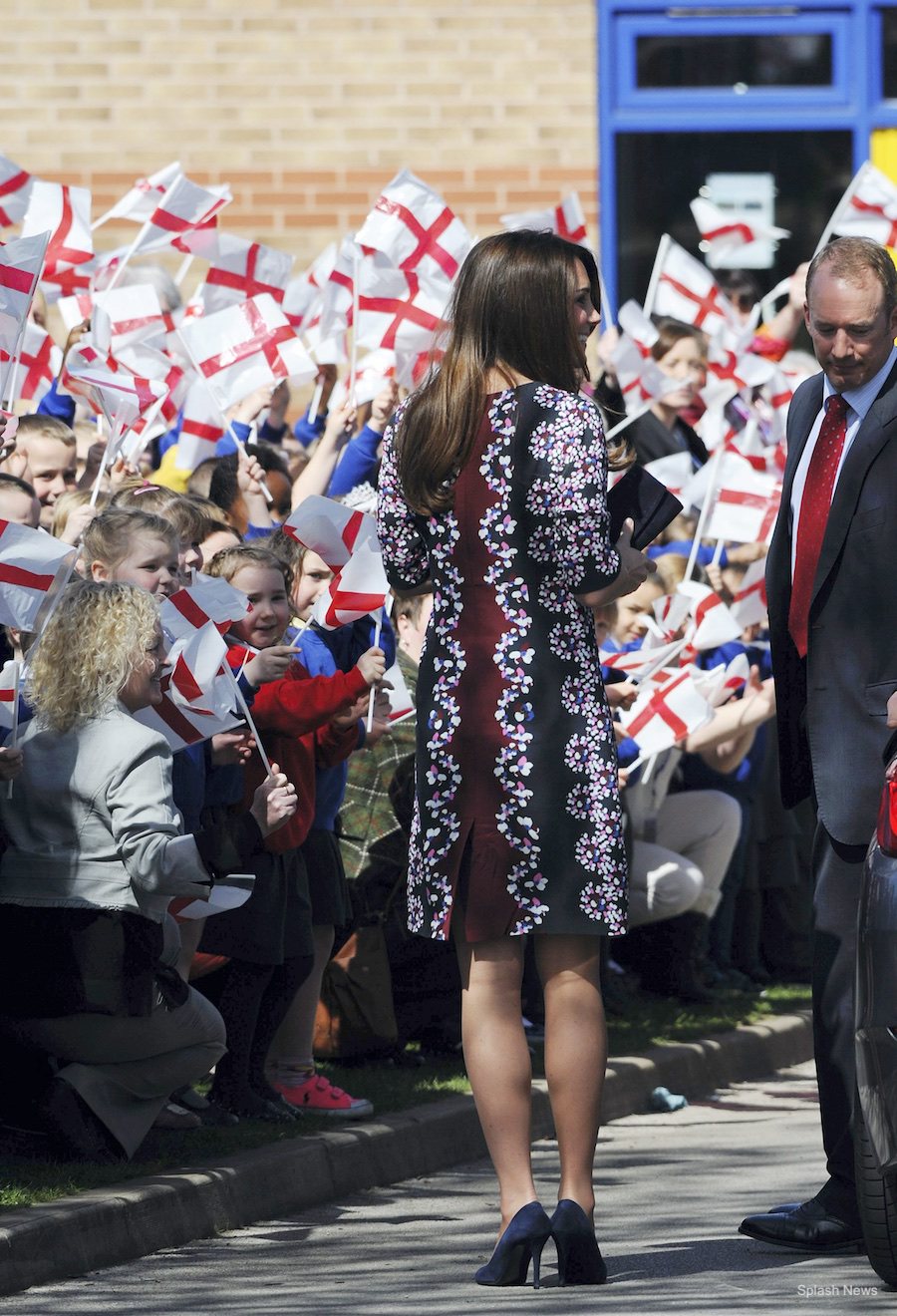 Of course, Kate is Patron of Place2Be and Action on Addiction. The Royal Foundation is the charity set up by Princes William and Harry.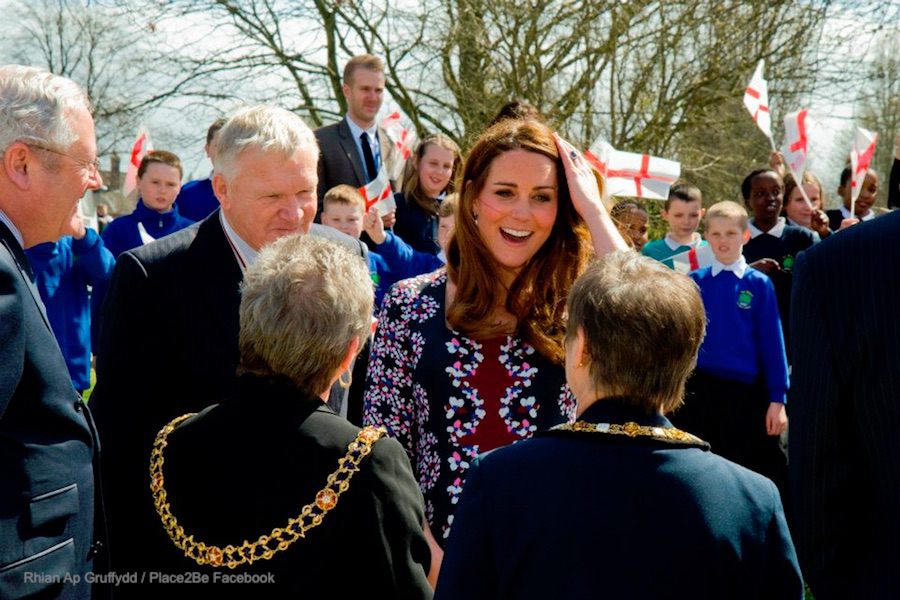 During the visit, Kate met with schoolchildren. She also spoke to representatives from the two charities, and those who the charities have already helped.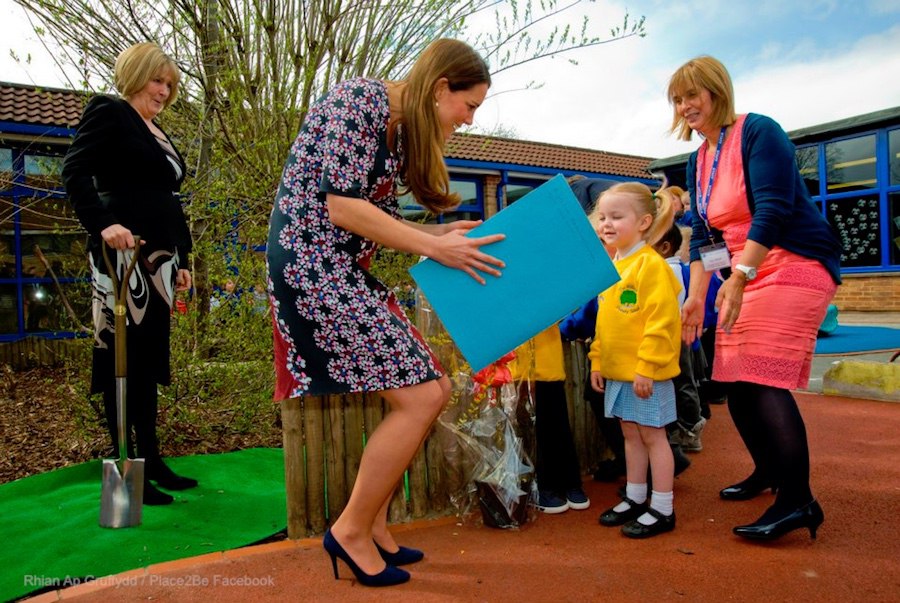 She also met with Comic Relief ambassador and Manchester native, comedian John Bishop. The two planted a tree together.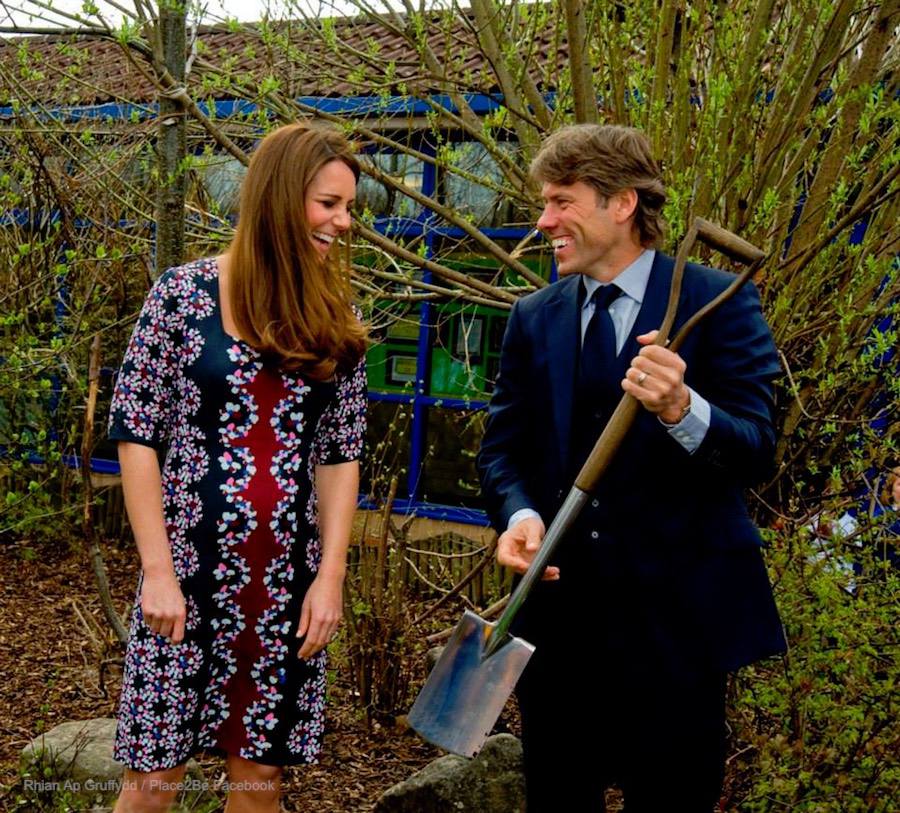 It looks like they had a lot of fun!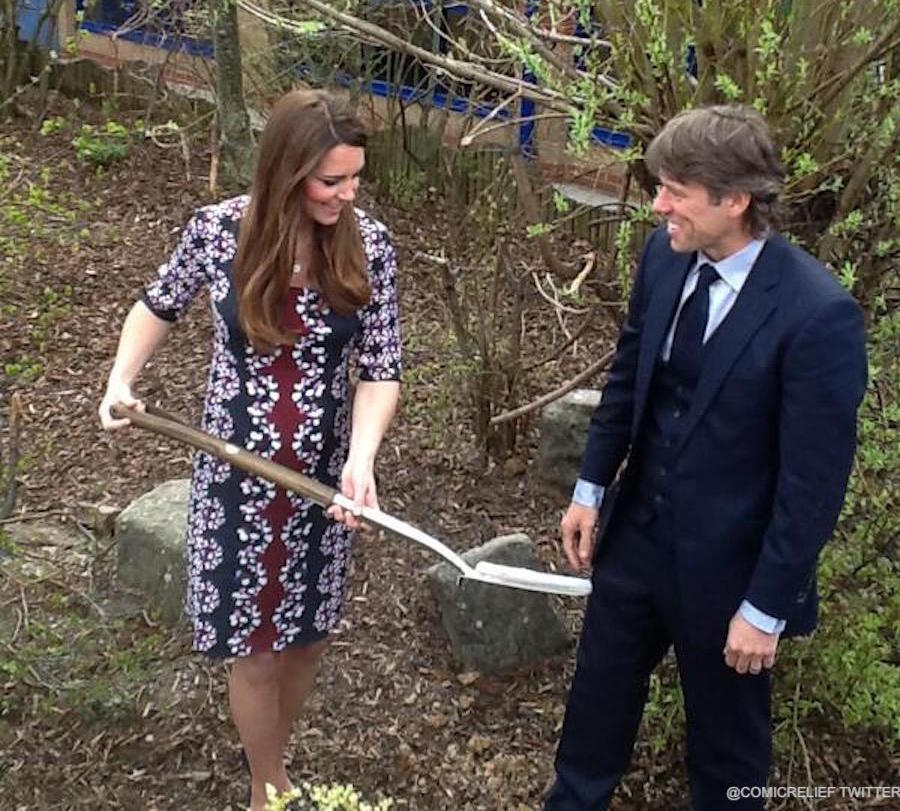 During the launch event, Kate delivered a speech.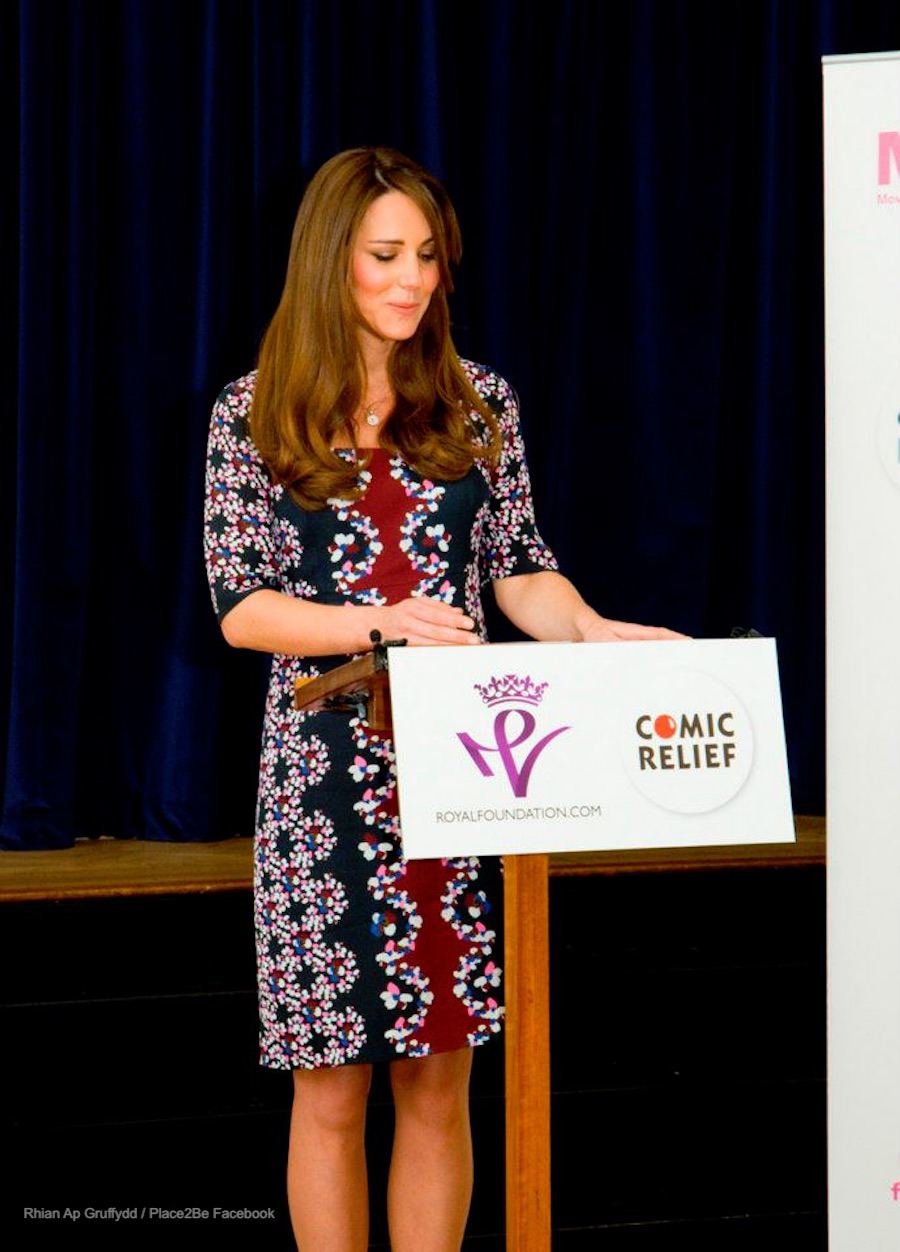 She said:
I have been struck by the profound and deeply damaging impact it has on the children of affected parents. Research has shown that children of those who are addicted are seven times more likely to have addiction problems themselves. They are also brought up surrounded by fear, instability and chaos.

Last year, I asked The Royal Foundation, which I share with William and Harry, to see what could be done to help these children. In partnership with Comic Relief, our Foundation commissioned a piece of research to explore this issue. Today, it gives me an enormous feeling of pride and excitement to launch a programme that will bring this research to life.
Kate's outfit:
For the visit to Manchester, Kate wore a burgundy and blue floral-print dress by Erdem, known as the 'Sophia.'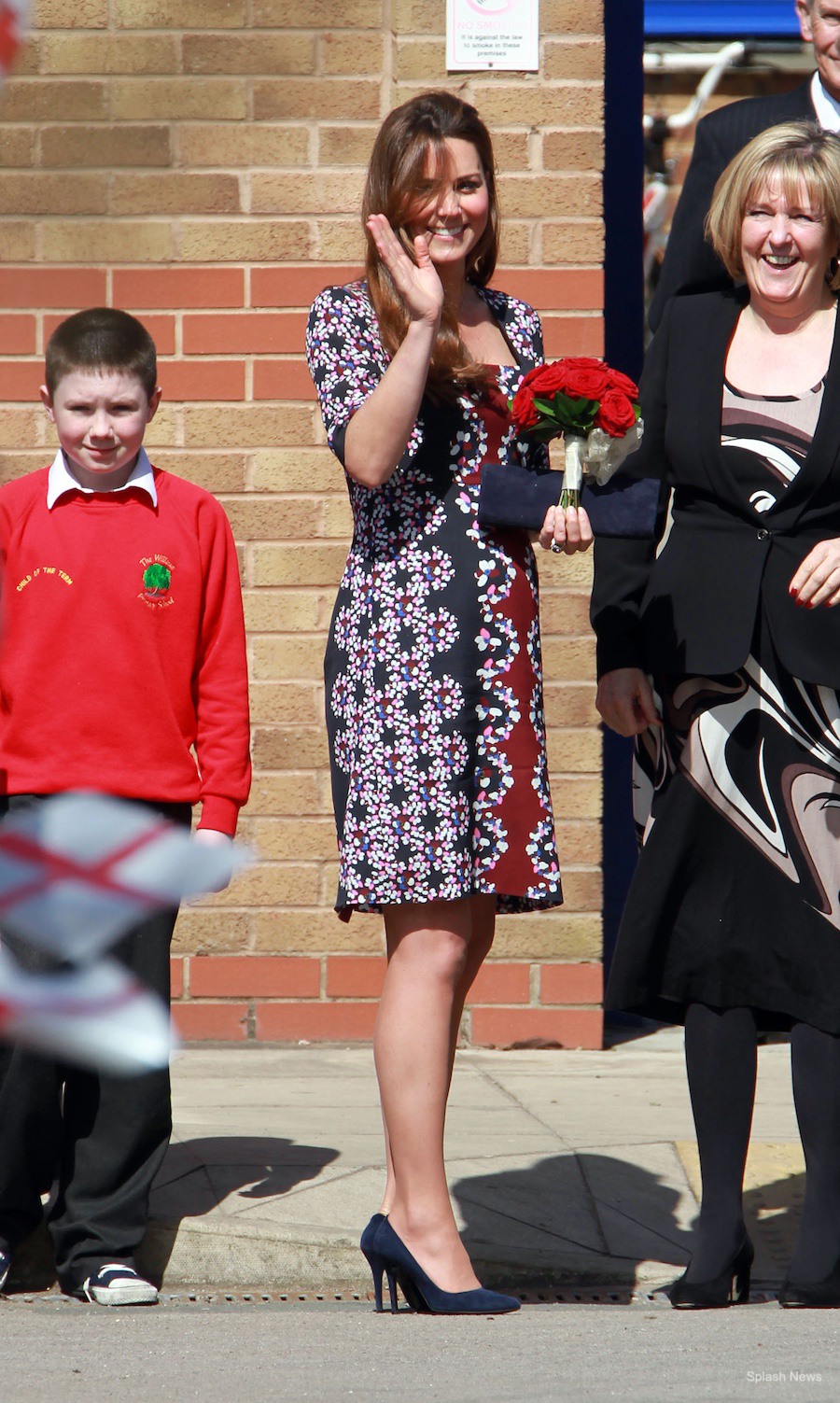 The dress features a square neckline, elbow-length sleeves and a knee-length skirt. It's made from 100% silk-crepe.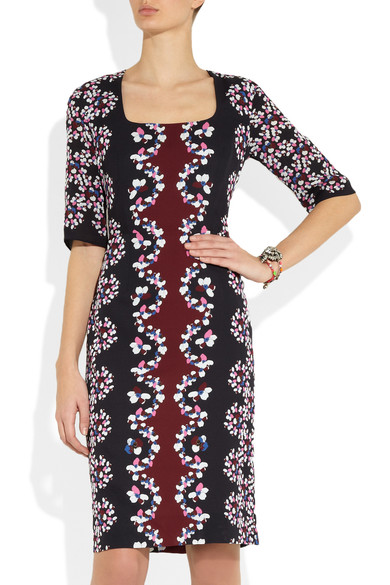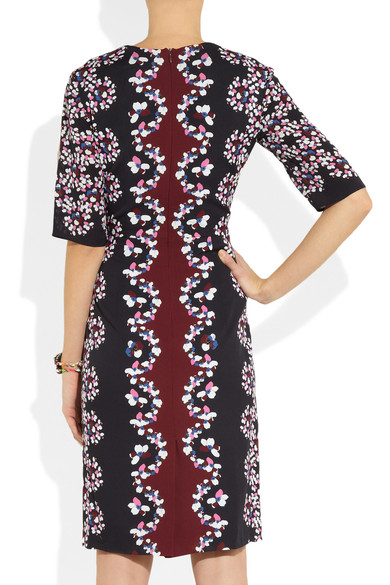 Here's how the dress is described on the Net-A-Porter website:
Erdem's signature posy prints continue to charm and delight. The streamlined silhouette of this navy silk-crepe dress is the perfect canvas for dainty florals – pick out the pink petals with a tonal clutch.
Kate also wore her blue suede Alexander McQueen pumps. She first wore them during a visit to Canada in 2011. They're thought to be custom-made for the Duchess.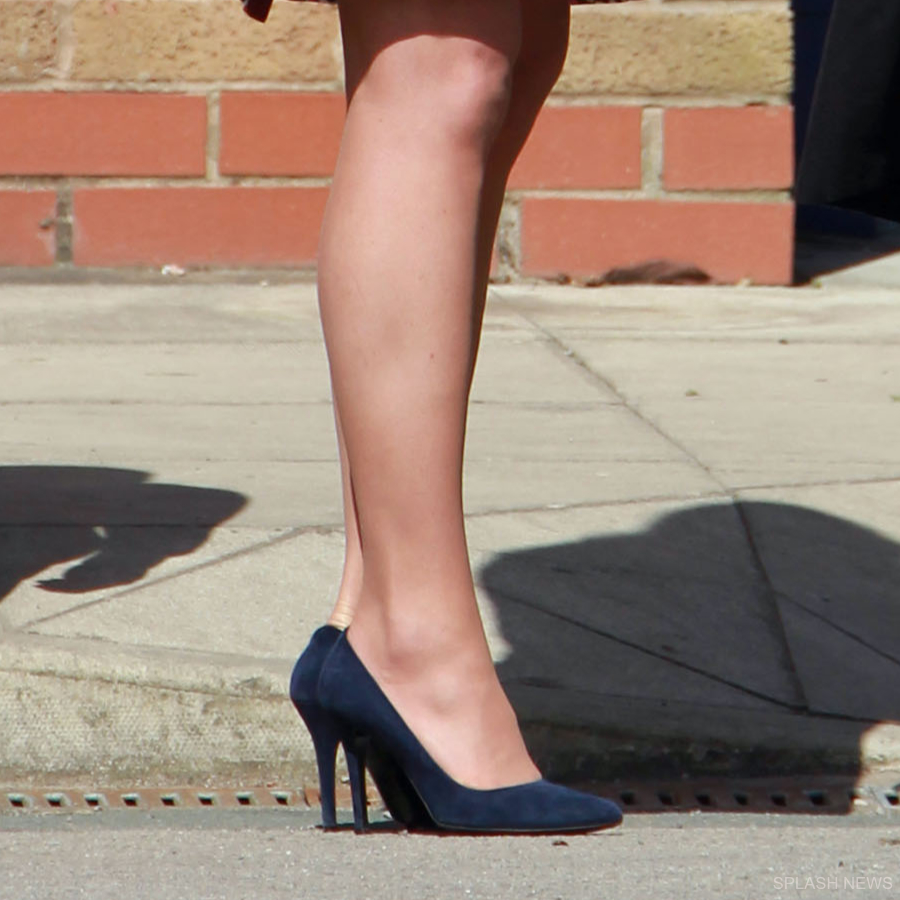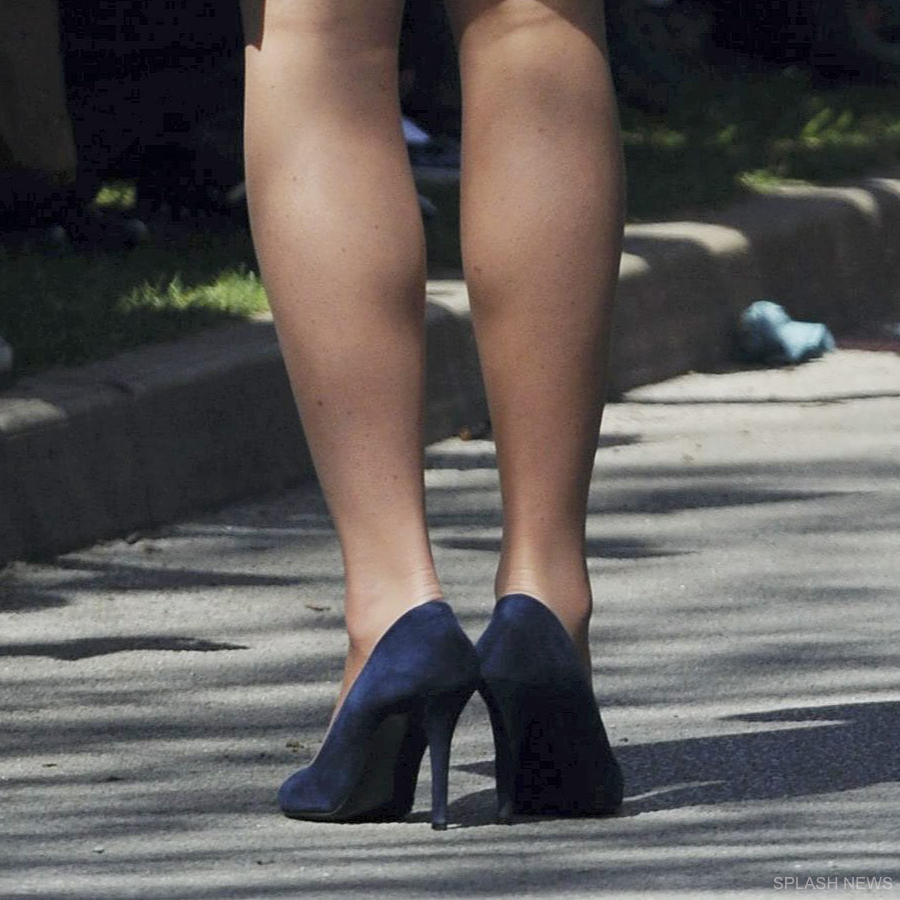 Kate coordinated with her Annoushka Baroque pearl drops (pictured below on another occasion) suspended from Kiki McDonough hooks.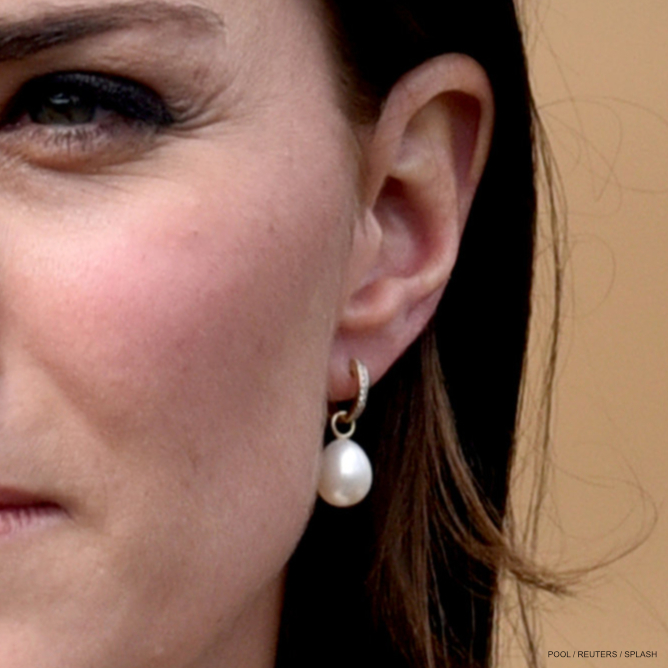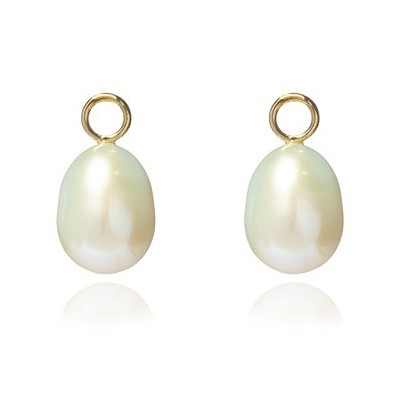 She carried her navy blue Stuart Weitzman Muse clutch bag.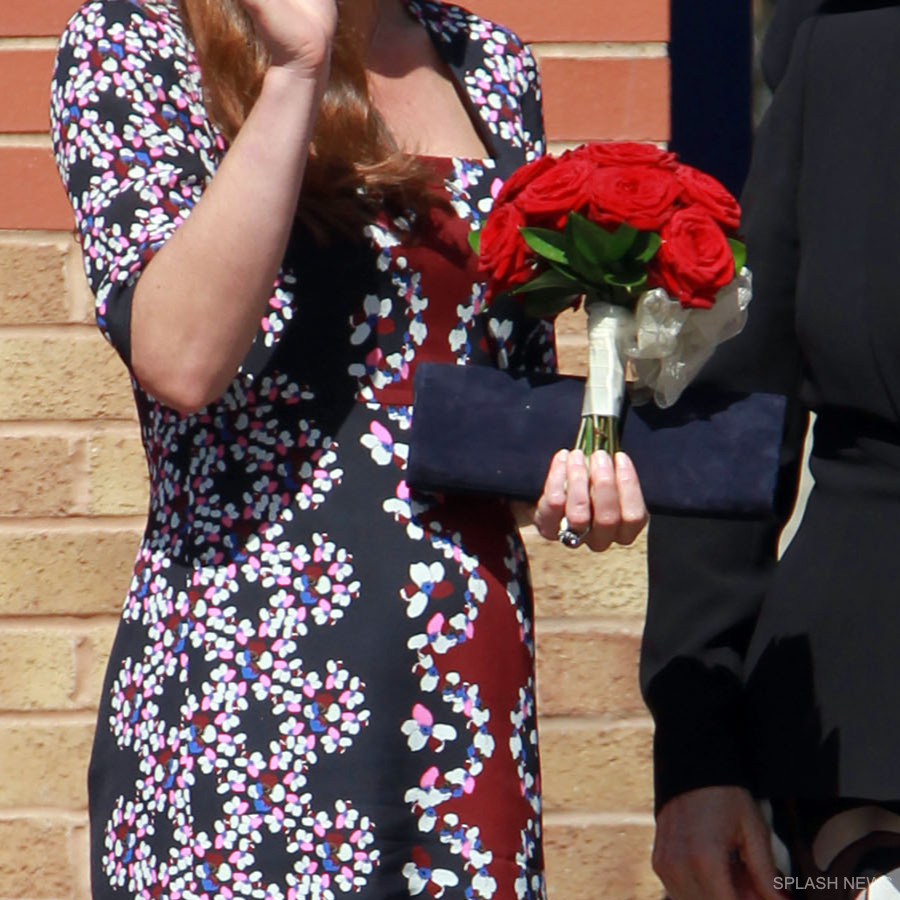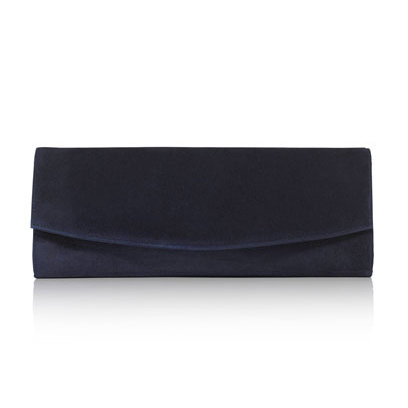 Finally, Kate wore her Asprey 175 Button Disk pendant.