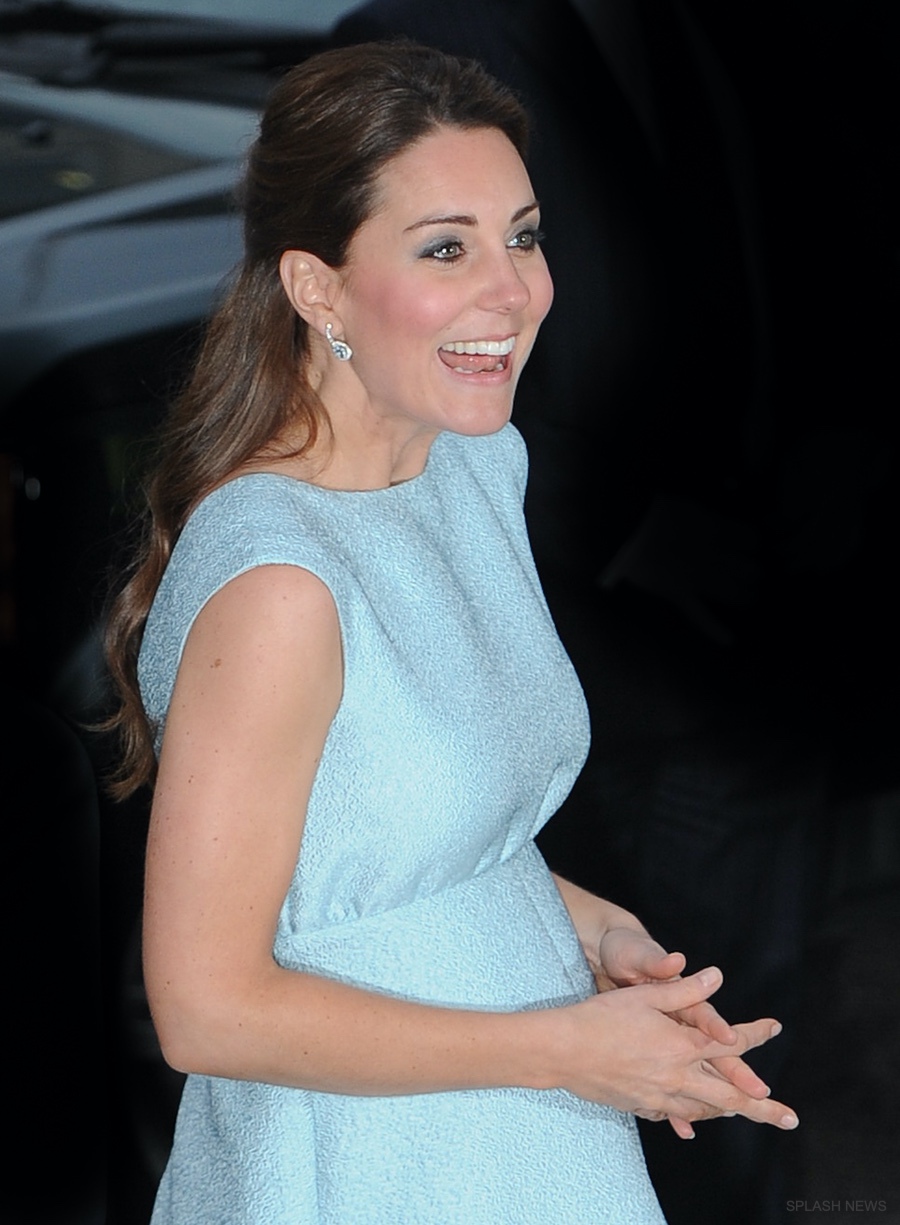 On April 24t 2013, the Duchess of Cambridge (Kate Middleton) hosted a reception for The Art Room charity at the National Portrait Gallery. Kate is the Royal Patron of both organisations.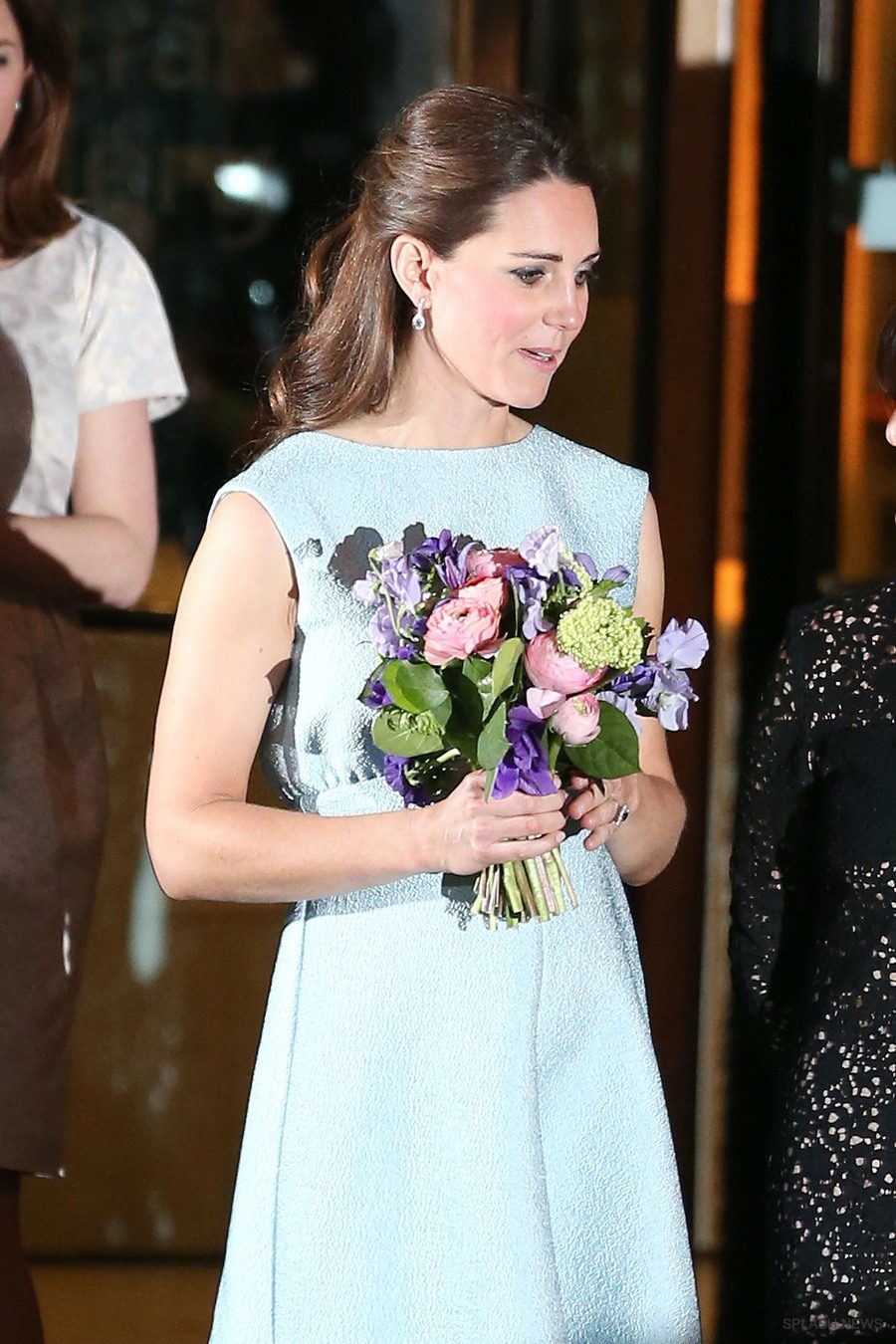 The event marked the charity's 11th anniversary and the launch of its new fundraising initiative.
During the evening, Kate met with people helped by the charity, including a young girl who confessed to having a picture of the Duchess in her wedding gown on the wall.  Kate replied with "wow," and asked the girl if William was in the photo too.
She also gave a speech, where she spoke of her belief in art and the difference it can make to a child's life:
We all stand here tonight to celebrate this wonderful work. I hope that you will join me in congratulating The Art Room and their supporters on these extraordinary achievements.

As patron of The Art Room, I feel immense pride to see the amazing work that they are doing but I also feel hugely excited to look to a future with more Art Rooms, where many more challenging and vulnerable children will be helped.
The Art Room is a charity that uses painting and drawing as therapy to help children and teenagers, focusing particularly on those who are experiencing emotional and behavioural difficulties. The charity uses art to increase confidence, self-esteem and independence.
Kate's outfit:
Kate wore a soft, pale blue dress from one of her go-to designers, Emilia Wickstead.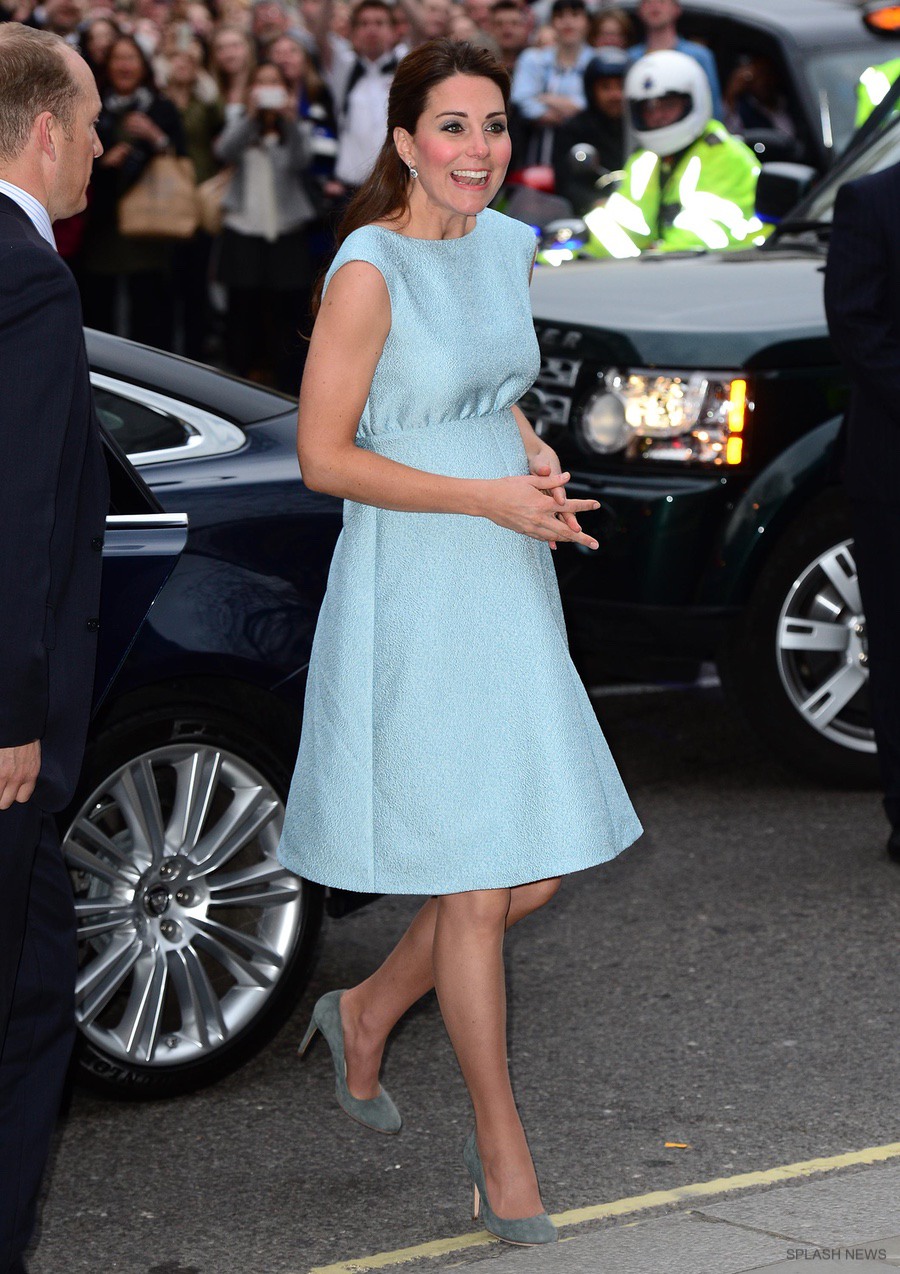 The dress is made from a thick crepe fabric and is tailored into a very 1950s silhouette, which shows Kate's growing bump off nicely.
The piece is bespoke, but the shape and the colour are both very much in line with the designer's Spring 2013 campaign: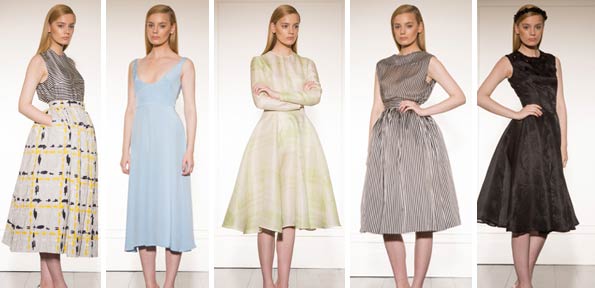 With the outfit, Kate wore her grey suede Rupert Sanderson "Malone" heels.  You may remember these from several appearances through the last two years, namely the Fortnum and Mason visit back in 2012 and the Order of the Garter service back in 2011.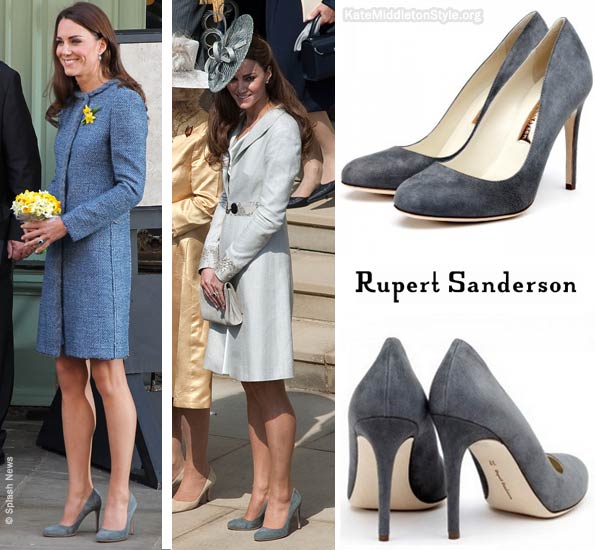 Kate wore her hair half up and braided at the back, with curls at the ends.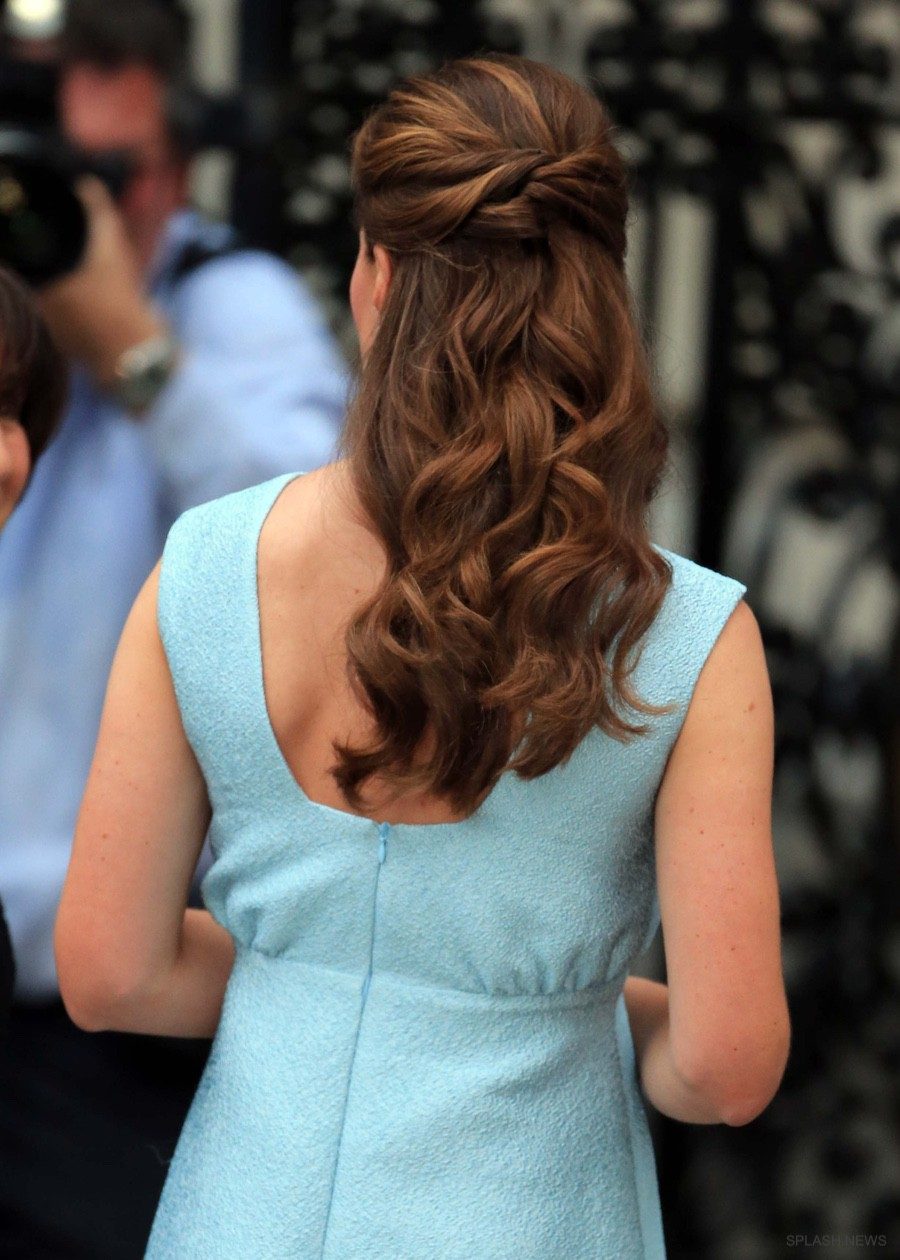 Her makeup was a touch heavier to suit the evening event. She wore a smoky eye with a matching grey shadow.   You can see more detail below: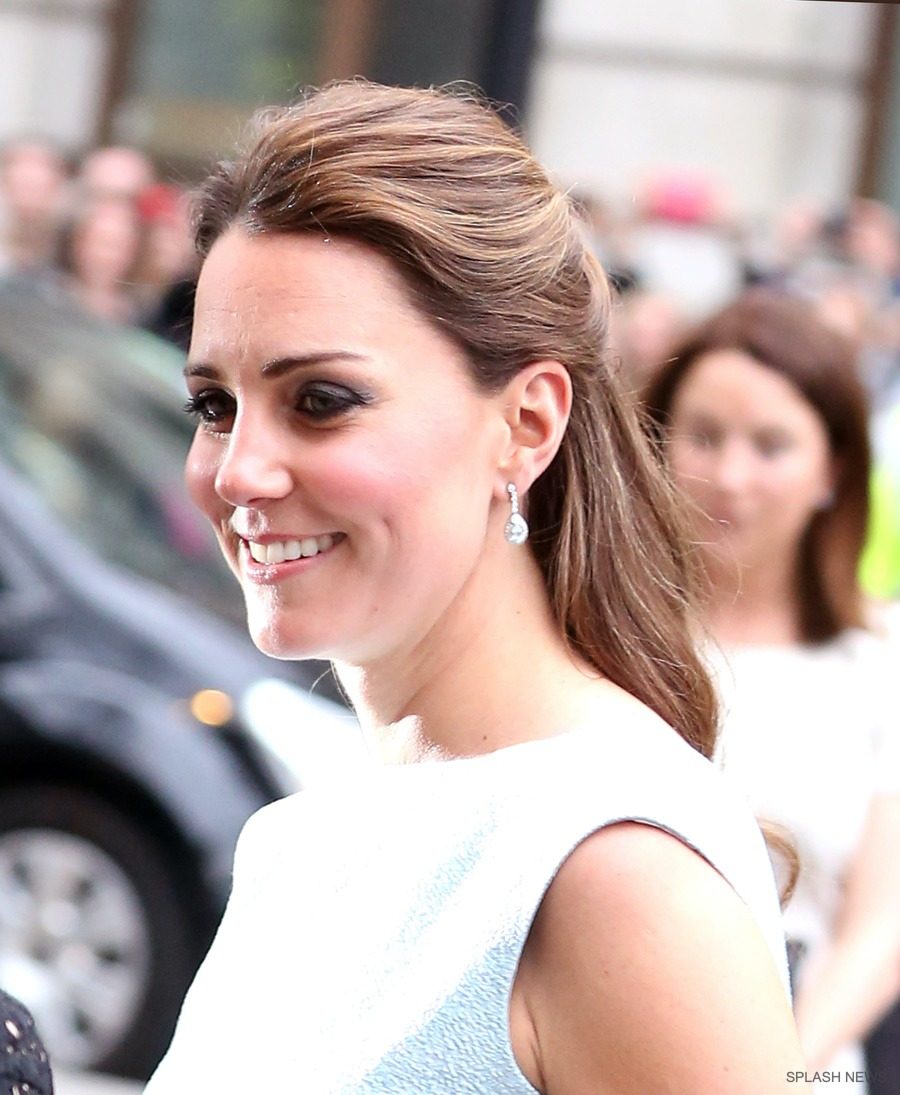 Kate accessorised her gorgeous blue dress with a pair of silver and light blue earrings, which at present remain unidentified.