SEPT 15th 2012 – William and Kate travelled by helicopter to Sabah's Danum Valley to tour the rainforest, to learn about conservation and climb trees.
Below, you can the couple in the helicopter and being hoisted up the tree with thanks to Su Lin who was at the scene.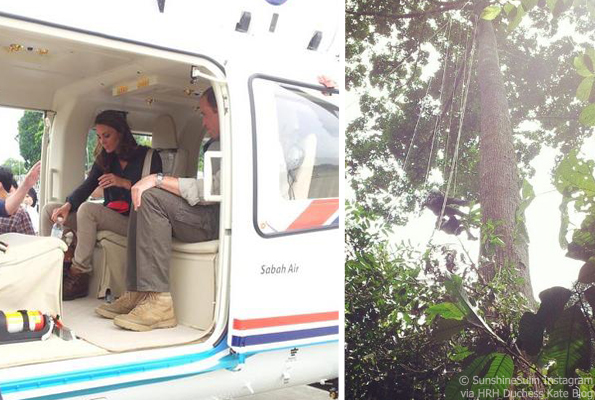 Here we can see Kate looking through a microscope as she attends a talk about the research conducted at Danum Valley Field Centre Lab: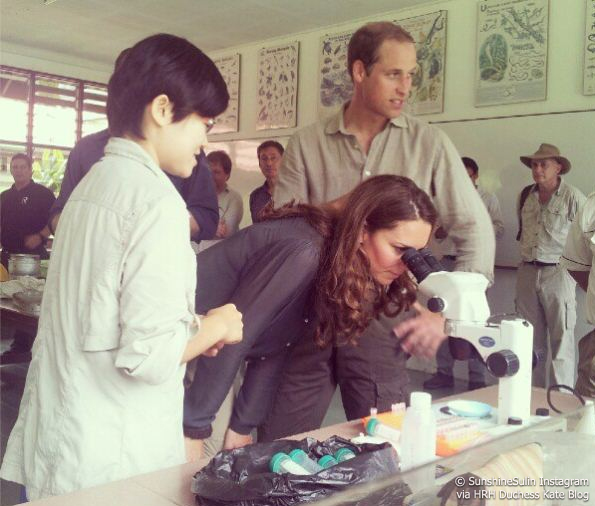 The Palace released a statement regarding the royal couple's choice to visit the Sabah, saying the primary reason was "The Duke's longstanding interest in conservation." Prince William is a Fellow of the Royal Society who runs a world-leading research station at Danum Valley. The statement continues:
The Duke and Duchess may have a chance to see wild orang-utans and other animals, although such encounters are far from guaranteed. Following the visit to the research station, Their Royal Highnesses will retire privately to a nearby lodge for a private lunch.
The visit to Danum Valley concludes the couple's visit to Malaysia.
Kate's outfit: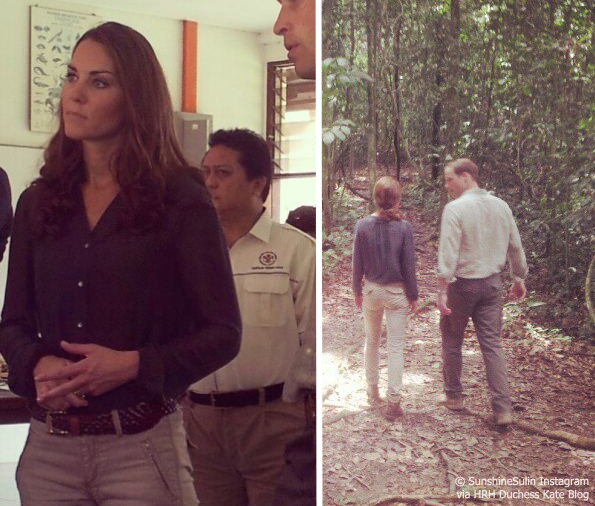 Kate kept her outfit appropriate for the visit, donning a pair of beige cargo trousers, a silky grey/blue shirt and a pair of walking boots.
Kate's shirt is from Zara's 2010 collection. Here we share a picture from Le Cheap C'est Chic Blog from April 2010, via the wonderful What Kate Wore.