After four days of speculation, William and Kate have revealed the name of their third child.
The baby boy's name is Louis Arthur Charles.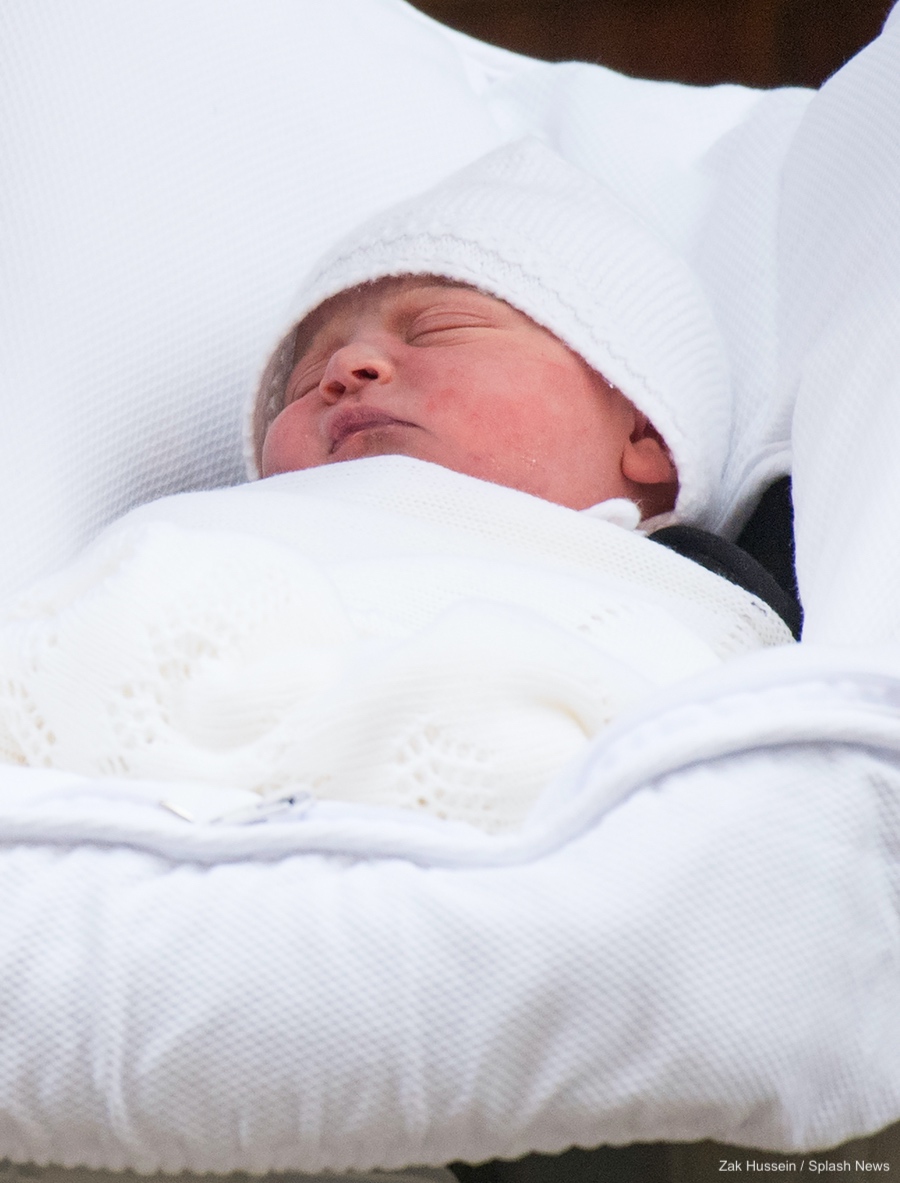 Kensington Palace released the following statement:
The Duke and Duchess of Cambridge are delighted to announce that they have named their son Louis Arthur Charles.

The baby will be known as His Royal Highness Prince Louis of Cambridge.
Why Louis Arthur Charles?
It's possible that William and Kate just like the name Louis.  However, it could be a nod to Louis Mountbatten, known as Lord Mountbatten.  Lord Mountbatten was Prince Charles's great uncle.
Mountbatten was a strong influence in the upbringing of his grand-nephew, Charles, Prince of Wales, and later as a mentor – "Honorary Grandfather" and "Honorary Grandson", they fondly called each other according to the Jonathan Dimbleby biography of the Prince —  Wikipedia
According to RoyalCentral.co.uk, Lord Mountbatten counselled the Prince on "a great many things", including his love life.   Sadly, the IRA assassinated Lord Mountbatten in 1979.
One of William's middle names is Louis, after Lord Mountbatten. The Duke of Cambridge's full name is William Arthur Philip Louis.  Of course, Louis is one of Prince George's middle names too.  His full name is George Alexander Louis.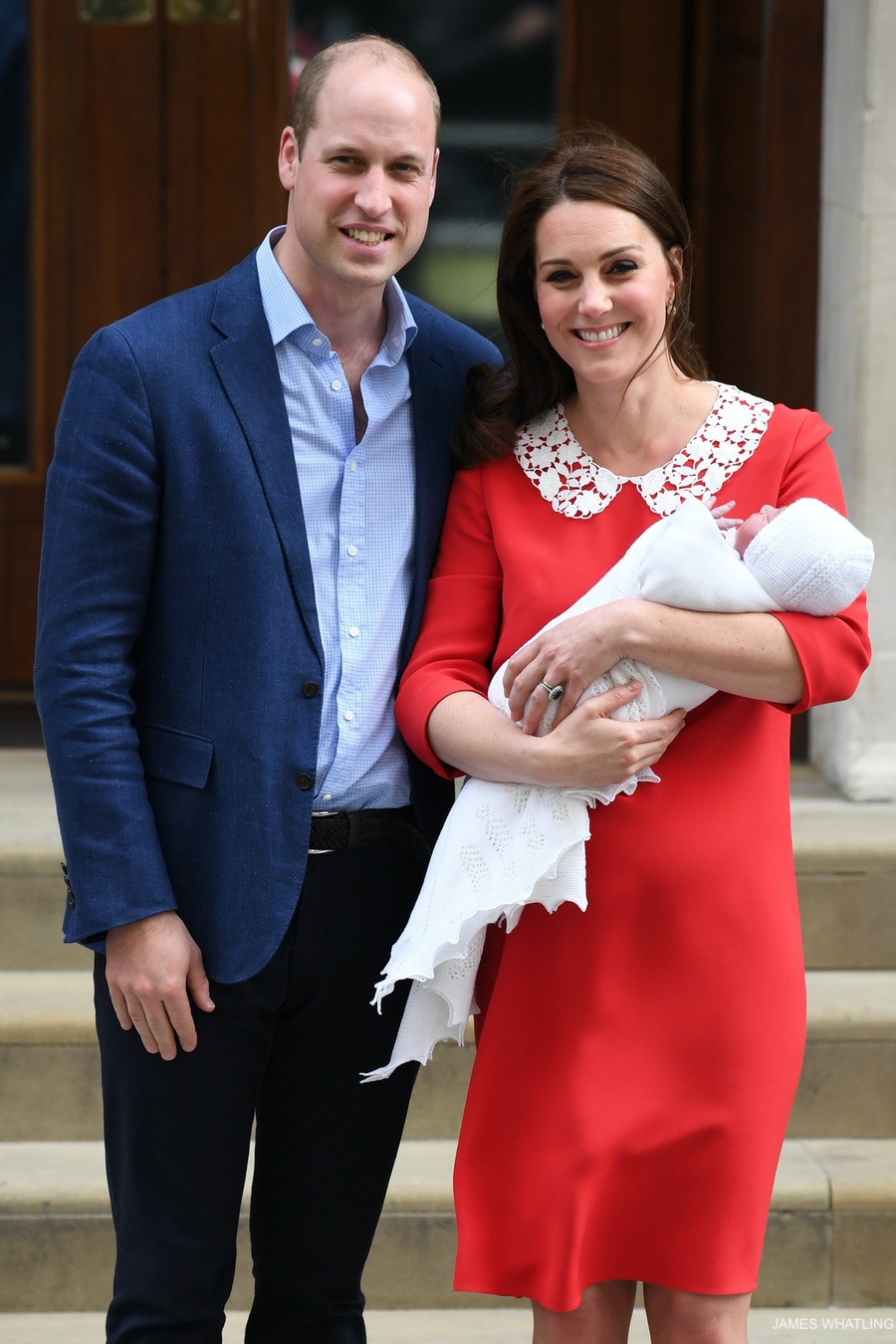 The new Prince of Cambridge's middle name Arthur also features in Prince William and Prince Charles's full names.
Of course, the middle name Charles is William and Kate's nod to the future king and the baby's paternal grandfather.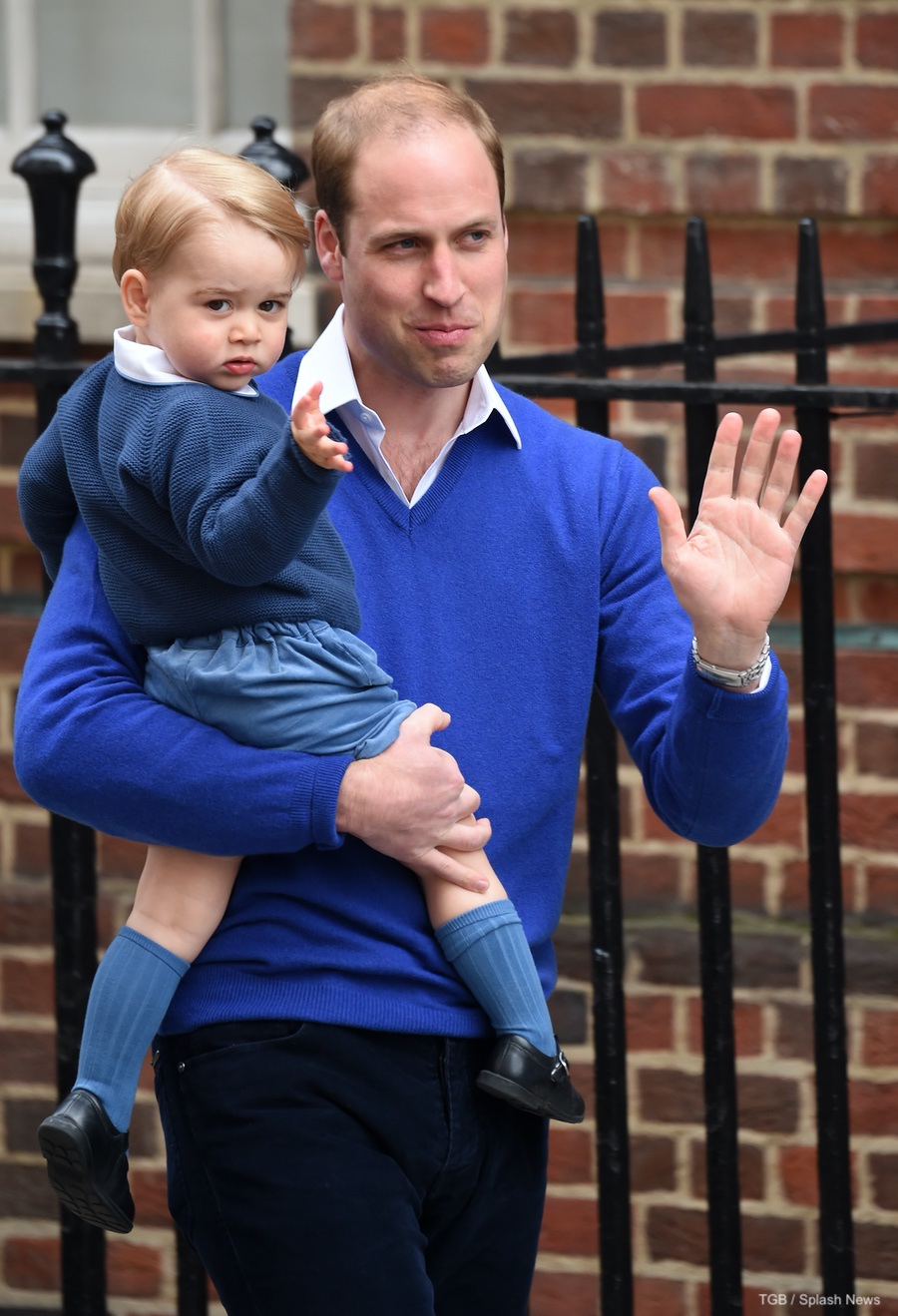 Prince Louis was born on Monday, April 23rd at 11:01 am.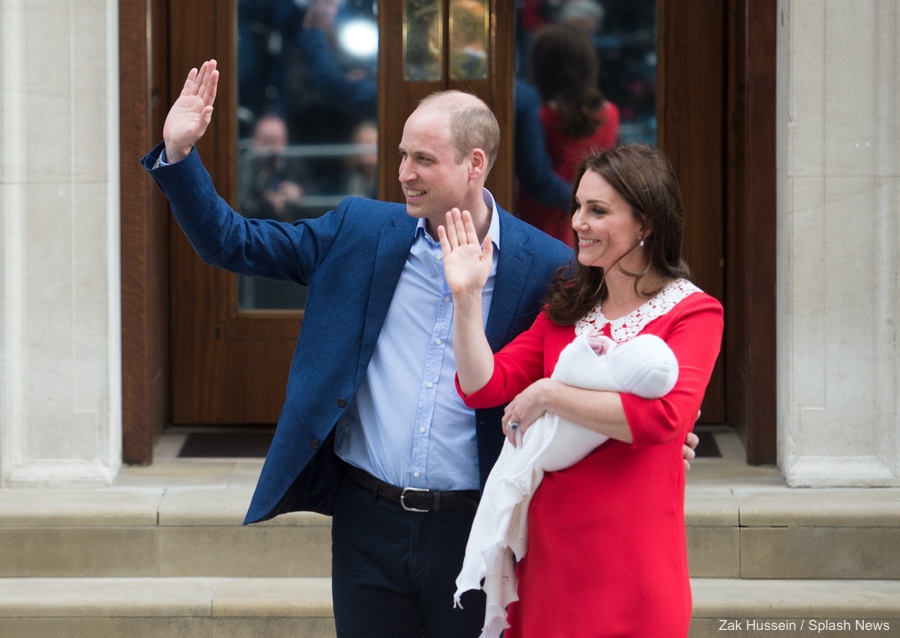 Duchess Kate was admitted into the Lindo Wing atSt. Mary's Hospital in Paddington at approximately 6.00 am local time.  She gave birth to the beautiful baby boy five hours later.
The new arrival weighed 8lb 7oz. He is the heaviest baby born into the Royal Family in the last 100 years. (His older brother, Prince George previously held the record!)
The new Prince of Cambridge is now fifth in line to the throne.
Along with his sister Princess Charlotte, Prince Louis is already making history.  His birth means that Charlotte will be the first female Royal in history not to have her position in line to the throne usurped by a younger brother.
Recent changes to the laws governing succession [in 2012] means the newest royal baby's sex will no longer have a bearing on his position to the throne, with boys no longer having precedence over girls – The Express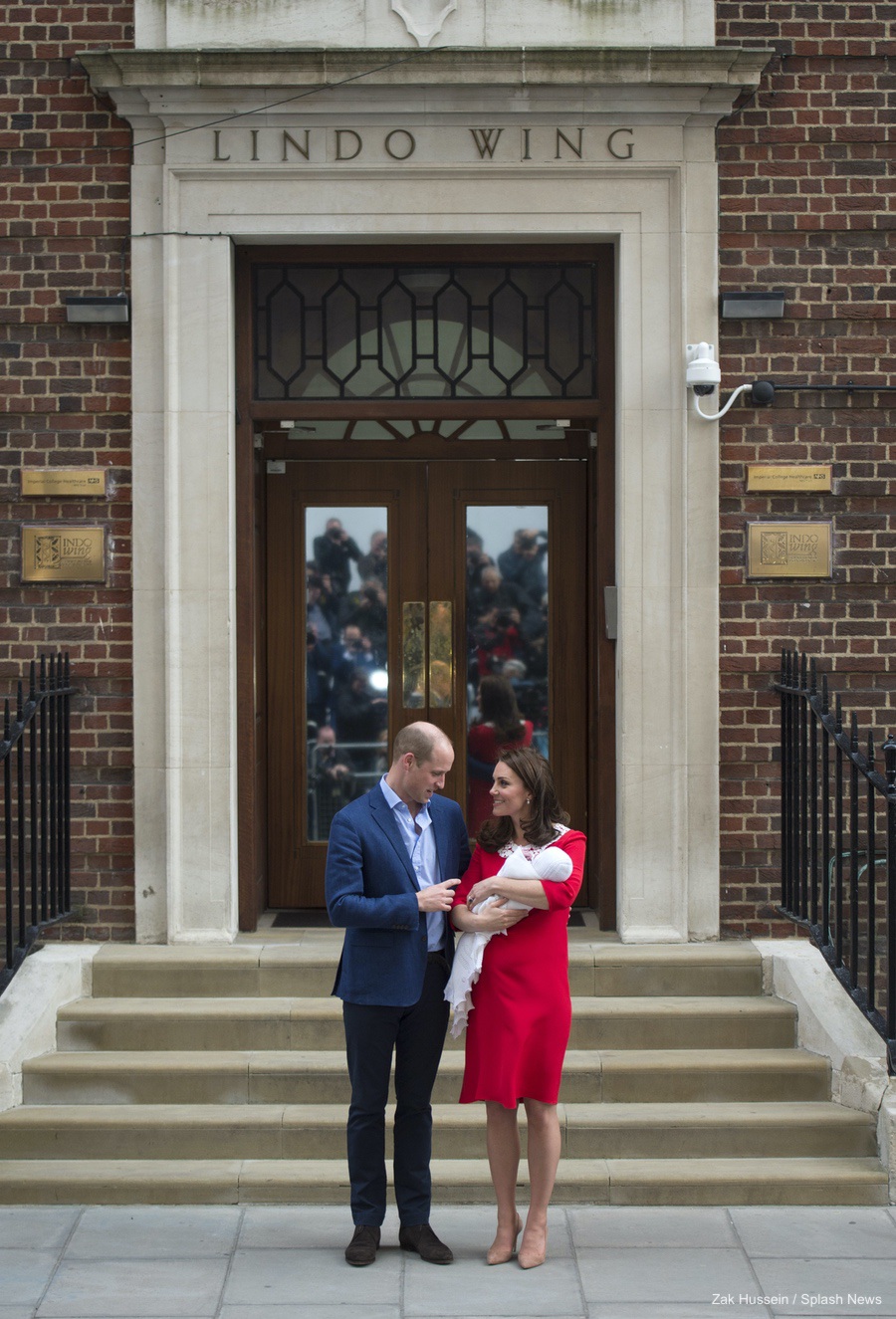 Kate's outfit leaving the hospital:
Hours after giving birth, Kate left St. Mary's Hospital with William.  She briefly presented the new baby the media.  For the photocall, Kate looked wonderful in a vibrant red dress with a white floral lace collar by British designer Jenny Packham.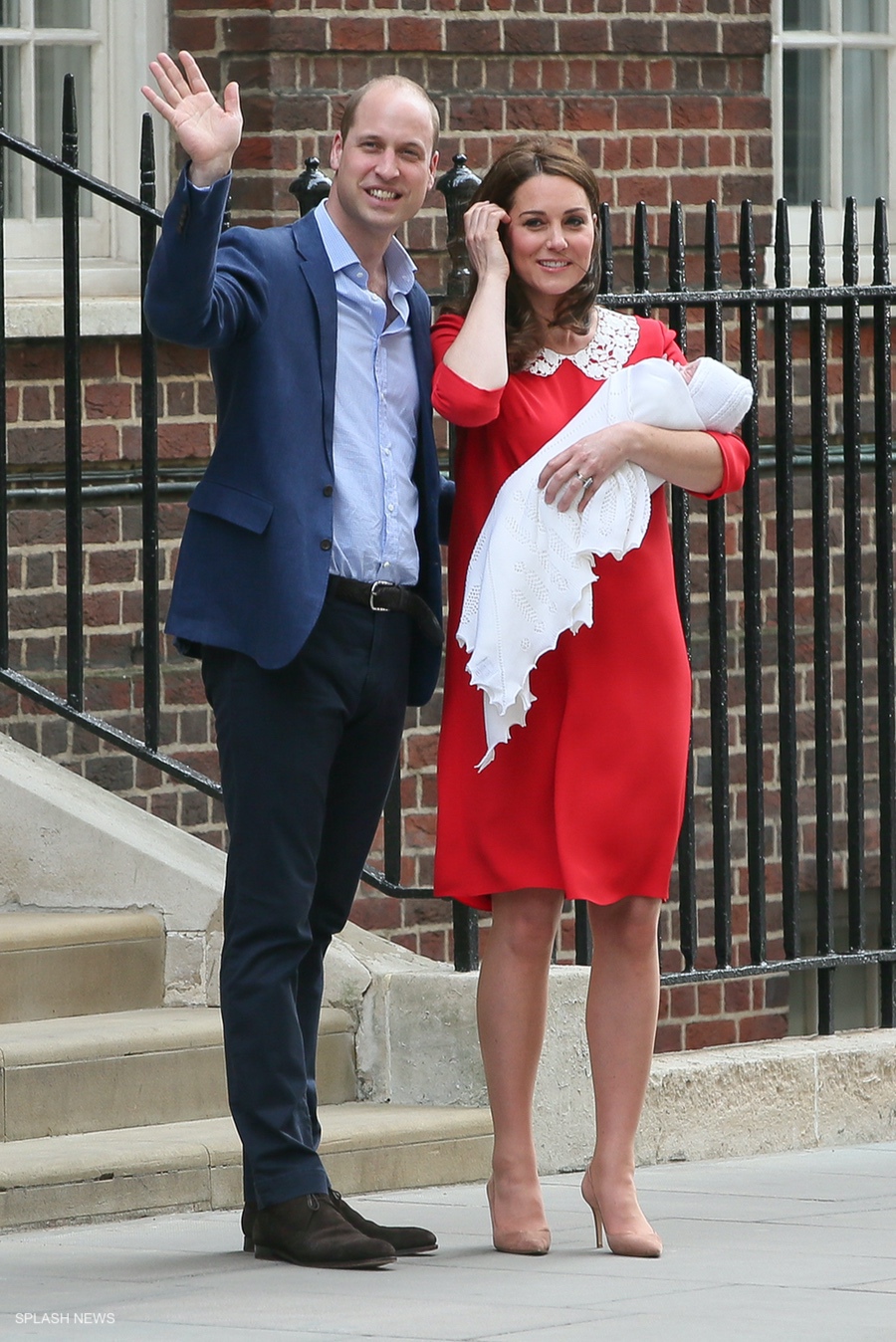 This is the third time Kate has worn a Jenny Packham dress while leaving the hospital with a baby. She wore Jenny Packham dresses after the births of George and Charlotte too.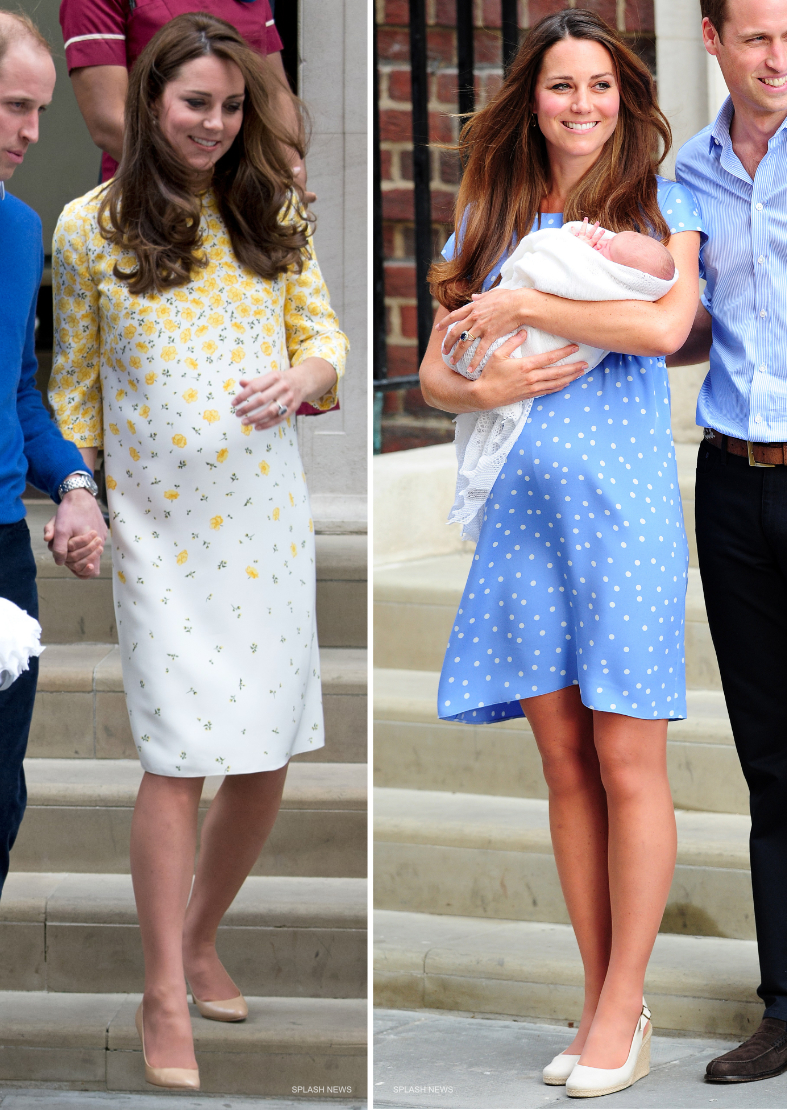 Kate added a little sparkle to her outfit with a pair of pearl earrings loaned from the Queen's collection.  She also wore her nude-coloured Gianvito Rossi pumps.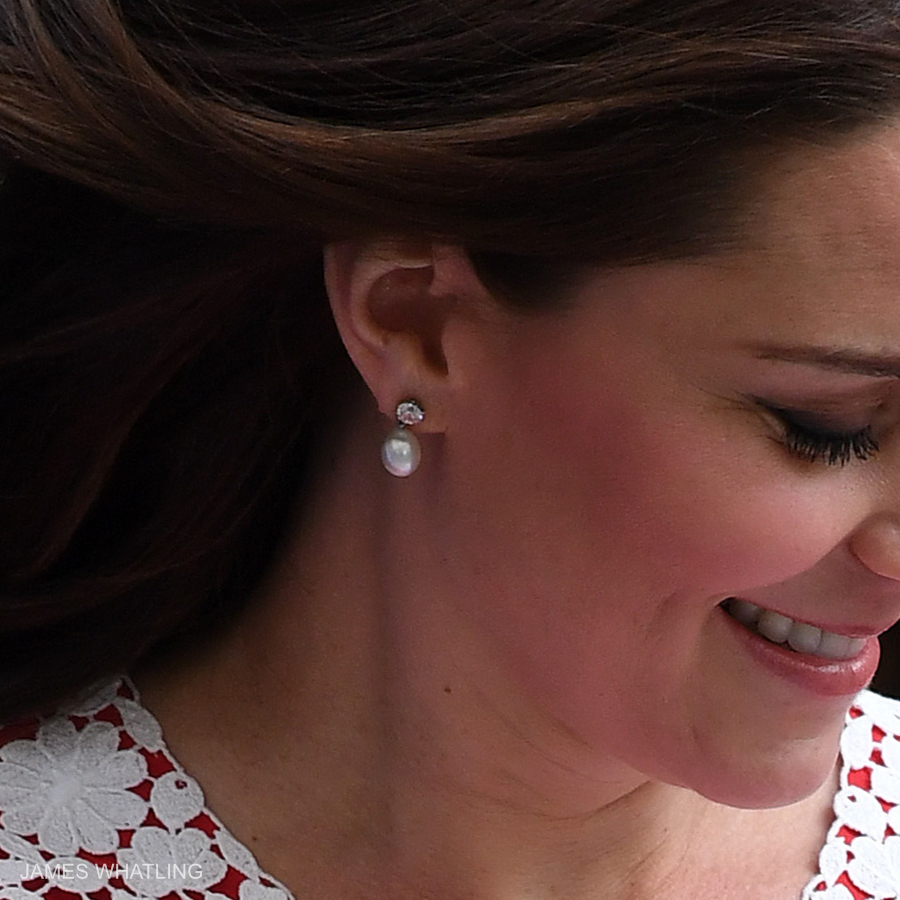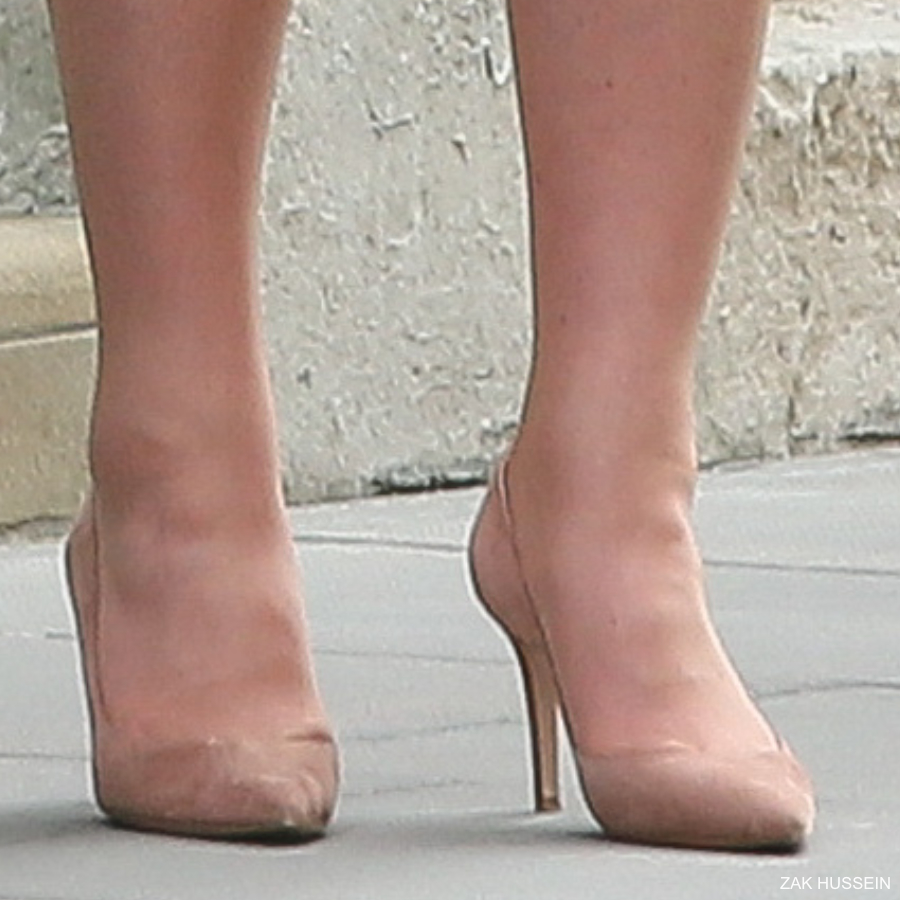 William and Kate wrapped Prince Louis in a white shawl by G.H.Hurt & Son.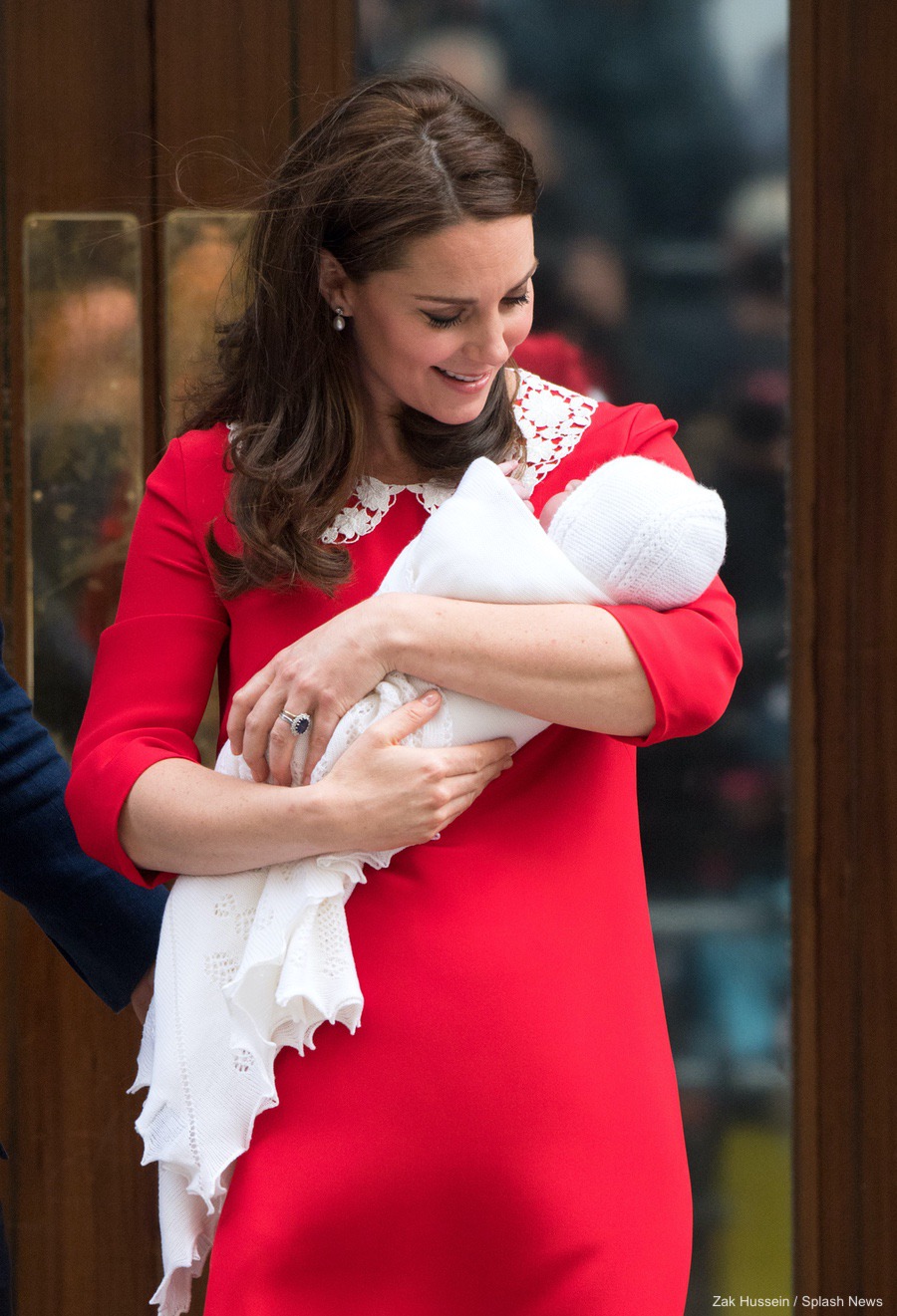 Kate also used blankets from the same company for the new baby's siblings.  Below, Kate with Prince George as a baby: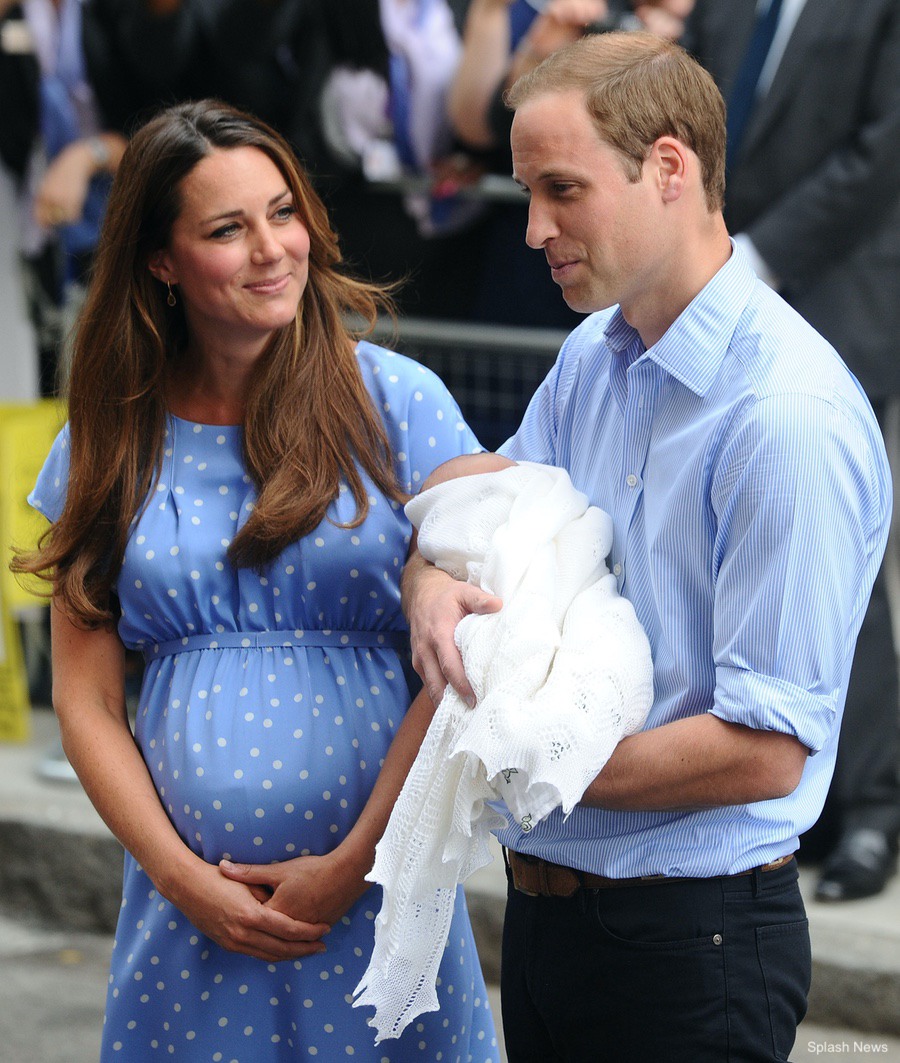 G.H. Hurt & Son is a family-owned company that manufactures shawls, scarves and blankets in Nottingham, England.  The company has been around for more than 100 years.
Related: