Kate Middleton wears the VEJA Esplar sneakers (trainers) in white with rose gold metallic detailing.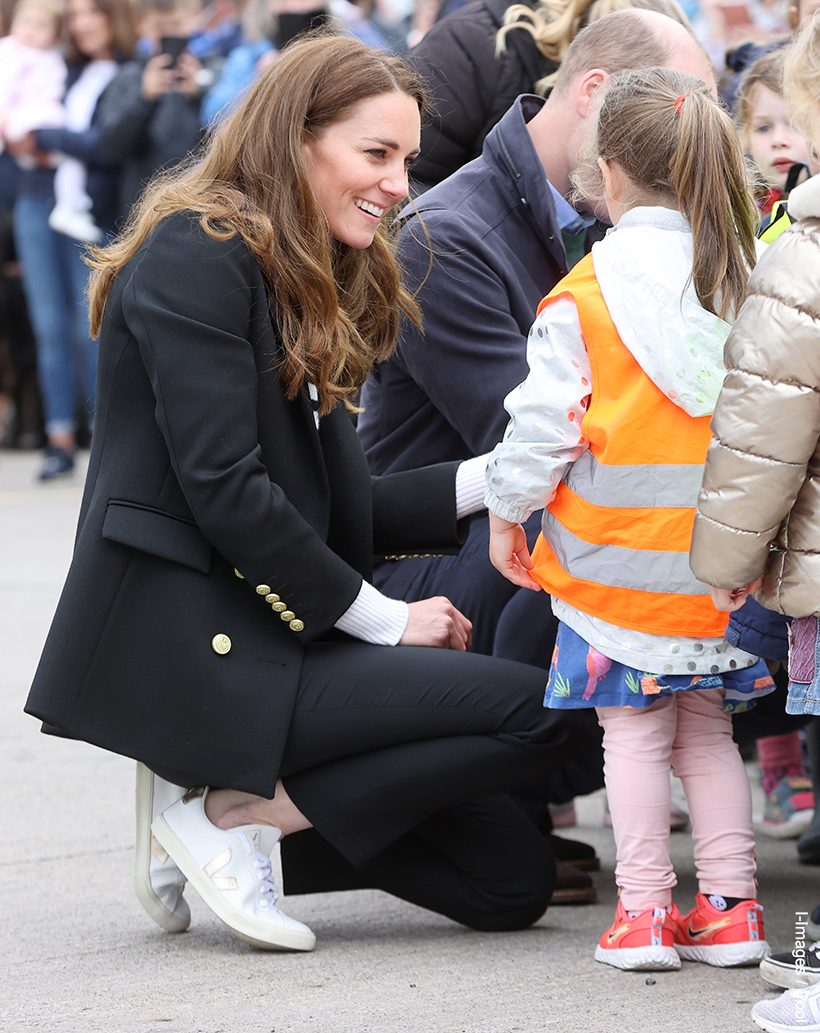 The Princess debuted the VEJA sneakers during a visit to Scotland in 2021. As you can see, the shoes feature the brand's distinctive metallic V logo on the side.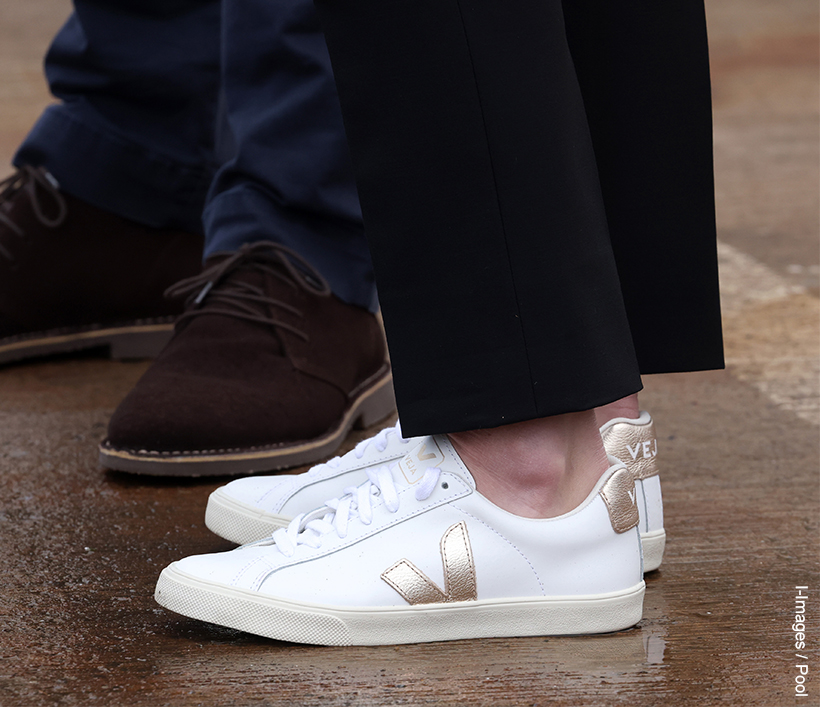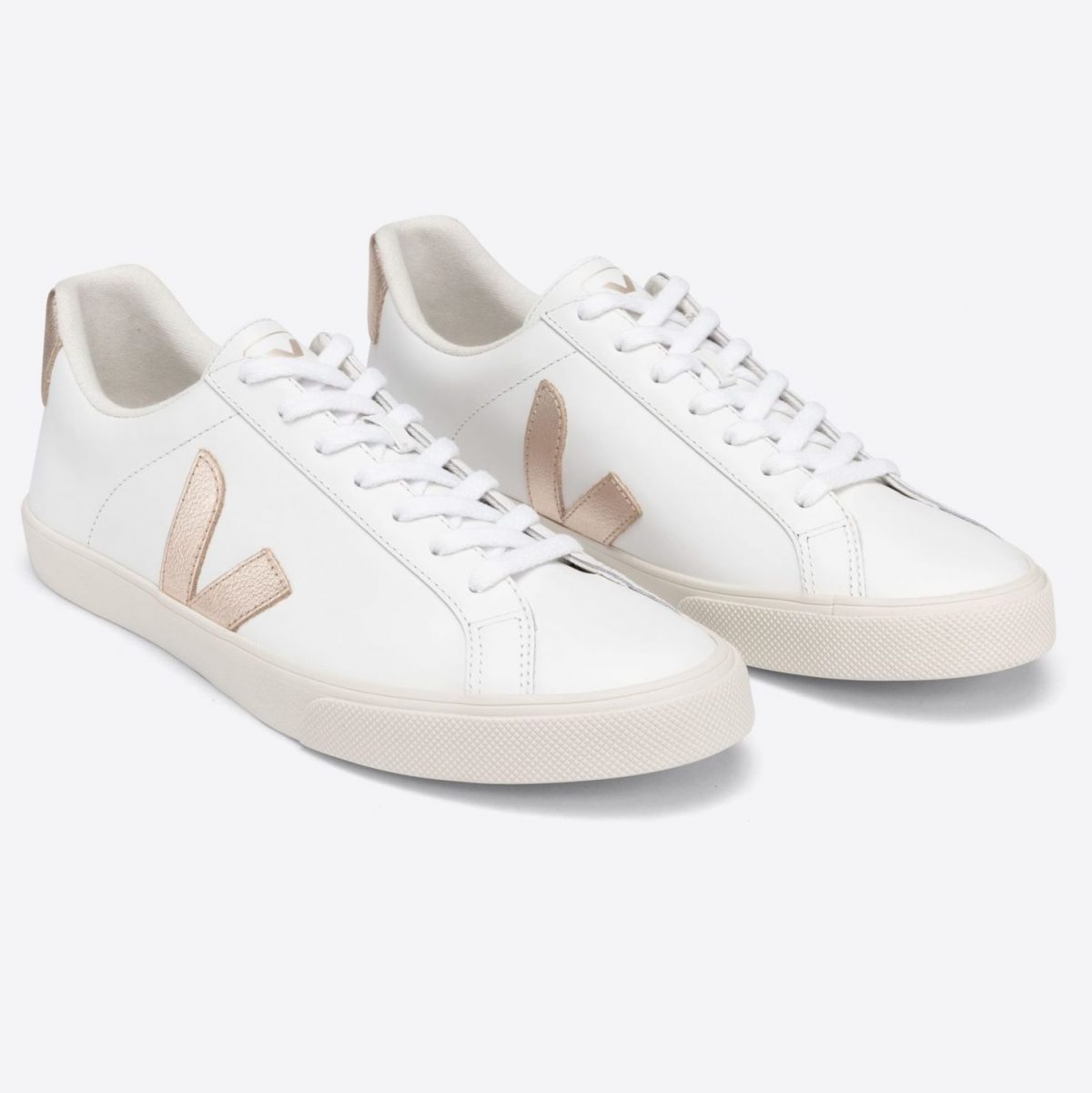 EXACT MATCH – VEJA Esplar Sneakers In Platine
Snag Kate's sustainable sneakers! Kate wears these VEJA Esplar sneakers with rose-gold metallic detailing. The stylish white shoes will elevate any casual look!
To date, she's worn the white sneakers during seven public engagements.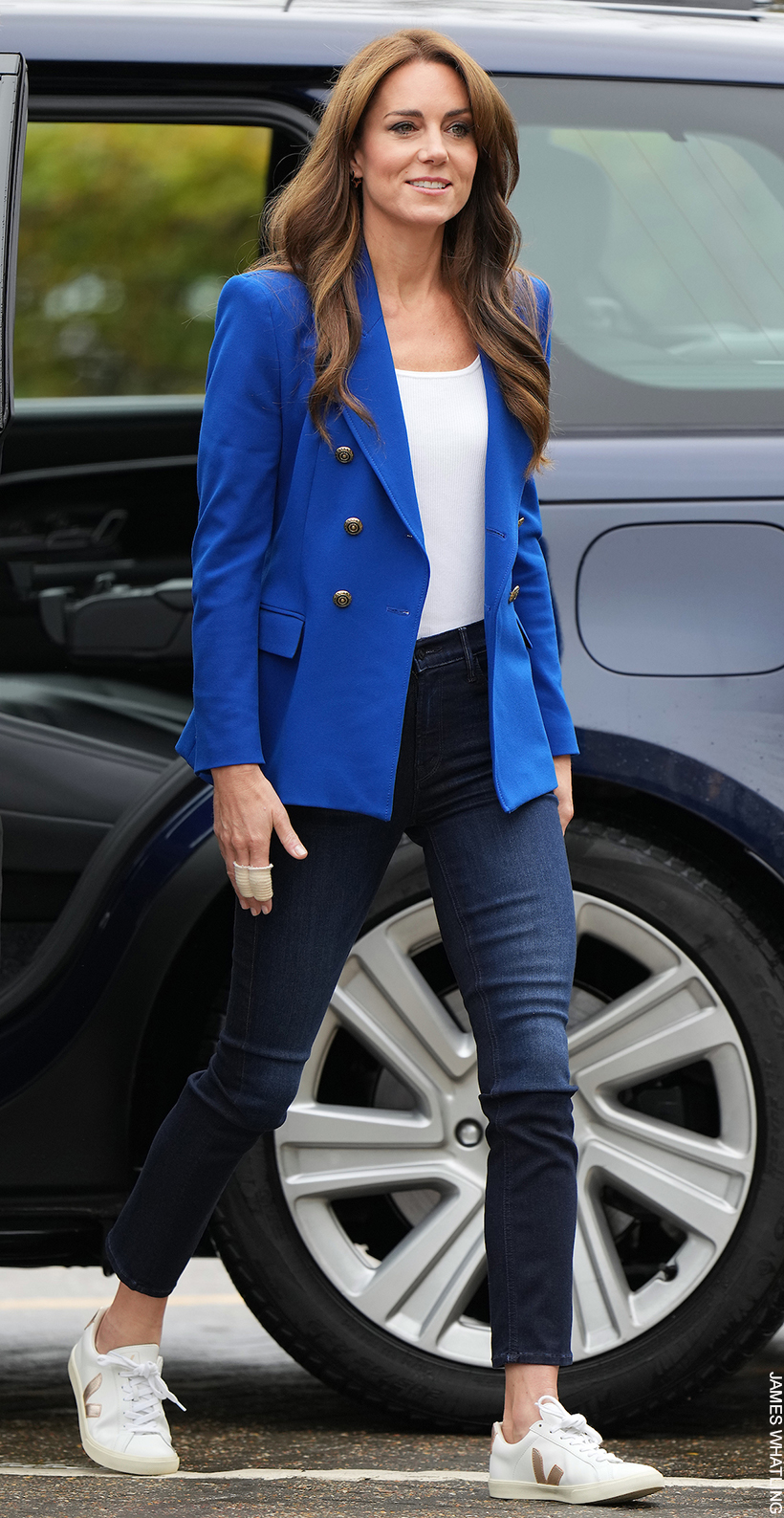 We've also seen her wear them in one or two candid snaps taken while off-duty, including this snap taken by Country Life magazine.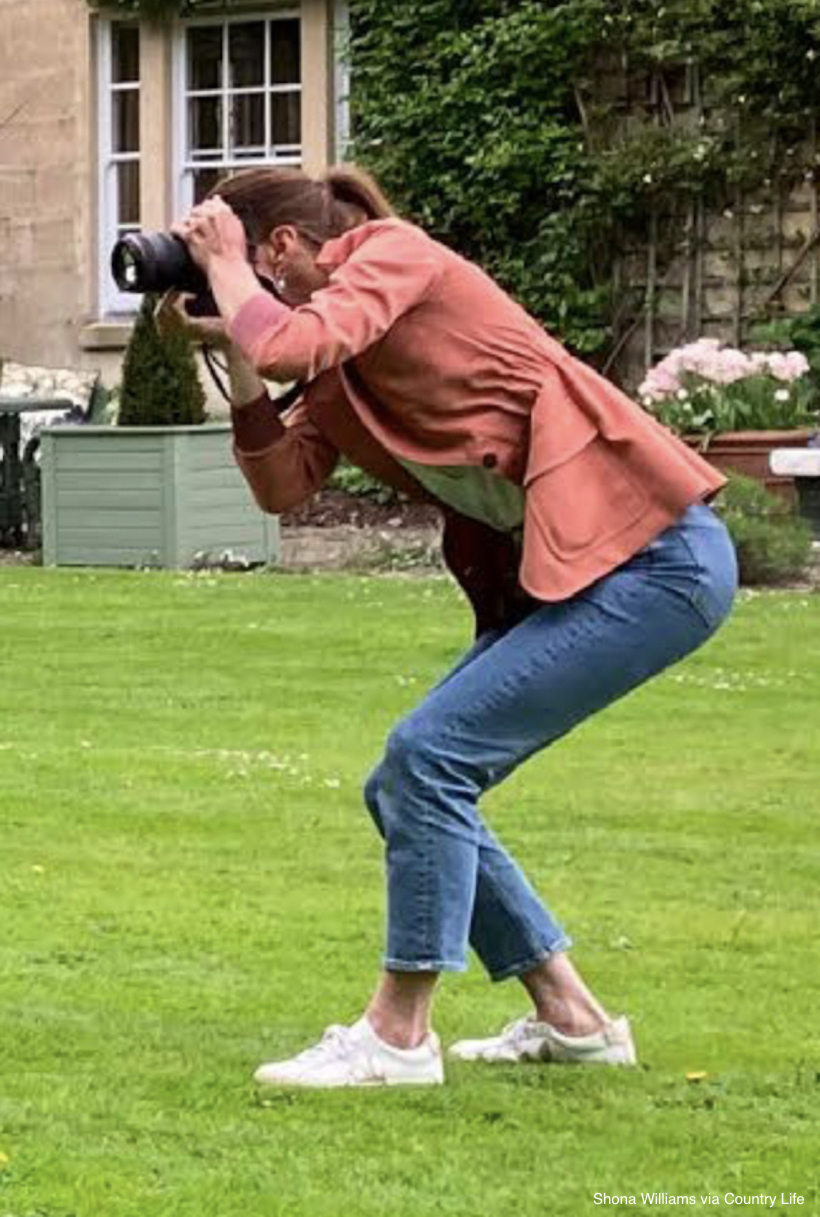 The picture shows Kate photographing the then Duchess of Cornwall, Camilla, for the cover of their magazine. You can see she's wearing the Veja trainers. You can just make out the V logo on her shoe.
About the Veja Sneakers:
The white Veja sneakers (or trainers/tennis shoes in the UK) are made from leather, they feature a round toe, a lace-up vamp, a cushioned footbed and a rubber sole. They have VEJA's signature V logo on the side in a contrasting shade of metallic rose gold. The heel panel is also metallic and printed with the company's name. I believe the official style name is White/Platine.
The style name, "ESPLAR", is a tribute to the Brazilian NGO VEJA have worked with since 2005. ESPLAR support organic and family farming in the Nordeste region.
A sustainable choice:
The origins of Veja are that we wanted to create a sneaker that was well made, that respected the people who made it and the environment.

Sébastien Kopp, co-founder of Veja
Nearly everything Kate adds to her wardrobe these days is sustainable, showing Kate is a conscious shopper. The VEJA Esplar sneakers are lined with a material made from 100% recycled plastic bottles, the laces are 100% organic, the insole is made from a mix of organic-sourced and recycled ingredients and the outsole is made from a mix of rice waste, new and recycled rubber. Wow!
It's great to see Kate wear more brands with sustainable manufacturing processes and eco-friendly principles!
Where to buy Kate's VEJA Esplar sneakers:
Buy Kate Middleton's exact white and rose-gold metallic Veja shoes from the following places:
– Matches
– Office
– Flannels
– FarFetch