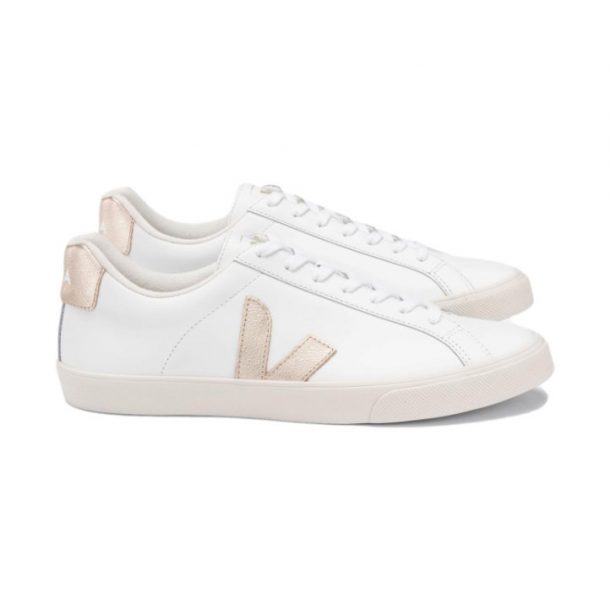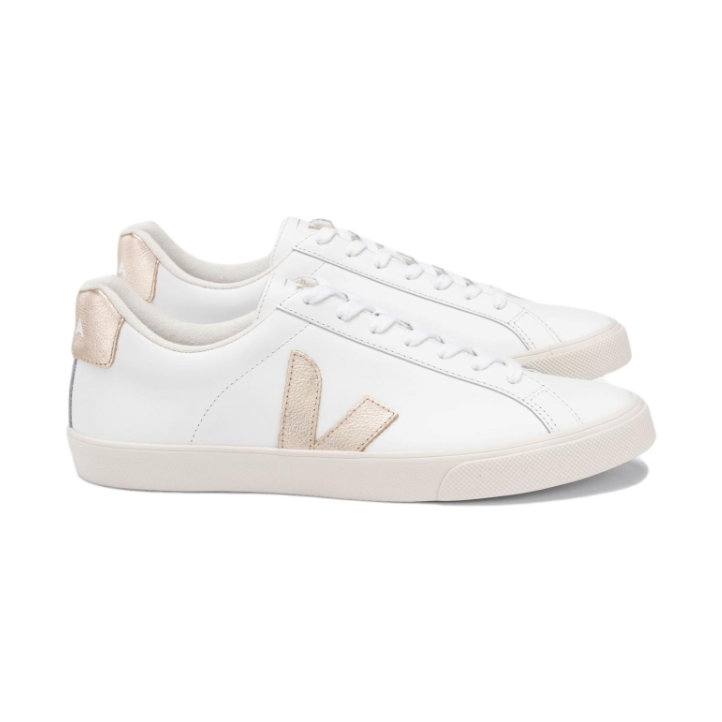 The Duchess of Cambridge loves a low-top sneaker! She debuted this new white pair during a visit to Pittenweem in Scotland during the 2021 tour. They're the Esplar style by VEJA. They feature the brand's distinctive metallic "V" logo on the side.
About the Veja sneakers:
The sneakers (or trainers/tennis shoes in the UK) are made from white leather, they feature a round toe, a lace-up vamp, a cushioned footbed and a rubber sole. They have VEJA's signature v logo on the side in a contrasting metallic colour. The heel panel is also metallic and printed with the company's name.
The style name, "ESPLAR", is a tribute to the Brazilian NGO VEJA have worked with since 2005. ESPLAR support organic and family farming in the Nordeste region.
The shoes have some serious green credentials: the lining is made from 100% plastic bottles, the laces are 100% organic, the insole is made from a mix of organic-sourced and recycled ingredients and the outsole is made from a mix of rice waste, new and recycled rubber.
It's great to see Kate wear more brands with sustainable manufacturing processes and eco-friendly principles!