Today, Kate attended the National Review of Queen's Scouts at Windsor Castle and the National Scout Service at nearby St George's Chapel, where she met hundreds of Scouts and their families from across the UK and the Commonwealth. She also met Chief Scout Bear Grylls. Click any photo to view it larger:
All images used with permission from Karl Cooper (@MrKarlCooper)
At the event, Kate honoured the high achievements of hundreds of Scouts by handing out "Queen's Scouts Awards" – the highest award a Scout can gain, but only after undertaking rigorous activities such as volunteering for one whole year. You can watch a video of pregnant Kate presenting these awards on the ITV website by
clicking here
.
Kate's outfit:
Kate wore a light green Mulberry coat to the event, which is known as the "Frayed Coat". It is described as "mint cotton tweed" with "floral-inspired postman's lock detailing". It features oversized pockets, frayed edging and a soft round collar. It might remind you of Kate's blue tweed Missoni coat with frayed edging too.
Kate also wore her cappuccino coloured Whiteley hat (worn many times, but most memorably to the Epsom Derby). Kate also donned her trusty L.K. Bennett Sledge shoes and her Kiki McDonough green amethyst earrings.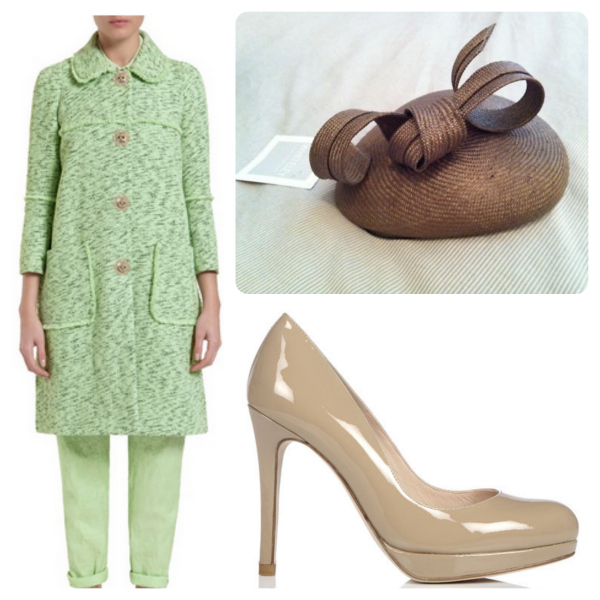 (Whiteley hat image via http://hrhduchesskate.blogspot.co.uk/)
In addition, Kate carried a brand new clutch bag today, from L.K. Bennett. It's the Avona Patent Long Roll Clutch. With thanks to Ashley Marie for the ID. Click the image to see the clutch on L.K. Bennett's website:
Shop L.K. Bennett Sledge:
Do Kate's L.K. Bennett Sledges signal the start of Spring?
After months and months of dark pumps, do the dusting off of Kate's trusty LKB Sledges signal the start of spring here in the UK, after months of snow, sleet, rain and drizzle? Let's hope so! Kate looked great in her fresh mint green coat today and her nude accessories, all in a fab colour palette, ideal for spring.
More about the event, from The Scout Association:
The [National Review of Queen's Scouts] dates back nearly 80 years and recognises the outstanding achievements of both adults and young people through a parade and service held annually within Windsor Castle by gift of Her Majesty the Queen.

It is also a day of celebration, which brings together various groups and their invited guests to share in this prestigious and special event. We have the pleasure of recognising Queen's Scouts, who have worked hard to achieve the highest youth award within Scouting, and Gallantry award holders, who have been nominated for their bravery and heroism. It will also celebrate adult award holders, who have been recognised for their outstanding contribution to Scouting as a volunteer.
—
On a related note: Happy birthday to the Queen – who was celebrating her 87th birthday today in private.
—
One last thing… we leave you with this mysterious teaser image for a spectacular event we're launching in the coming weeks. All I'm going to say is: get ready for some charity, fashion and fun with a number of Kate bloggers!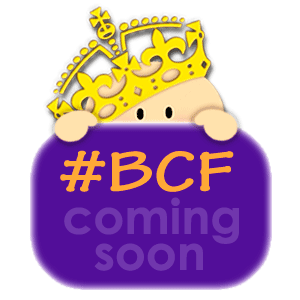 What could it mean? What might it be for? What might we be doing? Tweet @KatePippaStyle with the hashtag #BCF and I'll make sure I keep you updated with new teasers and information over the coming days…!