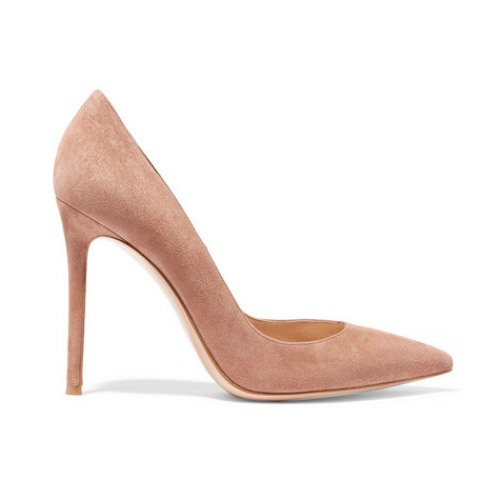 The Duchess of Cambridge (Kate Middleton) owns four pairs Gianvito Rossi pumps.  She wears them frequently: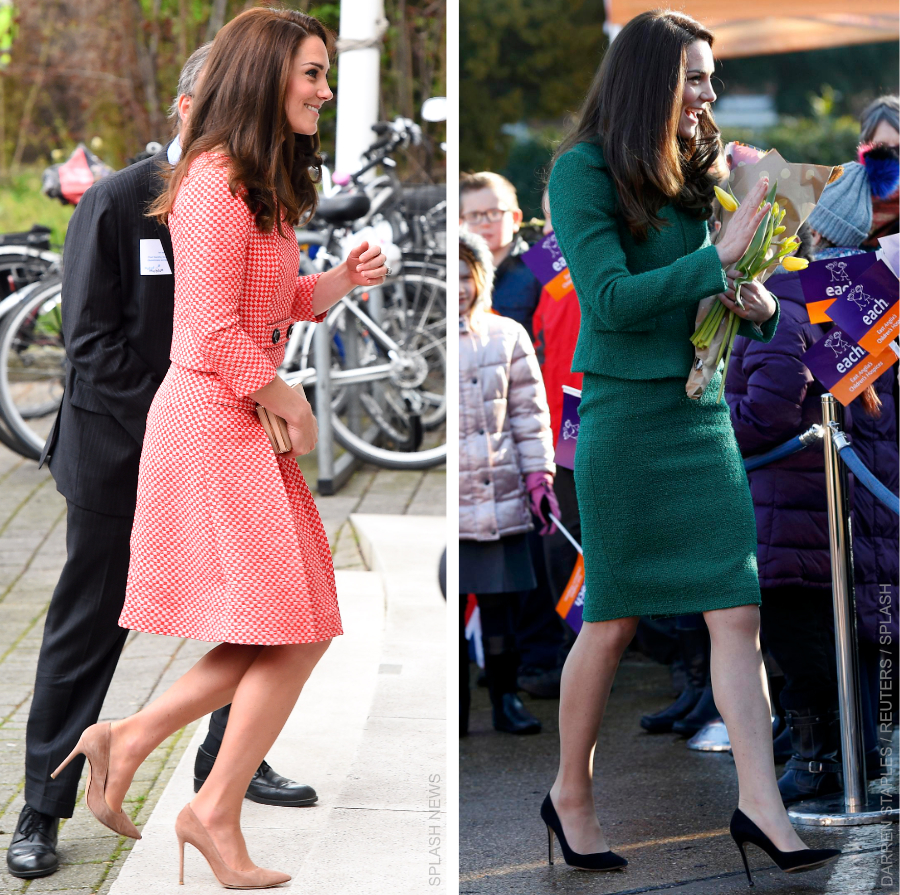 Kate first debuted the pumps during a state visit from the Chinese President and his wife in 2016.  She chose the burgundy pair below (left).  She also owns the pumps in "Praline" (a biscuit colour), black and red.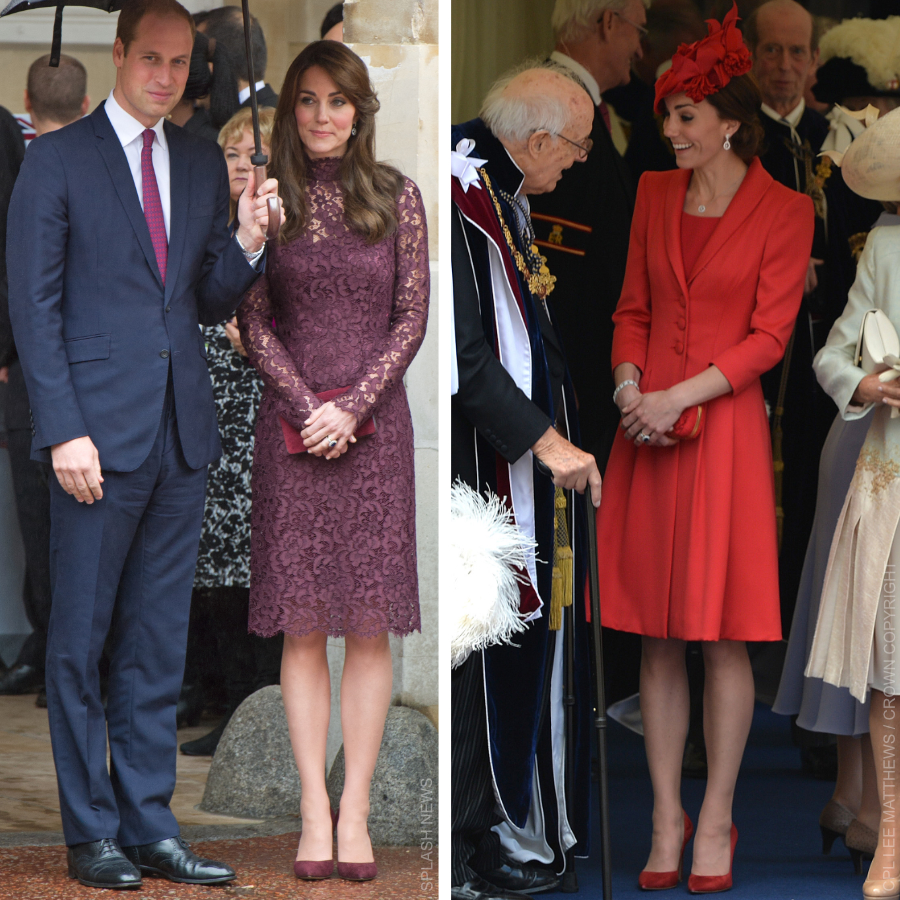 About Kate's Gianvito Rossi pumps:
The Gianvito pumps come in a range of heel heights, including 105cm, 100cm and 85cm.  We believe Kate wears the Gianvito pump with the 105cm heel.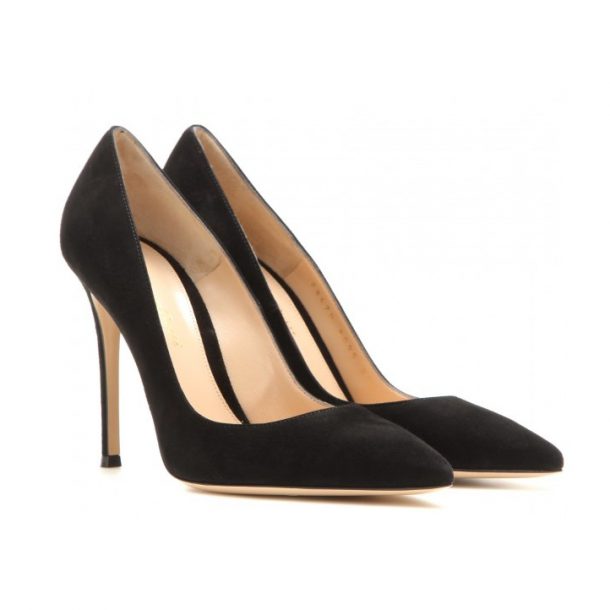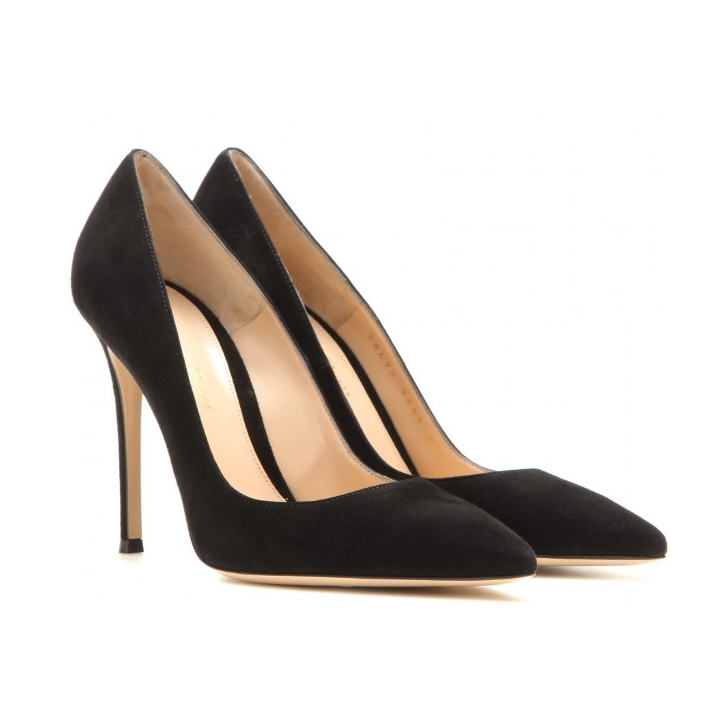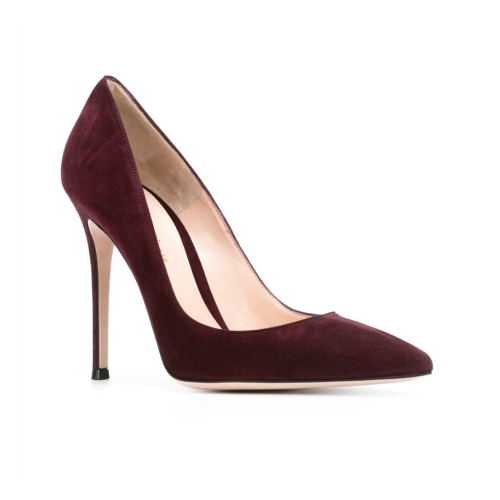 The hand finished shoes are made in Italy from suede leather and feature an elegant pointed toe and a slim heel.
Worth knowing:  The shoe has different names across retailers' websites. I've seen it called the 105, the Bari and the Gianvito.  As far as I can tell, they're all the same shoe.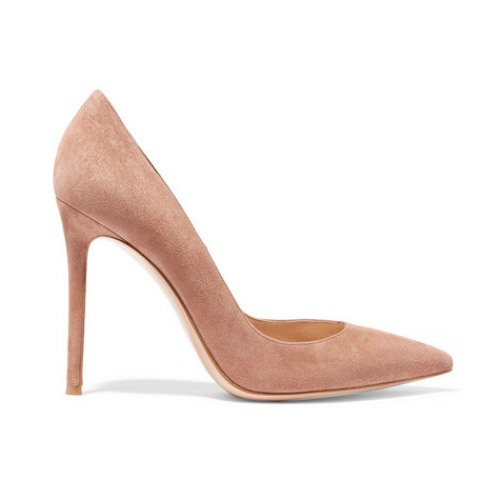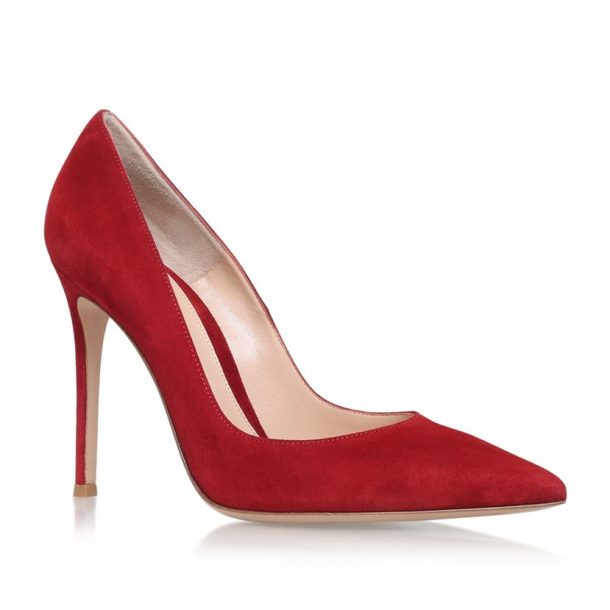 Where to buy Kate's pumps:
The shoes can be purchased from gianvitorossi.com.
WORTH KNOWING:  Gianvito Rossi charge £10/$20 for delivery.  However, Net-A-Porter.com stock the shoes in a number of colours and they offer free ground shipping in the USA or £5 delivery in the UK.