The Duchess of Cambridge must love her Gianvito Rossi suede pumps.  She appears to own four identical pairs in different colours!  We believe Kate wears the Gianvito style, which is the Italian designer's signature shoe.  It features a feminine stiletto heel and a classic pointy toe shape.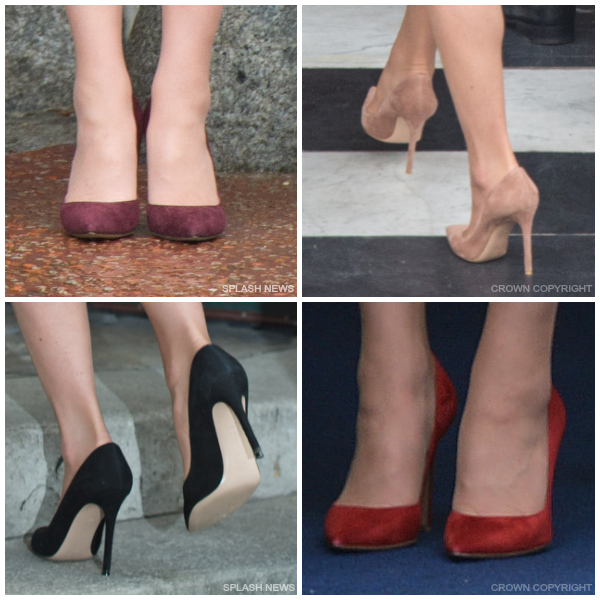 I believe the shoe is named differently across retailers' websites. I've seen it called Bari and Gianvito during a quick search online.  As far as I can tell, they're the same shoe.  For the sake of simplicity, I'll be referring to the pumps as the Gianvito style (this is how Gianvito Rossi names the pumps on his website).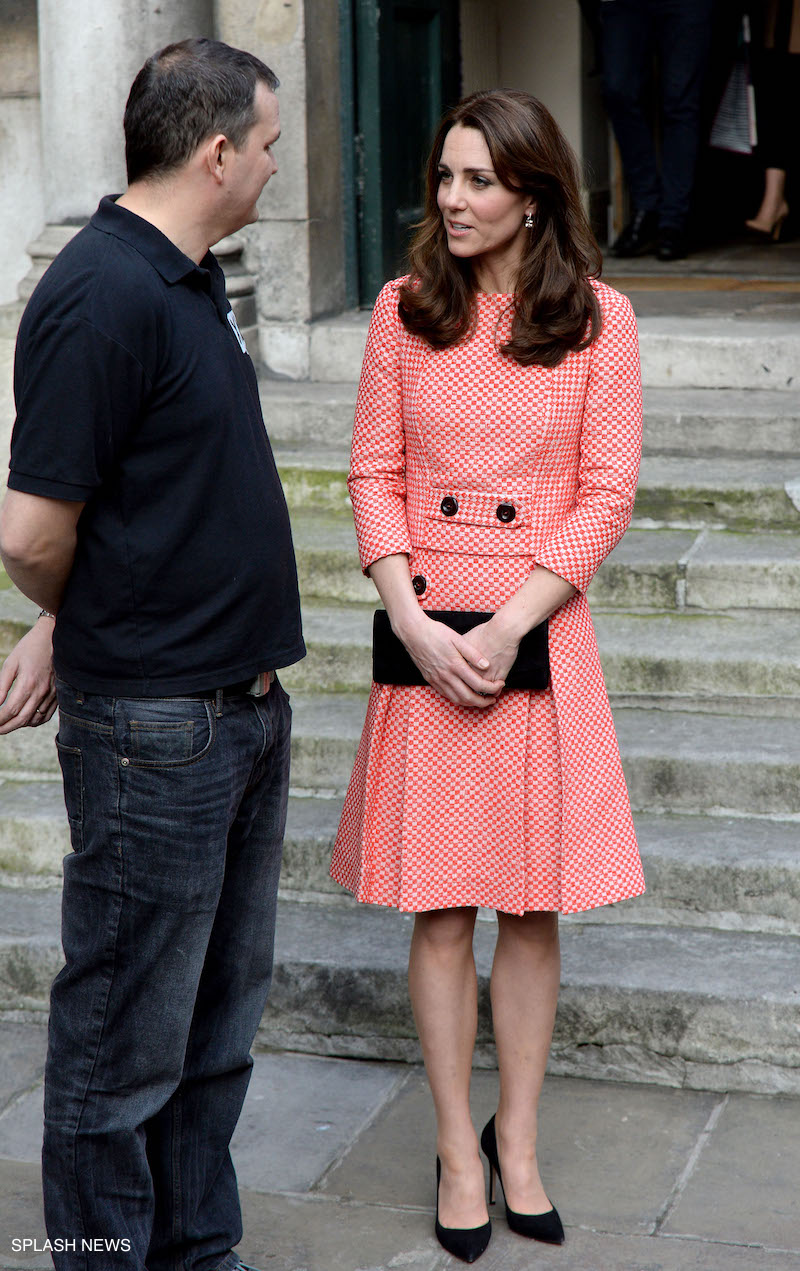 The Gianvito pumps come in a range of heel heights, including 105cm, 100cm and 85cm.  We believe Kate wears the Gianvito pump with the 105cm heel, but cannot confirm this 100%.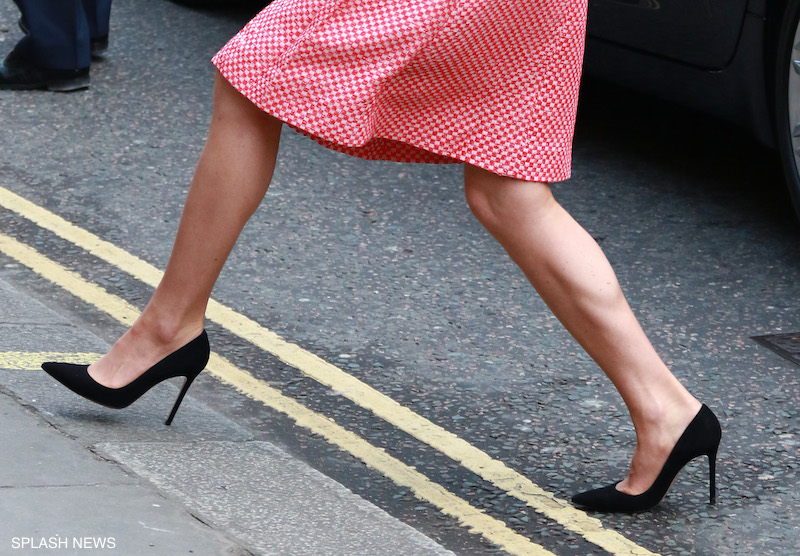 Additionally, Gianvito Rossi releases the pumps in a range of shades, which can make it very difficult to pinpoint exactly which colours Kate wears.  The company also confirmed that some retailers make up their own names for colours.  Confusing!
Kate wearing Gianvito Rossi pumps:
Kate first debuted the heels in rich burgundy colour last year, during a state visit from the Chinese President and his wife.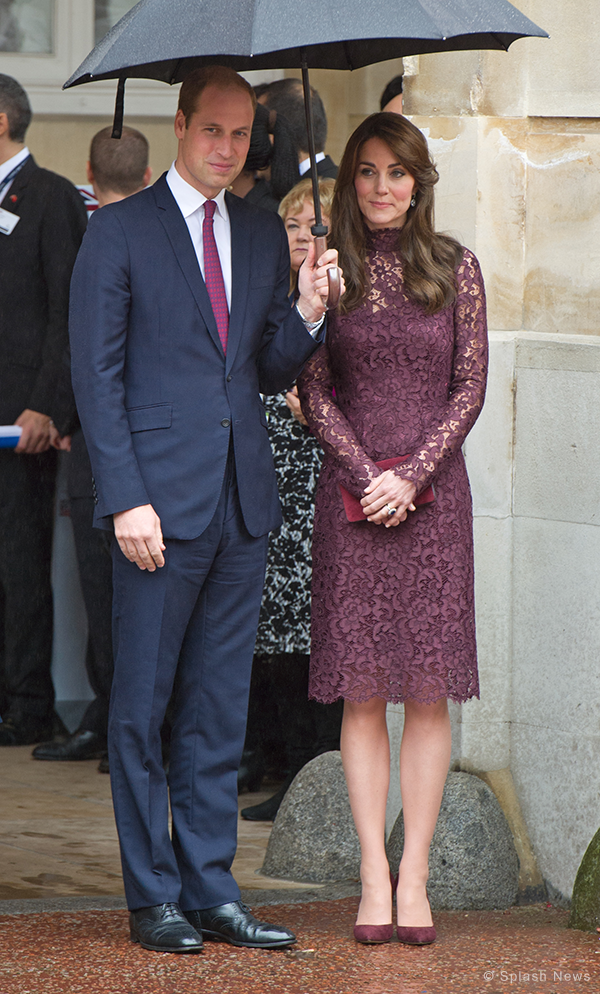 Get the look:


From left to right:
A month later, Kate debuted the same pumps again in black.  She wore them while visiting XL Mentoring in London.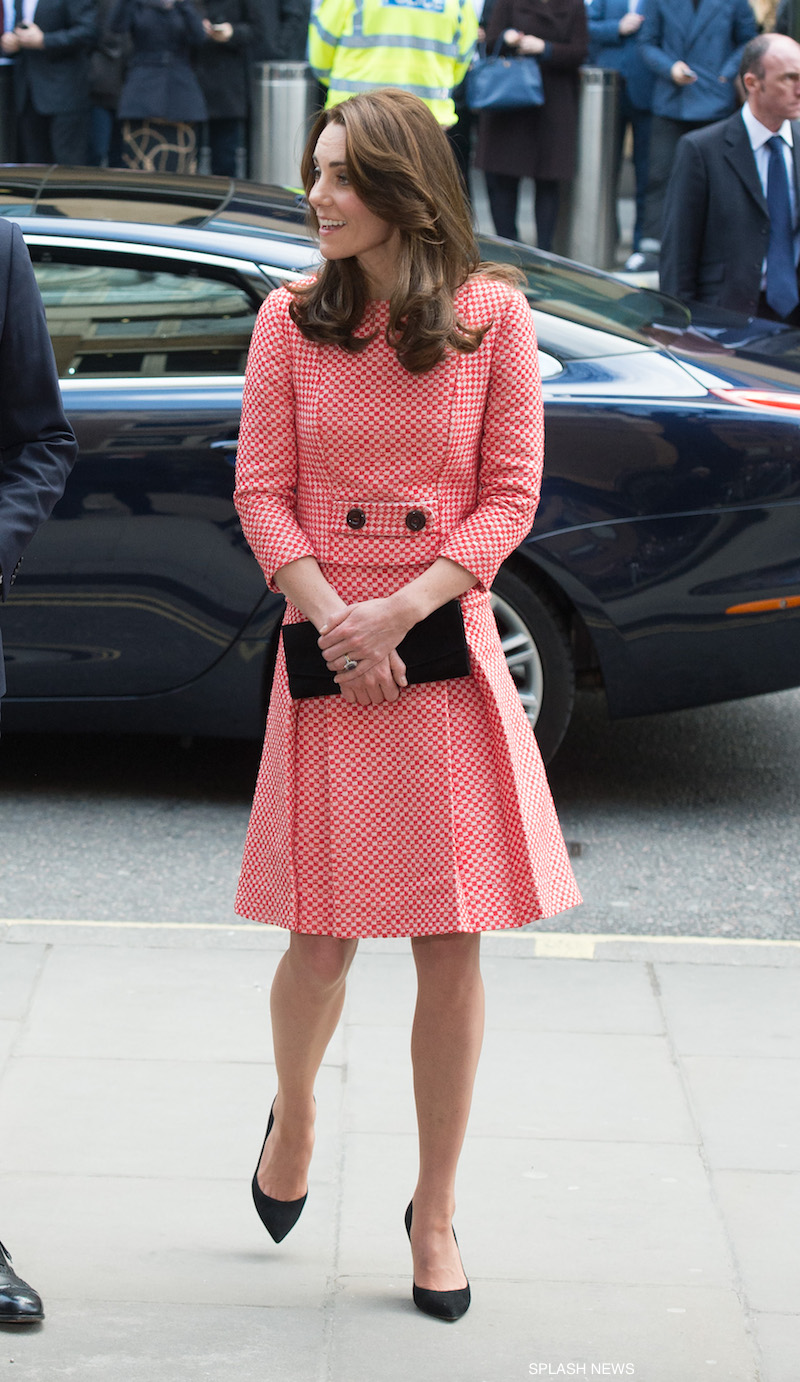 Get the look:



From left to right:
In 2016, we believe Kate debuted the pumps in a third colour, in a shade Gianvito Rossi calls "bisque".  Pictured below, Kate wearing the pumps at a National Service of Thanksgiving earlier this year: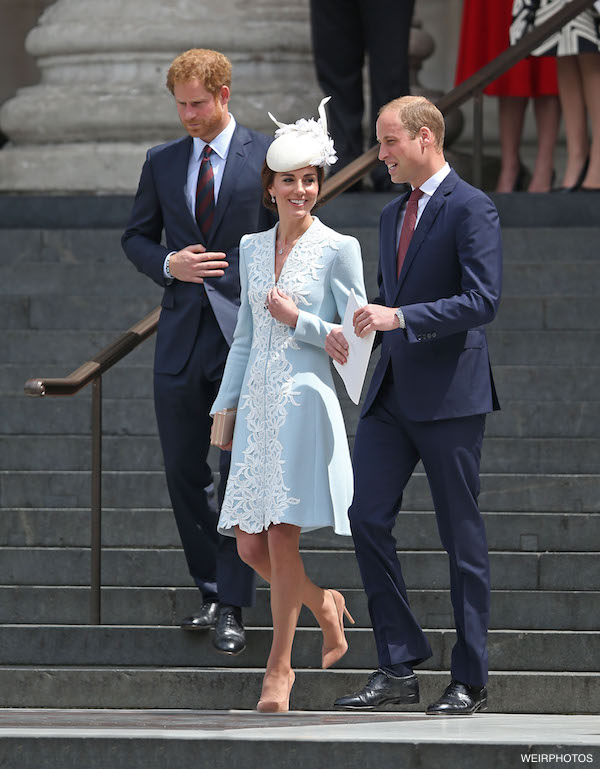 Another blogger confirmed that the official style name for the colour Kate is wearing is "Praline". The Net-A-Porter shoe is the same (simply with a different name). The colour variation is simply due to photography technique.  I cannot confirm if this is the case with the shoe from Selfridges too – but I'd expect so.
Get the look:



From left to right:
Kate debuted the fourth pair of pumps in June 2016, during the Order of the Garter ceremony at Windsor Castle.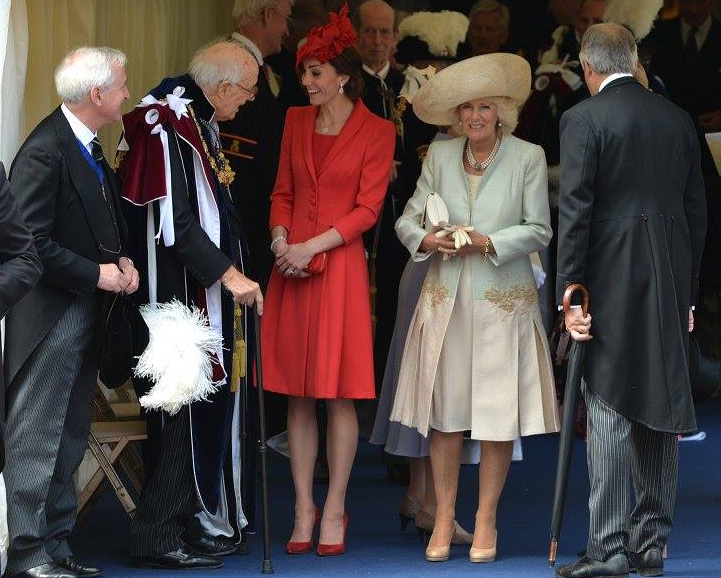 Get the look:




From top, clockwise: