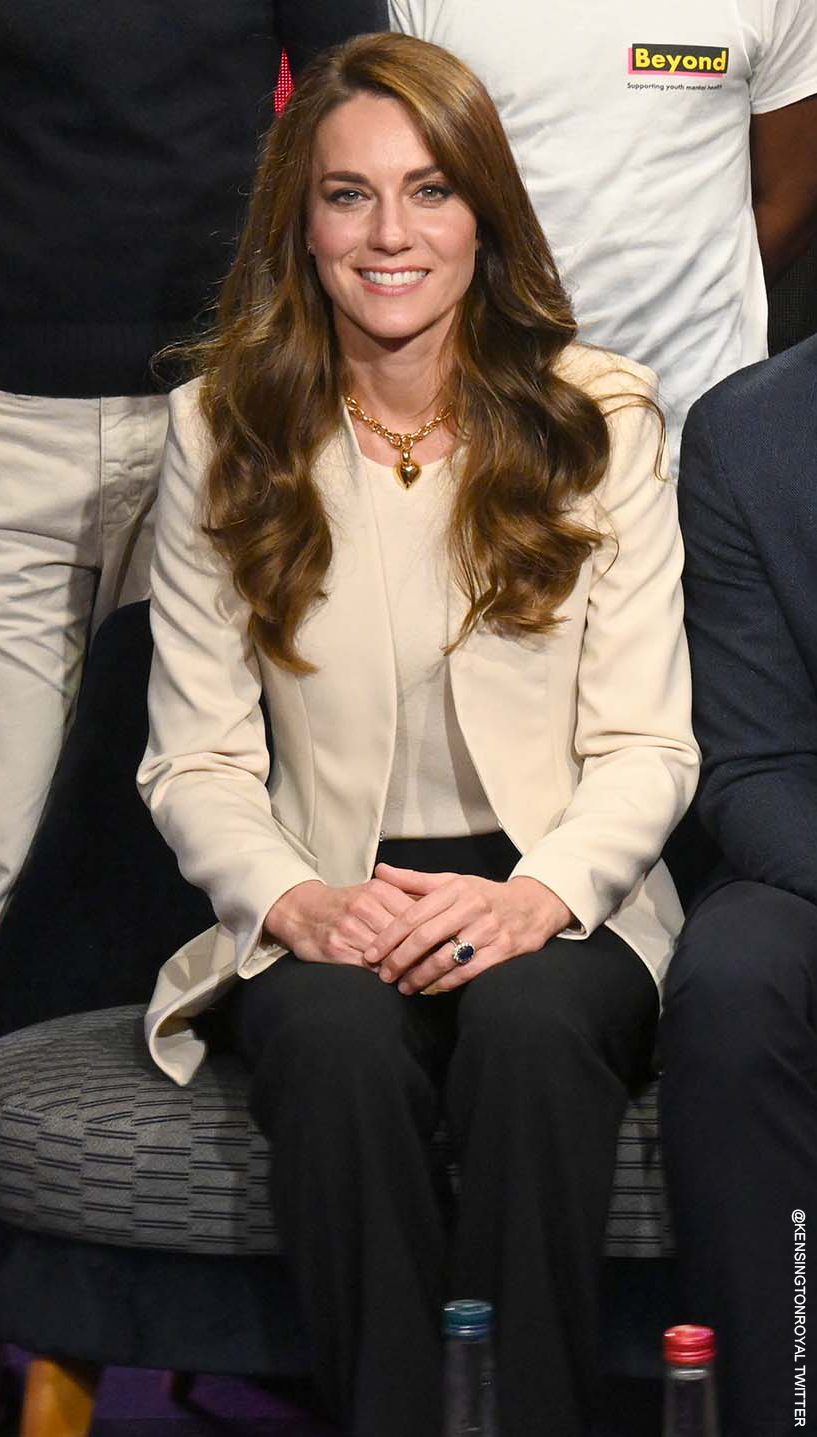 The Prince and Princess of Wales presented a special episode of 'Newsbeat' today (11th October 2022). The pair joined four young campaigners to discuss the stigmas surrounding mental health, the pressures of social media and ways to equip young people with the tools to open up about how they're feeling.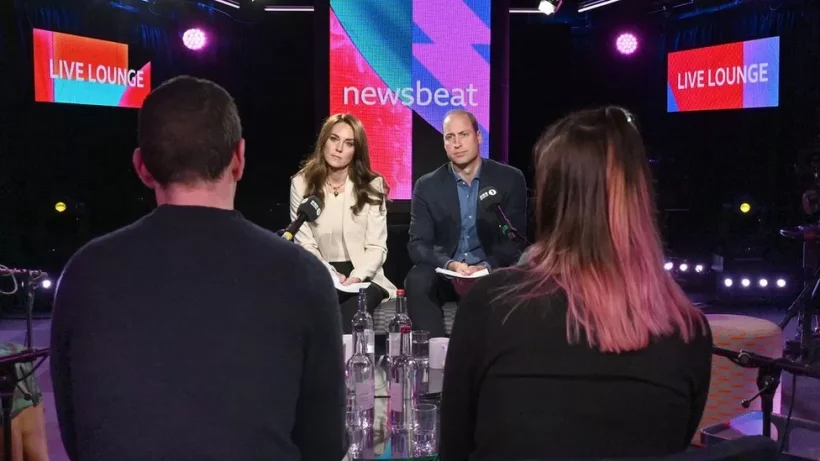 The BBC recorded the segment yesterday on World Mental Health Day. It aired on BBC Radio 1, 1Xtra and the BBC Asian Network at 12:45pm BST this afternoon. It'll repeat on all stations at 5:45pm this evening.
The prince and princess made for brilliant Newsbeat reporters – they came in relaxed and keen to chat to our panellists, doing the key part of every reporter's job by putting them at ease before we took to our mics.

They engaged with issues including the pressures of social media, to raising young people to speak openly about their feelings.

We talk to our audience every day, but listening to them is just as much of a priority and I got the impression this was echoed by the prince and princess as they spoke about keeping the discussion around mental health going – something you could tell was important to them both.

I told them I'm keeping the presenter's chair warm for their next visit!

Pria Rai, Newsbeat presenter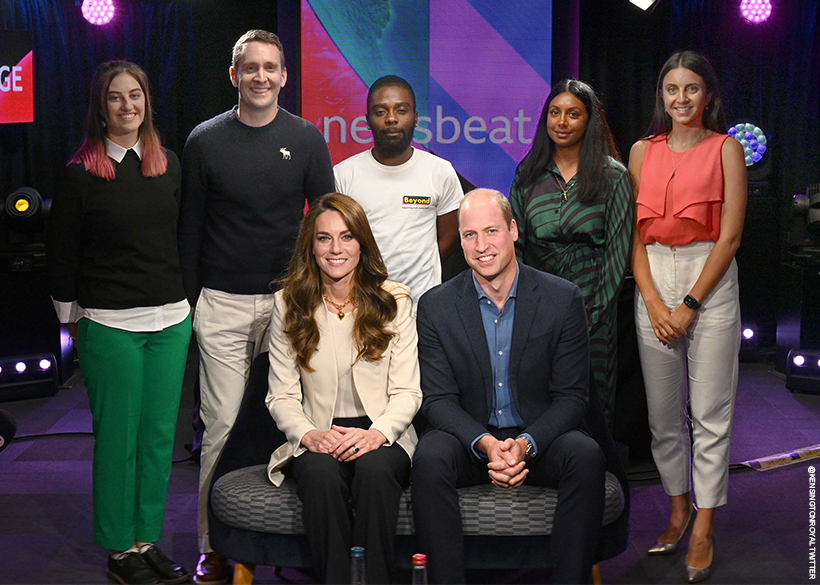 World Mental Health Day took place on the 10th of October this year. It is an international day for global mental health education, awareness and advocacy against social stigma.
Newsbeat is the BBC's radio news programme on Radio 1, 1Xtra and the Asian Network. It provides news tailored for a younger audience of teenagers and twenty-somethings.
William and Kate have been long time supporters of World Mental Health Day. The pair have conducted several engagements to mark the day in previous years.
Above: William and Kate visiting Harrow College to mark World Mental Health Day in 2015, William, Kate and Harry marking World Mental Health Day at a reception organised by their Heads Together campaign in 2016; William and Kate at a reception for World Mental Health Day at Buckingham Palace in 2017; William and Kate at the Global Ministerial Mental Health Summit that coincided with World Mental Health Day in 2018.
Later, I'll update this post with video/links and a further breakdown once the special has aired.
Kate's outfit:
In promotional pictures released by the BBC, we can see Kate wore her cream Zara Inverted Lapel Blazer, first seen in June this year. She also wore a new accessory—a chunky gold chain necklace with a large heart pendant.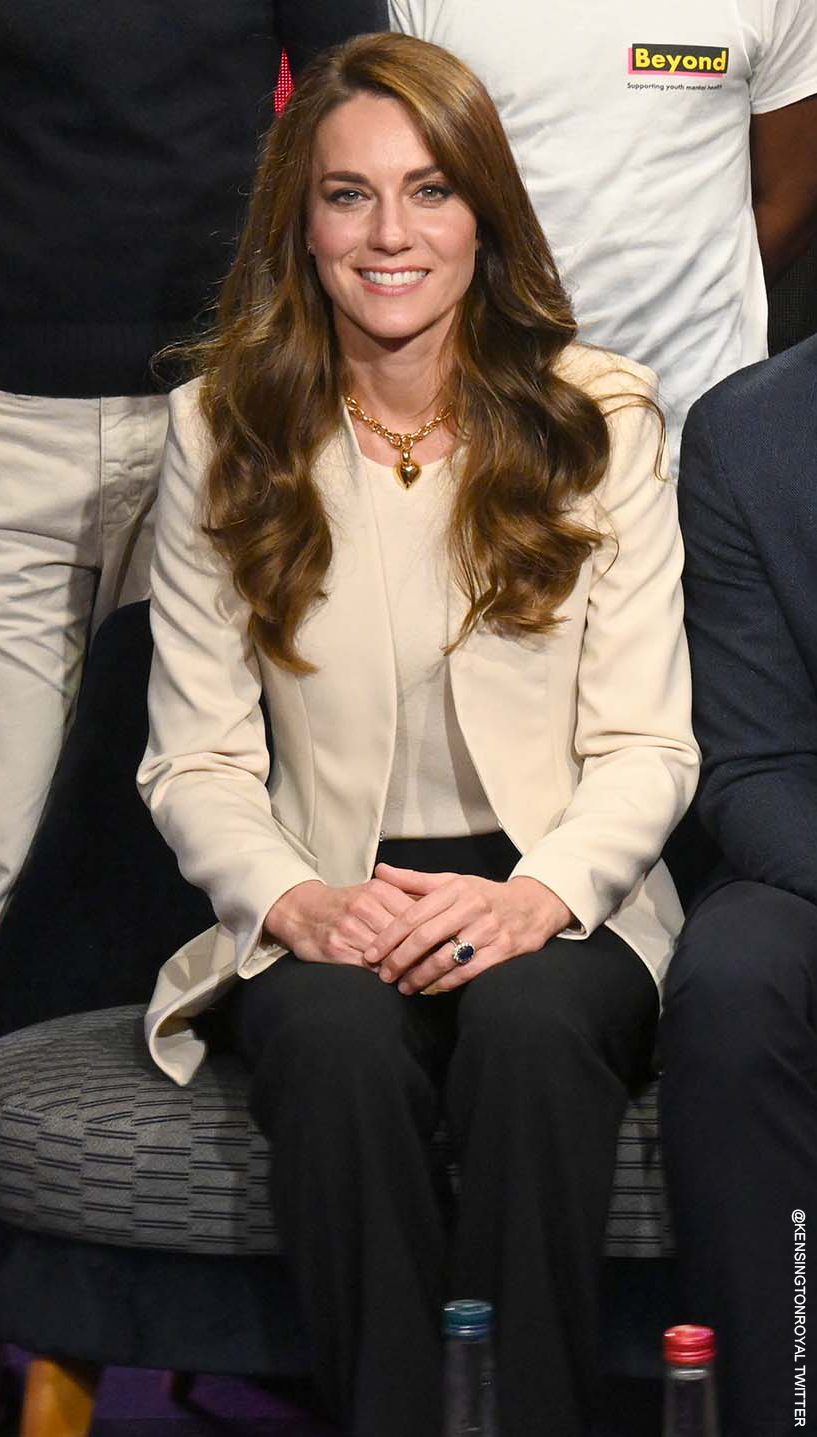 Zara call the blazer the "Inverted Lapel Long Blazer". It's a fitted design with long sleeves, shoulder pads and front welt pockets. The front can be hooked closed.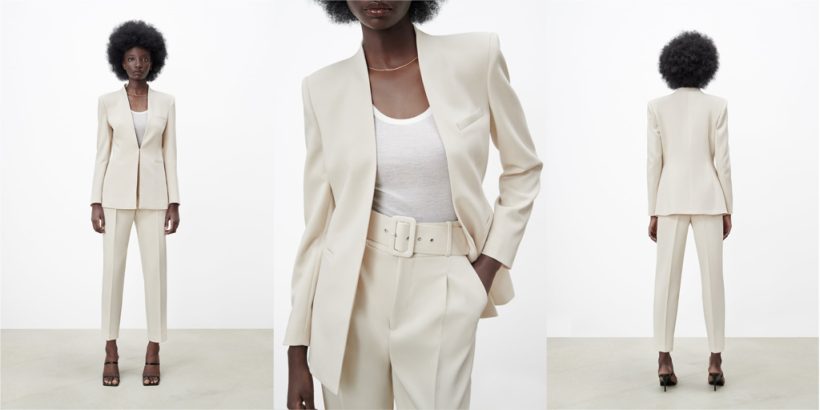 The blazer retails for £69.90. At present it is sold out. The Zara listing does say it's 'coming soon' and there appears to be an option to subscribe to notifications for your size.
Kate is no stranger to Zara. She's worn dozens of items from the Spanish company over the last 11 years.
Let's look at the necklace now. It is quite the style departure for Kate, who tends to gravitate to delicate pieces. It's fair to say the item has divided opinion on social media. Several followers love the piece. They say it's "so on trend" and want to buy it for themselves. Others says it's "different than what we are used to" and their "least favourite piece of jewellery on her ever".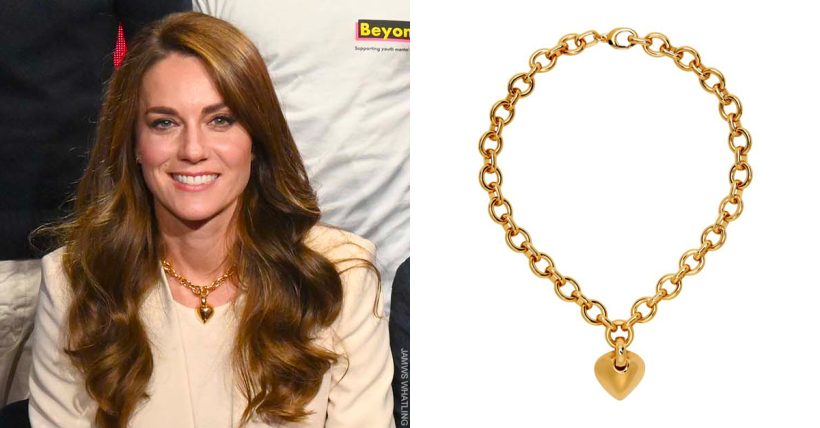 After a bit of searching, I messaged Laura Lombardi to ask if she designed the piece. She confirmed she did. It's the Luisa necklace.

Laura Lombardi descries the piece as a "hand assembled 14kt gold plated brass necklace" with a "cast heart shaped pendant". Each oval link in the necklace is handmade. The item measures 16" in length.
It costs $260 on the designer's website (around £236 at today's exchange rates). It looks like the piece was previously available at Net-A-Porter, SSense and others (which might explain where Kate or her assistant found the piece!)
Laura Lombardi is a New York-based jewellery line. The designer's known for creating bold chains and sculptural earrings using recycled and up-cycled materials.